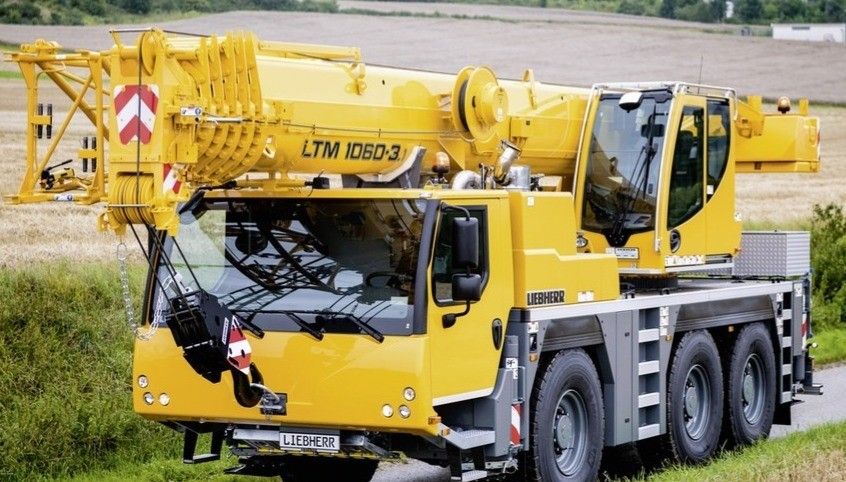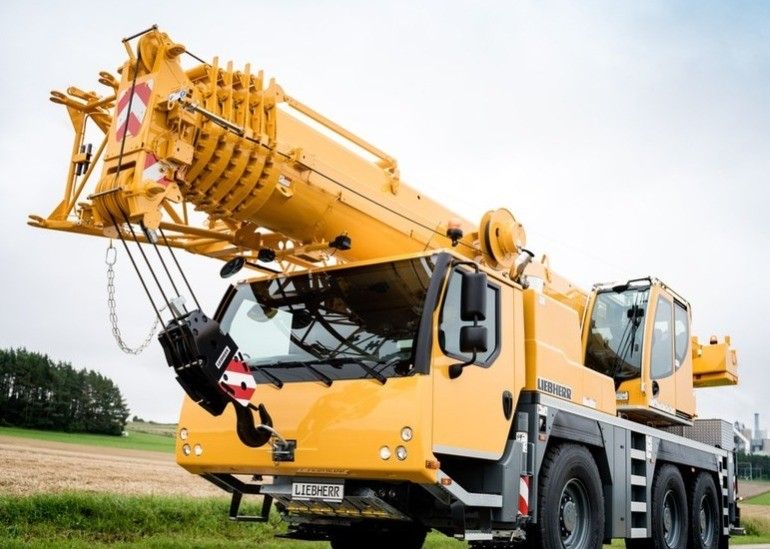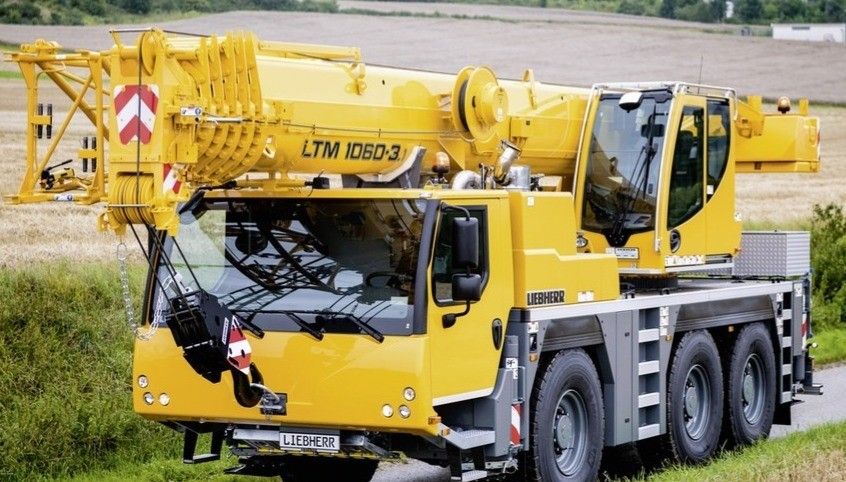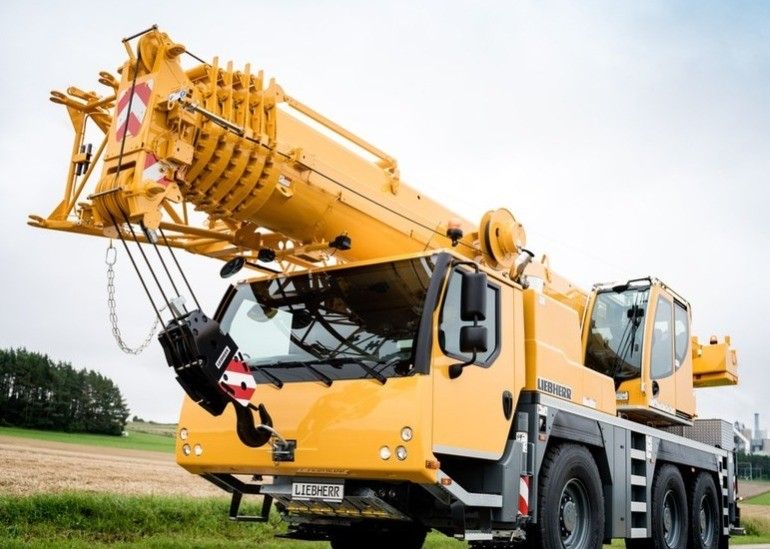 Publication description
Status
For Sale
Manufacturer
Liebherr
Model
LTM 1060-3.1
Condition
New
Year
2022
Ton (USt)
70.00
Main Boom Length
34' - 157' (10.3 - 48 m)
Jib Extension Length
8' - 31' - 52' (2.5 - 9.5 - 16 m)
Max. Tip Height
207' (63 m)
Max. Hook Radius
155' (46 m)
Traveling Speed
53 mph (85 km/h)
Maximum Counterweight
28,200 lbs. (12,791 kg)
Base Weight (GVW)
79,200 lbs. (36 mt)
Transmission Type
Automatic
Engine
Liebherr 6-cylinder
Horse Power/kW
367
Description
On Order LTM 1060-3.1 All Terrain Crane for Sale
The LTM 1060-3.1 is designed for driving on roads with lots of ballast. A special method of dividing the ballast slabs has been included in the design of this mobile crane. This means that a wide range of driving configurations can be achieved quickly and easily. Its compact dimensions and time-tested ECOmode and ECOdrive make this mobile crane extremely economical to use. In addition to its compact size, the 3-axle crane features a long telescopic boom and impressive lifting capacities.
Delivery is available to any USA port with a 20% deposit.
Financing is available for qualified United States buyers only.
Contacts: Manzar Shah tel: 617-419-7147, email: info@sascranes.com
---
Location
United States