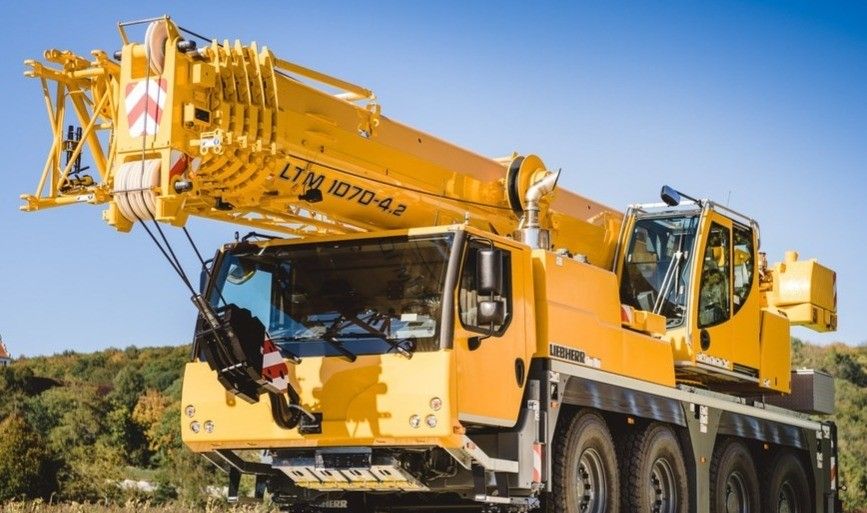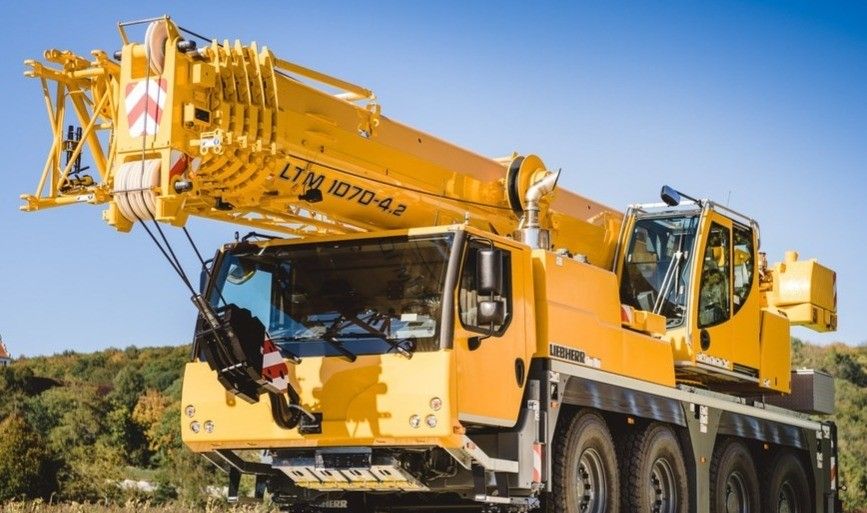 Publication description
Status
For Sale
Manufacturer
Liebherr
Model
LTM 1070-4.2
Condition
New
Year
2022
Ton (USt)
80.00
Main Boom Length
36' - 164' (11 - 50 m)
Jib Extension Length
10' - 31 - 52' (3.2 - 9.5 - 16 m)
Max. Tip Height
215' (65 m)
Max. Hook Radius
155' (48 m)
Traveling Speed
53 mph (85 km/h)
Maximum Counterweight
32,000 lbs. (14.5 mt)
Base Weight (GVW)
88,000 lbs. (40 mt)
Transmission Type
Automatic
Engine
Liebherr 6-cylinder
Horse Power/kW
449
Description
BRAND NEW 2022 is on order and available for Rental Purchase Option.
The Liebherr LTM 1070-4.2 features the very latest technology – ECOmode and ECOdrive reduce both fuel consumption and noise. The time-tested TELEMATIK single-cylinder telescoping system ensures that the telescopic boom can be extended to the required length easily and automatically. And the active, speed-dependent rear-axle steering enables the crane to drive off-road and makes it highly maneuverable. The 4-axle crane can also carry the majority of its counterweight ballast on the road. This means that it is immediately ready for use once it reaches the site. So the smallest of our 4-axle cranes is packed full of potential.
Will ship the crane to any port in the United States with a 20% deposit.
Financing is available for USA customers only!!
Contacts: Manzar Shah tel: 617-419-7147, email: info@sascranes.com
---
Location
United States