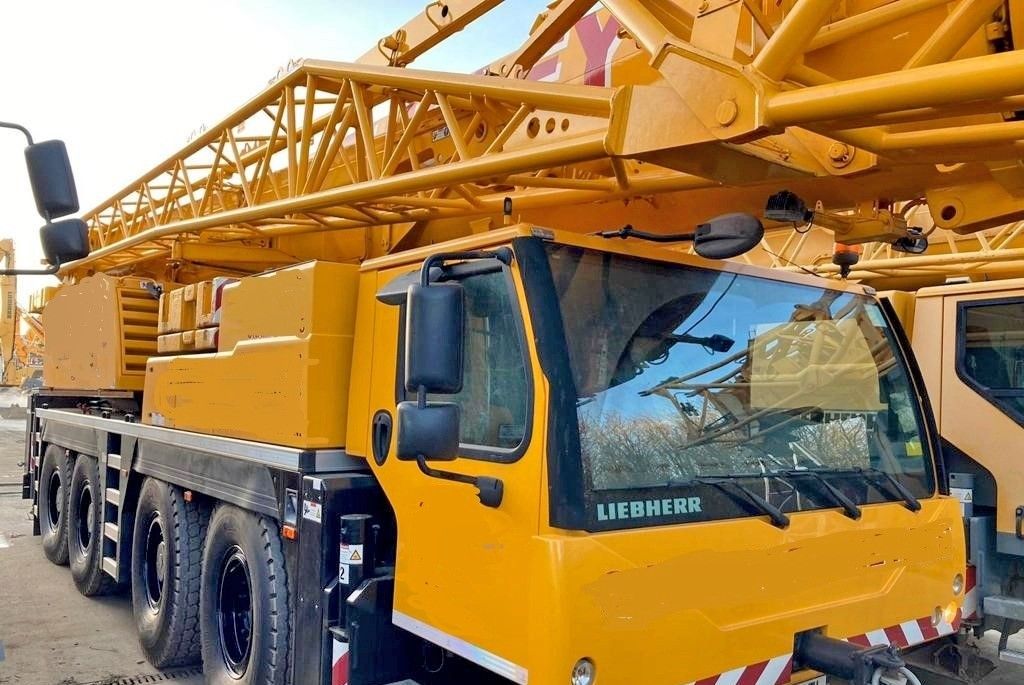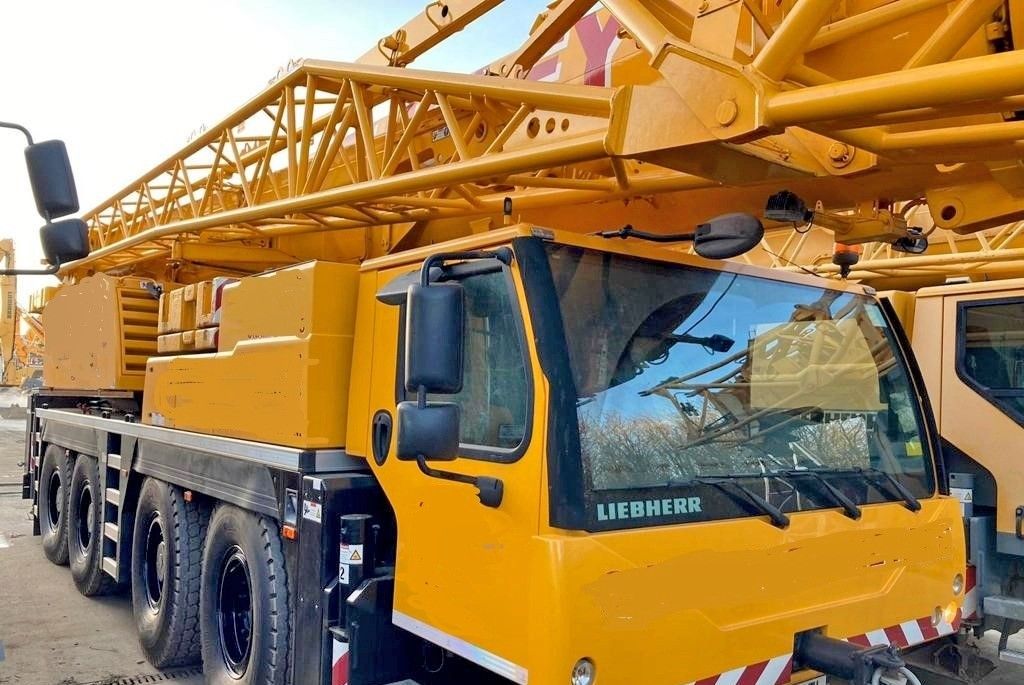 Publication description
Status
For Sale
Manufacturer
Liebherr
Model
LTM 1100-4.2
Condition
Excellent
Year
2015
Ton (USt)
120.00
Main Boom Length
38' - 197' (11.5 - 60 m)
Jib Extension Length
10' - 35' - 62' (2.9 - 10.8 -19 m)
Jib Inserts
2 x 26' (8 m)
Max. Tip Height
299' (91 m)
Max. Hook Radius
190' (58 m)
Traveling Speed
53 mph (85 km/h)
Maximum Counterweight
62,200 lbs. (28.2 mt)
Base Weight (GVW)
105.600 lbs. (48 mt)
Transmission Type
Automatic
Miles/KM
36,000
Upper Superstructure Engine
Liebherr 4-Zylinder-Diesel (175 HP/129 kW)
Upper Engine Hours
4,700
Lower Carrier Engine
Liebherr 6-Zylinder-Diesel (476 HP/350 kW)
Lower Engine Hours
1,441


Description
2015 LIEBHERR LTM1100-4.2 FOR SALE
KM 36000
UPPER HOURS 4700
LOWER HOURS 1441
BRAND NEW ALL BRIDGESTONE TIRES
THE CRANE IS LOCATED IN EUROPE.
WE WILL DELIVER THE CRANE TO USA PORT WITH ALL CUSTOM CLEARANCE FOR $699,000.
WE ALSO OFFER FINANCING.
The LTM 1100-4.2 delivers maximum load capacities in the 4-axle mobile crane class. The long telescopic boom can be extended with additional lattice mast sections and a double folding jib. The active rear-axle steering and pneumatic disk brakes deliver greater safety and economy.
Max. load capacity: 100 t
Telescopic boom: 60 m
Max. hoist height: 91 m
Max. radius: 58 m
Number of axles: 4
---
Location
United States