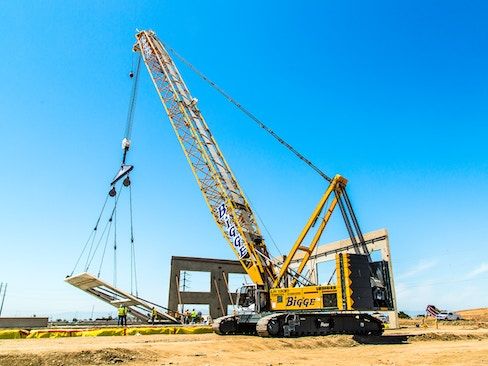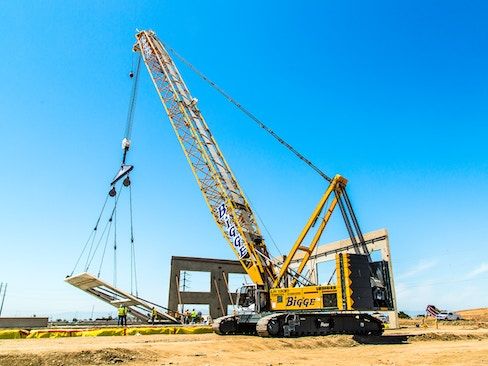 Publication description
The Liebherr LR1300.1 SX is the newest generation of the LR1300 line of crawler cranes. The LR1300.1 SX has a maximum load capacity of 331 US tons, maximum hoist height of 554 ft and a maximum lifting radius of 370 ft.
With safety and ease of use in mind, the LR1300.1 SX is the newest generation of crawler cranes from Liebherr. Safety features include:
Wind speed detection, in which if conditions become too dangerous, an alarm system will notify the operator
New ground pressure visualization, which calculates the current ground pressure in real-time and compares the current with specific safety limits
Multifunctional boom systems which allows the user to enjoy maximum flexibility while adapting to current conditions
EQT #: NSCC330231
Additional boom and jib configurations may be available.
---
Location
Houston, Texas, United States