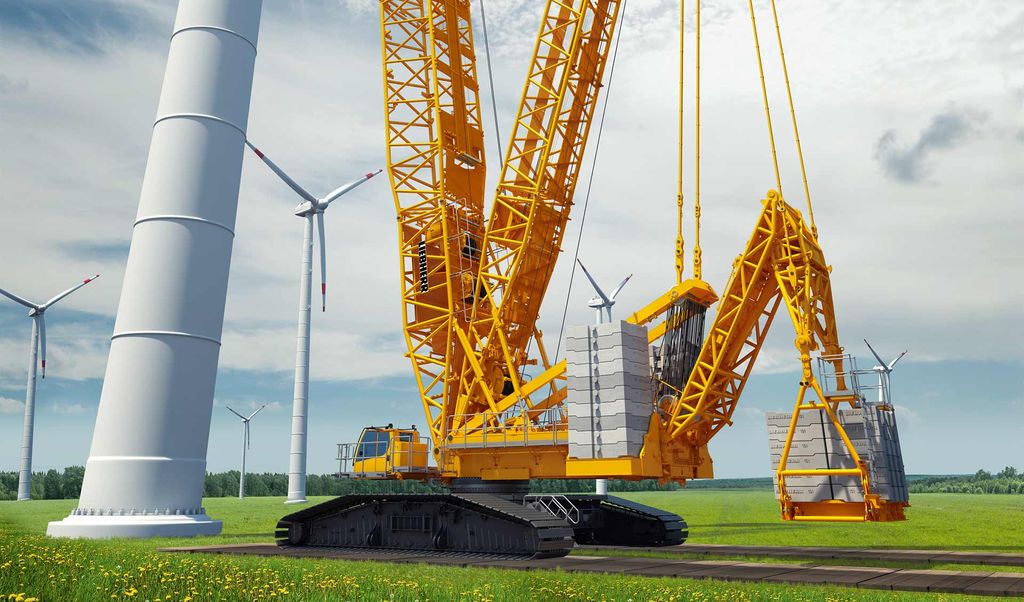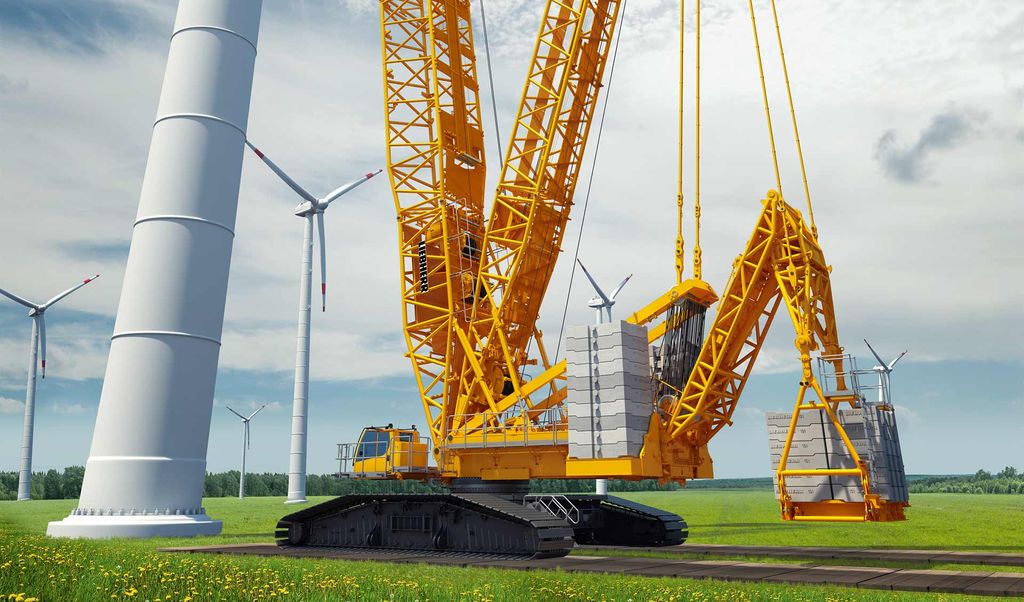 Publication description
Available for North American market with RPO.
LR 1700-1.0 - Blending worlds, merging types.
Our new LR 1700-1.0 combines the benefits of the low cost transport of 600 tonne (660 USt) class crawler cranes with the performance of 750 tonne (825 USt) class lattice boom cranes. It also features all the innovations of Liebherr's crawler crane developments from the last few years. The LR 1700-1.0 was designed on the basis of the dimensions of the LR 1600/2 – but with significantly more lifting capacity. A large number of components from the LR 1600/2 can be used for the LR 1700-1.0. The basis of the high performance of the LR 1700-1.0 is the new base machine, whose static structure has been completely redesigned to deliver up to 15 percent more lifting capacity. The structural steelwork for the crawler carriers has been made particularly robust and the size of the rollers increased to minimise wear when moving on the crawler travel gear. The 4-way drive for the travel gear is standard. The modern derrick system has V-frame, VarioTray and the new "M-Wagon" modular ballast trailer. In addition to the LR 1700-1.0, this can also be used for the LR 1800-1.0 and the LR 11000.
Max. load capacity
770 US t
at radius
28 ft
Main boom, lightweight/heavyweight from
98 ft
Main boom, lightweight/heavyweight up to
541 ft
Max. load torque
64,100,000 lb-ft
Lattice jib from
39.0 ft
Lattice jib up to
315 ft
Derrick boom from
118 ft
Derrick boom
138 ft
Central ballast
198,400 lb
Counterweight at superstructure
507,000 lb
Derrick ballast
826,750 lb
Engine power
544 hp
Driving speed
0.75 mph
What's inside
· Leader:
With its outstanding lifting capacities, the LR 1700-1.0 is the very best in the 600 – 750 t / 660 – 825 USt class.
· High into the sky:
The boom can be raised to a maximum 198 m / 650 ft – 102 m / 335 ft main boom and 96 m / 315 ft luffing jib.
· The very latest derrick system:
The LR 1700-1.0 features the newest innovations such as the V-frame system and the VarioTray detachable ballast system.
· Reduced transport cost:
All the transport units for the base machine, including the pivot section, measure below 3 m / 9 ft 10 in in width.
· Revised base machine:
A new base machine with completely revised static calculations delivers 10 – 15 % more lifting capacity.
· Don't waste it – reuse it:
Lots of time-tested components can be taken from the LR 1600/2.
---
Location
France