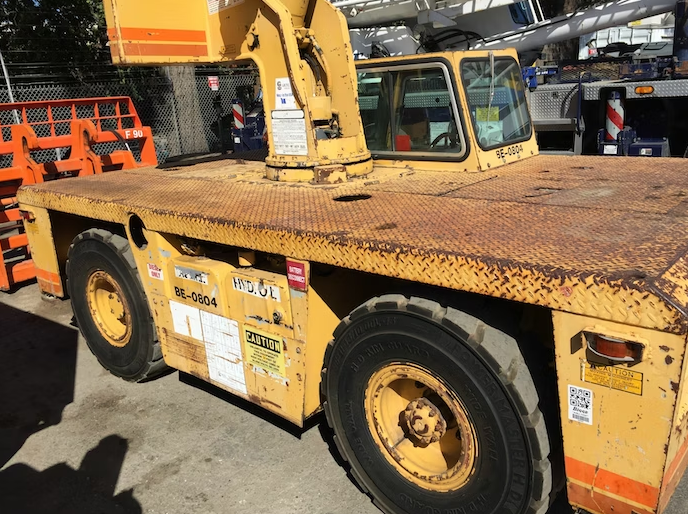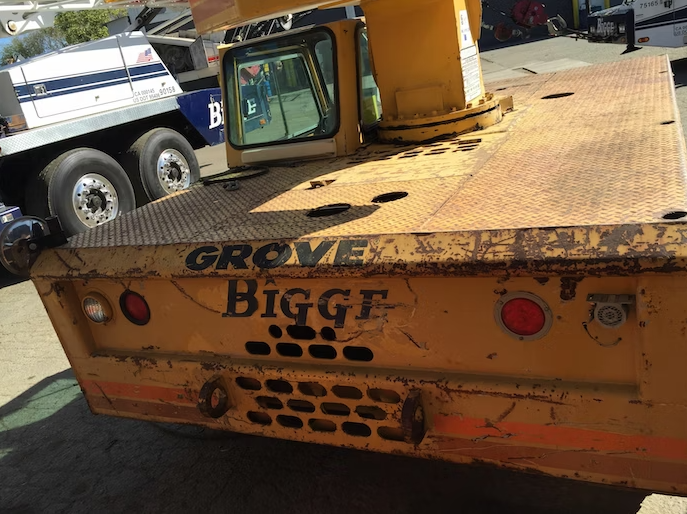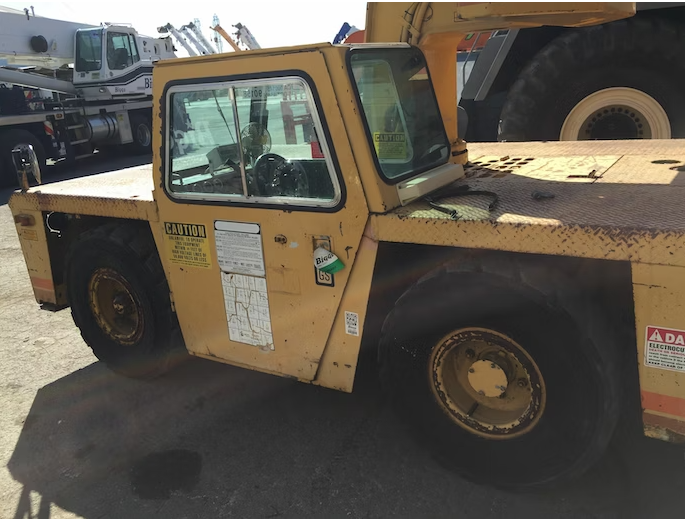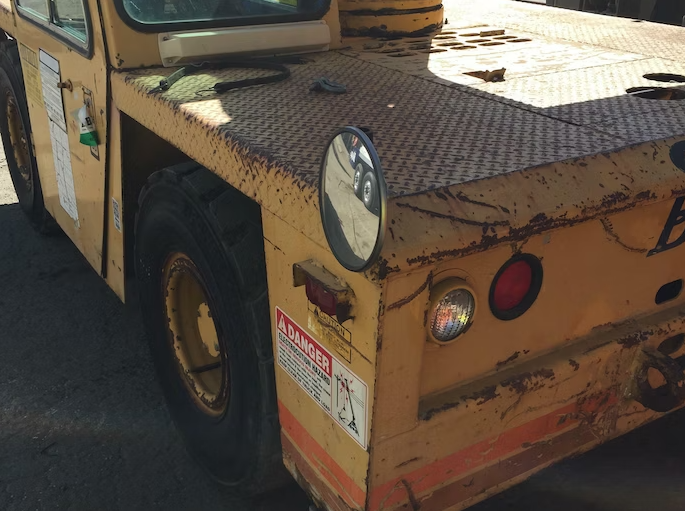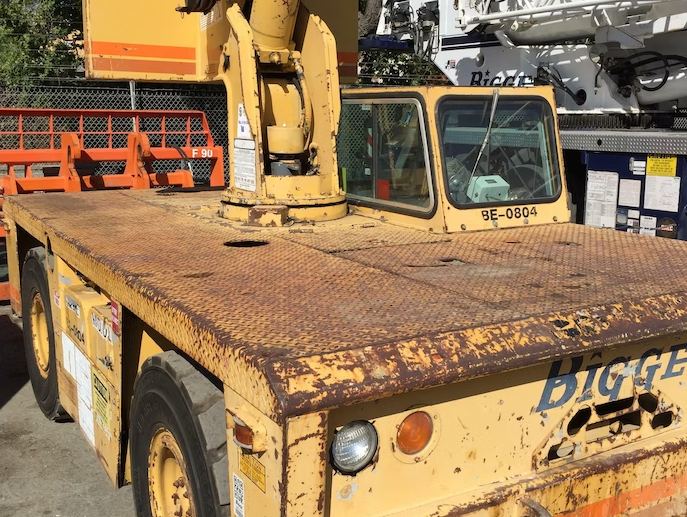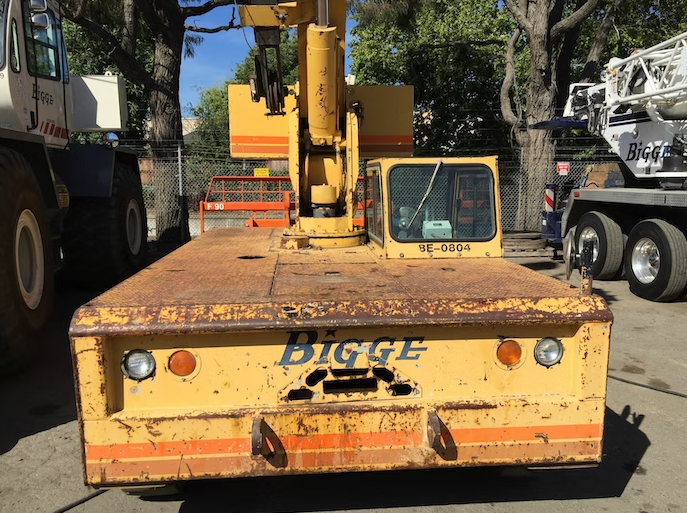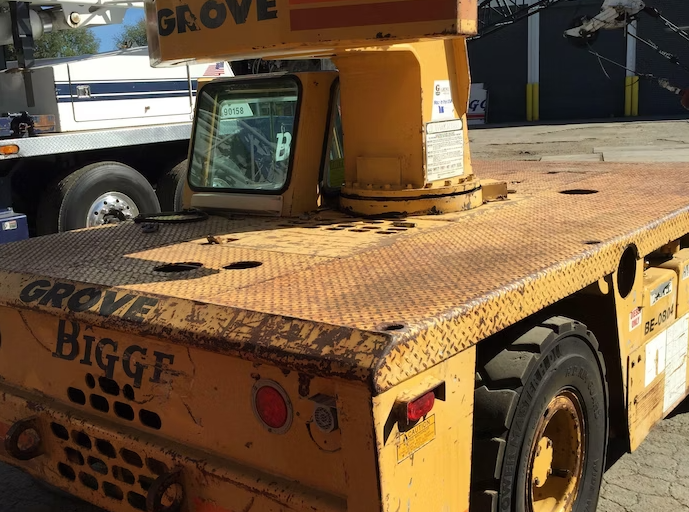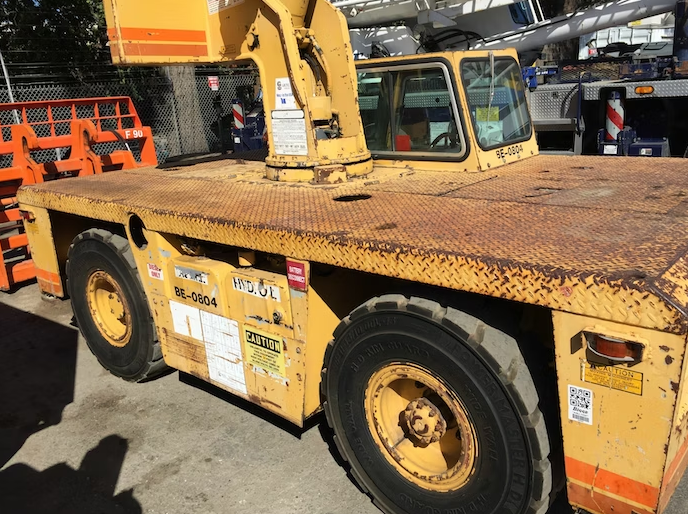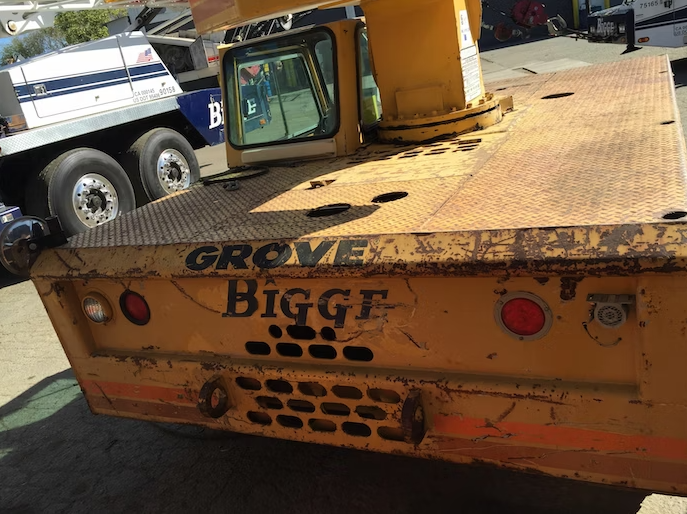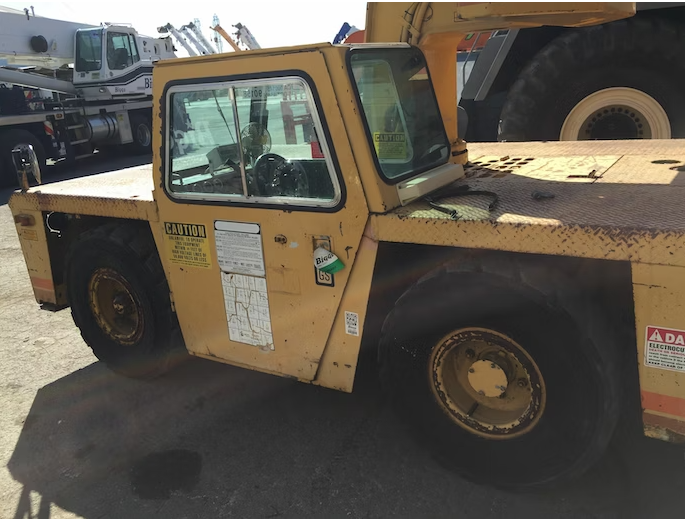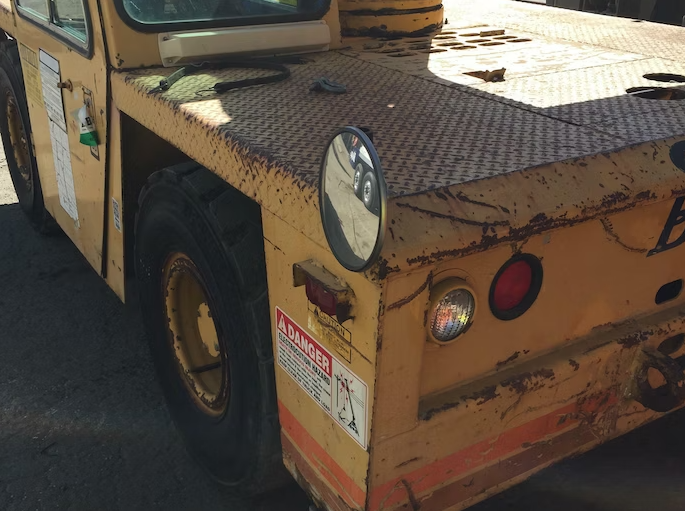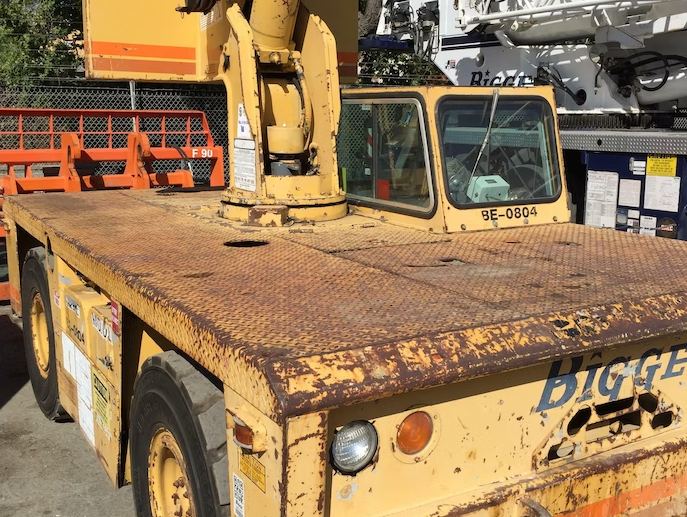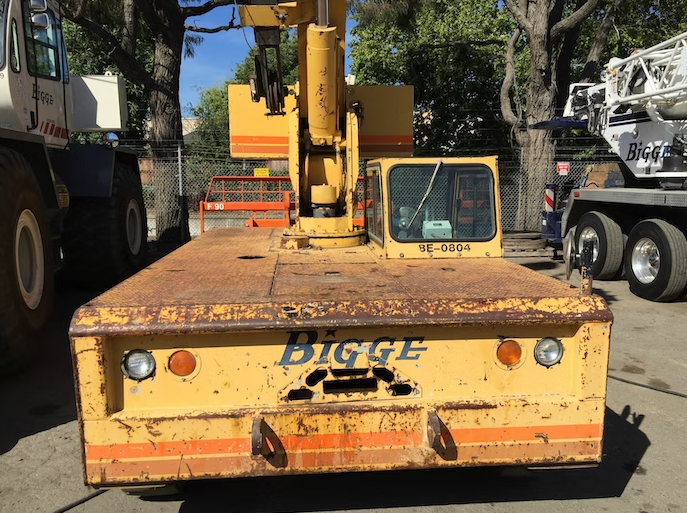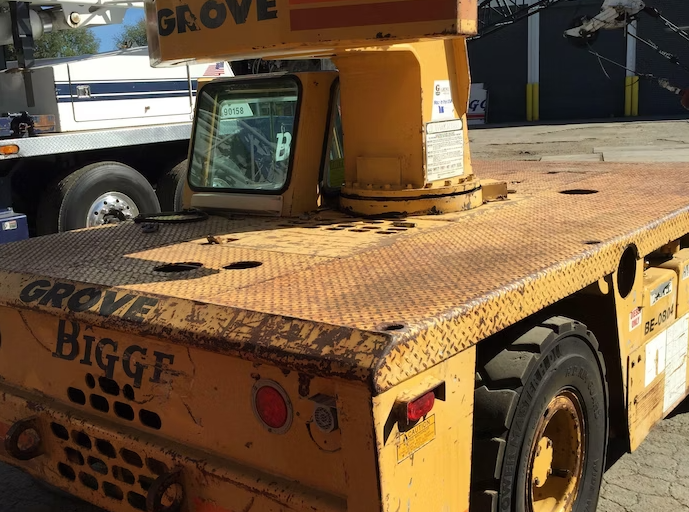 Publication description
MAX CAP
8.5 US TONS
CONDITION
USED
ENGINE
CUMMINS B3.9 (TIER 0)
BOOM
24 FT
EQT #
CDC8104
LOCATION
SAN LEANDRO, CA
The Grove AP308 is a carry deck crane made from high strength alloy steel construction with integral housings. The crane is powered by a Cummins 4B3.9L diesel engine and a tank capacity of 30 gallons. The transmission is automatic with 3 speeds forward and 1 reverse with torque converter.
The AP308 has a maximum lifting capacity of 7.7 metric tons (8.5 US tons). The boom is a 3 sectional and has a max. length of 7.3 m (24 ft) and with a jib extension it reaches up to 10 m (39 ft). When at max. boom length it has a lifting capacity of 8.6 metric tons (9.47 US ton). The ball bearing swing circle has 360 continuous rotation and grove planetary glide-swing with automatic multi-disc brake.
The hydraulic system is composed of two main gear pumps with a combined capacity of 54.4 LPM (205.7 LPM), driven through a carrier engine through PTO. There is a remotely mounted oil cooler with a thermostatically controlled electric motor driven fan. Equipped with a standard load moment and anti-two block system with audio/​visual warning and control lever lockout. These systems provide an electronic display of boom angle, length, radius, tip height, relative load moment, maximum permissible load, and load indication warning of impending two-block indication.
The cab is a standard frame-mounted control station which includes all crane function and driving controls. The outrigger system has front and rear oblique type telescoping beams at all four corners with integral holding valves. The controls for the outriggers and crane level indicators are located inside the cab.
---
Location
Bigge Street, 10700, San Leandro, California, United States