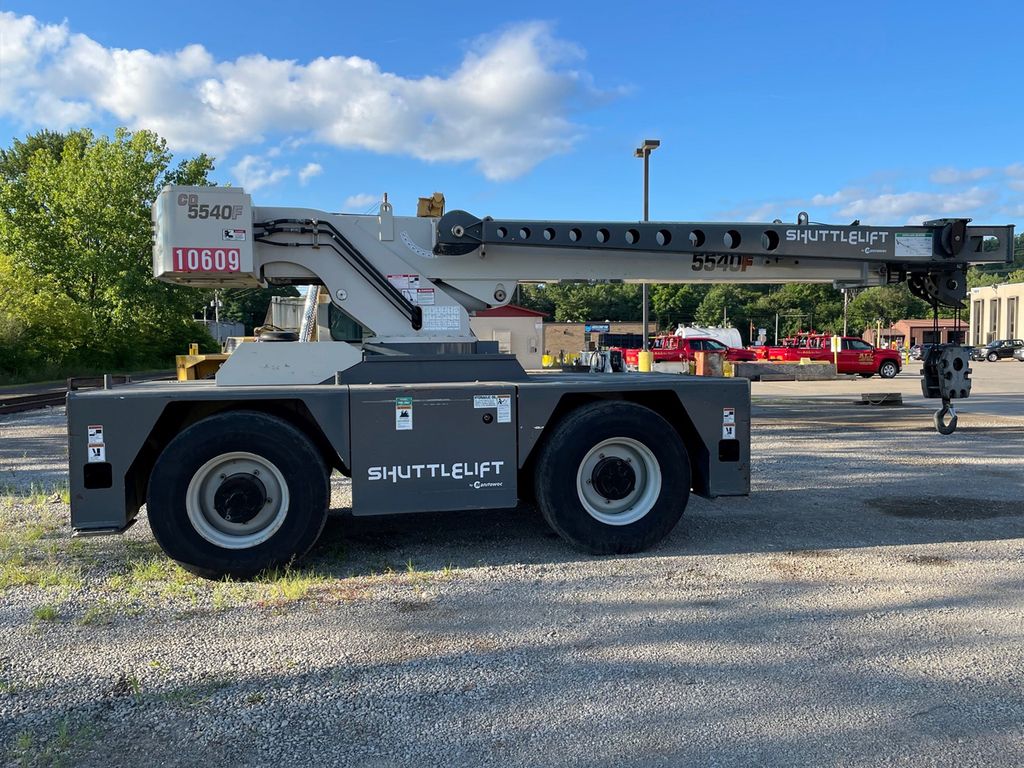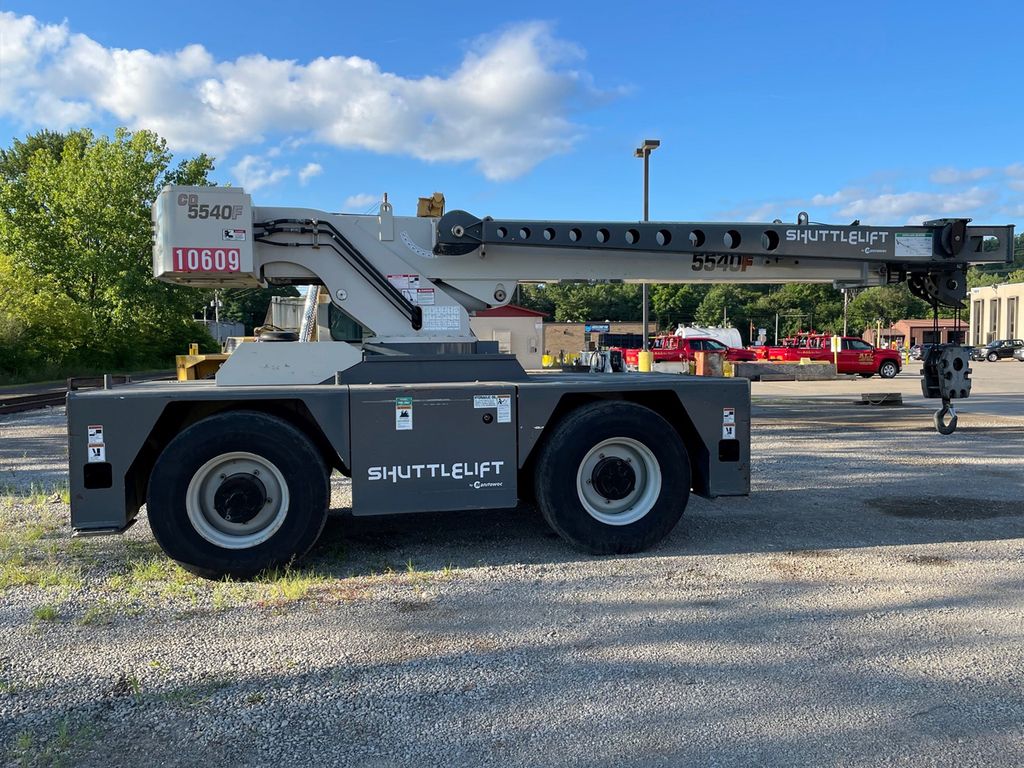 Publication description
The Shuttlelift 5540F is available for rent or purchase from the ALL Family of companies. Learn more about the Shuttlelift 5540F below or contact your local branch to find one available for rent or purchase near you.
Specifications
Manufacturer: Shuttlelift
Model: 5540F
Condition: Used
Unit Number: 10609
Year: 2012
Boom Length: 41'
Price: On Request
Location: ALL Erection & Crane Rental Corp.
Seller Notes: Cummins Diesel, 2,325 Hours, 41' Main Boom, 15' Offsettable Jib, 2 Wheel Drive, 4 Wheel Steer, Enclosed Cab, Lifting and Tie Down Lugs, Load Indicator, Strobe Light, Headlight and Taillight Grilles, Cab Dome Light.
---
Location
Cleveland, Ohio, United States