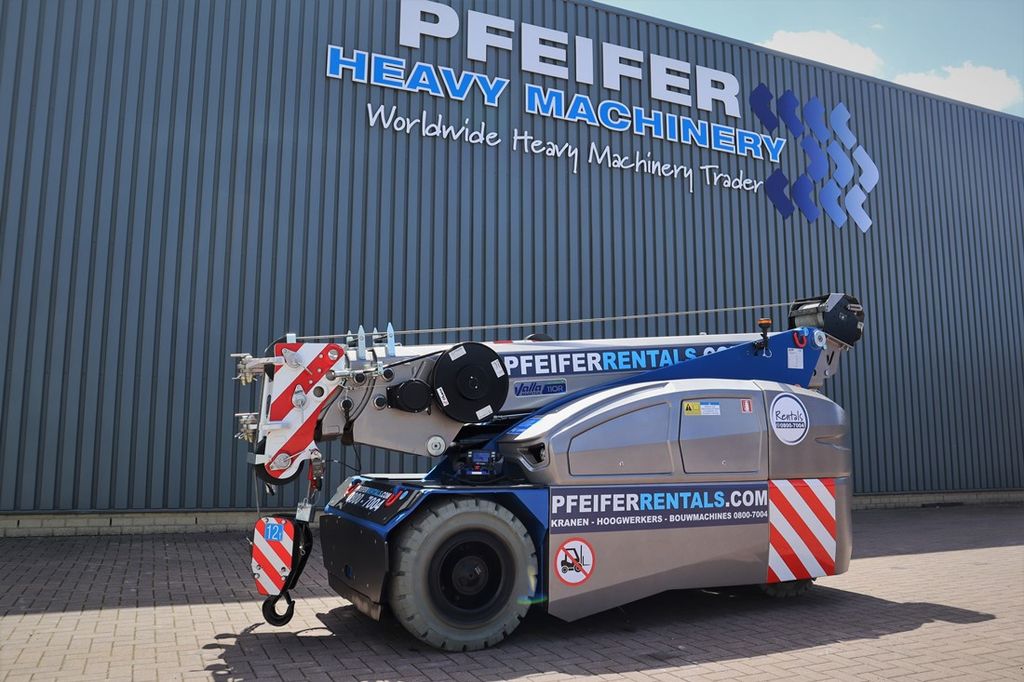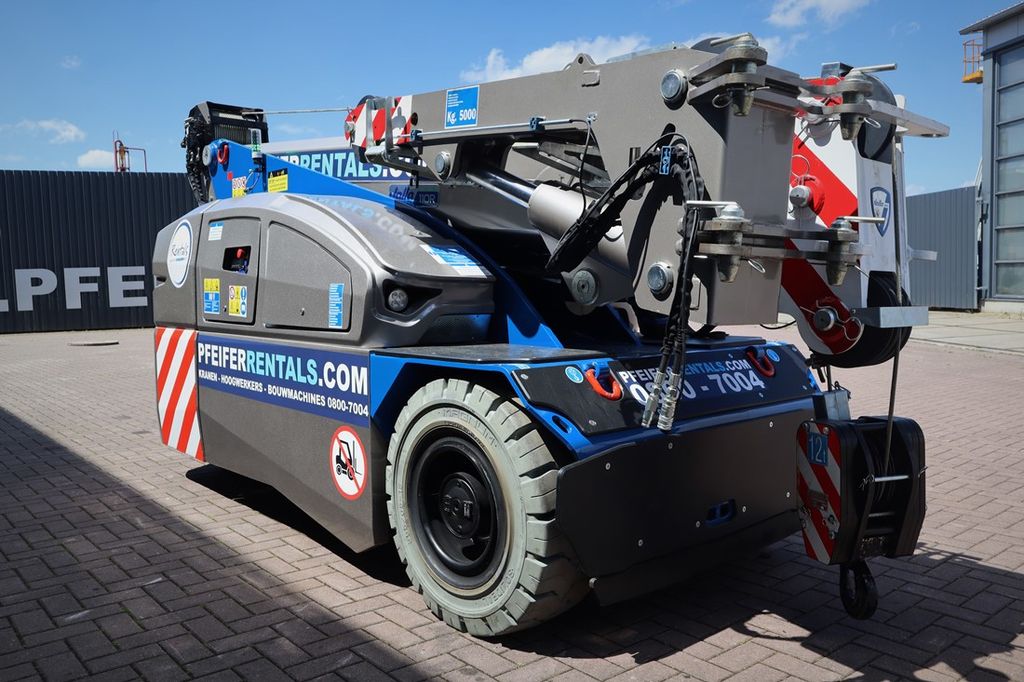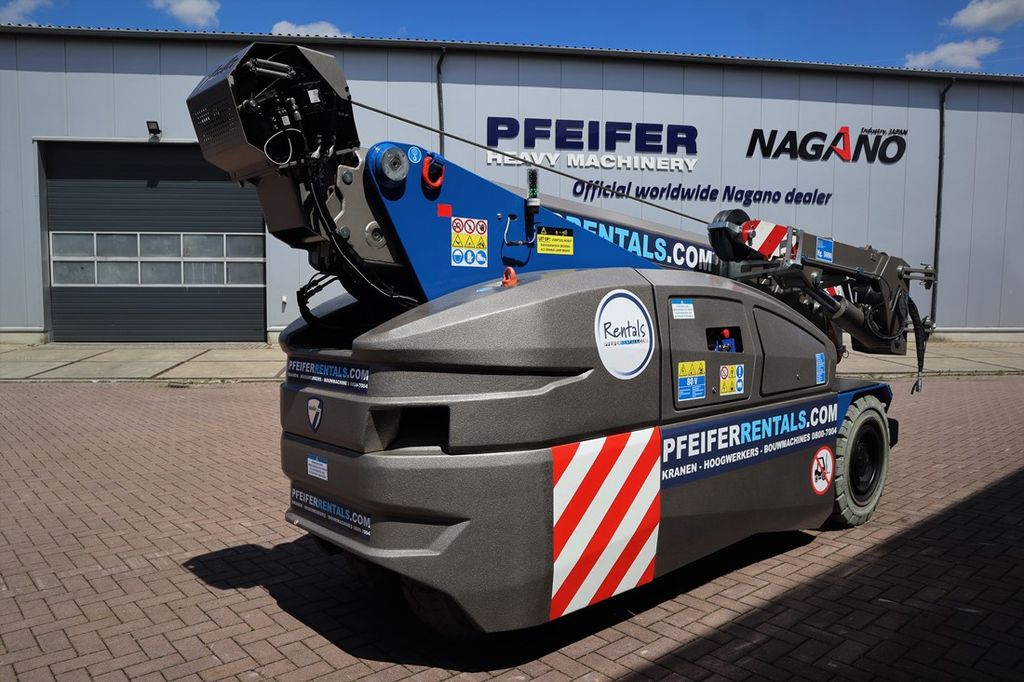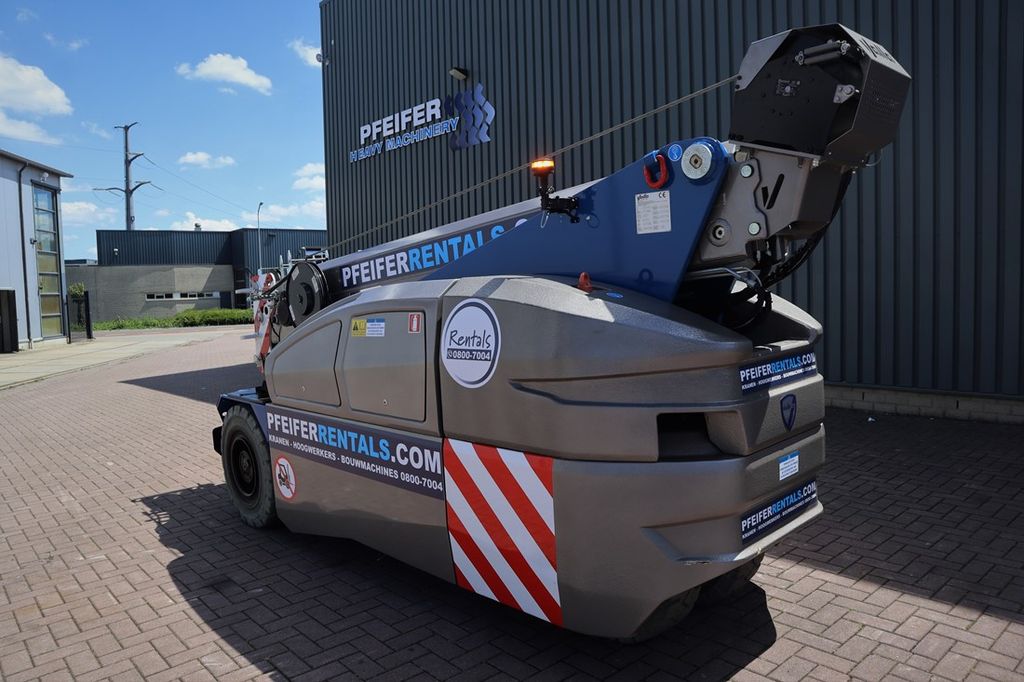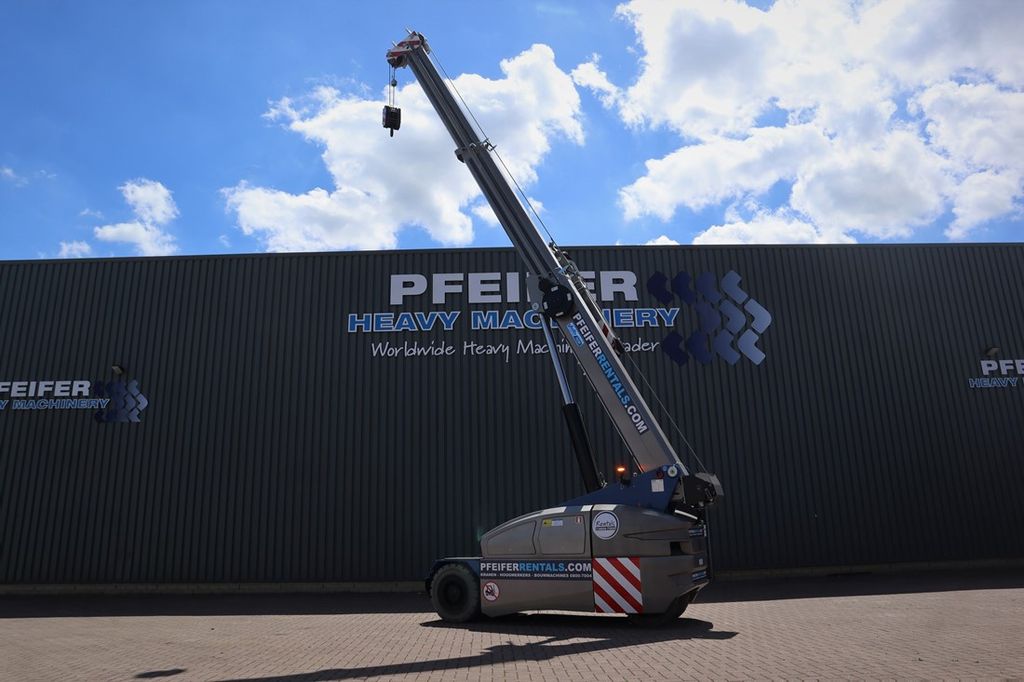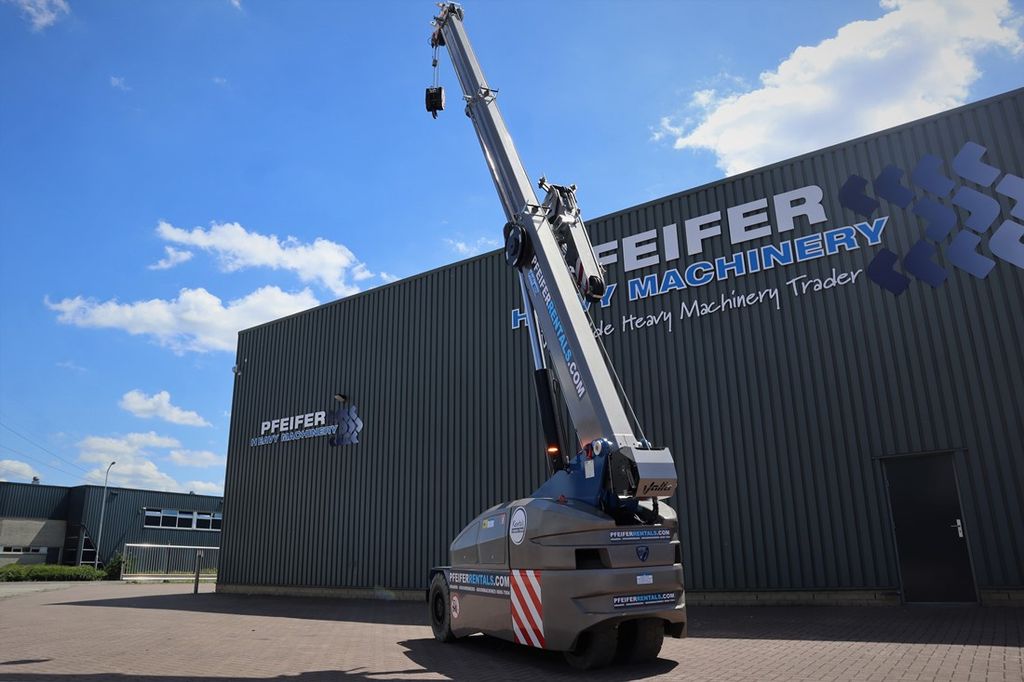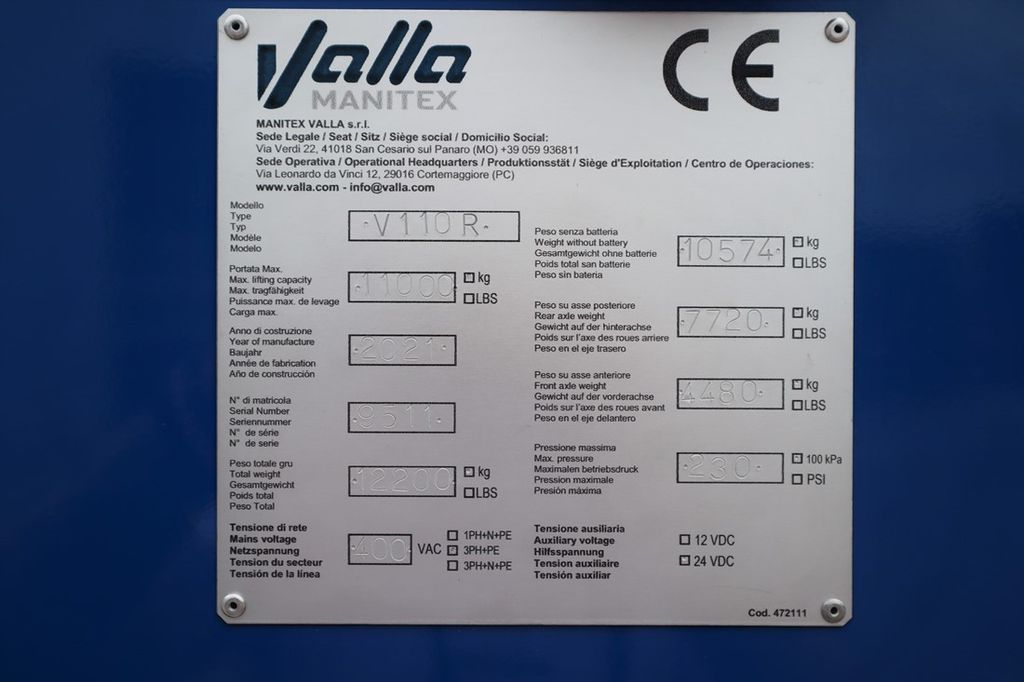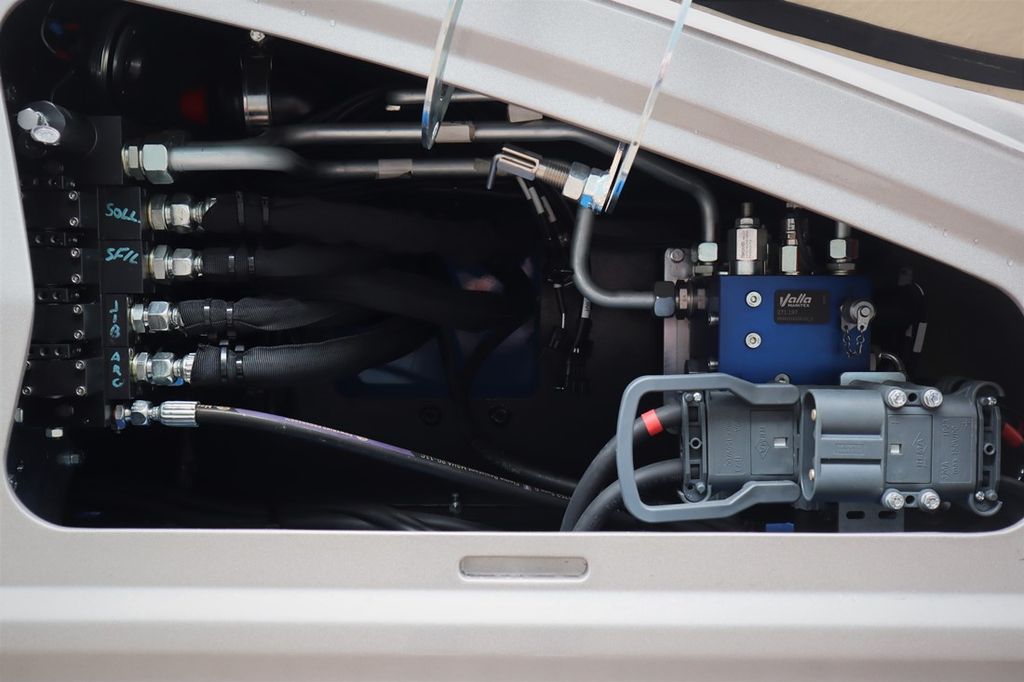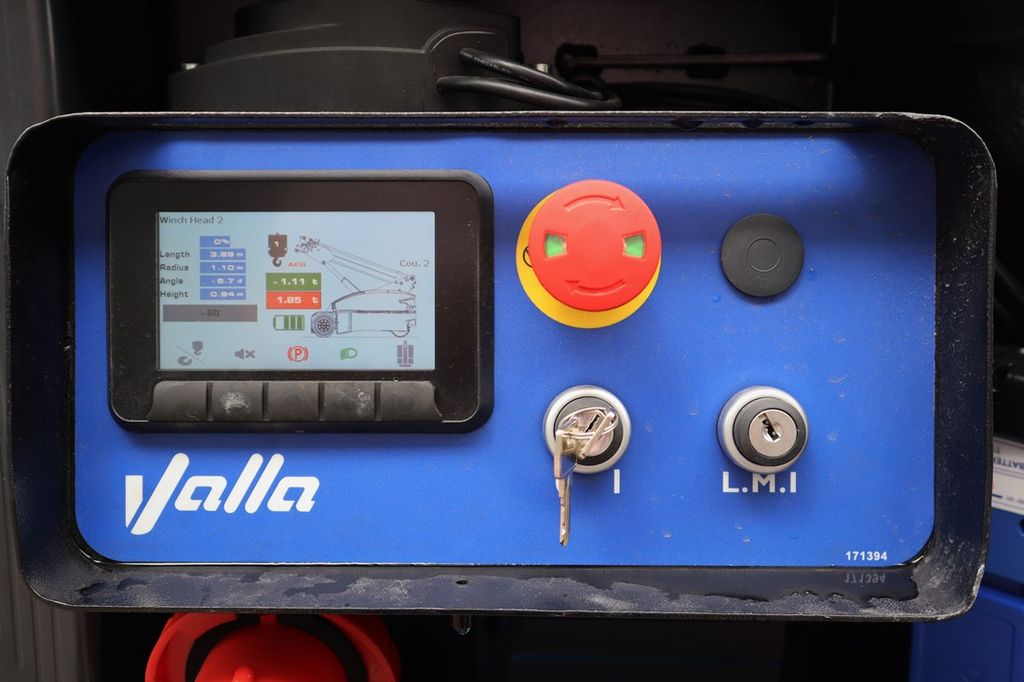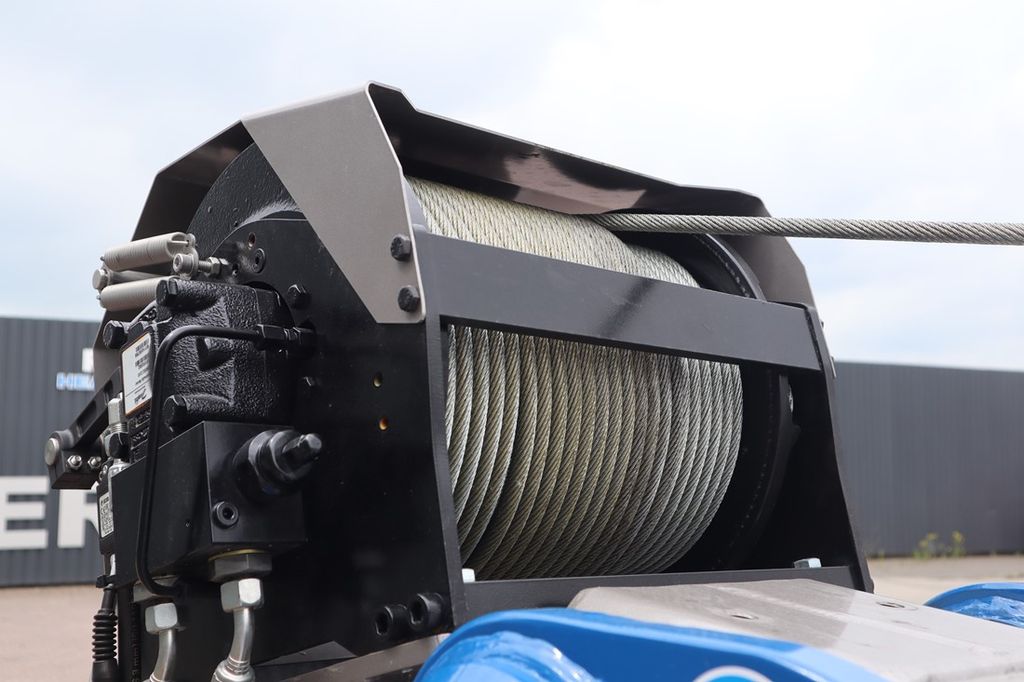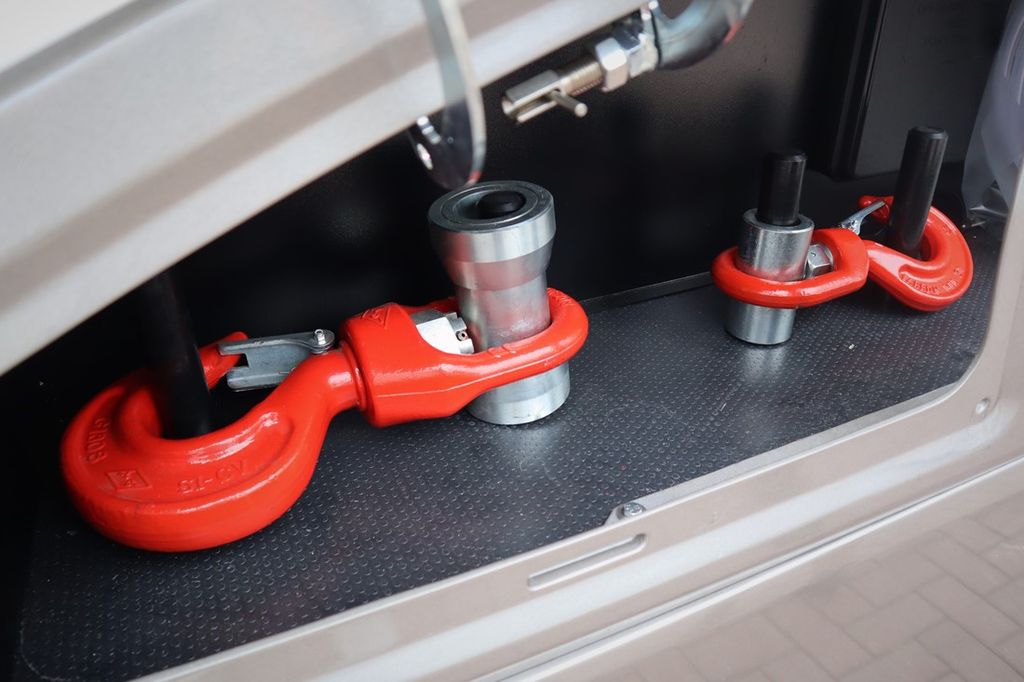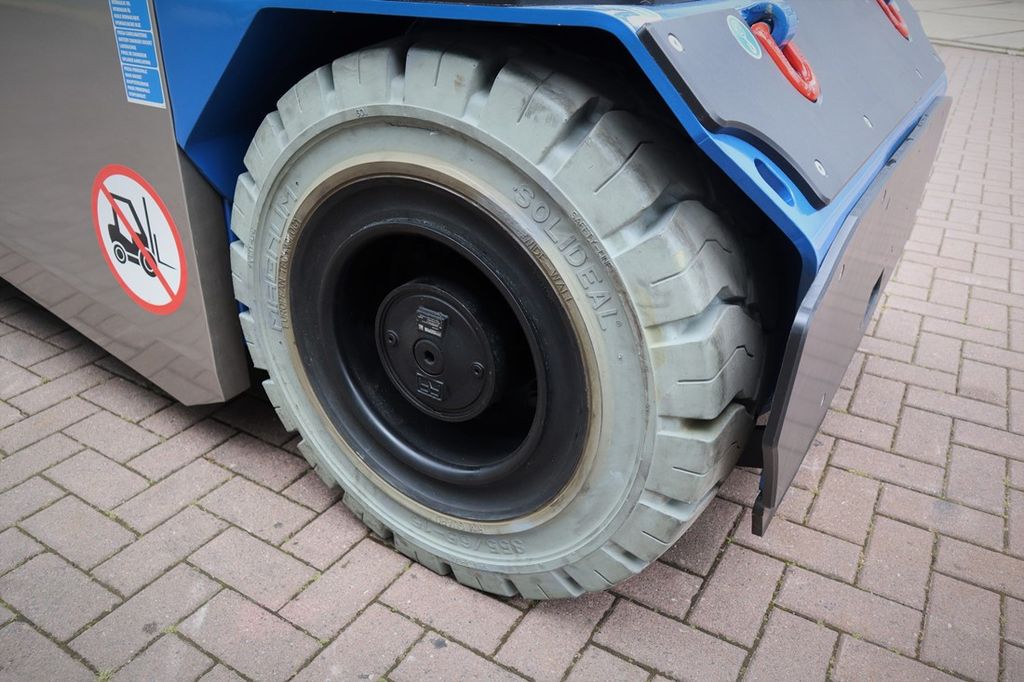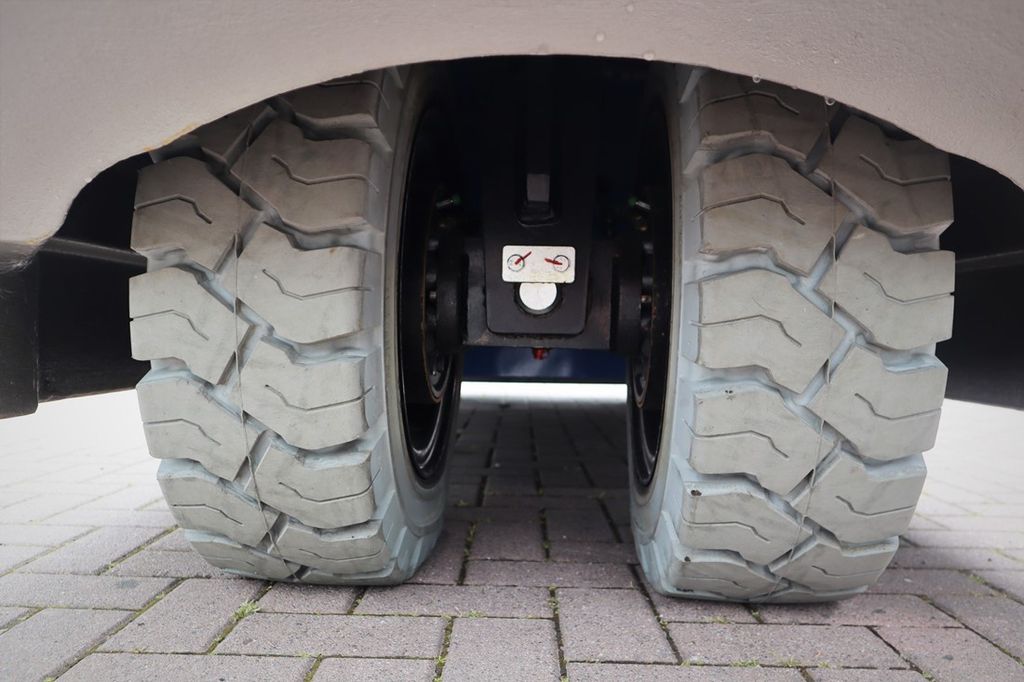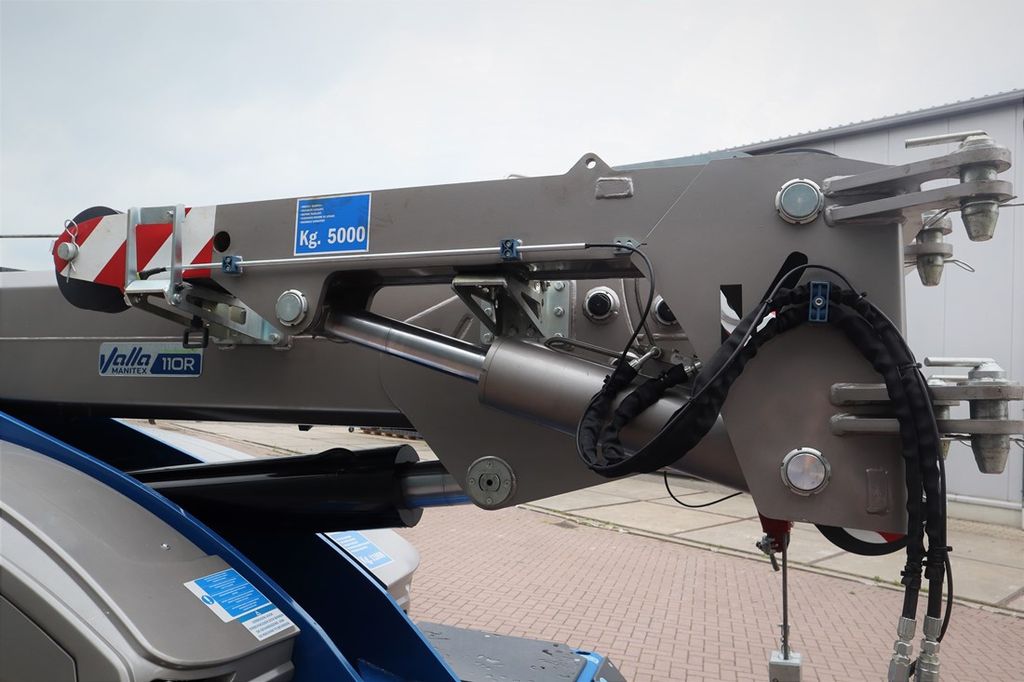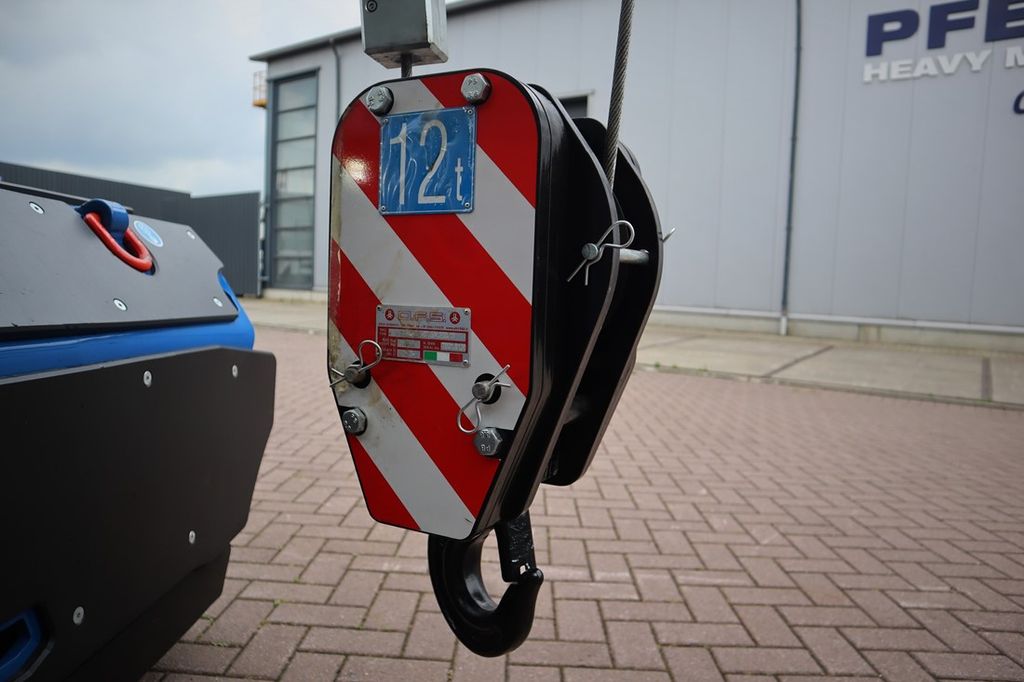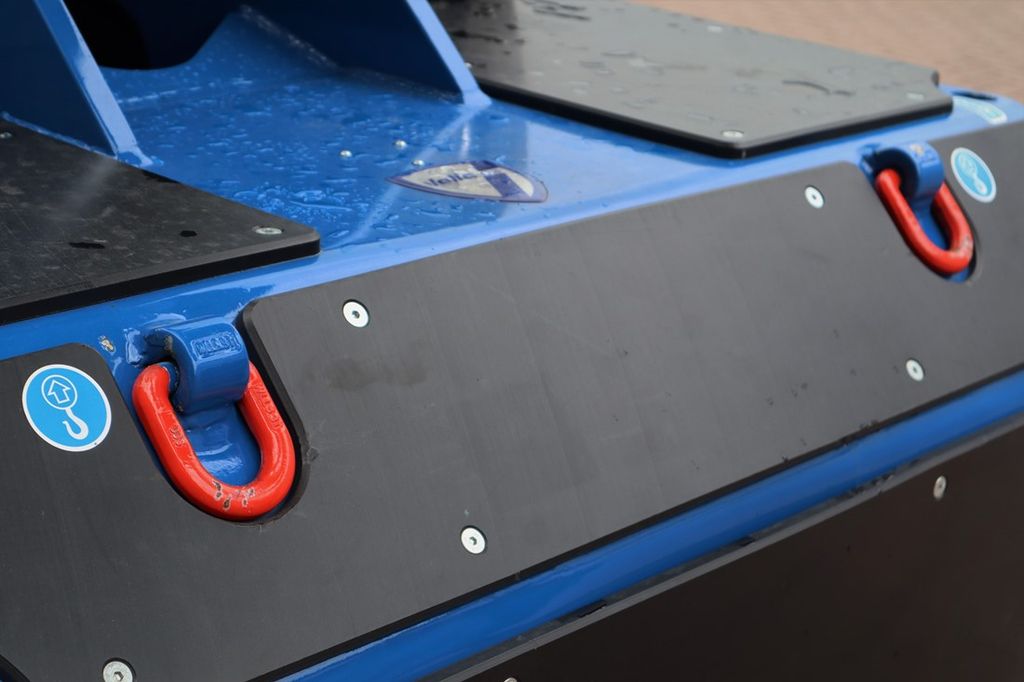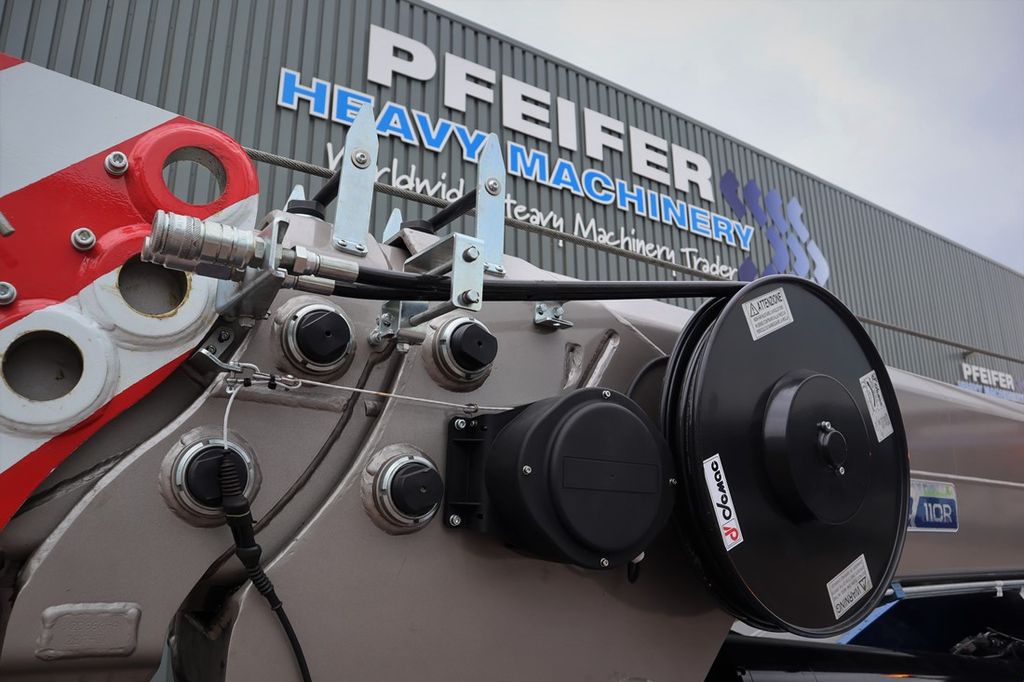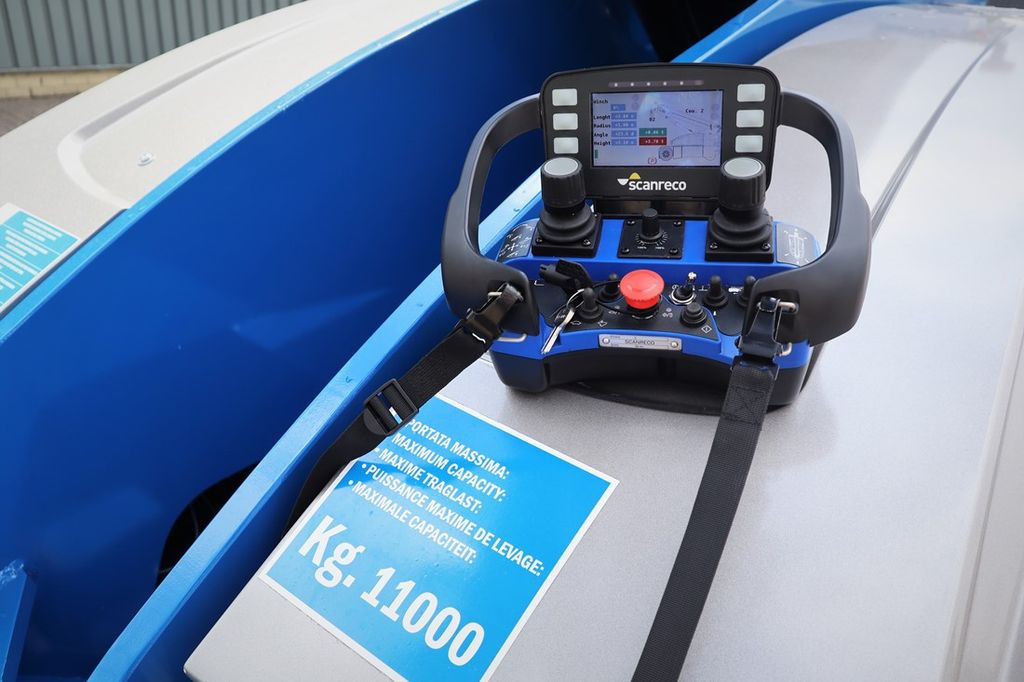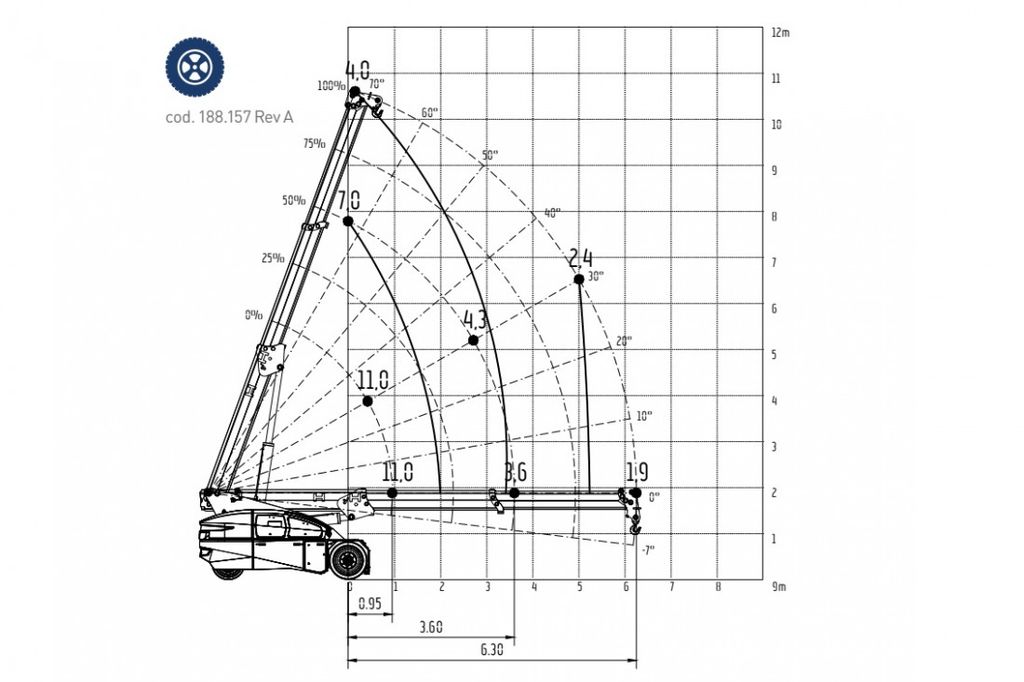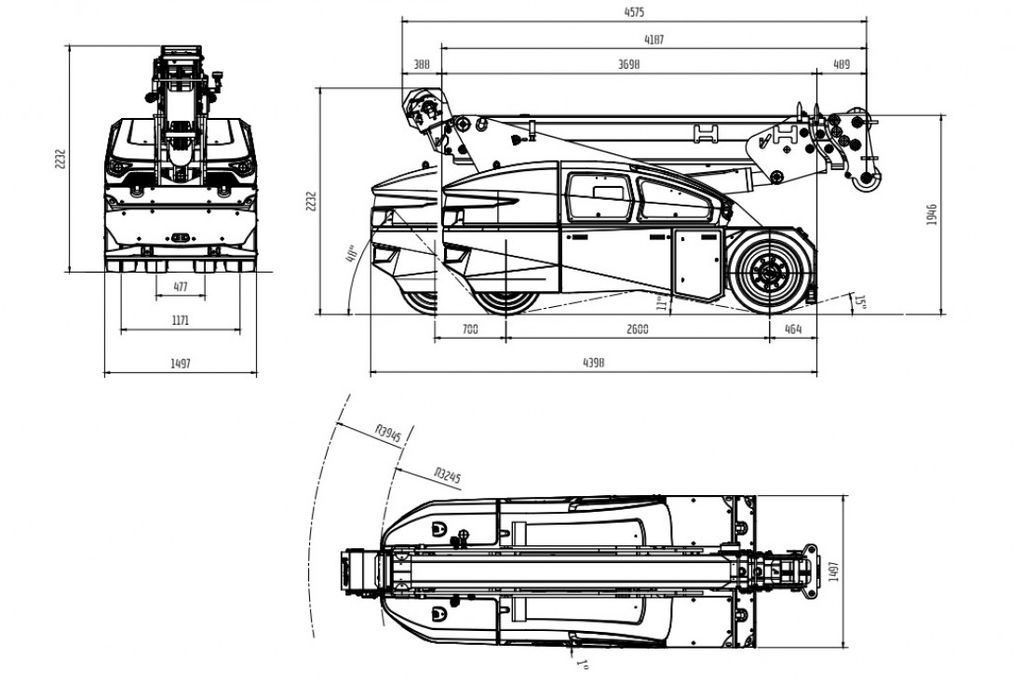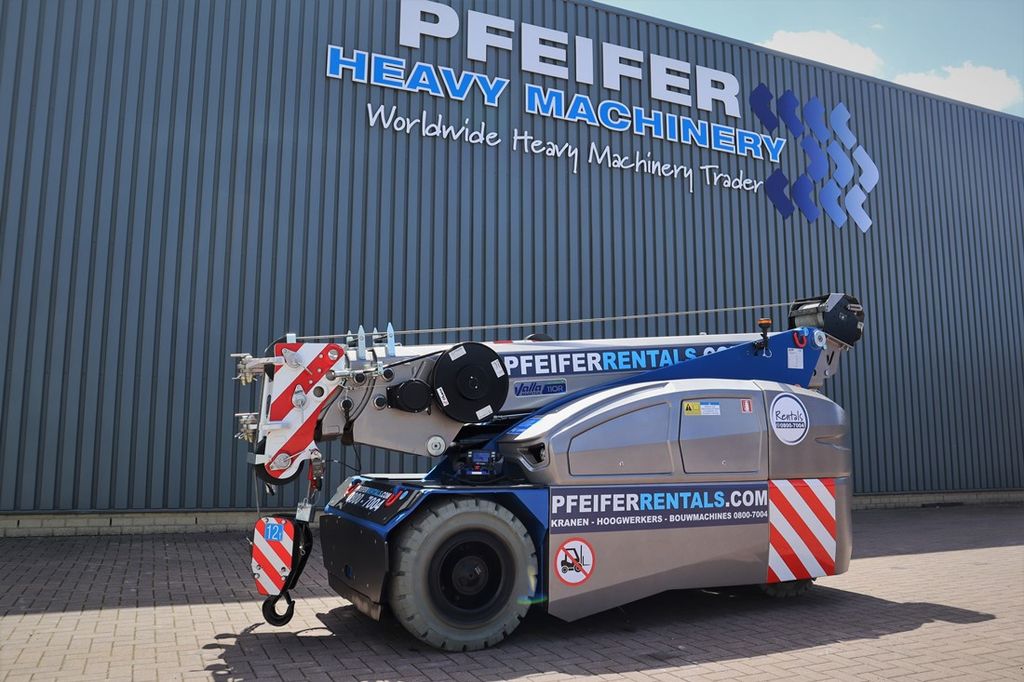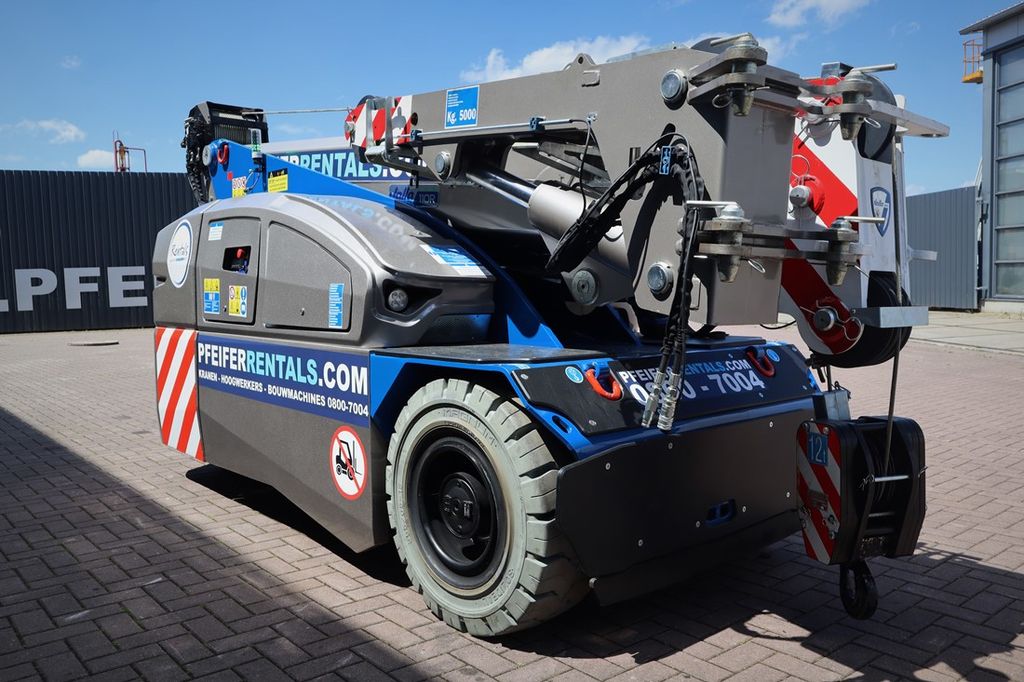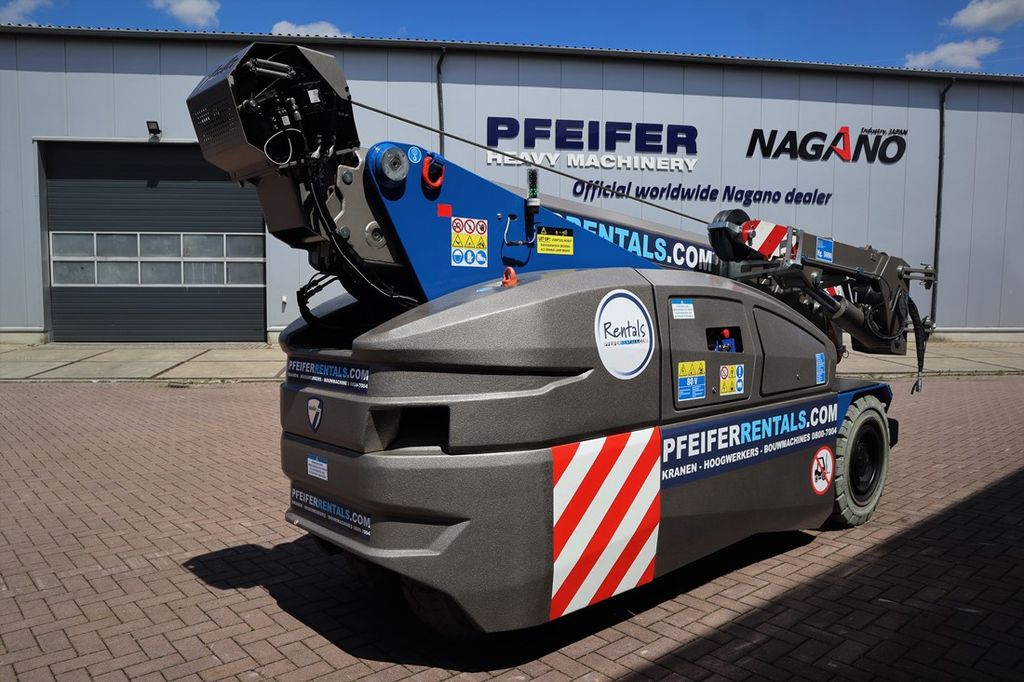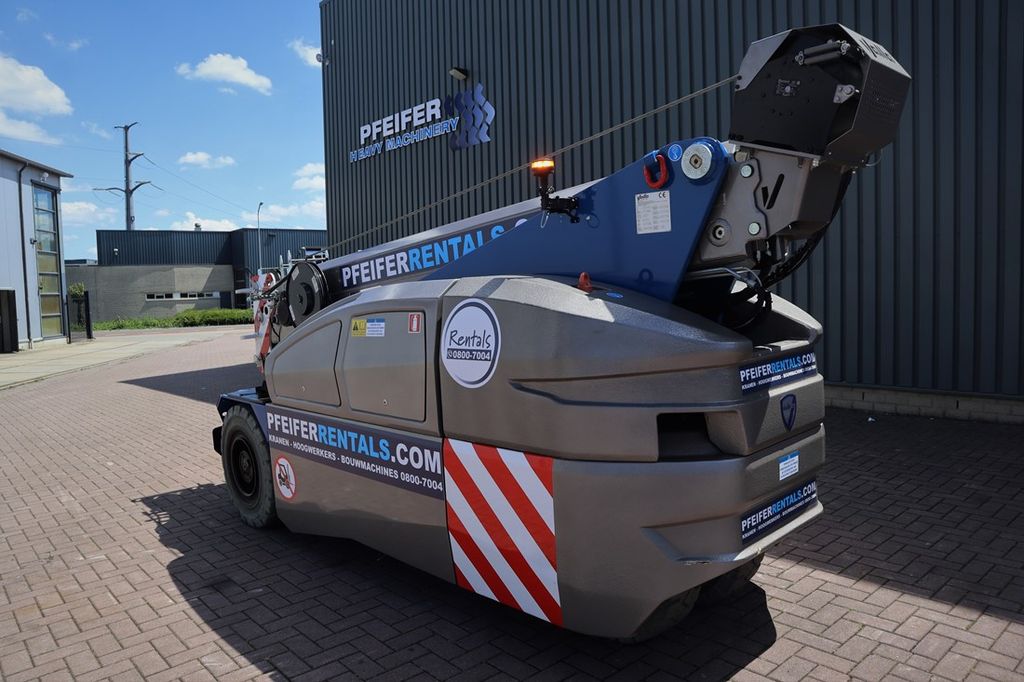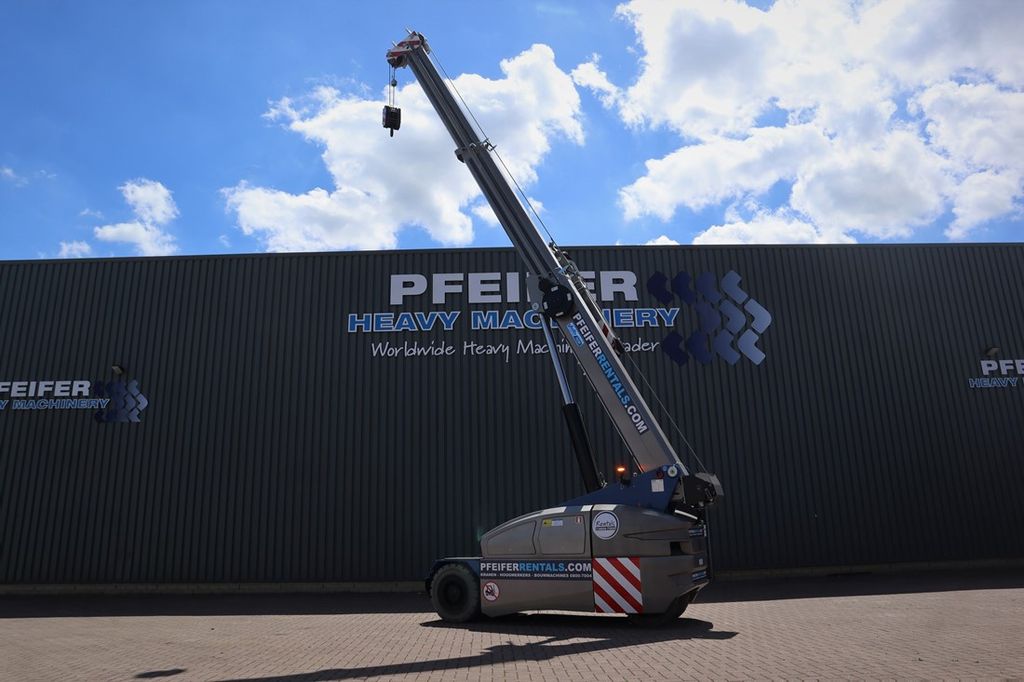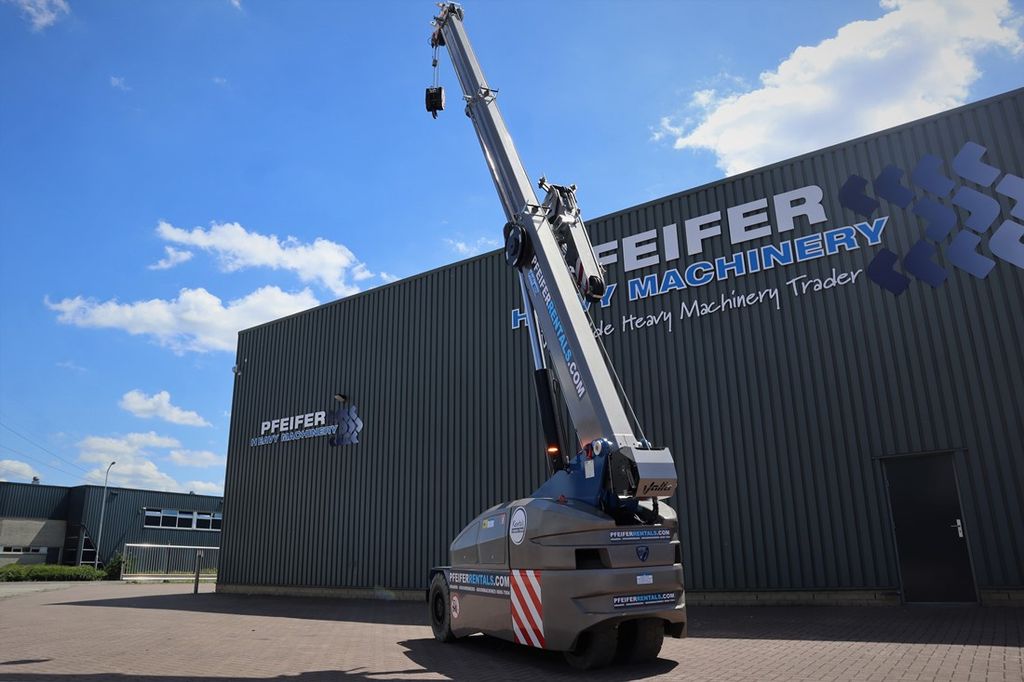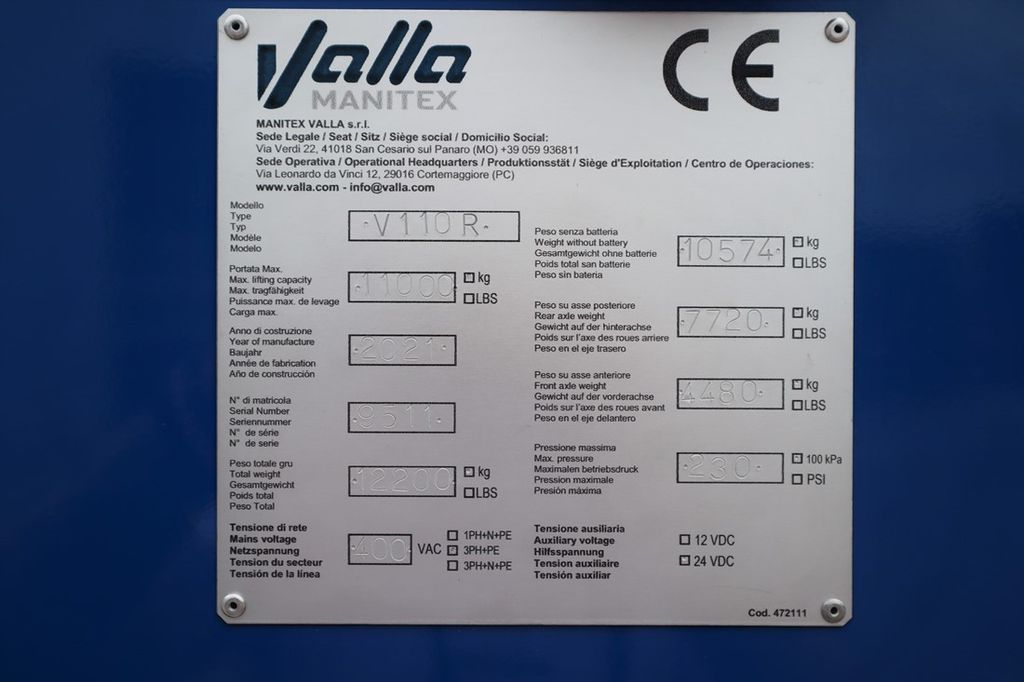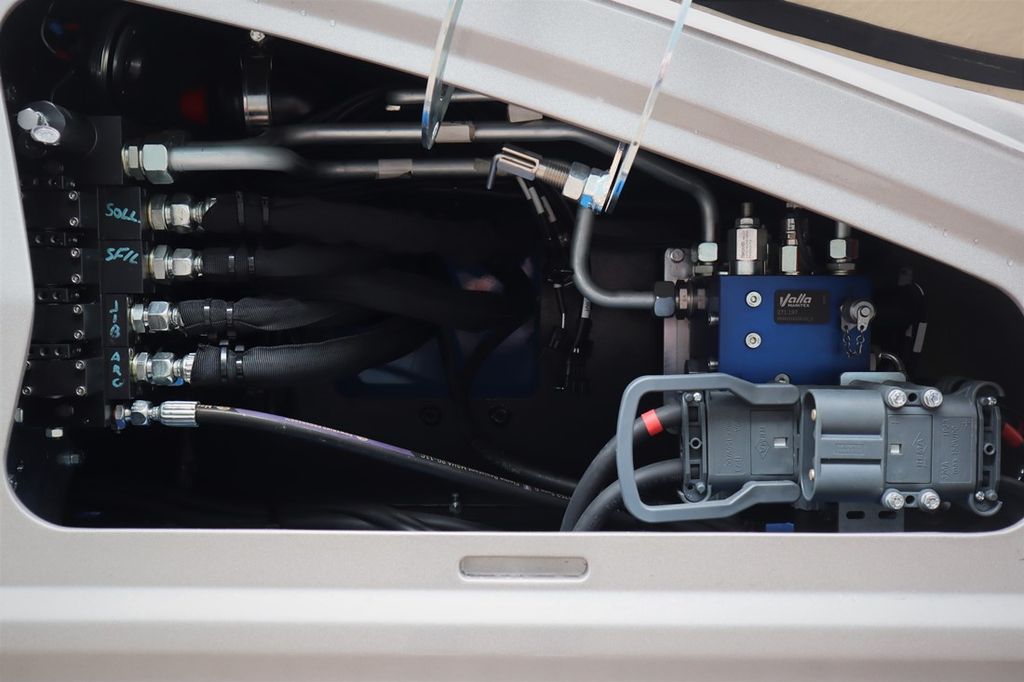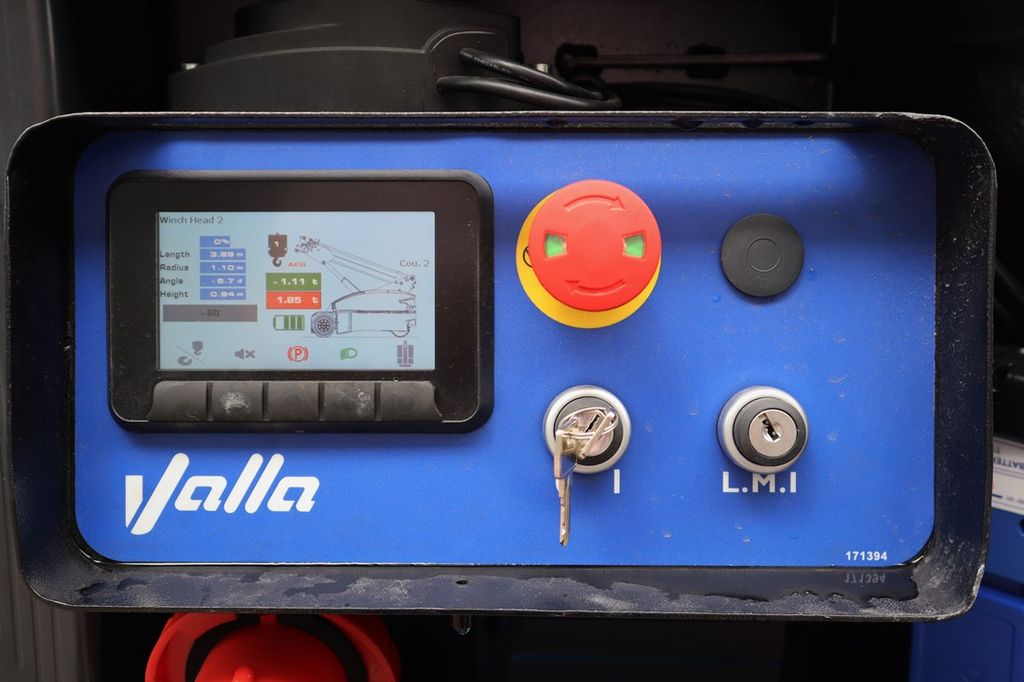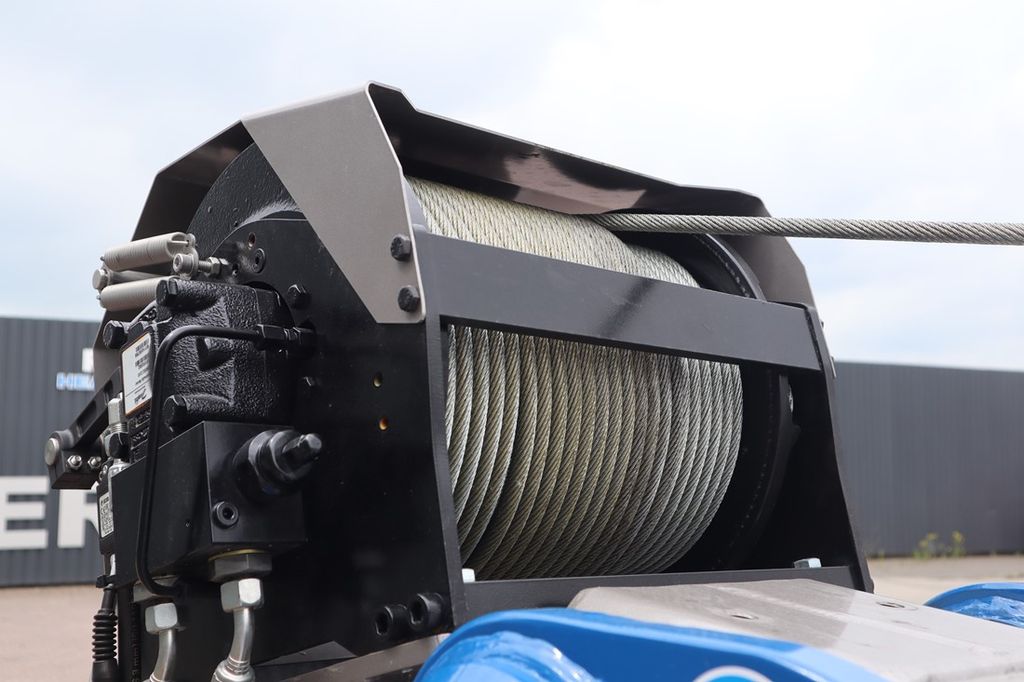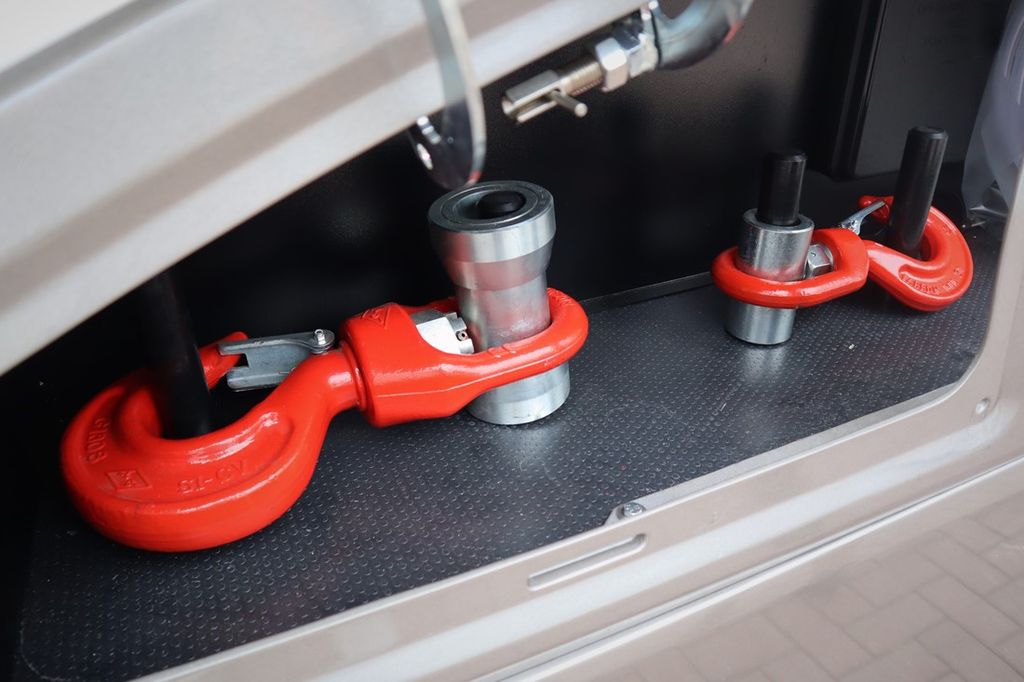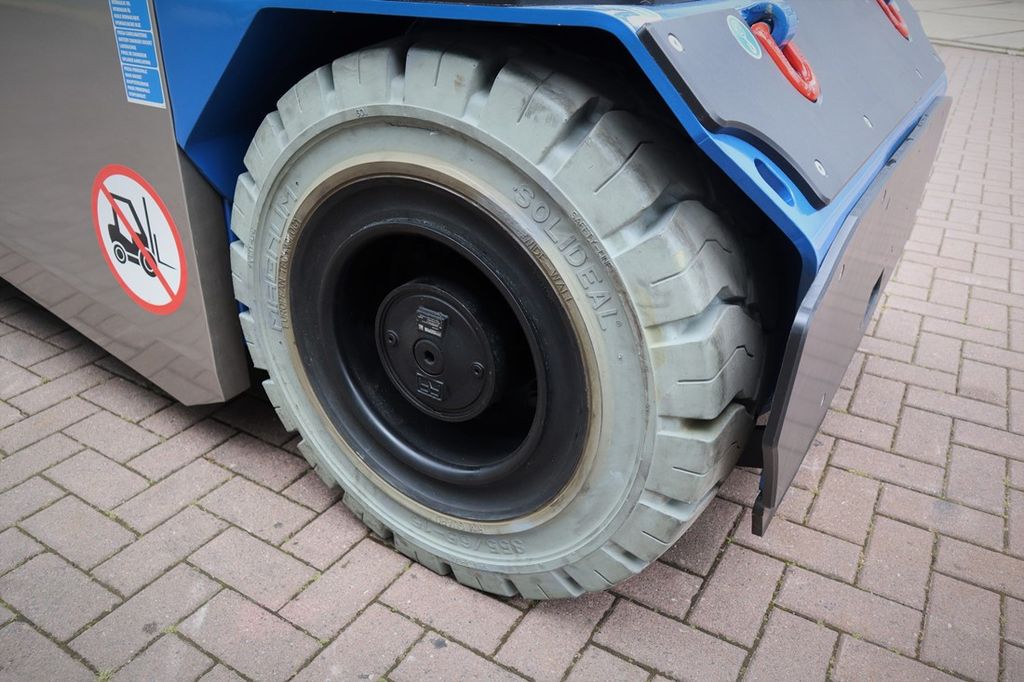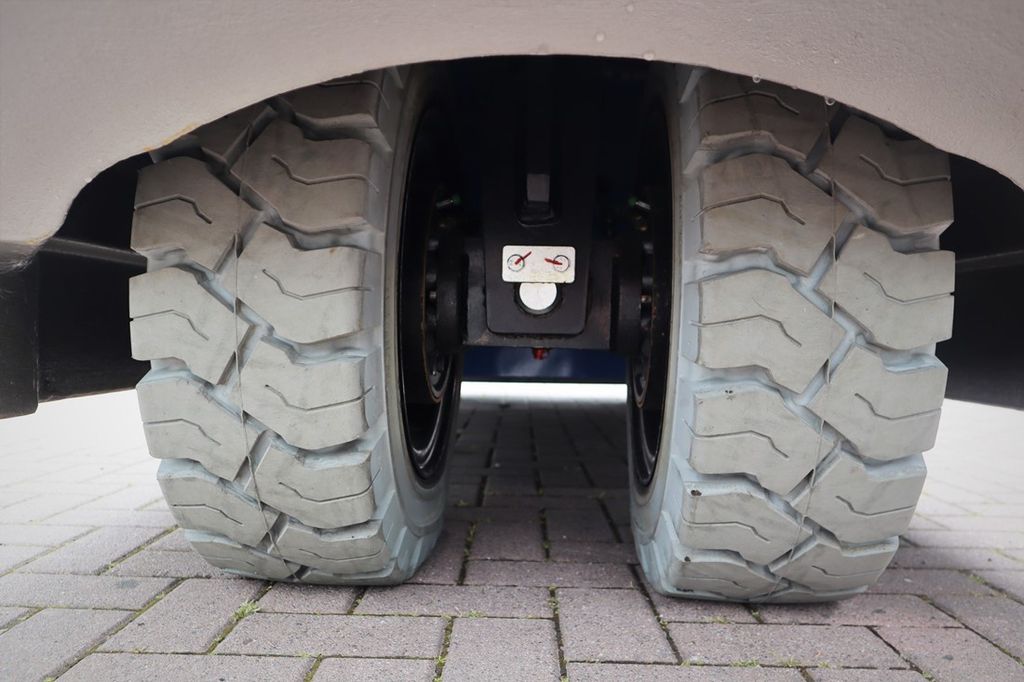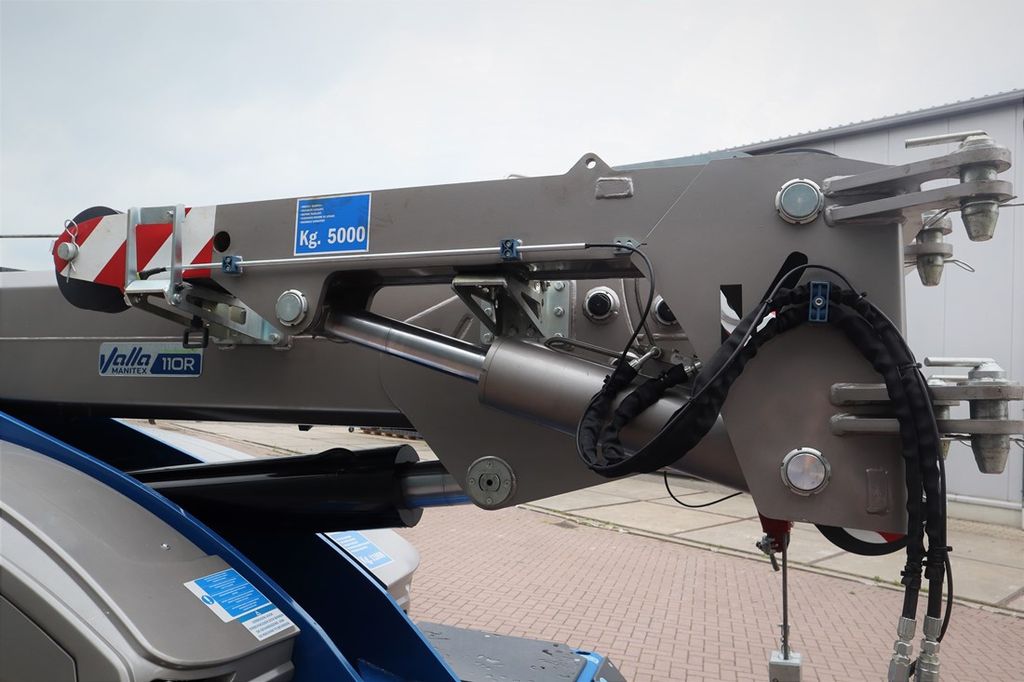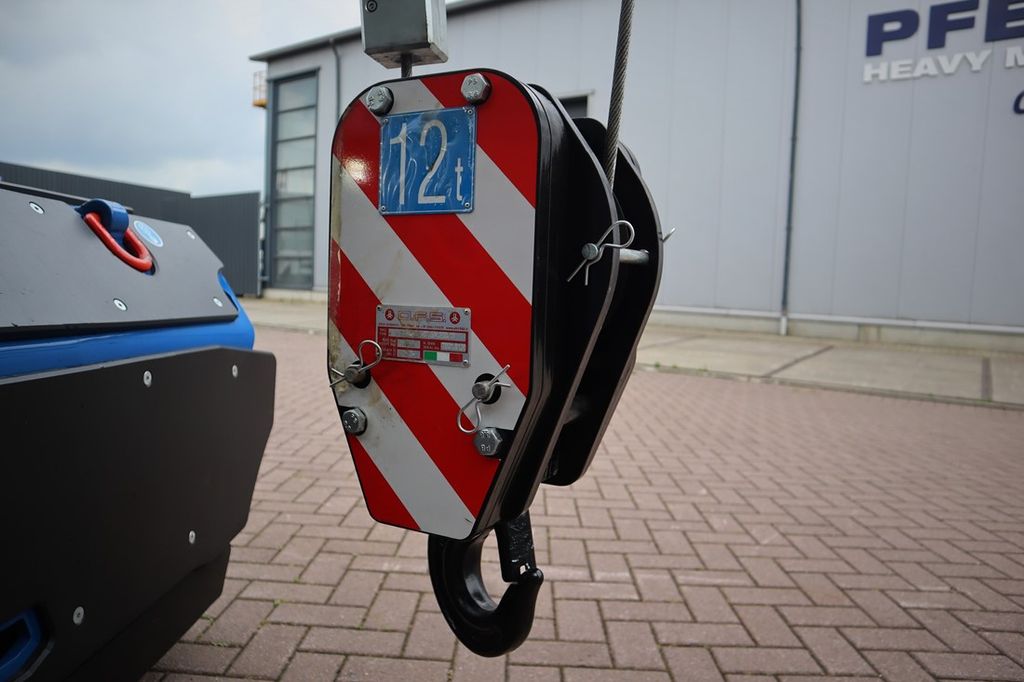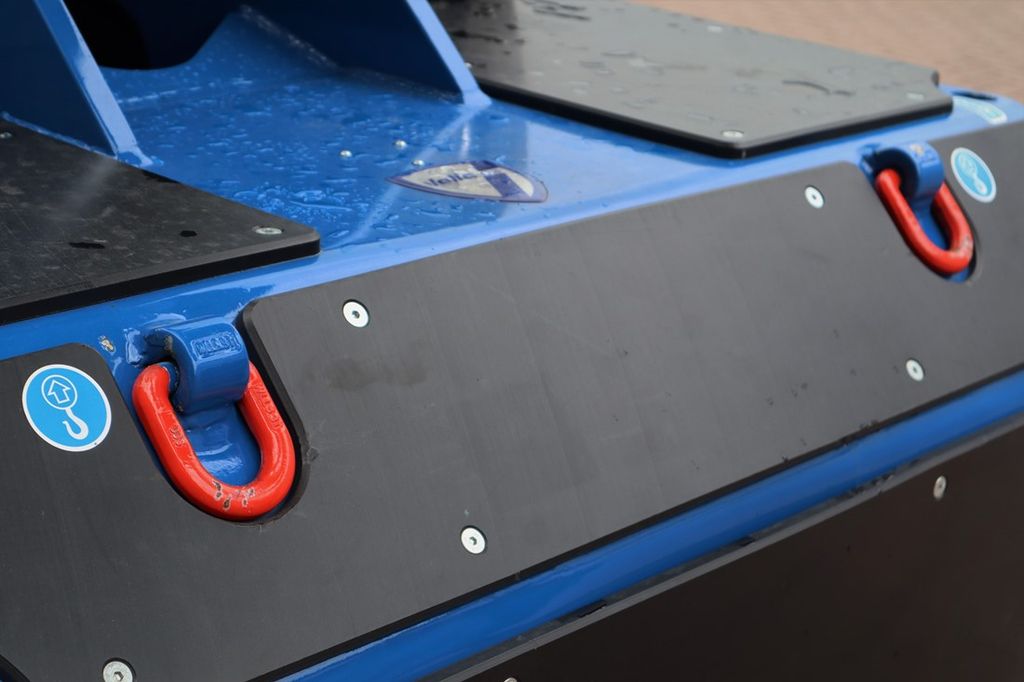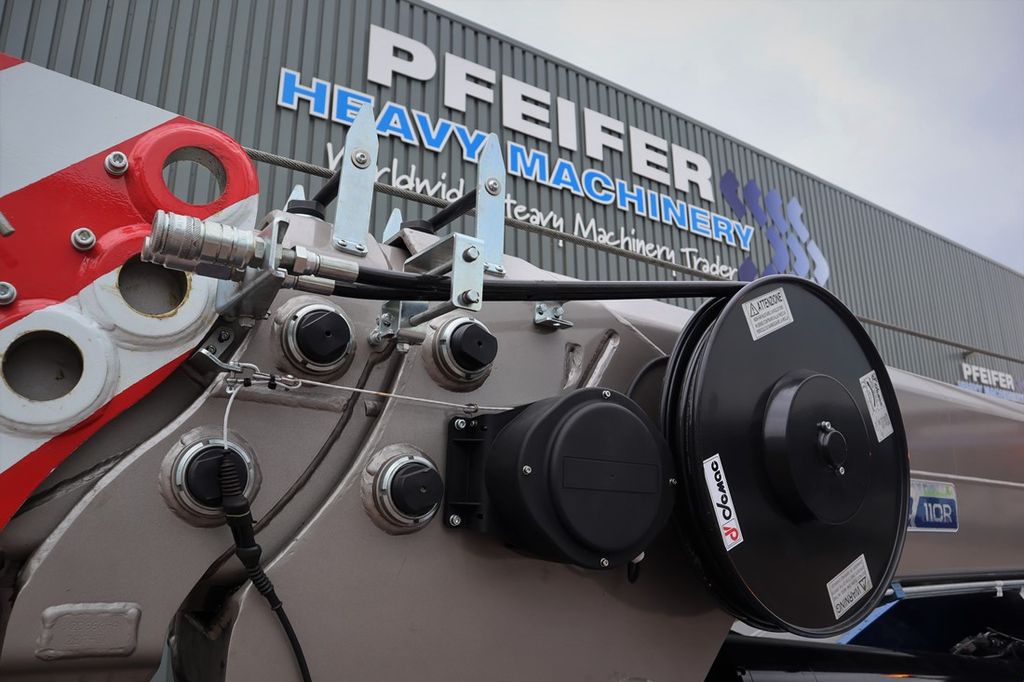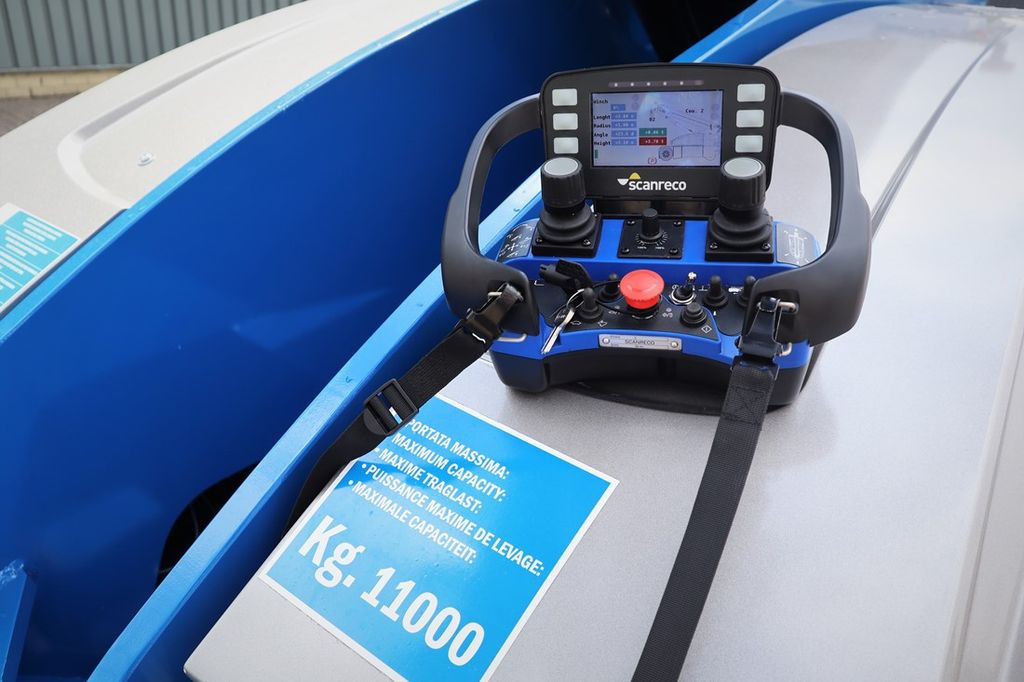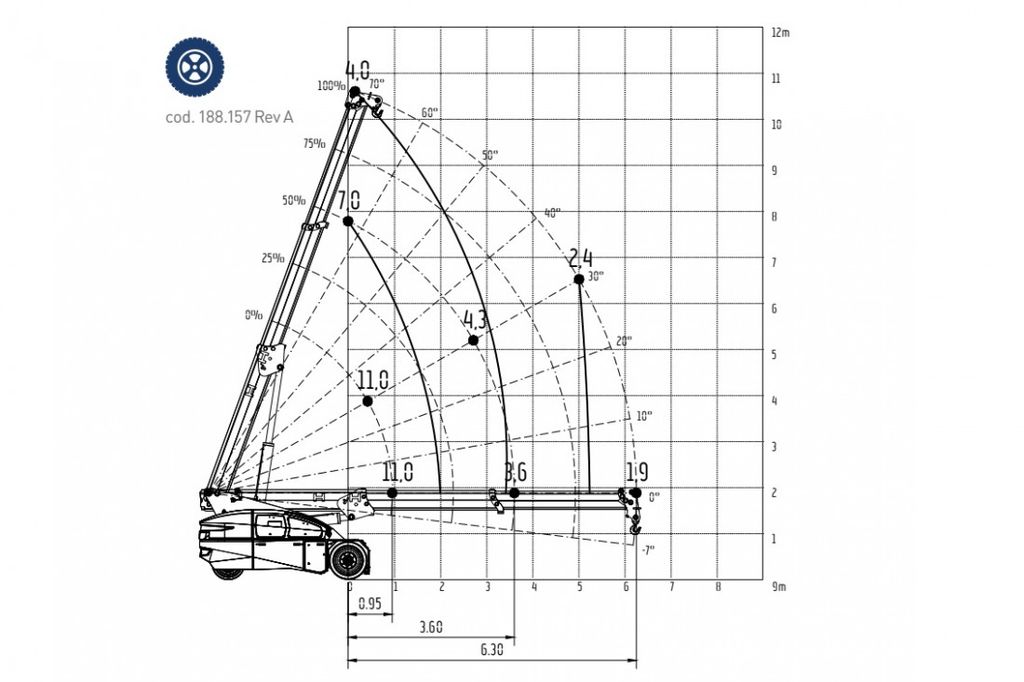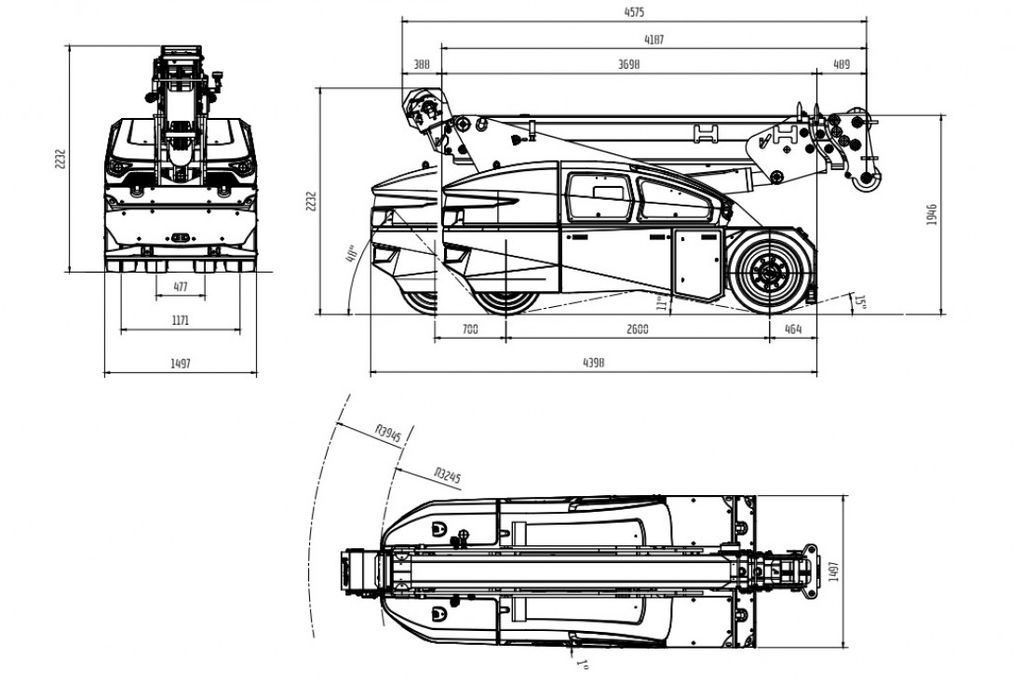 Publication description
DESCRIPTION VALLA - V110R
V110R Radio-remote mobile pick-and-carry crane
This crane has a valid inspection and can be sold with warranty. Inform about our conditions!
This crane is also available for rent!
Manufacturer: Valla
Typ: Explorer V110R
Fuel: Fully Electric
Year: 2021
Max payload: 11.000 kg
Total weight: 12.200 kg
Max lifting height: 10.4 m
Max Working Radius: 6.2 m
Capacity at Max Height: 4.000kg
Capacity at Max Radius 1.900kg
Dimensions: 4187x1500x1946 mm
Fully Remote Controlled
Hydr. Swing Away Movable Jib
Winch
Non-marking tires
Front-wheel drive
Electro-Hydraulic Brakes
Rear steering
Onboard charger and automatic refill
Removable counterweights
* CE (Declaration of Conformity).
---
Location
Den Sliem, 35, Groenlo, Gelderland, Netherlands