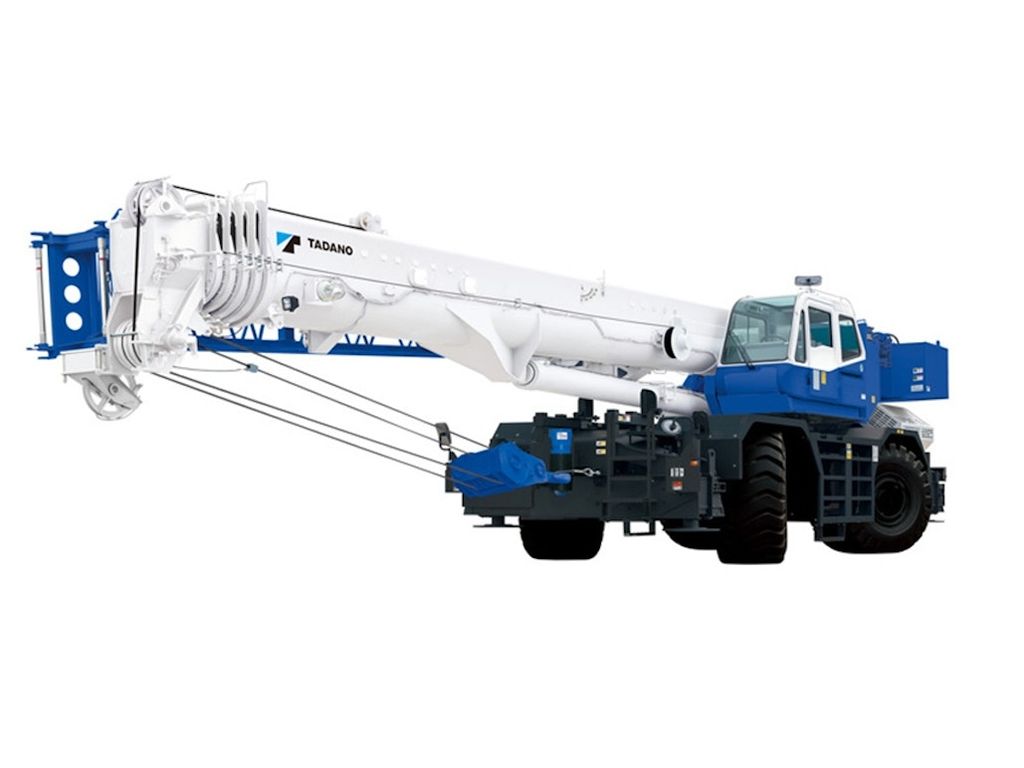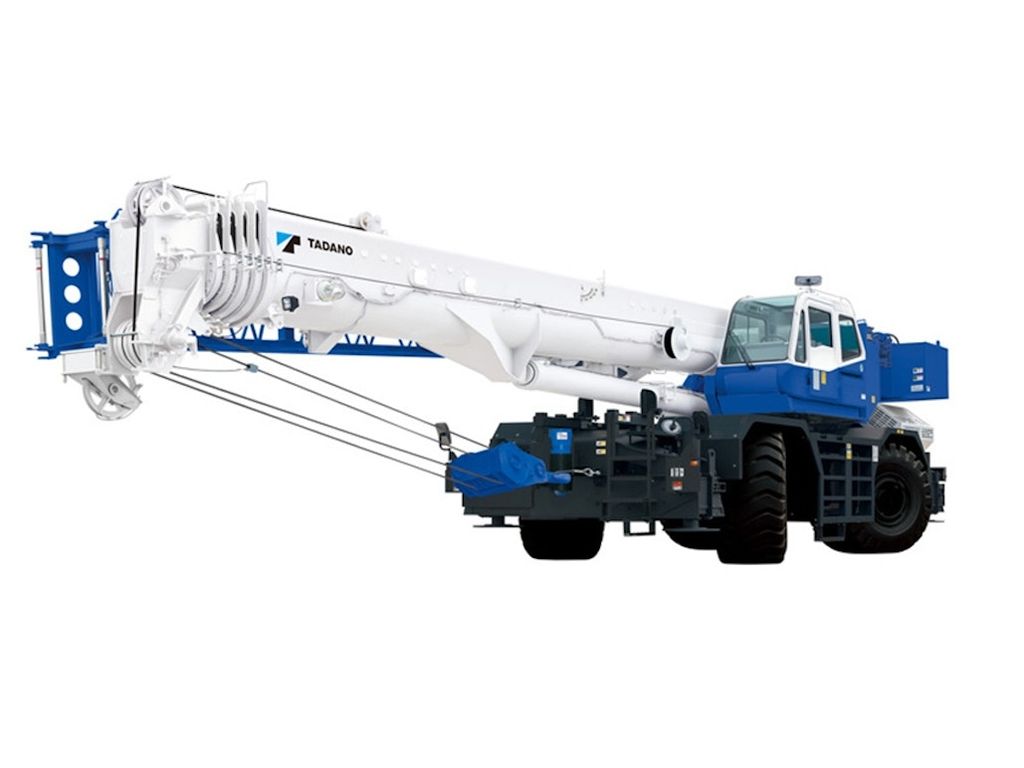 Publication description
The Tadano GR-1200XL is a rough terrain crane with a maximum lifting capacity of 120 tons. It has a maximum boom length of 183.7 feet and a maximum jib length of 58.1 feet.
The boom of the GR-1200XL has six fully powered sections. Five sheaves can be found on the boom head, strengthening and stabilizing the boom. The jib is a two-stage bi-fold lattice jib. The jib can be stowed next to the base boom section and is assisted by mounting cylinders. The outrigger system is made up of four beam and jack outriggers with a maximum extension of 34 feet and 11 and 3/8 inches and a maximum retraction of 10 feet and 10 and ½ inches. Each outrigger can be controlled independently in the cab.
Powering the GR-1200XL is the Cummins QSB6.7 engine. This direct diesel injected engine is Tier IV compliant, has 6 cylinders, and has a gas tank of 79.2 lons. The transmission system is fully electronic and automatic. It has 5 forward and two reverse speeds. Two of those speeds have two-wheel drive and the other three have four-wheel drive. The front suspension is mounted to the frame and rigid while the back suspension is pivot mounted with a hydraulic lockout device. The hydraulic system is made up of 2 variable piston pumps and a tandem gear pump.
WINCHES: 2
EQT #: NSRT120231
---
Location
Houston, Texas, United States