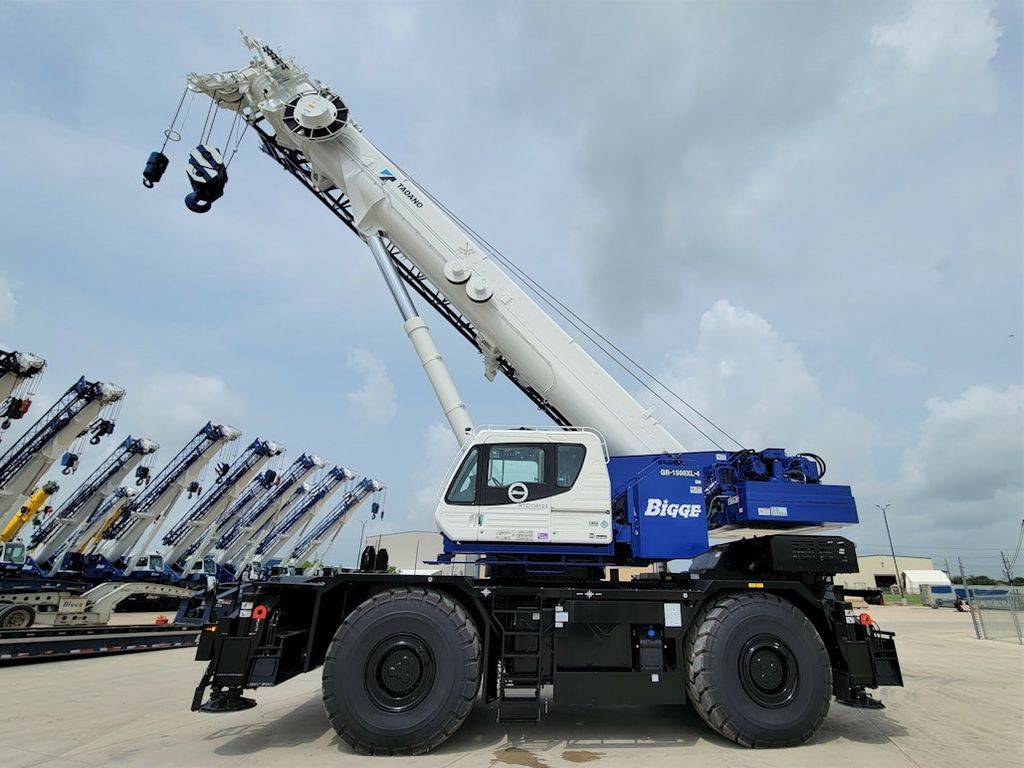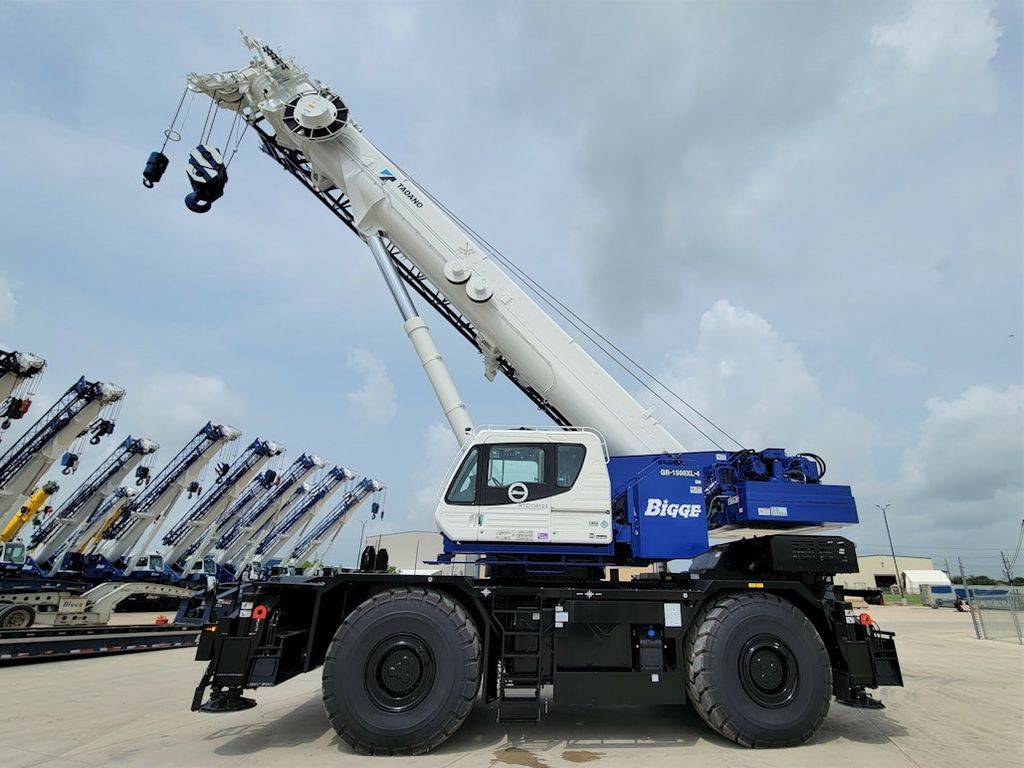 Publication description
Tadano GR-1300XL‑4 is a Rough Terrain crane with a maximum lift capacity of 130 tons. The boom height ranges from 40 to 183.7 feet, the jib length ranges from 33.8 to 59.1 feet. The length of the crane is 28 feet and is on a two-axle system featuring a self-removable counterweight.
This crane has a 20-degree tiltable cab controlled by Tadano's AML'E2 system. This crane features a six-section boom that uses a telescoping pinning system.
Tadano GR-1300XL‑4 is equipped with a Cummings B6.7 Engine which produces 280 horsepower with 850 ft-lb of torque. The transmission comes equipped with five forward speeds and four different steering modes.
This 130-ton RT comes with the Tadano View System. This system is made up of three camera networks which offer a front view, rear view, and blind-spot view. These cameras help with making sure the crane is operated safely. It is also equipped with a backup sensor in the rear bumper so an operator knows when they are getting close to any obstacles.
EQT #: NSRT130231
---
Location
Houston, Texas, United States