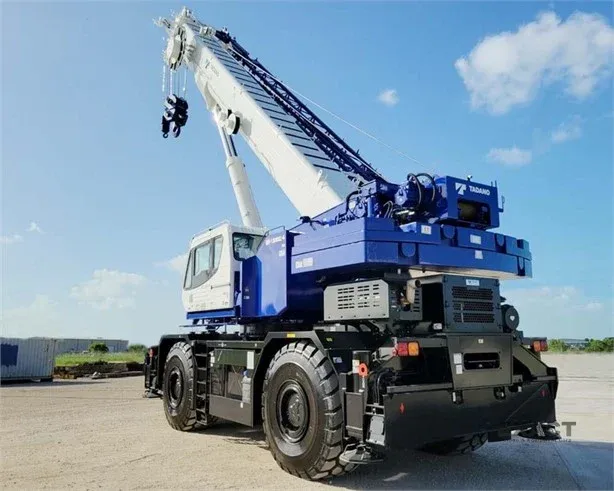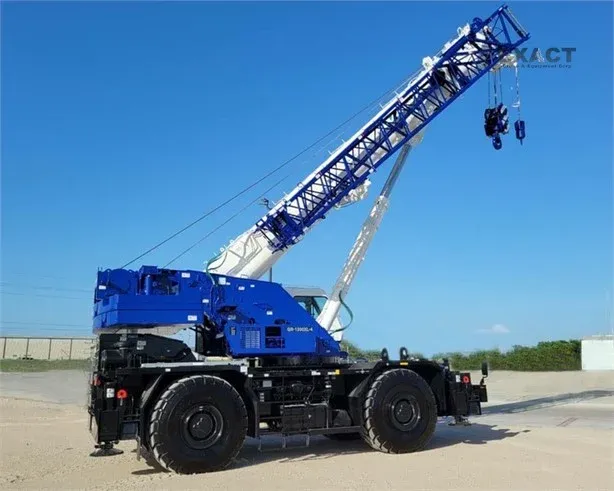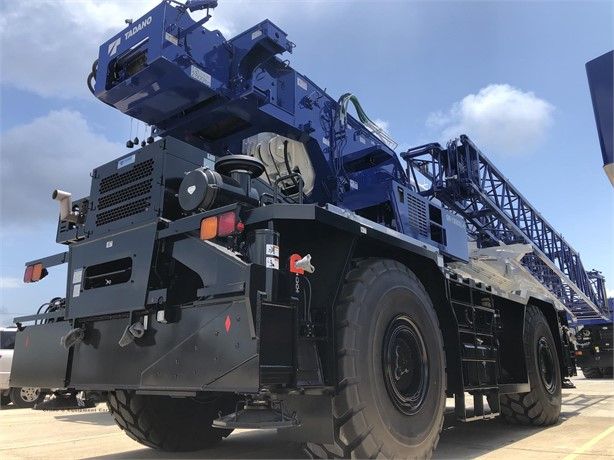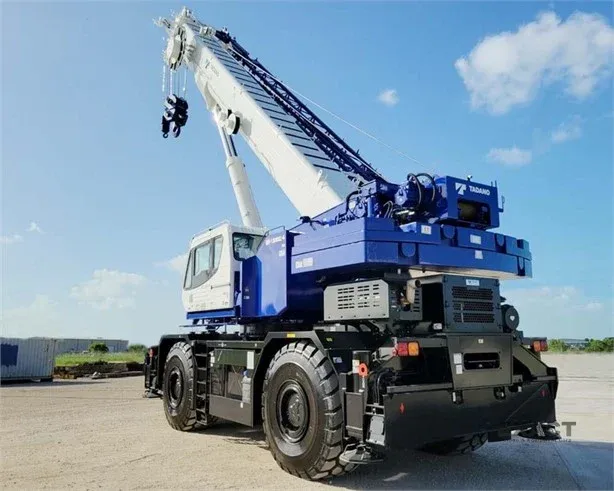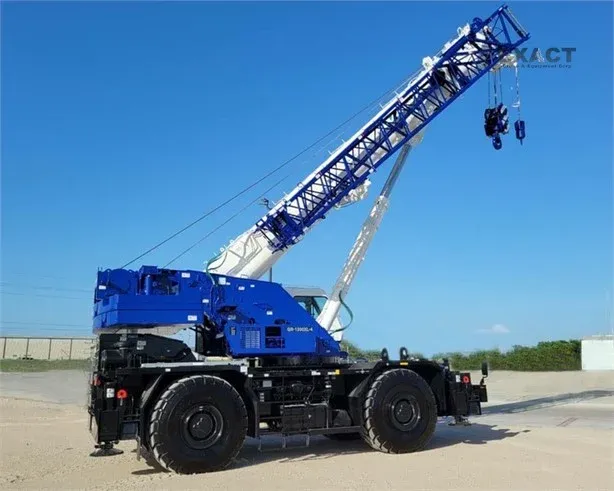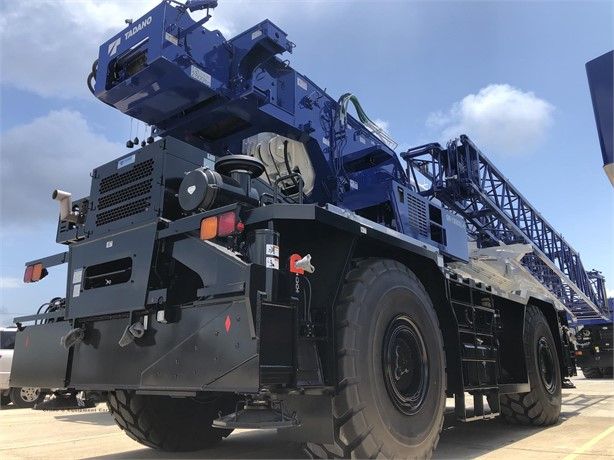 Publication description
NEW TADANO GR-1300XL-4 ROUGH TERRAIN CRANE
Save money in operating expenses w/reduced transportation costs!
- 130 USTon Lifting Capacity
- 184' 6-Section Boom (Longest in it's class!)
- 33'-59' Quick reeving type bi-fold lattice jib w/offsets from 5º-40º
- Auxiliary lifting sheave
- 2-speed winch
- 20º Tilt Cab
- 4 Hydraulic Asymmetrical Outriggers (4 extension positions w/extension detector)
- Tadano HELLO-NET Telematics (via internet)
- 4 x 4 x 4 Drive Steer
Best in its class for Transportability
• 2 loads versus 3 loads
• Compact carrier length of 28' vs 32'
• travels w/out removing outriggers
• self-removable counterweight
Best in its class for Fuel Efficiency
• Eco mode System
• Automatic pump disconnect
• 280HP Cummins B6.7 Diesel Engine
Best in its class GVW & ground bearing pressure
• Weighs a total of 158,100lbs vs 176,175lbs
Best in its class safety features & technology
• Tadano Smart Chart working area
• AML-E LMI slow stop function
• Camera systems (w/lights)
• Tadano twin slewing system
Available & ready for work!
Contact Exact Crane with any questions or request a formal quote. Would you like more information? Ask for a video or schedule to see the crane in person!
---
Location
Solon, Ohio, United States