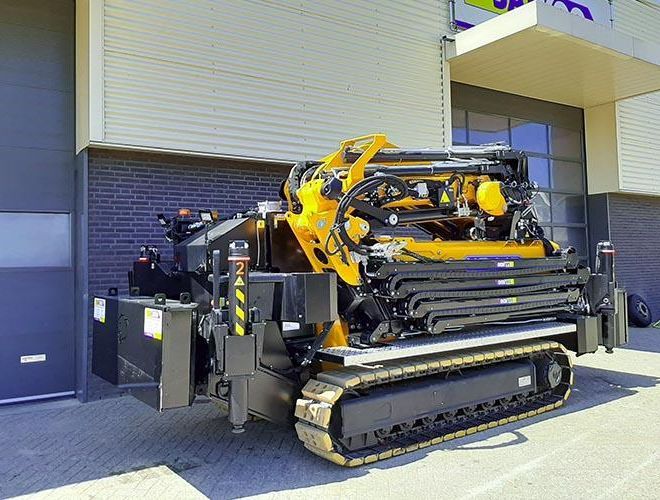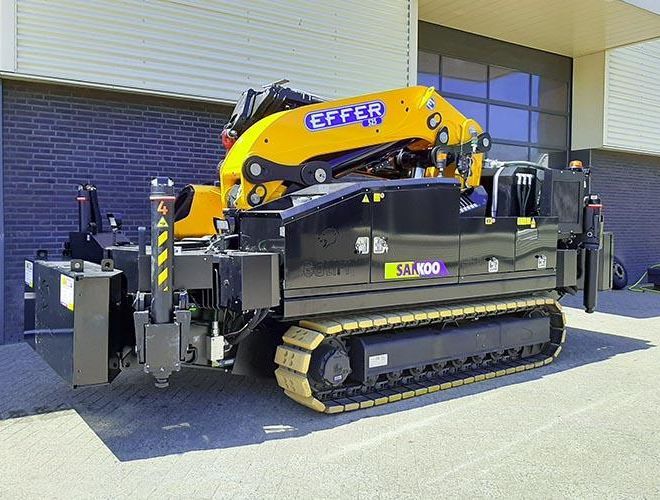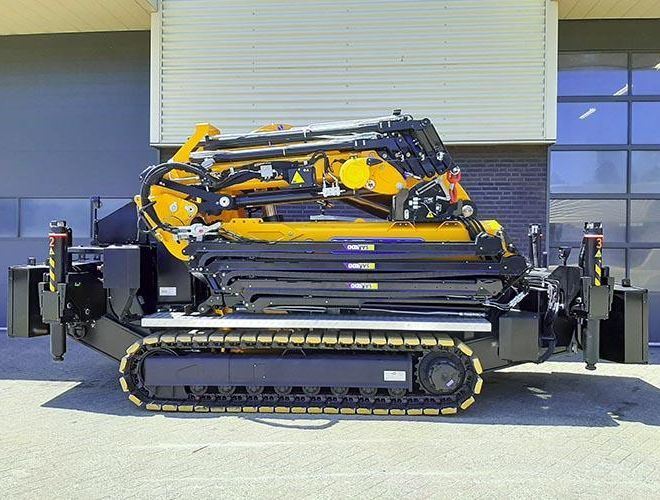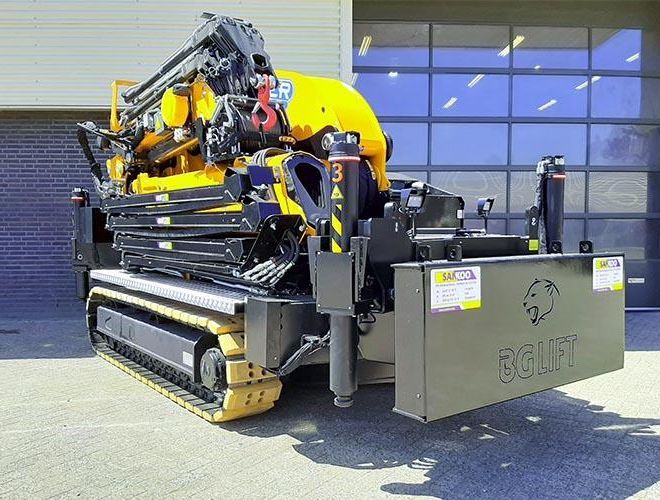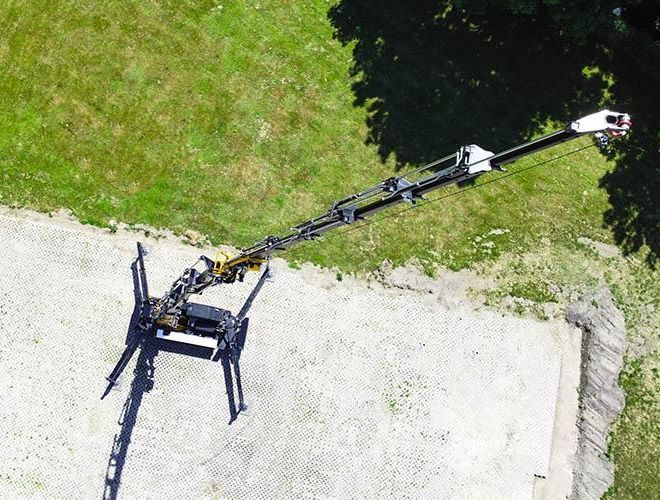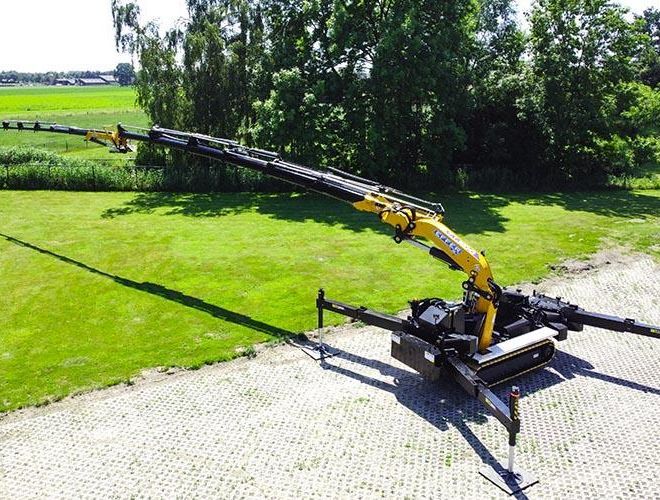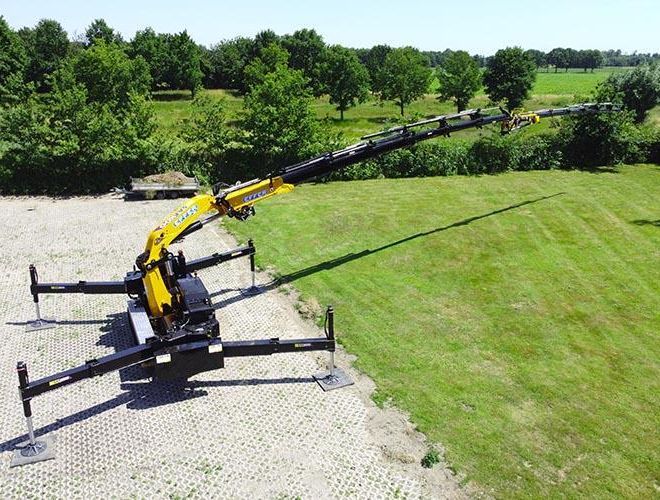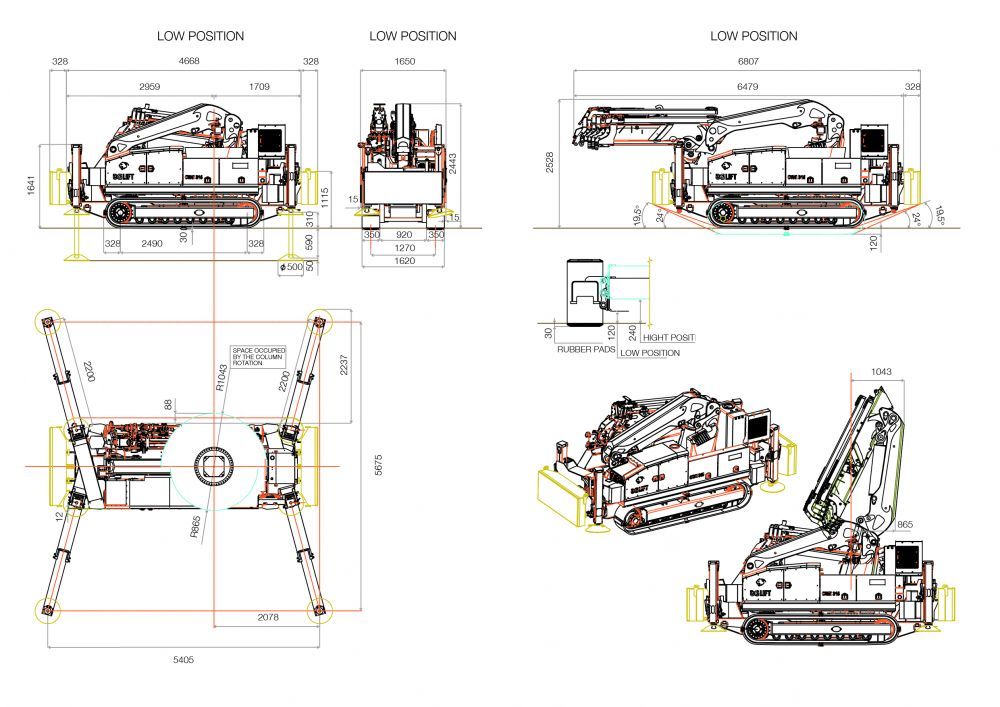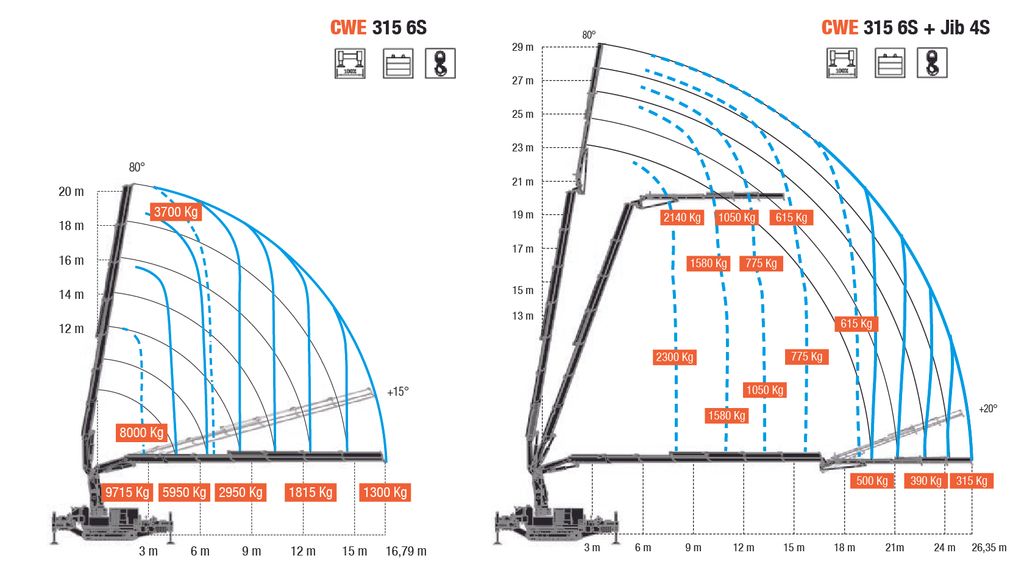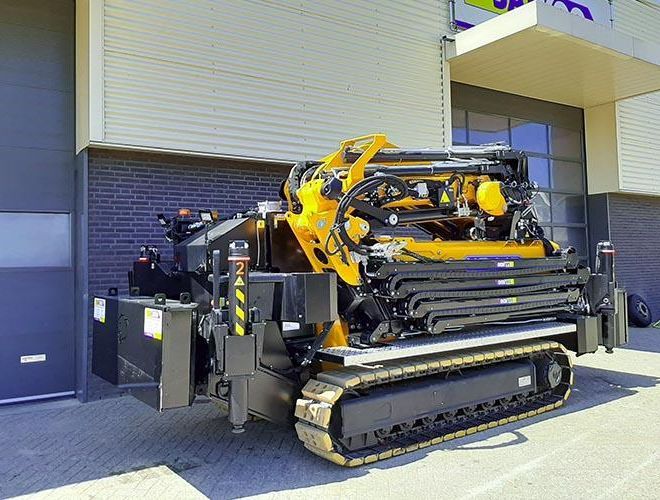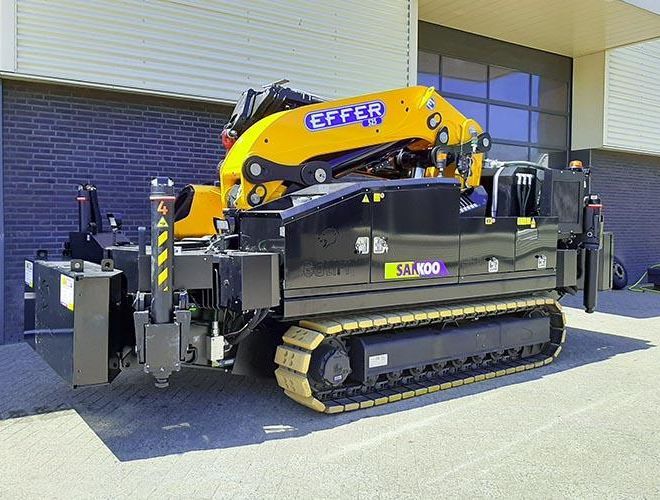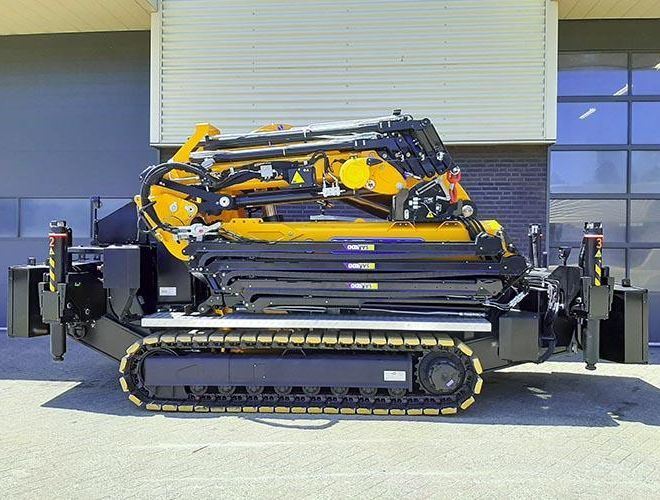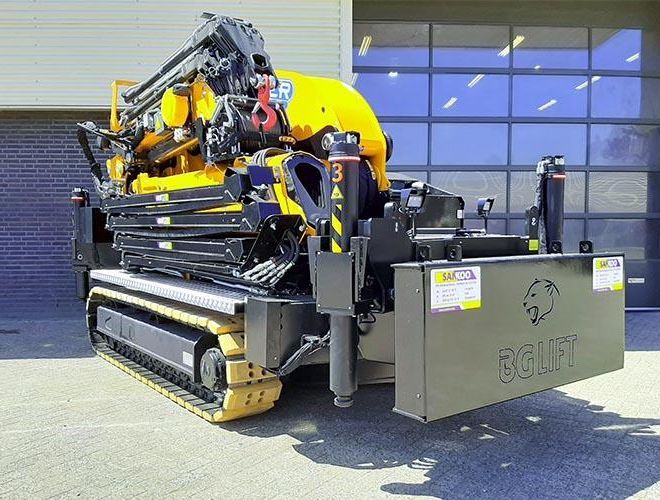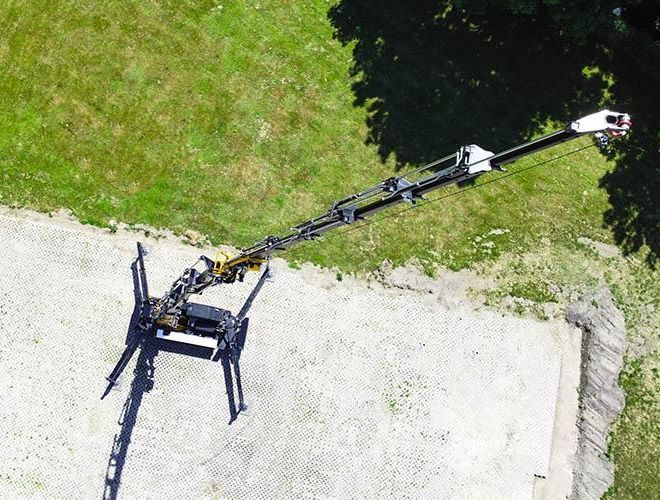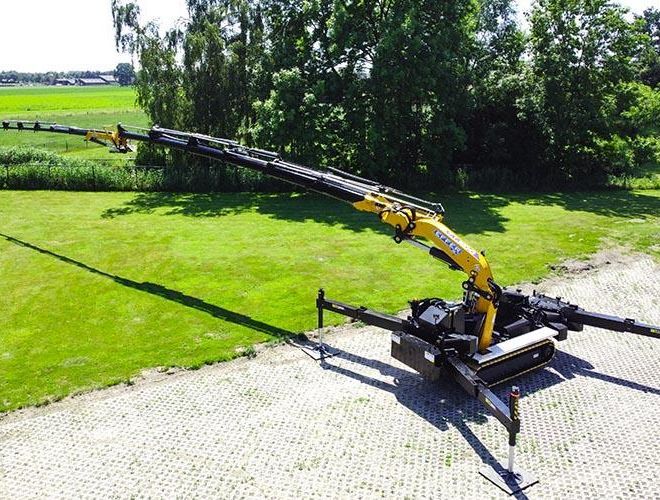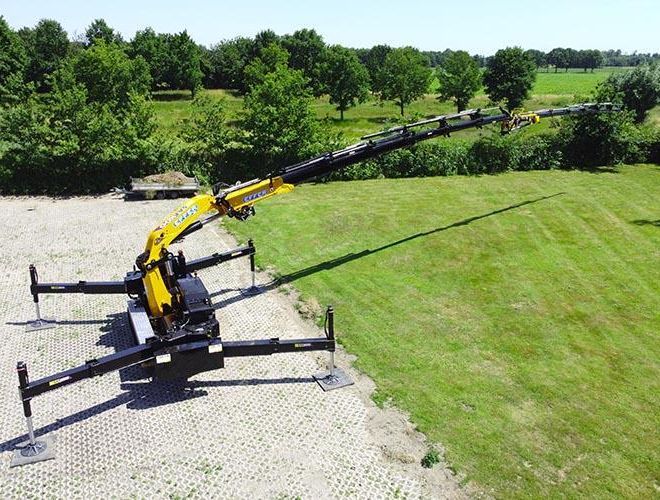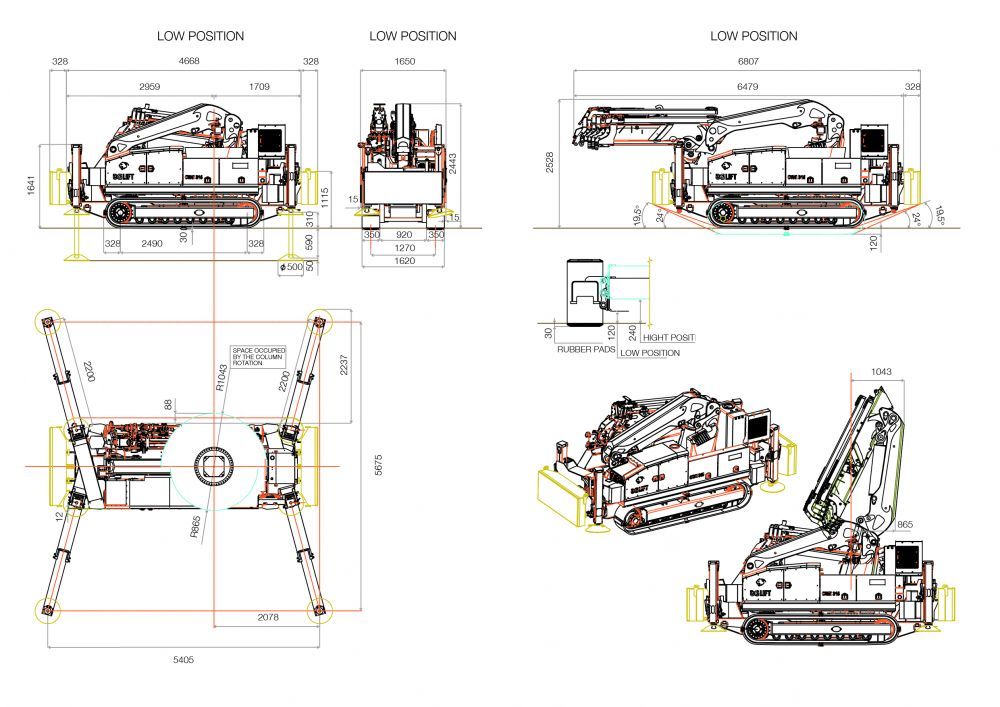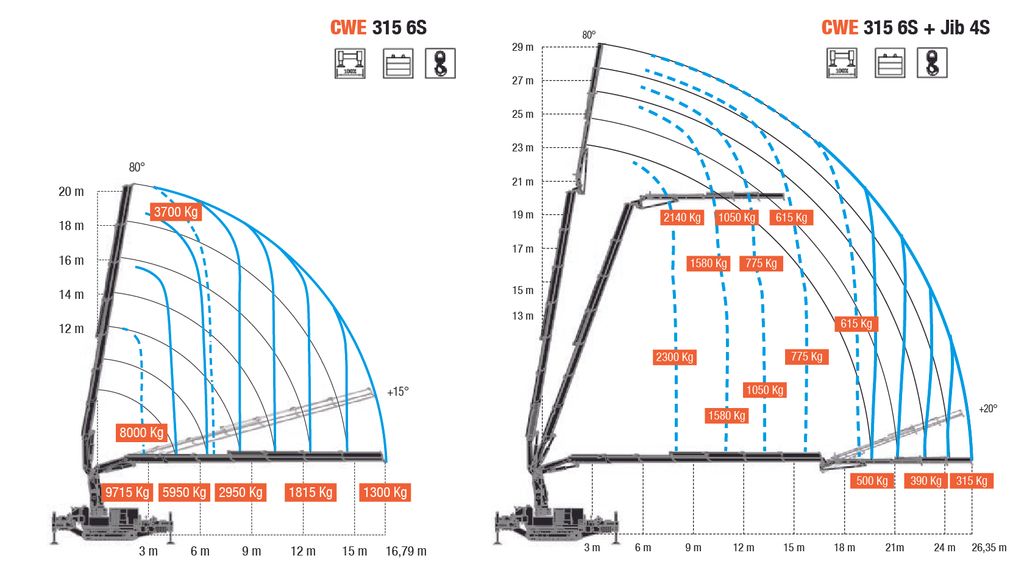 Mini cranes
BG Lift CWE525 /MINI CRANE / CRAWLER CRANE / COMPACT CRANE / SPIDER CRANE
published 8 Mar 23
335views
---
---
---
---
Publication description
The BGlift CWE 525 is an compact crane mounted on steel tracks and provided with a Kubota diesel engine. The CWE 525 has an automatic ballast recognition with automatic load capacity and stability control. The crane is completely proportional to operate. The multifunctional Scanreco remote control with display lends itself perfectly for all functions: driving, stamping and crane operation. Because the width of this crane is only 2070 mm, it reaches places where other cranes can't reach.
Technical Specifications Sankoo BGlift CWE 525
Motor : Kubota diesel engine 84 kW
Electromotor : 400 V 15 kW
Hydraulic pump : 240 bar
Transport width : 2,07 m
Transport length : 5,07 m
Transport height : 2,77 m
Transport speed : Ca. 2 km/u
Overload warning device : Electric
Max. capacity : 14.515 kg
Total weight : 15.200 kg
Max. hydraulic slewing : Oneindig
Highest lifting point : 32,5 m
Sankoo is an innovative company which mechanize the heavy handwork. A part of our business is renting, selling and maintenance of compact building machinery. Sankoo has a high quality range of mini cranes (MHK, BGlift, Jekko, Unic and Maeda), Platforms (Cela, Bibi ad Platform Basket Spider), articulated telescopic loaders (Avant, Giant, Schaffer and Fuchs) and mini loaders (Caterpillar and Kubota) and glass suction units ( Righetti, Powergrip and Muyen). Our service comes with a fair and appropriate advice.
----------------------------------------------------------------------------------------------------------------------------------
De BGlift CWE 525 is een rupskraan gemonteerd op stalen rupsbanden en voorzien van een Kubota diesel motor. De CWE 525 beschikt over automatische ballast herkenning met een automatische hijs- en stabiliteits controle. De kraan is volledig proportioneel te bedienen. De multifunctionele Scanreco afstandsbediening met lcd scherm leent zich voor alle functies: rijden, afstempelen en kraanbediening. Aangezien deze compacte kraan slechts 2070 mm breed is, kan zij op plaatsen komen waar andere kranen niet bijkomen.
Technische specificaties Sankoo BGlift CWE 525
Motor : Kubota Dieselmotor 84 kW
Elektromotor : 400 V 15 kW
Dubbelpomp : 240 bar
Transportbreedte : 2,07 m
Transportlengte : 5,07 m
Transporthoogte : 2,77 m
Transportsnelheid : Ca. 2 km/u
Lastmomentbeveiliging : Elektrisch
Max. capaciteit : 14.515 kg
Eigen gewicht : 15.200 kg
Max. hydraulisch zwenkbereik : Oneindig
Hoogste hijspunt : 32,5 m
Sankoo Machineverkoop, Verhuur en Service is een innovatief bedrijf dat haar hart heeft verpand aan de mechanisering van zwaar handwerk. De kerntaken bestaan uit het verkopen, verhuren en onderhouden van een kwalitatief hoogstaand aanbod van compacte bouwmachines. Het aanbod bestaat o.a. uit minihijskranen (MHK en BGlift), hoogwerkers (Cela, Bibi en Platform Basket), knikladers (Avant, Fuchs, Giant en Schaffer), minigravers (Caterpillar en Kubota), schrankladers (Skidster en Sherpa) en glaszuigers (Righetti, Powergrip , Viavac en Muyen). Daarnaast beschikt Sankoo over een aanbod van kunststof stempelplaten, aluminium oprijplanken/verlaadrails. Uiteraard wordt er bij onze service een eerlijk en passend advies geleverd.
---
Location
Loo, 3, Bergeijk, Noord-Brabant, Netherlands