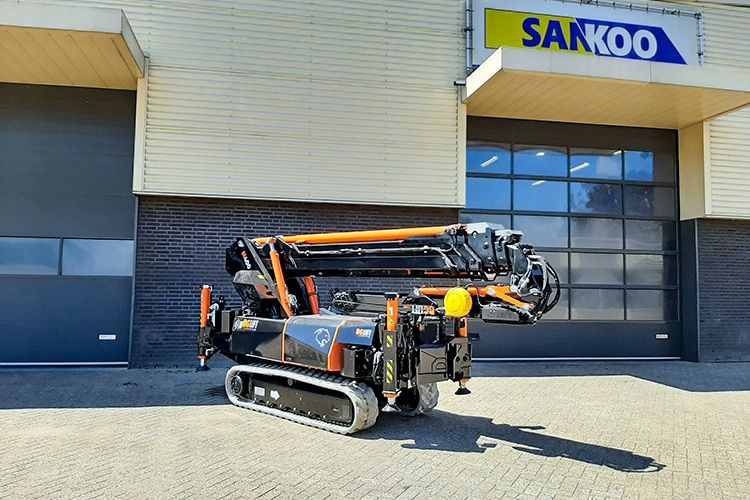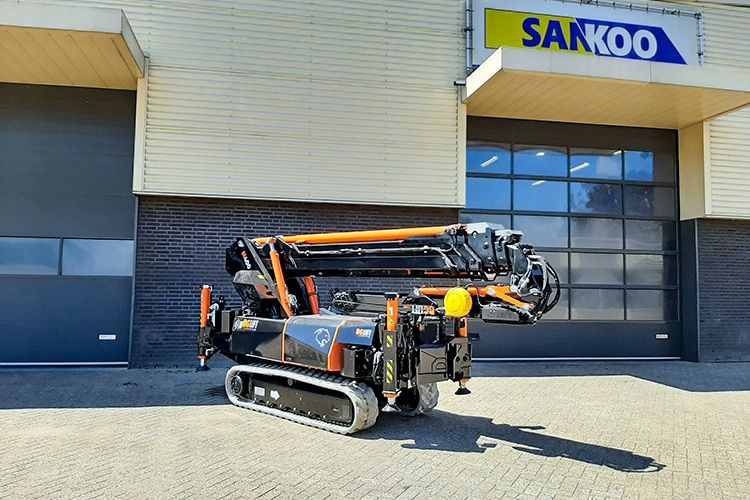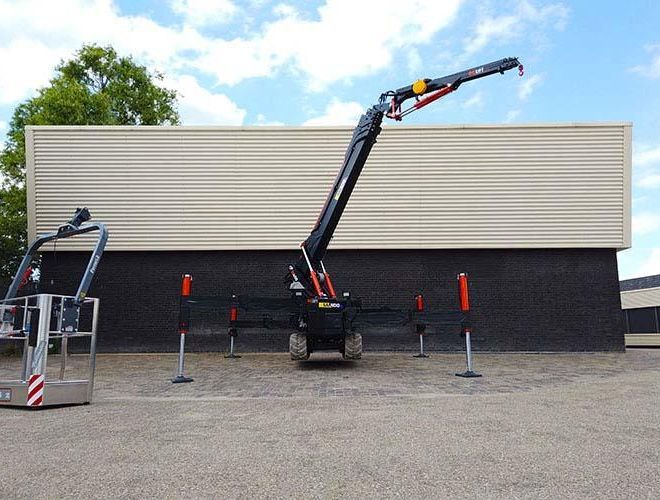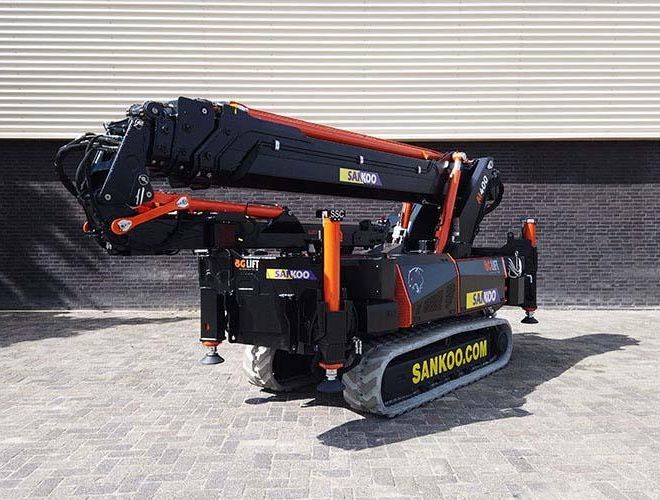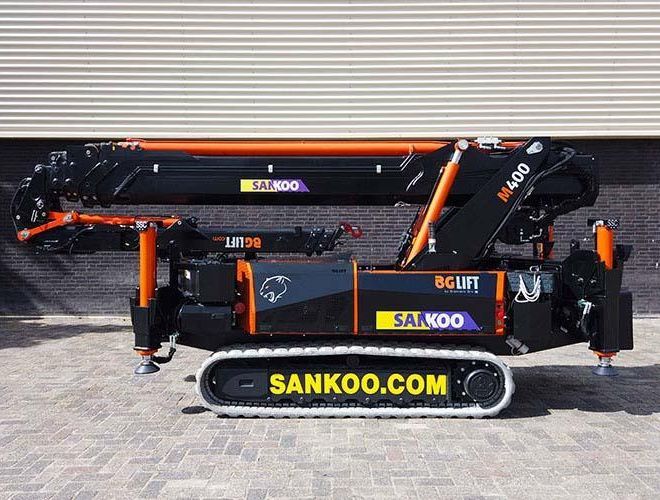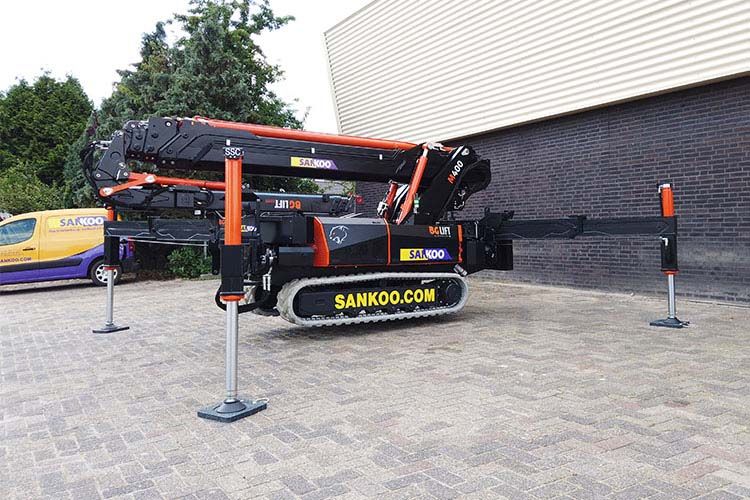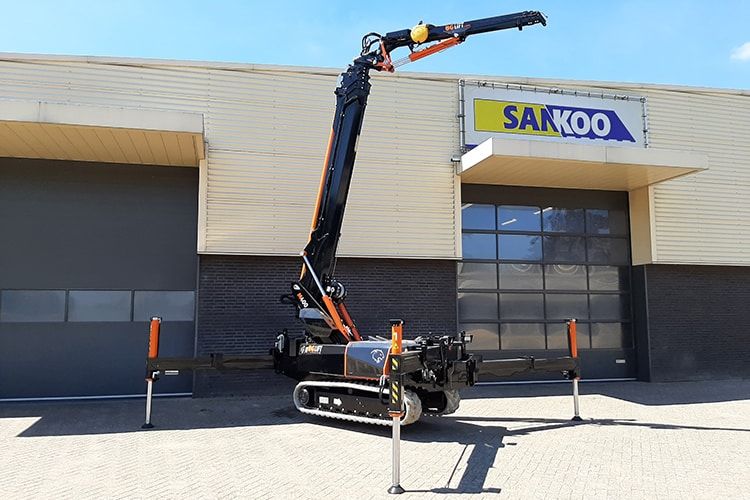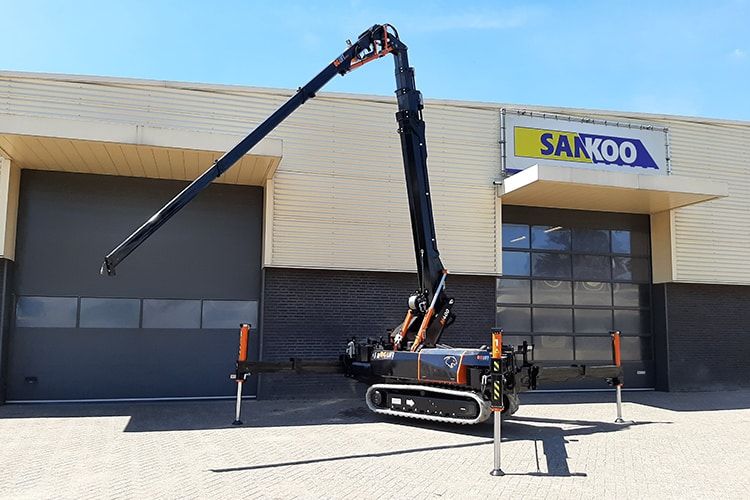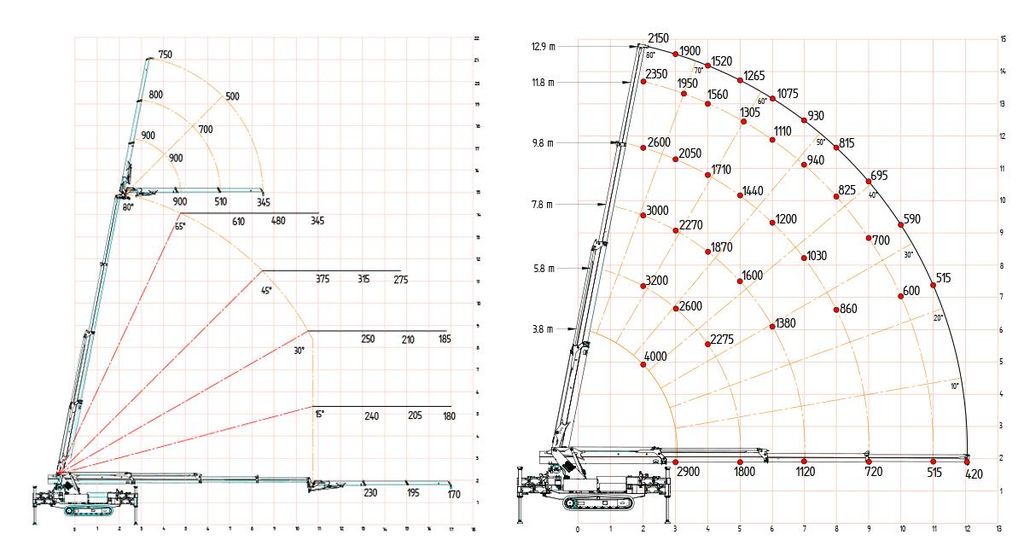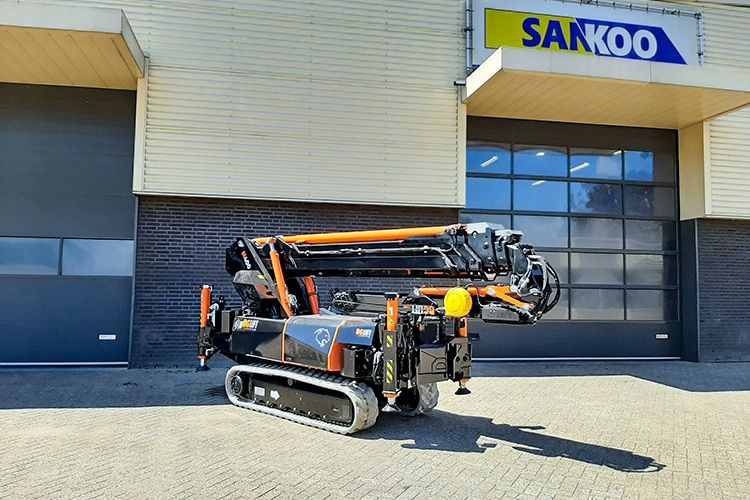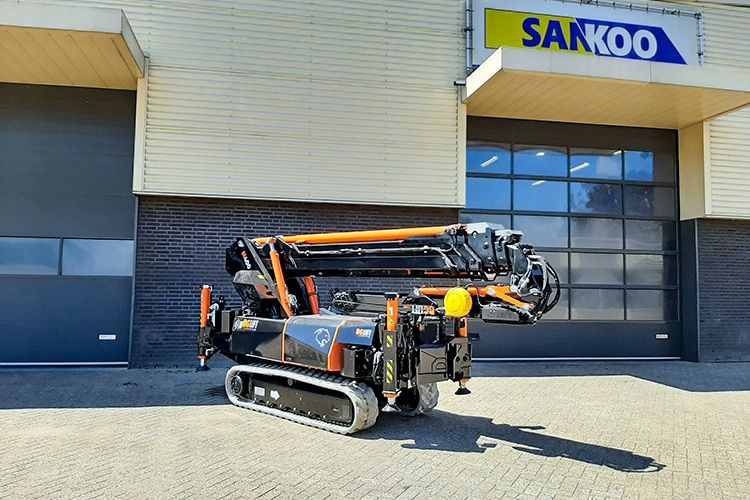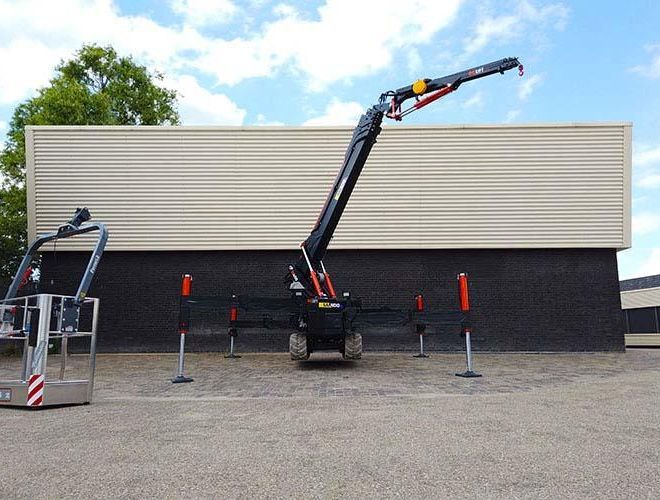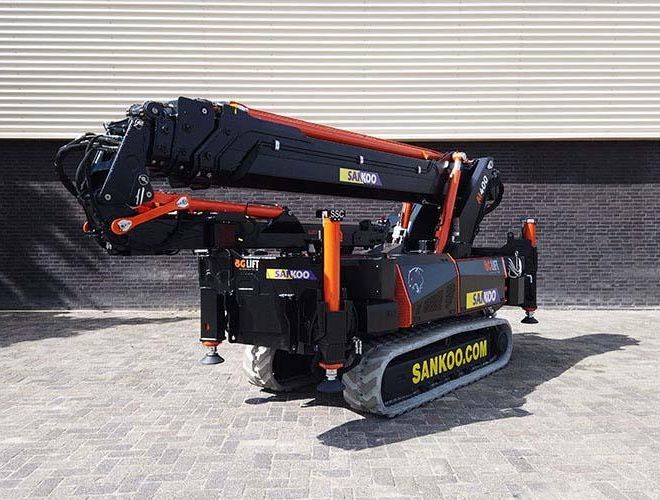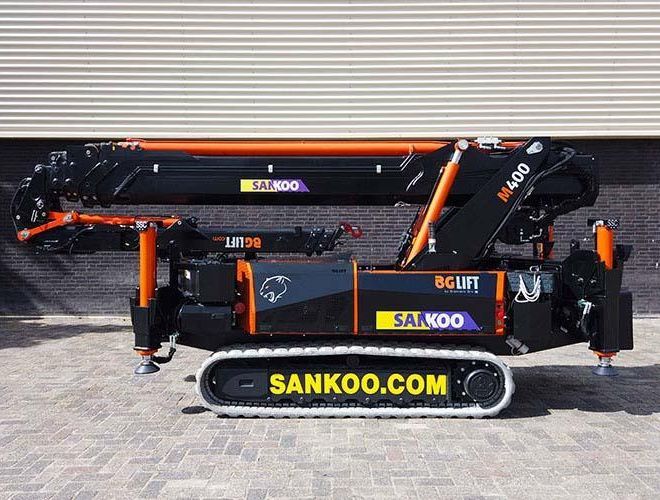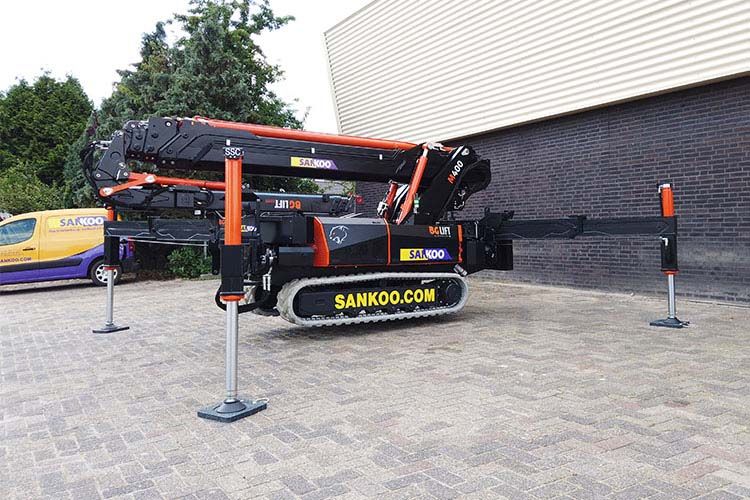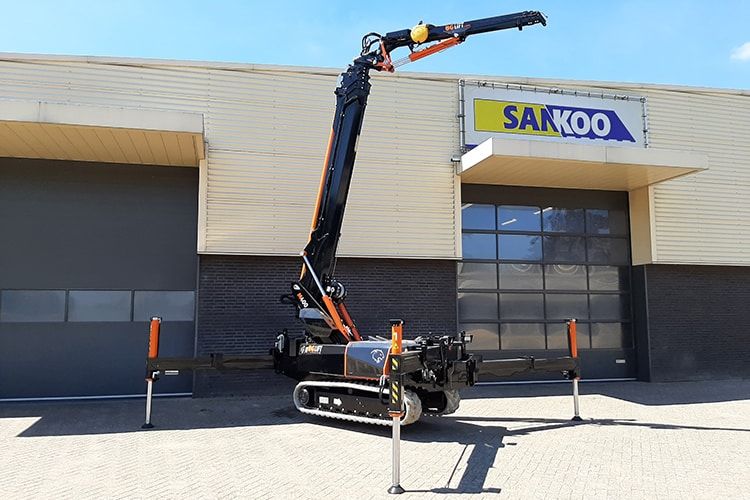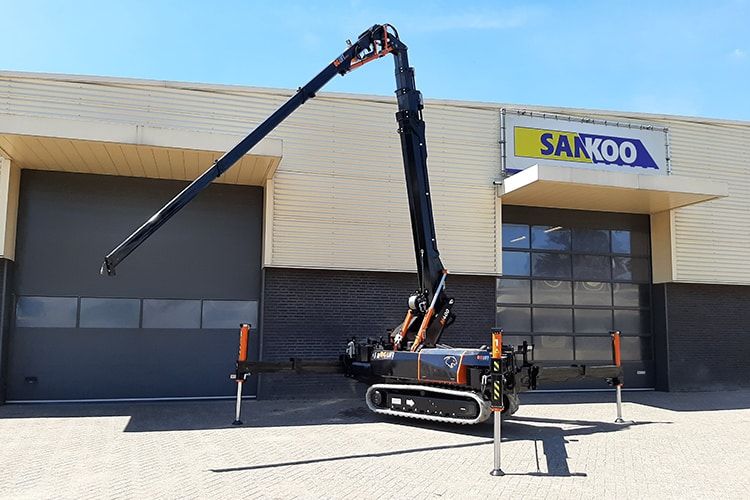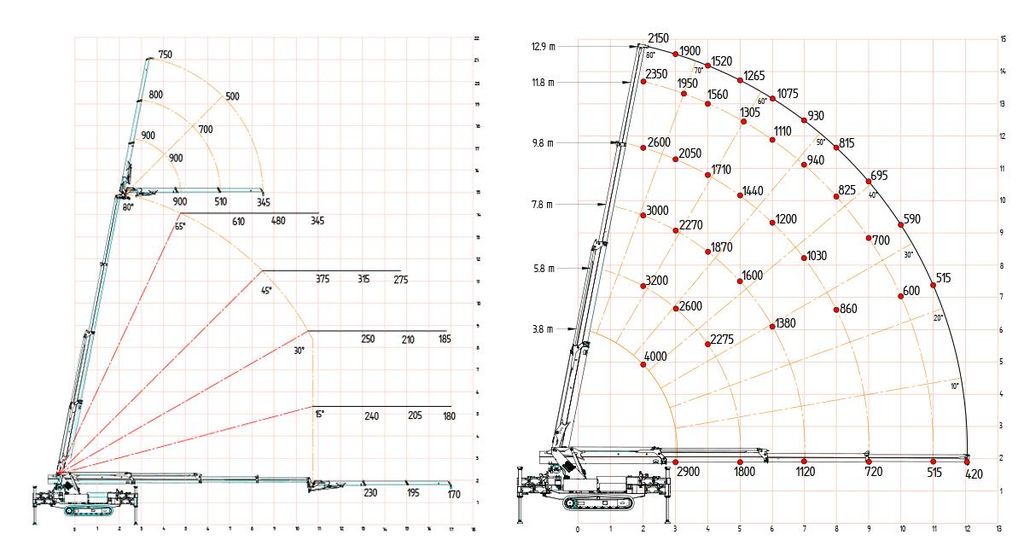 Mini cranes
BG Lift M400 BI-Energy /Mini Crane /Crawler Crane / Compact Crane /Spider Crane
published 8 Mar 23
300views
---
---
---
---
Publication description
The Sankoo Bg Lift M400 is a unique Pick and Carry mini crane. A compact crane of which the power/weight ratio has never been seen before. The crossbars provide advanced stabilization. This compact crane is equipped with the most innovative technologies.
The maximum capacity of the crane is no less than 4000 kg. In addition, the Sankoo Bg Lift M400 has a maximum lifting height of 21.10m (including Jib) and a working range of 17.00m (including Jib). This compact crane is easy to transport because it is foldable to 4250 x 1280 x 1960 mm.
The Sankoo Bg Lift The M400 is equipped with advanced crossbars which guarantee the stability. Operation is done by means of a radio remote control with display, so that the crane functions can be operated with millimetre accuracy.
OPTIONAL
Hydraulic jib J150C
Hydraulic pump with 400 V inverter motor
Hydraulic winch 1000 kg
Non-marking tracks
LED lamps on main boom
4 stamp plates with holder
2-man basket
Pick & Carry version 1,600 kg.
Adapted to your company color
---------------------------------------------------------------------------------------------------------------
De Sankoo Bg Lift M400 Bi-Energy is een unieke Pick and Carry minihijskraan. Deze Minihijskraan is uitgevoerd met een dieselmotor en een lithium accu pakket. Hiermee kan buiten gewerkt worden op de diesel motor, waarna je makkelijk kunt omschakelen naar de elektrische aandrijving voor indoor werkzaamheden.
De Bg Lift M400 Bi-Energy is net als de gewone M400 uitgerust met geavanceerde dwarsbalken welke de stabiliteit waarborgen. Deze compacte kraan is uitgerust met de meest innovatie technologieën. De kraan is volledig proportioneel te bedienen. De multifunctionele Scanreco afstandsbediening met lcd scherm leent zich voor alle functies: rijden, afstempelen en kraanbediening. Aangezien deze compacte kraan slechts 1280 mm breed is, kan zij op plaatsen komen waar andere kranen niet bijkomen.
---
Location
Loo, 3, Bergeijk, Noord-Brabant, Netherlands