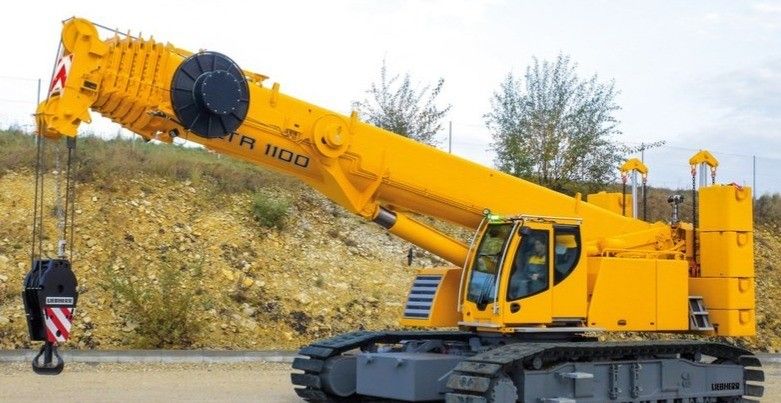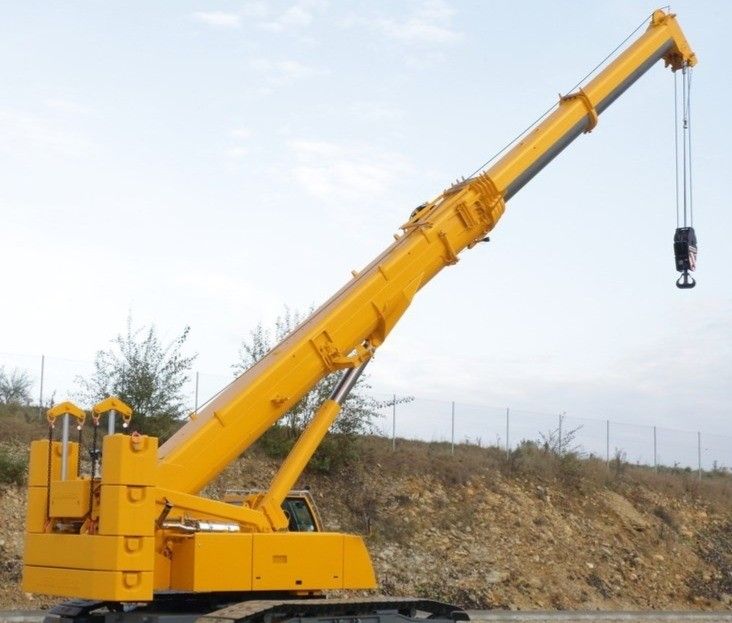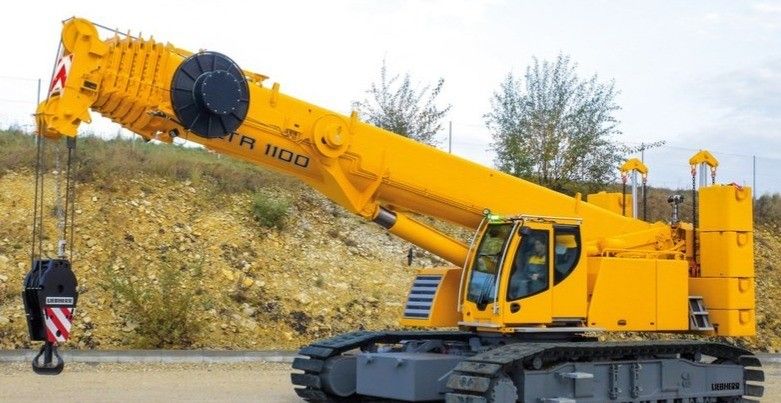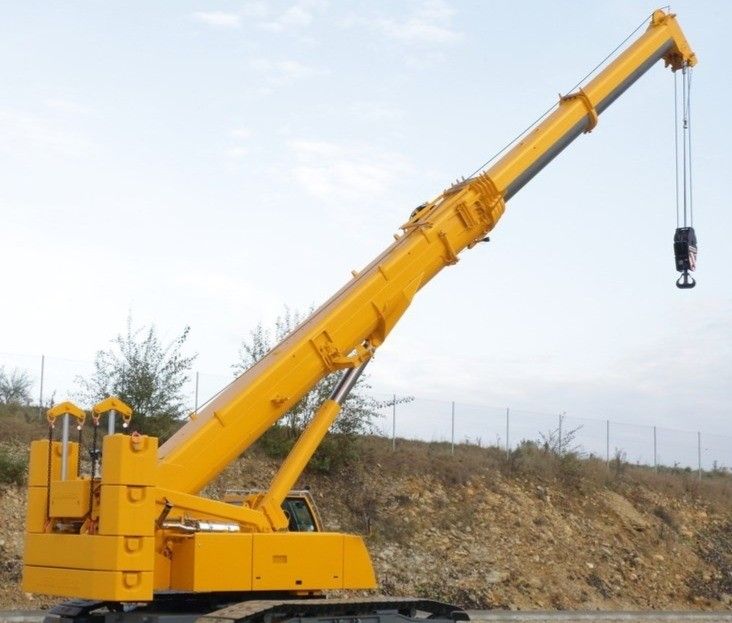 Publication description
Status
For Sale
Manufacturer
Liebherr
Model
LTR 1100
Condition
New
Year
2022
Ton (USt)
110.00
Main Boom Length
38.4' - 171' (11.50 - 52 m)
Jib Extension Length
9.5' - 62.4' (2.9 - 19 m)
Max. Tip Height
272' (83 m)
Max. Hook Radius
195' (60 m)
Maximum Counterweight
70,548 lbs. (32 t)
Engine
Liebherr 4-cylinder Diesel
Horse Power/kW
175
Description
2022 Liebherr LTR 1100 on order and available for Rental Purchase Option.
The LTR 1100 combines the features of our telescopic cranes with those of our crawler cranes. For example, compared to conventional lattice boom crawler cranes with similar engine power, it features a shorter set-up time, easier transport, and enormous flexibility in use. The crawler travel gear also delivers outstanding off-road capabilities and you can drive it with a load attached – even on constricted sites or at a lateral angle. The powerful boom has been taken from the telescopic crane and can be extended to any position and lengthened by jibs – to suit your requirements. The LTR 1100 also has great transport features – two standard low loaders are all that is required, and the crane erects itself at the site. That saves time and money.
Will ship the crane to any port in the United States with a 20% deposit.
Financing is available for USA customers only!!
Contacts: Manzar Shah tel: 617-419-7147, email: info@sascranes.com
---
Location
United States