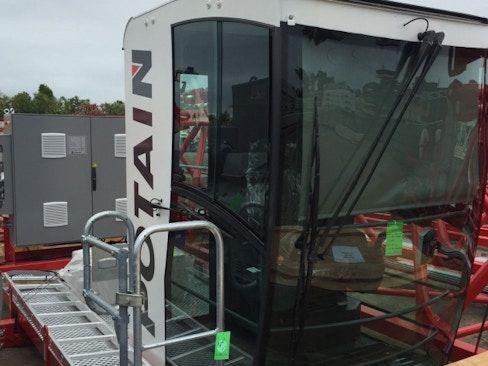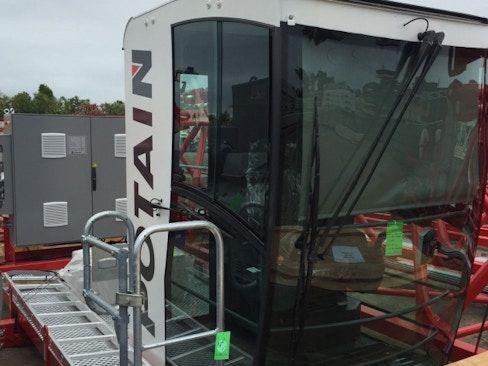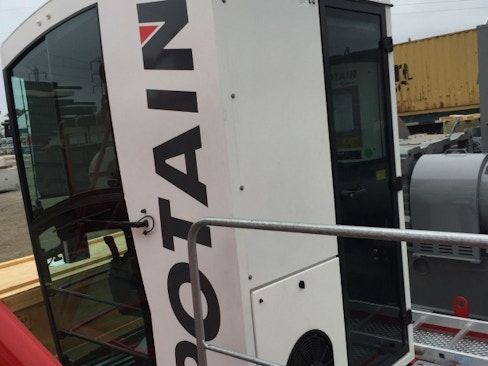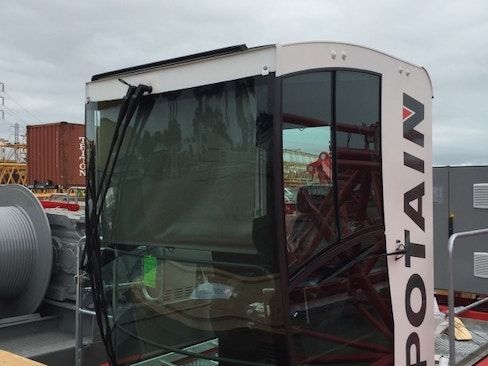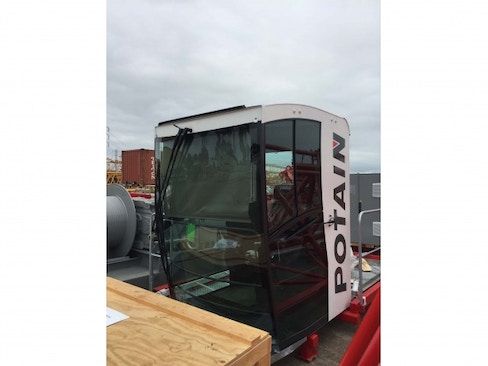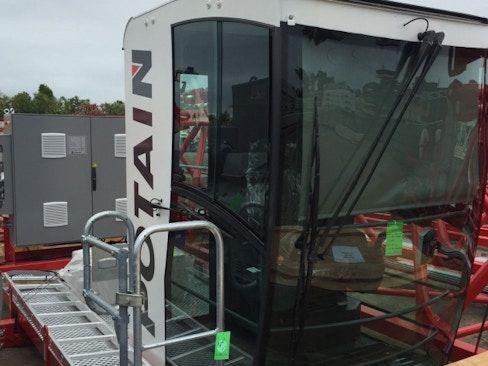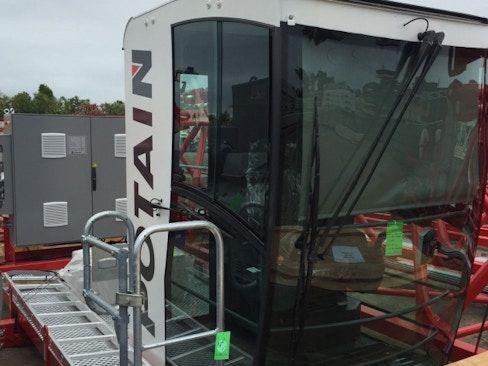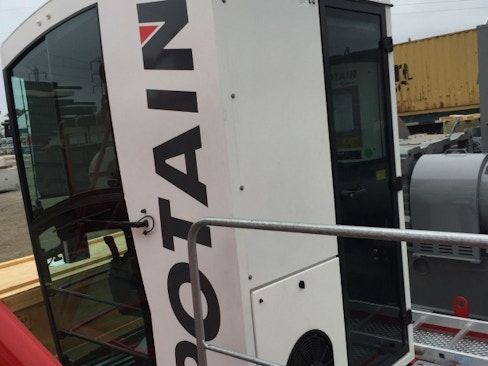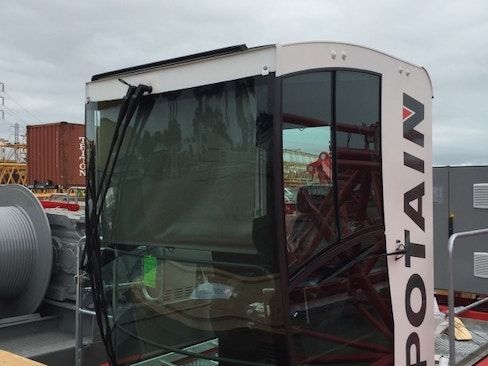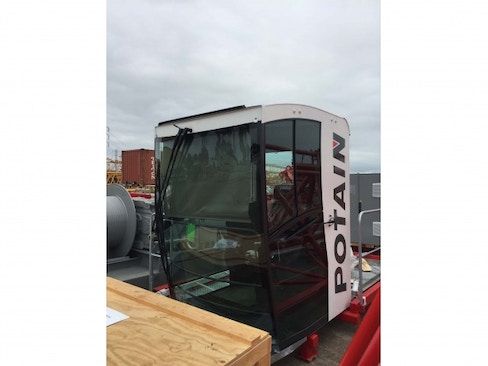 Publication description
The Potain MD 689 M40 is a top-slewing crane, perfect for large infrastructure, high rise job sites, crowded urban areas, or wide-open sites, they make it possible to hoist and distribute loads high and far. Equipped with state of the art technology that makes operating the crane intuitive and productive. This model has Power Control, which allows the operator to limit the maximum electric power that is required for operating a crane without impacting low-load and no-load working speeds.
This tower crane has a max lift capacity of 40 metric tons (44.1 U.S. tons). The main boom length reaches out to 80 m (262 ft) and max. lift height is up to 89.4 m (293.30 ft). When at max length the max. lifting capability is 6 metric tons (6.6 US tons)
The MD 689 M40 operates using a 480 V connection and uses a (1) 90 LBR: 136 kVA hoist drive system. The slewing drive on this crane is an RVF 173 Optima+ which gives it excellent maneuverability and high precision. A hoist winch (320 LVF) comes standard with the crane.
The Potain MD 689 M40 by Manitowoc is equipped with a zone/​interference control system which controls working zones and interference between cranes. This system can monitor up to 16 cranes for interference. It has a full-screen display for better viewing of the crane and its environment. The crane comes with the Ultra View cab, which is ergonomically designed for comfort easy-to-use interface allowing the operator to work seamlessly. You can track the productivity, security, and performance of your equipment virtually anywhere with CraneStar which comes standard.
EST HOURS: 5,669T
EQT #: TCHH689107
Price includes upper only
---
Location
Salt Lake City, Utah, United States