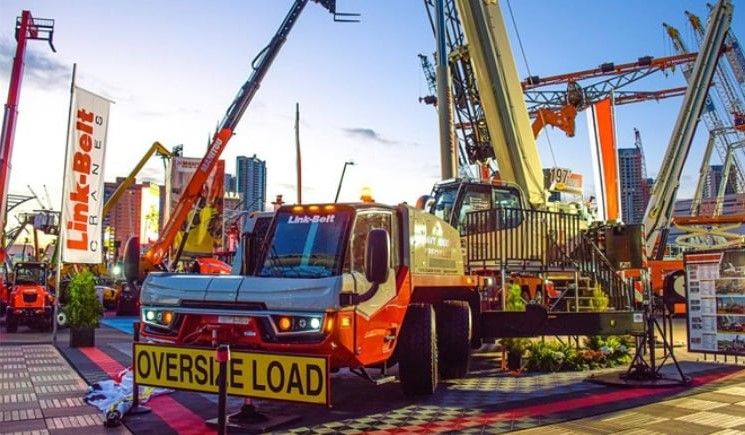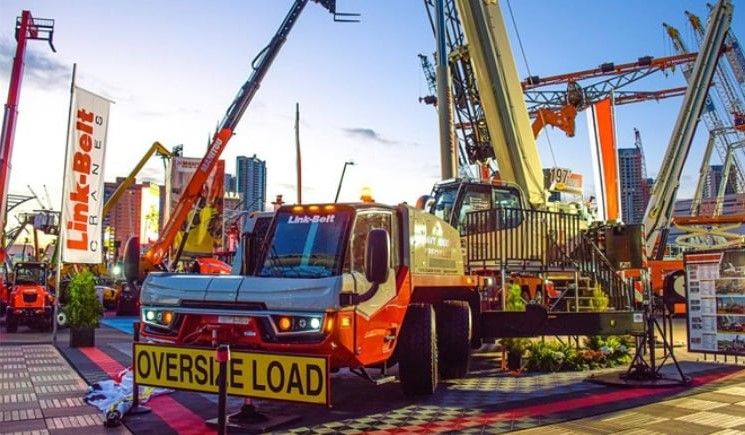 Publication description
Year: 2024
Boom: 196'
Capacity: 120.00
Jib: 58'
Condition: New
Unit #: EQ0335981
Location: Lyon Charter Township Michigan USA
MACHINE DUE IN 2nd QUARTER 2024
LINK-BELT has built upon the success of its 120 HT telescopic boom truck crane with a long, 197-foot (60-meter) boom variant called the 120 HTLB. The manufacturer says the 120-ton (110-metric ton)-capacity crane has best-in-class reach, with a maximum tip height of 263.7 ft (80.3 m).
COUNTERWEIGHT & ROADABILITY
The 120 HTLB's long boom is a 7-section unit with a pin-and-latch telescoping system. It can be extended past its full height with an optional 2- or 3-piece offset SmartFly that's 58 ft (17.6 m) in length.
The long-reach 120 HTLB uses the same carrier vehicle as its 120 HT forebear. Its power plant is a Cummins X12 single overhead cam (SOHC) engine with EPA 2021 emissions compliance and high fuel efficiency. Link-Belt says the crane has upgraded brakes, top ride quality, and the V-CALC outrigger positioning system. The crane's top speed is 62 mph (99 km/h).
The 4-axle 120 HTLB can be driven at under 94,500 pounds (42,864 kilograms) with its boom over the front, block and ball, and no counterweight. It can also come in under gross axle weight rating limits with up to 16,000 lbs (7,257 kg) of ballast, again with its boom over the front. However, adding a boom dolly allows the crane to transport up to 36,000 lbs (16,329 kg) of counterweight. At the work site, Link-Belt's Smart Stack counterweight detection system makes setup simpler.
EQUIPPED OPTIONS
-OVERSIZE LOAD SIGN - U.S. DOMESTIC
-50 State emissions compliant Cummins X12 diesel on-highway engine. EPA 2022/CARB 2022 Compliant.
-49,100LBS (22.0mt) OF COUNTERWEIGHT
-AUXILIARY WINCH
-HOIST DRUM FOLLOWER - MAIN AND AUXILIARY
-RCL EXTERNAL LIGHT BAR
-SINGLE AXIS ELECTRONIC CONTROLLERS
-AUXILIARY LIFTING SHEAVE
-35 ft TO 58 ft (10.67m -17.68m) , MANUALLY OFFSETTABLE TWO-PIECE BI-FOLD LATTICE FLY
-10 TON (9.07 METRIC TON) SWIVEL HOOK AND BALL
-60- TON (55 METRIC TON) 3 SHEAVE QUICK REEVE HOOK BLOCK
-THREE YEAR WARRANTY
---
Location
Lyon Charter Township, Michigan, United States