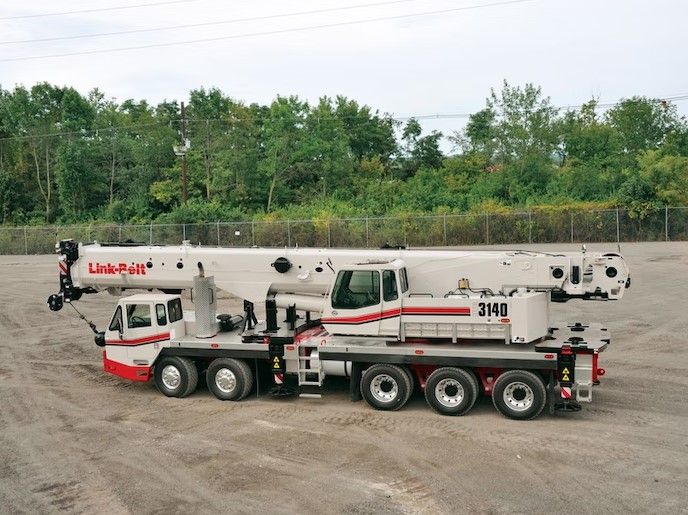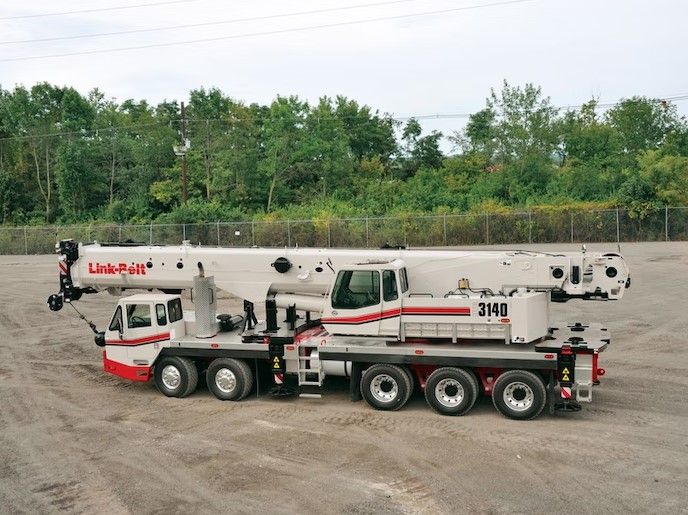 Truck cranes
Link Belt HTC-3140 LB
published 13 Feb 23
218views
---
---
---
---
Publication description
The Link-Belt HTC-3140 LB is a powerful telescoping boom crane that has a max lift capacity of 140 tons, a main boom max length of 195 ft., and a max jib length of 55 ft. It's powered by a six-cylinder Cummins QSB‑6.7 engine that generates up to 250 (186 kW) and a 60-galgallon (227 L) fuel tank. It also comes with a hydropneumatic suspension system that's lockable and provides automatic ride height leveling and level adjustment.
The Link-Belt HTC-3140 LB also comes with a fully enclosed, one-person cab that's manufactured from vanized steel. The 20-degree tiltable cab is fitted with: a dome light, a fire extinguisher, a cup holder, air conditioning, a bubble level, a defroster for the front windows, tinted and tempered windows, and a fully adjustable operator's seat that comes with a headrest, safety belt, and armrest-integrated crane controls.
For those looking to push this versatile hydraulic crane even further, there are a host of options available to do just that. These include: fly extensions, a hook block and ball, and an auxiliary lifting sheave.
CONDITION: USED
MAX CAP: 140 US TONS
BOOM: 195 FT
WINCHES: 2
EQT #: HTC140004
LOCATION: HOUSTON, TX
---
Location
Houston, Texas, United States