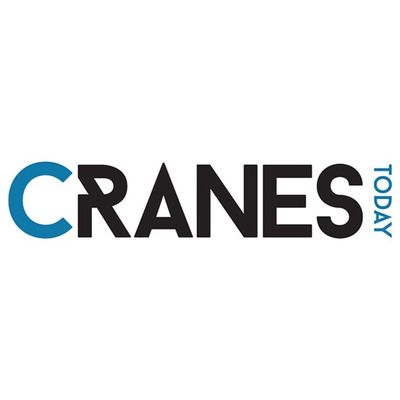 United Kingdom
---
LIEBHERR 50 TONNER FOR MARSDEN Read or download your free copy here:
https://www.cranestodaymagazine.com/news/liebherr-50-tonner-for-marsden-11340505
UK crane company expands feet with Liebherr LTM 1050-3.1. In November, Wigan, UK-headquartered crane company Marsden Crane Services took delivery of a new Liebherr LTM 1050-3.1 mobile crane. The three-axle compact taxi crane has a four-section 38-metre main boom, topped by a nine to 16 metre double swingaway extension fly jib, which takes the crane's lifting height to 54 metres, while also offering up to 44 metres lifting radius. The crane has been supplied with Liebherr's Remote Control for all superstructure functions. The LTM 1050-3.1 can carry all of its 9 tonnes of counterweight in the UK. Managing director, Lee Marsden commented: "As part of our planned expansion, we are pleased to be receiving yet another new Liebherr all terrain crane into our fleet. The LTM 1050-3.1 is a quality machine and we now look forward to further crane and machinery additions over the next 18 months." Marsden Crane Services was founded in 2015 by brothers Brendan, Dale and Lee Marsden.
#Liebherr
#LTM1050-3.1
#MarsdenCrane
#CranesTodayMagazine
---
WOLFF HIGH-SPEED POSITIONING ASSISTANCE SYSTEM NOW AVAILABLE Read or download your free copy here:
https://www.cranestodaymagazine.com/news/wolff-high-speed-positioning-assistance-system-now-available-11325149/
Increased control, safety, speed and efficiency are some of the benefits available, Wolffkran claims, for new and retrofitted cranes. Cham, Zug-headquartered crane manufacturer Wolffkran has now made its High-Speed-Positioning-System (HiSPS), which was first seen at Bauma 2022, available for order, together with Wolffkran's latest addition: the WOLFF 6523 Clear tower crane. According to Wolffkran, the HiSPS enables loads on the crane hook to be moved virtually sway-free and positioned with millimetre precision. Wolffkran says that from the start of 2024 newly manufactured Wolff trolley jib models will be equipped with the option of HiSPS and existing Wolff cranes can also be retro-fitted. The connectible HiSPS assistance system operates using two battery-powered sensors on the trolley and hook block of the crane hook. Connected to a control unit in the switch cabinet, it detects the rope's movements and automatically adjusts the motion and speed of the slewing gear and trolley to it. "Ultimately, the crane operator controls more than the crane – they control the load with assistance from the system," explains Viktor Mosolf, Head of the Digitalization Department at Wolffkran. By activating the HiSPS, the load that was already swinging as a result of the crane movement is stopped within seconds. This can also be used to eliminate heavy wind effects. Since the trolley always assumes its position automatically via the hook block when HiSPS is activated, it prevents the load from being pulled diagonally. The trolley automatically moves as well or is always positioned precisely over the load when the hook is manually pulled or when the load is manually pushed by hand on the ground. "HiSPS significantly reduces the risk of accidents and damage due to swinging loads or hooks," summarises Viktor Mosolf. "Furthermore, the anti-collision system is optimised since not only the crane but also the load in the working range limitation is automatically stopped." According to Wolffkran the HiSPS not only enhances safety at the construction site it also allows users to work more efficiently as the crane can be operated more easily and intuitively from the ground than before via remote control. Previously, the crane operator had to move the load slowly to prevent a strong pendulum motion, says Wolffkran. With the system connected, however, users can move the crane significantly faster. Moreover, the HiSPS allows hook positions to be saved and automatically moved to them. As a result, the load can be positioned precisely even with a limited view. Besides construction site cranes, the ability to automatically travel to saved positions also makes HiSPS attractive for ground-controlled Wolff cranes without crane cabins at storage areas, in mines, and in industry, Wolffkran adds. "However, HiSPS is more than just a digital assistance system and the building block for the autonomous driving crane," says Dr. Mohamed Abouelezz, Head of Product Management and Business Development at Wolffkran. "The crane movement and position data that the HiSPS generates can be integrated into the modern digital construction site organization using building information modelling (BIM). With HiSPS, our cranes are ready for the progressive digitalisation of the building industry." Wolffkran says it is also looking to make the high-speed positioning available for its luffing jib cranes, too.
#Wolffkran
#TowerCranes
#CranesTodayMagazine
---
NEW 150 TONNE TELECRAWLER FROM LIEBHERR Read or download your free copy here:
https://www.cranestodaymagazine.com/news/new-150-tonne-telecrawler-from-liebherr-11324915/
Transportability, increased crane control and pick & carry characteristics make the new LTR 1150 particularly suitable for construction and wind work, claims Liebherr. Liebherr has expanded its range of telescopic crawler cranes with a new 150-tonne machine. The LTR 1150 is positioned between the LTR 1100 and the LTR 1220. Although the new crane offers around 50 per cent more lifting capacity than the LTR 1100, Liebherr says it can be transported just as easily and economically as its 100-tonne sibling – complete with crawler carriers on low loaders with a total weight of 60 tonnes and a transport width of 3.5 metres, or optionally without crawler carriers at a total weight of just 38 tonnes and a width of only 3.0 metres. The LTR 1150 is the first telescopic crawler crane to be equipped with the Liebherr's VarioBase system, which enables the crane control to determine the optimum load capacity depending on the track width and angle of rotation. With the launch of the LTR 1150, Liebherr says it is responding to the requirements of crane operators faced with lifting jobs that are beyond the LTR 1100, but for which the LTR 1220 is overkill. To transport the crane without the crawler carriers, which gives a total transport weight of 38 tonnes, a jack-up erection support consisting of four swivelling cylinders is required. This support the crane on the ground while the tracks are removed and the low-loader positions itself under the crane. This method is tried and tested with Liebherr's 100-tonne LTR 1100. The LTR 1150 also has a new automatic support system to assist the operator. Liebherr says this was developed to allow faster and easier (dis)assembly of the crawler carriers. The two crawler carriers, each weighing 11 tonnes, can be transported together on a standard semi-trailer with an economical width of 2.55 metres. The integrated access steps are folded in during transport. In terms of ballast distribution, with only four lifts, the entire counterweight can be ballasted on the crane: two lifts for the two 11-tonne central ballasts and two for the maximum slewing platform ballast of 41 tonnes. As with the Liebherr LTM cranes, this is attached to the slewing platform using a hydraulic ballasting device. Liebherr-AutoBallast is designed to support the crane driver during this process. The support for the slewing platform ballast is integrated in the central ballast. The LTR 1150 is the first telescopic crawler crane to be equipped with Liebherr's VarioBase variable supporting base system which determines the optimum load capacity in real time depending on the fixed track width and the variable rotation angle. The company says that not only does it provide greater safety for telescopic mobile cranes, but also allows significantly higher load capacities, especially for lifts directly over the supports. With the VarioBase system Liebherr says the greatest advantages in terms of load capacity are achieved when performing lifts over the corners of the tracks, especially with reduced track widths. The maximum track width of 5.8 metres, a reduced width of 5.0 metres, and a narrow 3.5-metre track width are available. As with the other Liebherr LTR cranes, the LTR 1150 is also equipped with load charts for slopes up to a maximum of 4° – in gradations of 0.3°, 0.7°, 1.5°, 2.5° and 4°. For the first time for its telescopic crawler cranes, Liebherr has also calculated "WindSpeed Load Charts" for the new LTR 1150, which make it possible to work safely and flexibly even at higher permissible wind speeds of up to 15.6 m/s – even with the full load capacity in many boom positions. Liebherr believes the crane will particularly appeal to users working in the wind farm erection and construction industries thanks to its performance and pick & carry characteristics. It is capable of assembling crawler cranes up to the 1,000-tonne class and can move components weighing over 60 tonnes. Liebherr says the crane's short, powerful erection jib and additional hoist gear mean the LTR 1150 can move loads of up to 34.6 tonnes into position. The range of working equipment for the 52-metre telescopic boom also includes a hydraulically adjustable double folding jib and telescopic boom extensions that allow hoisting heights of up to 83 metres to be achieved.
#Liebherr
#LTR1150
#CranesTodayMagazine
---
GIL & FILS LEVAGE DELIVERS FRAGILE LOAD USING PALFINGER CRANE Read or download your free copy here:
https://www.cranestodaymagazine.com/news/gil-fils-levage-delivers-fragile-load-using-palfinger-crane-11308232
Heavy-duty Palfinger crane delivers glass panels in delicate operation. French lifting and transport company Gil & Fils Levage used the latest addition to its fleet, a Palfinger PK 165.002 TEC 7 mounted on a Scania 8x4 double drive, to deliver preassembled glass panels to a cinema in Rumilly, east of Lyon, France. The crane assembled glass panels using a total outreach of 32 metres. The glass was carefully manoeuvred through a corridor with a false ceiling below where it needed to be installed. "All the sensors in the TEC series offer safety and ease of use," said crane operator Loïc Sonnerat, who runs the business with his father Gilles. "The radio control gave me all the onboard information I need in terms of total reach, distance extended, angles of the first and second booms, and weight. Stabilising the machine is also easier and the HPSC-Plus Load System adjusts the capacity to the truck load." The crane has up to nine hydraulic extensions. A fly jib, and two additional manual extensions can be added providing a total reach of up to 42 metres. It has a maximum lifting capacity of 32 tonnes. To complement the crane, the Scania was modified for weight optimisation and equipped with front stabilisers for 360-degree operations. "With this new heavy-duty crane we want to strengthen our offering to our customers who have an increasing need for outreach and performance," added Sonnerat. "As job sites become more difficult to access and the weight of materials increases, the truck often needs to be positioned further away. This should also allow us to develop new applications. It allows us to work easily in situations where our other equipment would have reached its limits."
#PalfingerCrane
#PK165.002
#CranesTodayMagazine
---
SAFETY FIRST AT LONDON TOWER CRANE JOBSITE Read or download your free copy here:
https://www.cranestodaymagazine.com/news/safety-first-at-london-tower-crane-jobsite-11301081/
LTC use seven Saez tower cranes equipped with AMCS zoning and anticollision systems. UK crane provider London Tower Crane Hire & Sales (LTC) is using seven Saez tower cranes equipped with DCS 61-S zoning and anticollision systems from French company AMCS Technologies. The cranes are working at the Plumstead High Street rehabilitation housing project in south London, UK. According to Gary Leader, health and safety advisor at LTC, "The DCS 61-S system significantly benefits the jobsite with ability to set key reference points as well as a calibration check point. For instance, if required to lift to a particular loading bay on a regular basis, we can ask the system to record the coordinates, and the system will notify once the crane has been manoeuvred into position. "Things inevitably go wrong on a jobsite, and the true value of the system is observed when we encounter issues. If for example power is lost on TC3, the system recognises this, and will not allow me within the lifting radius of TC3. However, once power has been restored, the system will automatically recognise this and make TC3 live on the screen. "The DCS 61-S system is also live, so it enables troubleshooting issues to be rectified far more quickly. Rather than a technician attending the project to diagnose the fault, the system can be observed remotely in AMCS HQ. AMCS Technologies' teams are then able to diagnose the fault remotely, arrange parts and instruct a technician to attend to rectify the issue saving the jobsite precious time". According to AMCS its DCS 61-S system ensures three fundamental functions: zoning, anti-collision, and it also works as a display unit and data logger. For zoning, three-dimensional prohibited zones are defined directly on the screen, by associating geometric shapes with the areas or static obstacle concerned. For anti-collision the system operates in real time and in 3D to calculate the distances between each part of the crane as well as movement speeds. It enables action to be taken on equipped mechanisms to ensure complete immobilisation of the crane at a pre-set distance from a particular obstacle. The display unit and data logger continuously records and saves events related to "prohibited area" and "interference" function management, allowing direct viewing and/or downloading to a flash drive. An additional function enables the dynamic recording of certain information concerning system and/or crane status. "In a world of ever-increasing risks, we are proud to support partners such as London Tower Crane Hire & Sales Ltd that focusses on safety issues as a priority and pushed from the start and continue to push for growing anticollision concern and awareness in the UK. We also explore how jobsite requirements and our solutions performance complement each other to enhance productivity," Radoine Bouajaj, sales director at AMCS Technologies.
#LondonTowerCraneHire
&Sales
#SaezTowerCranes
#DCS61-S
#CranesTodayMagazine
---
NEW POTAIN SELF-ERECTOR Read or download your free copy here:
https://www.cranestodaymagazine.com/news/new-potain-self-erector-11269688
Potain launches first crane in the new Evy self-erecting range: Evy 30-23 4 t. Manitowoc's tower crane brand Potain has launched a brand-new self-erecting crane: the Evy 30-23 4 t. This new model marks the debut of the Evy range, the latest generation of Potain self-erecting cranes. The Evy 30-23 4 t is specifically engineered for home construction and residential building construction of up to three stories in height. According to Potain, the crane offers a simple setup procedure and requires less manual operation than similar cranes. It boasts an impressive 4 t maximum capacity and 1 t capacity from the tip of its substantial 30 m jib, enabling precise handling of heavy loads within an extensive radius. Variable jib positions of 10, 20, or 30 degrees deliver an impressive 35 m maximum height under hook with a 30-degree raised jib. The jib can also be hydraulically folded so that it is just 15 m long and can be shortened to 24 m if required. It also includes a three-phase power system and permanent four-fall reeving. The Evy 30-23 4 t is equipped with the CCS Crane Control System, Smart Set-up, Power Control, and Drive Control, providing operators with complete control and precision on the jobsite. Its ergonomic design improves operator comfort, as it reduces manual operation, and lessens operator fatigue. Another feature of the Evy 30-23 4 t is the inclusion of the Potain CONNECT telematic modem. This connectivity solution is designed to enable users to monitor and analyse crane utilisation, and allows for remote and local diagnostics thanks to the Access and Assist applications. When it comes to transportation, the Evy 30-23 4 t is compatible with existing axles, enabling easy transportation as a trailer at 25 km/h or as a semi-trailer at 80 km/h. "At Potain, we are driven to deliver innovative solutions that empower our customers. The Evy 30-23 4 t represents a significant milestone in our commitment to efficiency and ease of use in the construction industry," says Rémi Deporte, Product Manager for self-erecting cranes at Potain.
#Potain
#Evy30-23-4t
#Cranes
#CranesTodayMagazine
---
100 TONNE ROUGH TERRAIN FOR INDONESIAN COMPANY Read or download your free copy here:
https://www.cranestodaymagazine.com/news/100-tonne-rough-terrain-for-indonesian-company-11269587/
PT Vector Utama adds Grove GRT8100 rough-terrain crane to fleet. PT Vector Utama, one of Indonesia's leading engineering and heavy construction services and solutions providers, has purchased a Grove GRT8100 rough-terrain crane. The crane will be used for structural steel erection work and site maintenance at the Batu Hijau mine in West Sumbawa, Indonesia. The GRT8100 will be used in conjunction with the company's Grove GMK5250L-1 all-terrain crane. The GRT8100 was sold to PT Vector Utama Indonesia by Cranserco, Manitowoc's Indonesian dealer. According to Manitowoc, PT Vector Utama chose the Grove GRT8100 because it wanted a robust, 100 t capacity rough-terrain crane with good manoeuvrability and in-country parts, service, training, and technical support from a reputable partner. Matt Peeler, president director at PT Vector Utama Indonesia, said: "This is the second time we have commissioned a Grove crane, and we are very impressed with the GRT8100's ease of operation and features. We've already been using our GMK5250L-1 to do heavy lifts on the jobsite, and the GRT8100 is an excellent choice for smaller lifts and mobilising counterweights for the GMK5250L-1. The GRT8100 was the perfect fit for us in terms of capacity and all-round capabilities, and we know we can rely on it to deliver." The GRT8100 has up to 73 m of reach when the 47 m main boom is fitted with its full jib and intermediate lattice section. Power comes from a Cummins QSB6.7L engine which delivers the crane's strong line pull, powerful hoists, and lifting performance. Manitowoc says the GRT8100 provides excellent operator control and efficiency, too, with an ECO mode for operations to save fuel, and Manitowoc's Crane Control System (CCS) maximising operator productivity on the jobsite. Like all Grove GRT models, the GRT8100 is backed with a two-year standard warranty.
#PTVectorUtama
#Grove
#GRT8100
#CranesTodayMagazine
---
SANY LAUNCHES SAC600E ALL TERRAIN CRANE TO UK MARKET Read or download your free copy here:
https://www.cranestodaymagazine.com/news/sany-launches-sac600e-all-terrain-crane-to-uk-market-11241315/
Sany marks dedicated UK crane division with launch of 60-tonne, three-axle SAC6000E all terrain. Chinese construction equipment manufacturer Sany has established a direct sales channel in the UK through its new Sany Cranes UK division, located in in Chesterfield, Derbyshire, operating from the premises of existing Sany business, Putzmeister UK. The Sany Cranes UK division is headed up by Andrew Snow, who joined in April, and has been appointed Country Manager UK & Republic of Ireland. As UK manager for crane products Snow is overseeing all aspects of operations, sales, and customer support. Snow has over 20 years industry experience having joined from Tadano UK and, prior to that, he worked at Terex and Demag. The first crane available directly through Sany Cranes UK is the 60 tonne capacity SAC600E all terrain which is currently being showcased at a series of launch events around the country. The crane is a proven model already working on a number of sites across Europe. The SAC600E is powered by a MTU OM470LA Stage V engine coupled with Allison transmission driven by Kessler axle. It is fitted with a 50m main boom, with the option of 16m double folding jib, and it can travel with 13 tonnes of counterweight ¬– within UK STGO regulations. "Sany is committed to delivering high-quality cranes to our clients in the UK," said Snow. "In addition, we can now support our customers directly with spare parts and service. "We have already seen success and product acceptance in other European countries and now Sany aims to establish itself as a leading provider of cranes in the UK as well. "The UK is a core market for cranes in Europe and so establishing a dedicated direct sales channel for cranes fits with the company's aim to be a key player in the European, and global, crane market." Also available through Sany Cranes UK are two telescopic crawler cranes (60 and 80 tonne models), with two new larger models due in 2024, and a range of lattice boom crawler cranes (60, 100, 135, 260 and 400 tonne models). "These are already available for sale and we are currently offering quotes to customers," says Snow. "With regards to our all terrains, we also have 120-tonne four-axle and 250-tonne five axle models due soon." The next 'launch event' for Sany Cranes UK's SAC600E is at Anlore Plant & Haulage in Shepton Mallet, Somerset, on 31st October to 2nd November. It is an open event and booking is not required.
#SANY
#SAC600E
#AllTerrain
#Crane
#CranesTodayMagazine
---
SANY ALL TERRAINS FOR SARENS Read or download your free copy here:
https://www.cranestodaymagazine.com/news/sany-all-terrains-for-sarens-11239962
24 units to be used for oil and gas work in Middle East. Sarens has bought 24 units of Sany's 250 tonne capacity all terrain crane (sold in Europe as the SAC2500E). The cranes were delivered via Sany's official dealer in Bahrain, Giant Heavy Equipment. The all terrain cranes will be used for oil and gas projects across the Middle East. The crane has a maximum boom length of 75 metres, a maximum lifting height of 111 metres and all wheel steering.
#SANY
#AllTerrain
#SARENS
#CranesTodayMagazine
---
ATLANTIC COAST CRANES' OPEN HOUSE Read or download your free copy here:
https://www.cranestodaymagazine.com/news/atlantic-coast-cranes-open-house-11213837/
Terex TRT 40US rough terrain showcased at Atlantic Coast Cranes' open day. Ashland, Virginia, USA-based heavy lifting solutions provider Atlantic Coast Cranes held an Open House to showcase the new Terex rough terrain Crane — the TRT40US — to industry professionals. According to manufacturer Terex, the TRT 40US meets market demands for a flexible, durable off-road crane that caters for several applications, including ports, construction, infrastructure, mining, energy, yard logistics and general lifting. With a maximum capacity of 40 US t and a 99 ft hydraulic four section boom, the TRT 40US also has the TEOS Terex Operating System on a 10-inch touch screen display that has a user-friendly interface to increase customer's operating efficiency. Manoeuvrability is a key feature thanks to a width of 8.3ft and four steering options. The TRT 40US is equipped with a Cummins QSB4.5 Tier 4 Final/Stage V 4-cylinder engine, bringing high power and optimised consumption, aided by the Eco Mode function. Terex T-Link telematics come as standard on the TRT 40US, providing customers with real time information on the performance of their crane and allowing for geo-localization and remote diagnostics. The Open House event included presentations, live demonstrations, and opportunity for hands-on experience with the TRT40US crane. Attendees interacted with Atlantic Coast Crane's team of experts, who were on hand to answer questions and provide insights into the capabilities of the crane. "We were thrilled to invite our valued customers and industry professionals to our Open House event," said Waldo C. Jones, Jr., President/Owner at Atlantic Coast Cranes. "Crane operators liked the user friendly TEOS system and the telematics, as well as the ability to input three different operator settings to individualize the controls and comfort. Feedback from customers was that they liked the compact footprint that enables it to get into very tight places the other machines can't get to." Josh Lawrence, Regional Sales Manager – Terex Rough Terrain Cranes continues, "The Open House at Atlantic Coast Cranes was an excellent opportunity to share the capabilities of the TRT40US to the US market and connect with the industry, showcase our expertise, and demonstrate our commitment to innovation. Responses from participants—mainly crane operators— said that the TRT 40US is a good quality machine with excellent options and diagnostics available. The comfort of the cab generated a lot of positive feedback, as well as how easily accessible the components are to get to. Attendees also liked the four different steering options." Atlantic Coast Cranes is a leading provider of heavy lifting solutions in the Atlantic Coast region. With a commitment to innovation, safety, and environmental responsibility, Atlantic Coast Crane has earned a reputation for excellence in the industry.
#AtlanticCoastCranes
#Terex
#TRT40US
#CranesTodayMagazine
---