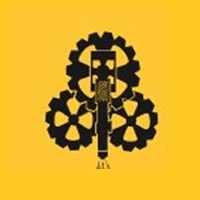 ---
Sobre nosotros
Van Heekstraat, 39, Schiedam, Zuid-Holland, Netherlands
+31 (0)10 415 25 44
+31 (0)6 82 58 39 37
p.krabbendam@avezaat.com
New arrivals alert at Avezaat Cranes! Check our Used Boom Sections page on www.avezaat.com to discover the latest additions to our stock of new and used crawler crane boom sections and others. Whether you're upgrading your equipment or need a replacement, our checked and certified new arrivals are ready. 🔗 Click the link
https://bit.ly/3MM3qVu
#AvezaatCranes
#NewArrivals
#UsedBoom
#CraneEquipment
#UpgradeYourCrane
---
At Avezaat Cranes, we're proud to offer newly manufactured lattice booms, jibs, and telescopic booms for with all makes and types of crawler cranes and telescopic cranes. Due to more than 80 years of experience in the crane industry and our modern facilities in Holland and Dubai, we manufacture high quality products within short delivery times. Our large stock of high-tension tube and plate materials ensure short delivery times, getting your crane back in action quick and save. Whether it's for a planned new manufacture project or an emergency repair on site worldwide, count on Avezaat Cranes for timely and high-quality solutions. 🔗
https://bit.ly/3tGS26t
Contact us today to discuss your specific needs.
#AvezaatCranes
#MobileCrane
#LatticeBoom
#Jibs
#TelescopicBoom
#Cranes
#NewlyManufactured
#CraneStructures
#QuickDelivery
---
Thanks to our large inventory of used boom sections, we offer direct availability of lattice booms and jibs. Our booms or jibs from stock are checked and inspected and ready for use. Whether you're looking to replace or extend your boom of jib length, we can deliver new or from stock. Quality and immediate readiness – check our stock at:
https://bit.ly/3sFgaWv
and click on used. 🔗 Contact us for more details and availability.
#AvezaatCranes
#LatticeBooms
#ReadyToDeplo
---
🌿 Sustainability and efficiency go hand in hand at Avezaat Cranes! In a time when we are all becoming more aware of our impact on the environment, we want to highlight the benefits of repairing booms and other mobile crane related parts. Repairing is most of the time not only faster and more cost-effective, but it's also a significantly less environmentally impactful than replacing with new parts. By choosing repair, you are contributing to preserving valuable resources and reducing the environmental footprint of your projects. Together, we can build a greener, more sustainable future! 🔗 For more information on our sustainable repair services, visit our website or send us a DM.
#AvezaatCranes
#Sustainability
#CraneRepair
#EcoFriendly
#BuildingTheFuture
---
Our combination of skilled and certified employees, specialized tools, and three well-equipped workshops enable us to repair damaged lattice booms and jibs at highly competitive prices. Thanks to our extensive stock of main chord and lacing materials, we can offer incredibly short delivery times. Your time is valuable, and we're here to ensure your operations run smoothly and efficiently. Visit our website for more information (link in bio) or send us a direct message for inquiries.
#AvezaatCranes
#latticeboomrepair
#efficiency
#competitivepricing
#quickdelivery
---
Looking for expert mast inspections and/or repairs for your telescopic cranes and aerial work platforms? At Avezaat Cranes, we have over 80 years of industry experience and an internationally recognized reputation for repairing and building new crane and aerial work platform masts. We are ready to help you perform mast inspections and repairs of your cranes and aerial work platforms. We have 3 workshops in the Netherlands and 1 in Dubai where we can maintain and repair your equipment with experienced people. A timely inspection can help prevent unsafe situations and unwanted damage, allowing you to continue working with confidence in your equipment. Contact us today for an inspection and keep your equipment in top condition! 🔗 Want to know more? Visit our website
https://avezaat.com/
or send us a DM for more information.
#AvezaatCranes
#mastInspections
#repair
#telescopiccranes
#preventive
---
With our certified and experienced mechanics, steelworkers and welders Avezaat Cranes has established a well-recognized name in crane repair and maintenance. We focus on good communication with our customers all over the world so we can provide them with our best service and quality from our 2 workshops in Holland and our workshop in Dubai.
#avezaatcranes
#cranerepair
#boomrepair
#cranestructures
#jibs
#latticeboom
#mobilecrane
#telescopicboom
#cranes
---
With the expertise, resources and materials available Avezaat Cranes repairs even quite seriously damaged telescopic booms of all makes and types to a new condition. Quickly and in a cost efficient way!
#avezaatcranes
#boomrepair
#latticeboom
#telescopicboom
#mobilecrane
#cranestructures
---
Our team of engineers are constantly being provided with additional education, training and tools enabling us to complete all our repairs with the highest quality. They have various individual skills and offer assistance to a wide range of customers all around the world.
#avezaatcranes
#boomrepair
#cranestructures
#latticeboom
#mobilecrane
#telescopicboom
#cranerepair
#jibs
---
When you experience problems or malfunction with your machine Avezaat Cranes can solve this. Our technicians have extensive experience in solving malfunctions, both hydraulic and electrical.
#avezaatcranes
#cranerepair
#mobilecrane
#experience
---