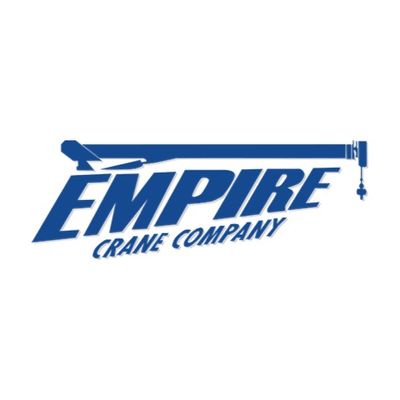 ---
Sobre nosotros
Performance Drive, 7021, Syracuse, New York, United States
Luke Lonergan (Vice President)
+18003427575
luke@empirecrane.com
---
www.empirecrane.com/default.htm
Two brand new 2023 Tadano Ltd. AC 3.060 all terrain cranes are in stock and available now in our Syracuse and Bridgewater yards. This unit boasts longest telescopic boom in its class at 164 feet, along with a 65 USt lift capacity.
#EmpireCrane
#Tadano
#AllTerrainCrane
 #AC3060
---
This @jekkousa SPX532 is hitting the road today from our Syracuse location and is heading to Boston on a rental job for United Rentals. Thank you for your business!
#EmpireCrane
#Jekko
#SPX532
#MiniCrane
#SpiderCrane
#CraneRentals
#CraneSales
---
This Tadano GR 1000XLL just returned to Syracuse after a successful rental job and is ready for the next one! This rough terrain crane boasts the longest boom in the 100 USt class at 167 ft., and is now available for rent or purchase. To view details on this crane and others, visit
https://linktr.ee/EmpireCraneCompany.
#EmpireCrane
#Tadano
#TadanoCranes
#RoughTerrain
#RoughTerrainCrane
#CranesforSale
#CranesforRent
#CraneLife
---
This brand new TC65159 from ManitexInternational is ready to go in our Syracuse, NY, yard. This telescopic crane has a wide range of uses that includes residential construction all the way to and bridge work. Get the full details on this machine today at
https://linktr.ee/EmpireCraneCompany.
#EmpireCrane
#Manitex
#ManitexCranes
#ManitexInternational
#TelescopicCrane
#CranesForSale
#CraneRental
#CraneService
---
Our service teams in Syracuse, NY, Hanson, MA, and Bridgewater, NJ, are here for your every crane need! Here's our Syracuse crew working on a boom of an RTH 635 from Magni during a woodcracker attachment installation. Call us for any work you need done or for an inspection!
#EmpireCrane
#Magni
#RTH635
#Telehandler
#Woodcracker
#TreeService
#TreeCutting
#ServiceTech
#CraneService
#CraneInspection
---
Thank you to everyone who served and is still serving our country for your sacrifice. We recognize you today and every day. 
#VeteransDay
---
The ever versatile JEKKO #spx328 is available to purchase today in our Syracuse, NY, yard! This machine boasts a 5,950 lbs. load capacity with a 42 ft. vertical reach and a 34 ft. horizontal reach. View more photos and learn more by clicking the listing at
https://linktr.ee/EmpireCraneCompany.
#EmpireCrane
#jekko
#jekkocranes
#minicranes
#minicrane
#CranesforSale
#cranelife
---
Watch as this
#Jekko
SPX328 Mini Crane retracts its boom and legs in less than 4 minutes! This unit is available now for purchase at empirecrane.com.
#EmpireCrane
#jekkocranes
#minicranes
#CranesforSale
#cranelife
---
Halloween is right around the corner, and we've got some scary good deals to mark the occasion! 🎃🕸👻
#EmpireCrane
#CraneSales
#CraneLife
#CranesforSale
#CraneRentals
#Manitex
---