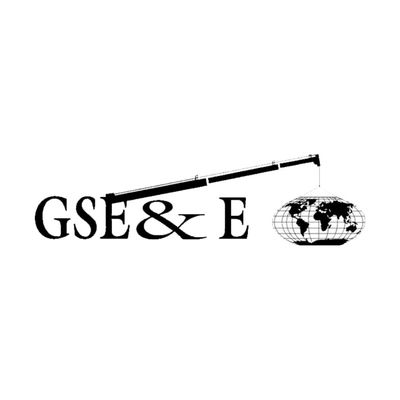 Garden State Engine & Equipment
---
Sobre nosotros
Somerville, New Jersey, United States
+19085345444
nbirmingham@gseecrane.com
🎉 Happy Labor Day! 🎉 On this holiday, we celebrate the hard work, dedication, and achievements of all the incredible individuals who contribute their talents and efforts to make our world thrive. From the 9-to-5 warriors to the late-night dreamers, today is for you! Let's take a moment to recognize the power of labor, the spirit of unity, and the progress we've made together. It's a time to relax, reflect, and recharge, whether you're spending it with loved ones, exploring new adventures, or simply taking a well-deserved break. Wishing you a fantastic Labor Day filled with joy, relaxation, and appreciation for all that you do. Here's to the dreamers, the doers, and the difference-makers! 🌟 Just wanted to throw a little announcement. Our principles gave us the holiday off, so we will be closed on Saturday, Sunday and Monday, between September 2nd to the 4th. We will reopen on Tuesday September 5th. Enjoy the holiday, Everyone!
#LaborDay
#CelebrateWork
#WorkLifeBalance
#Gratitude
#Relaxation
---
🌟No matter the age of your technord remote system. We have inventory for these parts, so discover our diverse selection of parts for your old technord remotes. Call our parts department to get more information about our old technord parts. 📞(908)534-5444 x2009
#materialhandlingequipment
#technord
#technordparts
#equipmentupgrades
#UpgradeNow
---
🌟Whether you have an old workhorse or a modern marvel, we've got you covered! Discover our wide range of old hiab parts for old models. We also have access to any parts for the new hiab models as well. Keep your lifting operations at their best with us!🏗️ Call our parts department today and get the hiab parts you need! 📞(908)534-5444 x2009
#HIAB
#hiabparts
#UpgradeNow
#liftingsolutions
---
Got ourselves two new F750 chassis coming in! We custom build our equipment so it suits the customers needs. We can install a suitable IMT crane, knuckleboom, forklift or any other piece of equipment to fit the needs for any job. Get ahead of the line and call to buy one of these chassis. 1-800-479-3857 Like the content you see? Give us a follow to see more in the future! We are also on Facebook & Instagram!
#ford
#chassis
#crane
#knuckleboom
#F750
#listing
---
🔔Attention🔔 New Summer Program!! 10% of parts and labor for any truck mounted forklift brought into one of our locations Give us a call and take advantage of this great offer while it lasts! (908)534-5444 x2009
---
2018 Merlo Roto 45.21 with just over 800 hours in super clean condition. This unit rotates 360 degrees continuous and comes with an attachment package which includes a slewing work platform with remote, a jib with winch / hook and forks. The machine sets up on (4) outriggers that utilize an auto-stabilization system to quickly set up the machine.This equipment package will allow you to complete your work on any jobsite with ease. With a max capacity of 10,000 lbs and max height of 68' the equipment is very capable, efficient and productive. The machine has features that include a work light package, cold weather package, air conditioning, and the ability to add multiple optional attachments that do just about any kind of work. Give us a call or complete a form on our website to get more information about this great package deal today! The price for this package is $139,900.
#merlo
#telehandler
#listing
---
What a nice shine to it! Now it's ready for the customer to come and pick it up.
#crane
#materialhandelingequipment
#knuckleboom
---
The Merlo P120.10, we currently have in stock. With a max capacity of 26,500 lbs and a max lift of 32′, this piece of equipment makes hard work easy. This Merlo also has 7' tines, hydraulic adjustable forks, and frame leveling. Call in or fill out a form on our website to get quoted on one today!
---
Check out this IMT 1286 K3 that we have in stock. This knuckleboom has a maximum capacity of 6,041 lbs, a max vertical lift of 44.1", radio remote, and ground controls. We can attach it to your chassis or one of ours. Give us a call or fill out a form on our website and get quoted on one today!
---