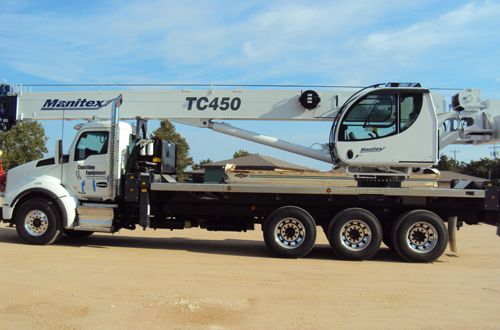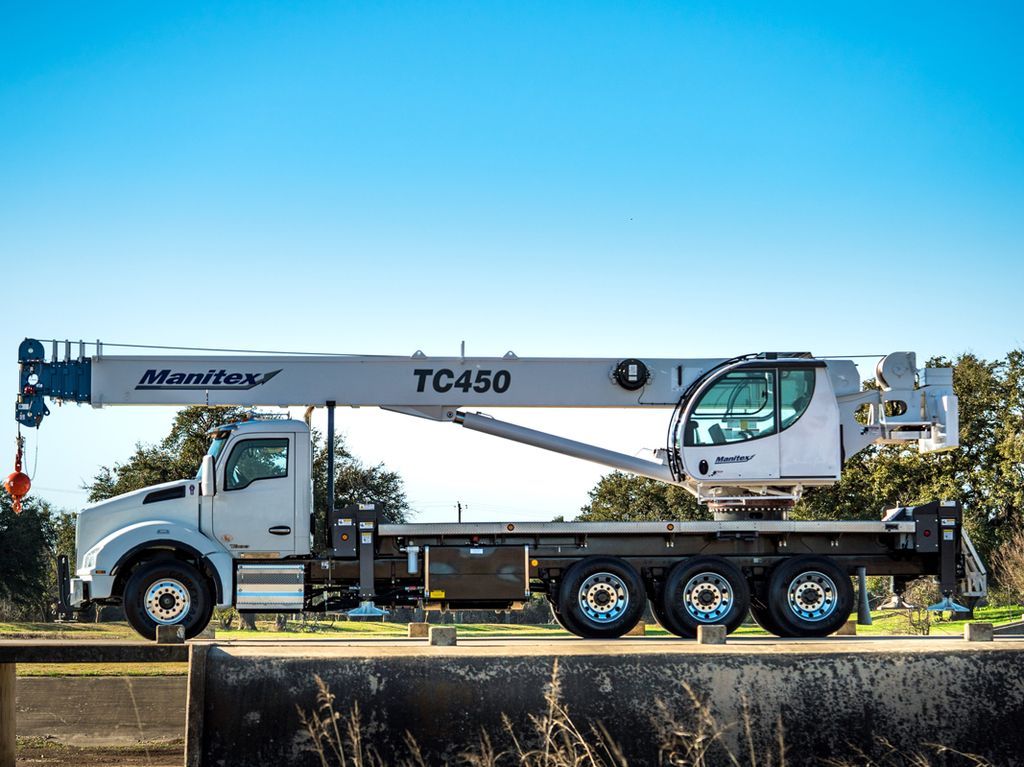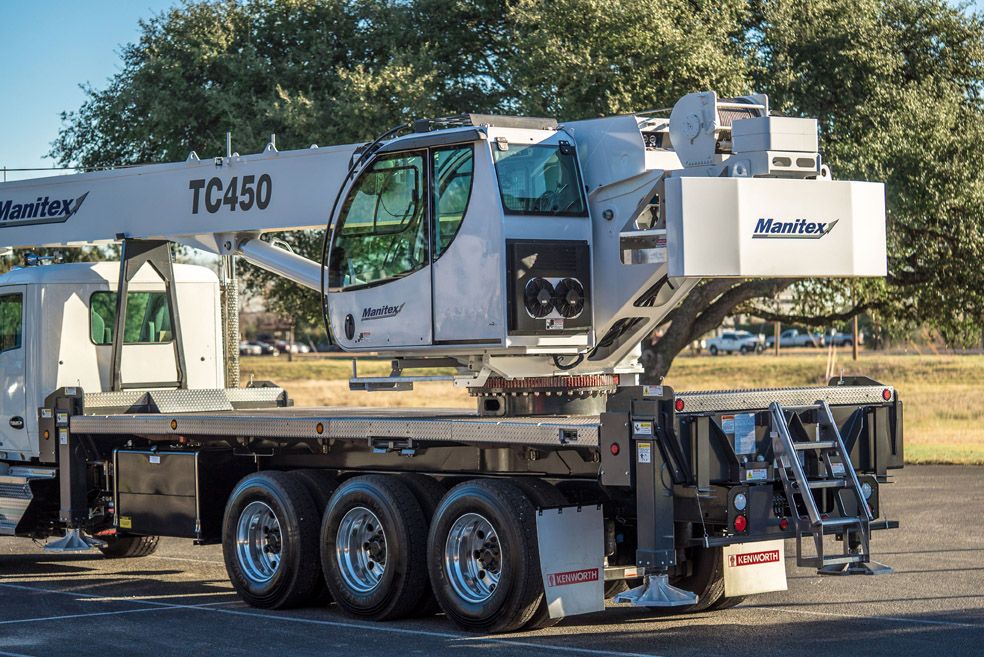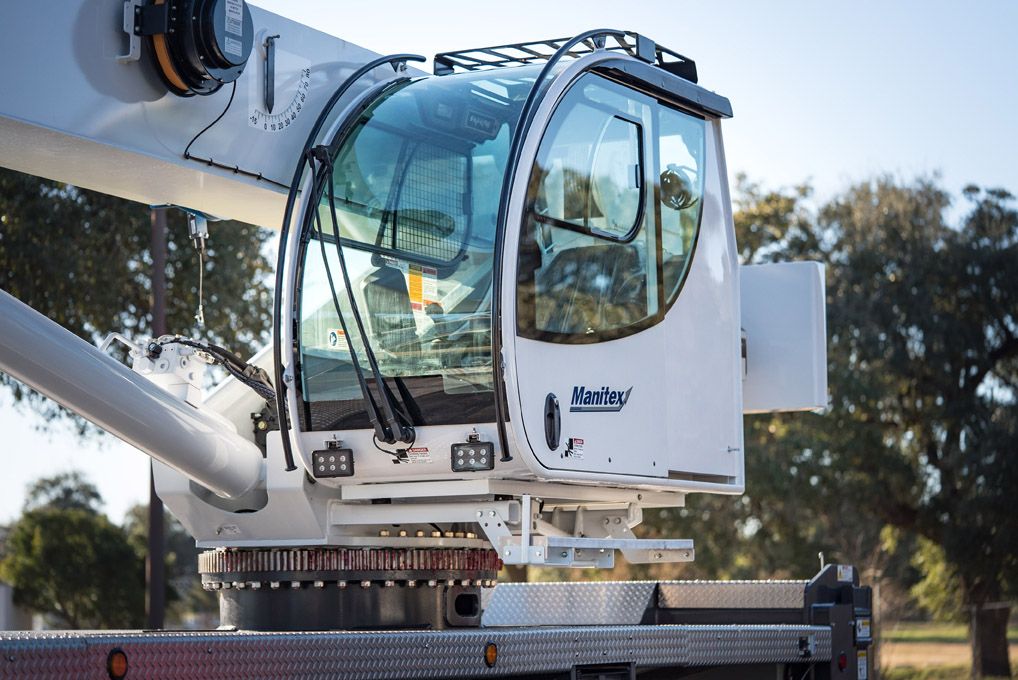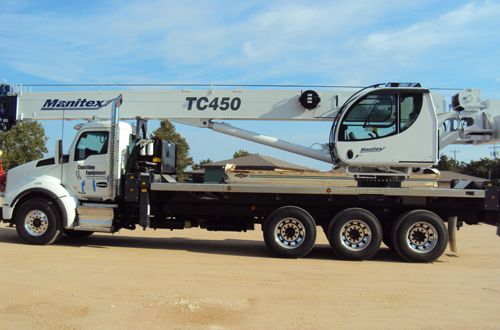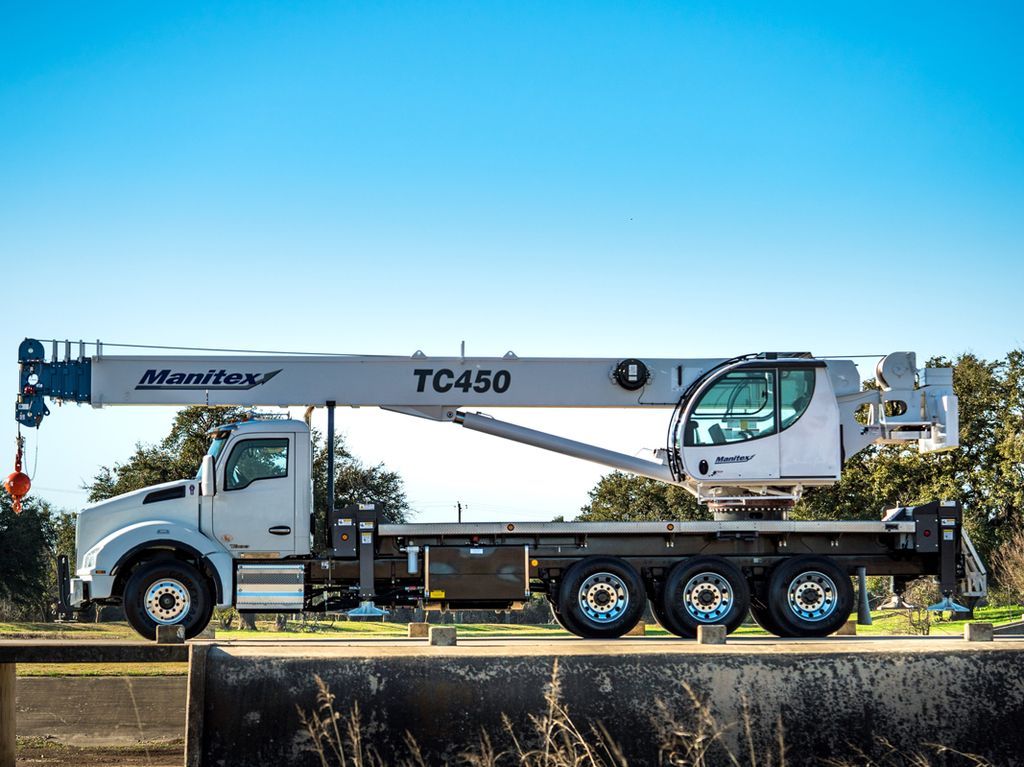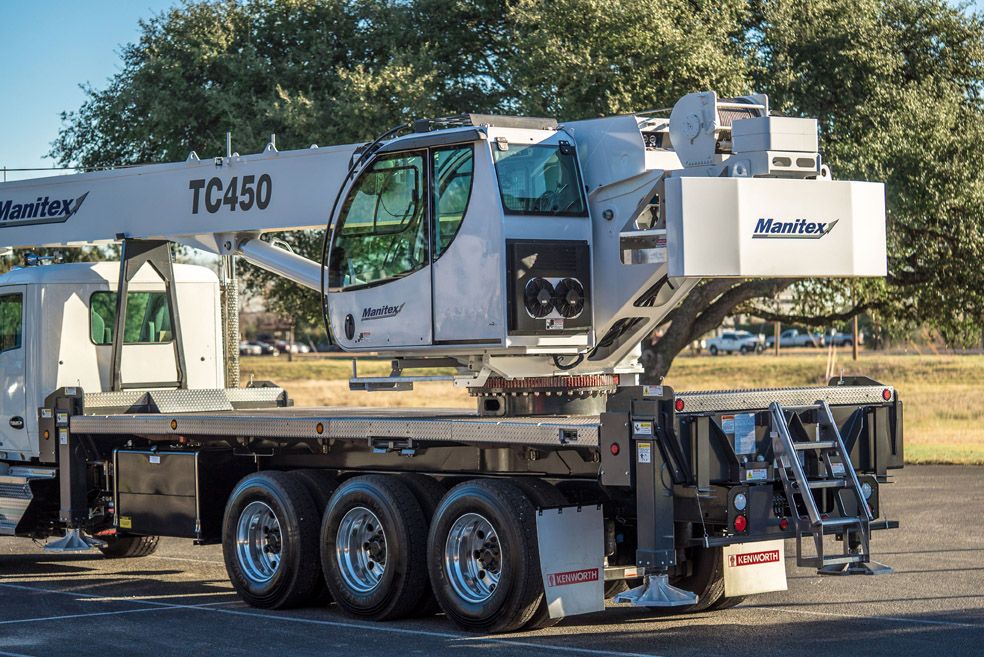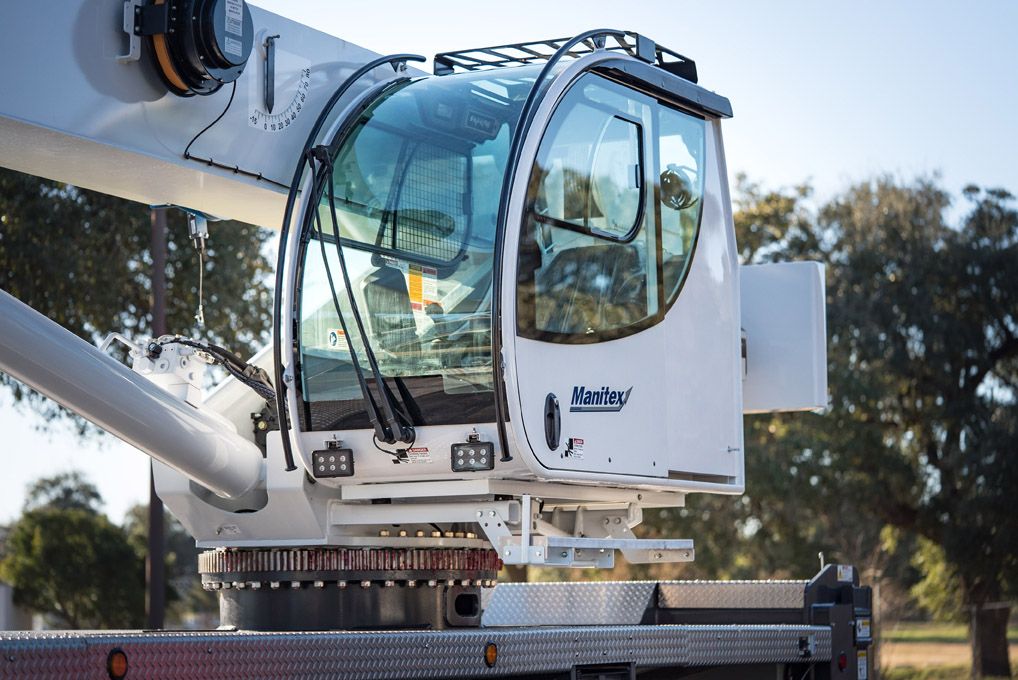 Descripción de la publicación
Manitex TC 450
• 45 Ton (40,8 mt) Capacity
• 5-Section 142' (43,3 m)
• 2-Section 31' (9,4 m) to 55' (16,8 m) Telescopic Jib
• 204' (62,1 m) Maximum tip Height with Telescope Jib 152' (46,3 m) Maximum Main Boom Tip Height
• Self-Lubricating Boom Slider Pads
• Wired Anti-Two Block System – Audible warning and shutoff functions prevent hook form contacting boom point. Switch is potted to ensure reliability.
• Two Speed Planetary Grooved Drum Hoist With Negative Draft Flange and Rope Tensioner
• Auxiliary Hoist Option
• Hoist Drum Rotation Indicator
• Third Wrap Limiter under the Hoist Drum Rotation Indictor
• Deluxe Cab with heater, air conditioning, heated cloth seat, 8 seat adjustments, top hinged hatch, rear pop out window, with guard. Front and top windshield wipers, 12 Volt DC outlet, USB ports and engine monitoring system.
• PLC crane controller, CANBUS communication, J1939 truck engine communication, electric hand and foot throttle, twin dual axis joysticks, electric/hydraulic valve actuation, electronic sensor monitoring.
• Free Swing-No-Free Swing Gear Switch
• Continuous Rotation
• 360º Work Area
• ROCSolid Outriggers feature Radio Remote Outrigger Controls, Audible Outrigger Motion Alarm
• Retracted, Intermediate And Fully Extended Outrigger Load Charts
• Load Chart On Tires Over The Rear
• Wired LMI with crane function cut-offs for overload protection, graphical display, event recorder, WADS – Work Area Definition System
• Back-up Alarm – supplied on factory-mounted cranes, electronic audible motion alarm activated when truck transmission is in reverse gear.
• Externally Wired Anti-Two Block System
• Rugged, Weatherproof, Automotive Style Electrical System
• Hydraulic Oil Cooler
• Clamp-On Mounting
• Design Meets ANSI B30.5 Recommendations
• Manitex UPTime Comprehensive Support
---
Ubicación
Industrial Drive, 9725, Bridgeview, Illinois, United States