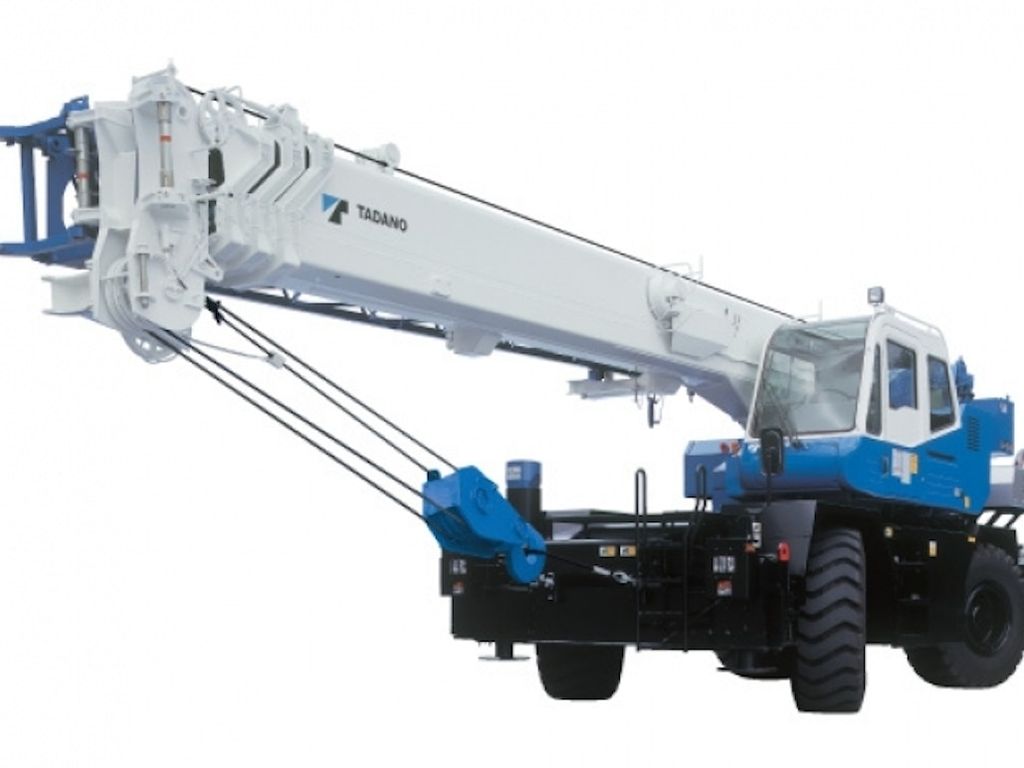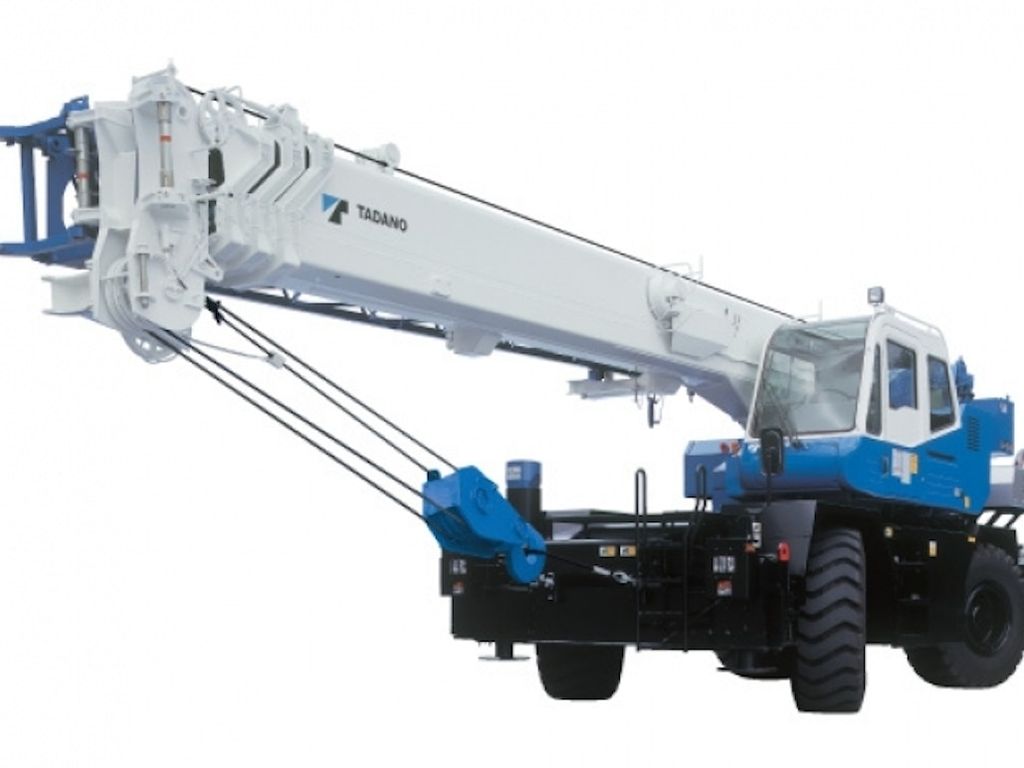 Descripción de la publicación
The Tadano GR-350XL‑2 is a compact rough terrain crane. Great for getting the job done where bulkier cranes can't without compromising power. Equipped is an Eco mode system function that controls the quantity of hydraulic pump emission during crane operation in response to the amount of movement applied, thereby minimizing the fuel consumption and carbon footprint.
The GR-350XL‑2 has a max. lifting capacity of 31.8 metric tons (35 U.S. tons). The max. boom length is 31 m (101.7 ft), and max. lift height with jib extension is 44 m (144.35 ft). Composed of 4 sections, a full power partially synchronized telescoping boom, and rectangular box construction with 4 sheaves at the boom head. The slewing ring uses a hydraulic axial piston motor driven through a planetary slewing speed reducer that allows continuous 360˚ full-circle slewing on a ball-bearing.
The hydraulics system pump consists of 2 variable piston pumps for crane functions. A tandem gear pump for steering, slewing, and optional equipment. Powered by a carrier engine. The pump disconnect for the crane is engaged/​disengaged by a rotary switch from the operator's cab. Outriggers come with this crane, 4 hydraulic, beam, and jack outriggers can be safely deployed asymmetrically. The AML‑C system detects extension and provides maximum lifting capacity for the surrounding area of the crane.
This crane features a turbo-charged Cummins QSB6.7 6 cylinder diesel engine. Equipped with hydraulic power steering controlled by the steering wheel. 3 steering modes are available: 2 wheel front, 4 wheel coordinated, and 4 wheel crab.
Both the crane and drive operations can be performed from one cab mounted on a rotating superstructure. Standard is a TADANO electronic Load Moment Indicator system (AML‑C), letting the operator know with indicators, warnings, and functions in real-time.
WINCHES: 2
EQT #: NSRT35231
---
Ubicación
Houston, Texas, United States