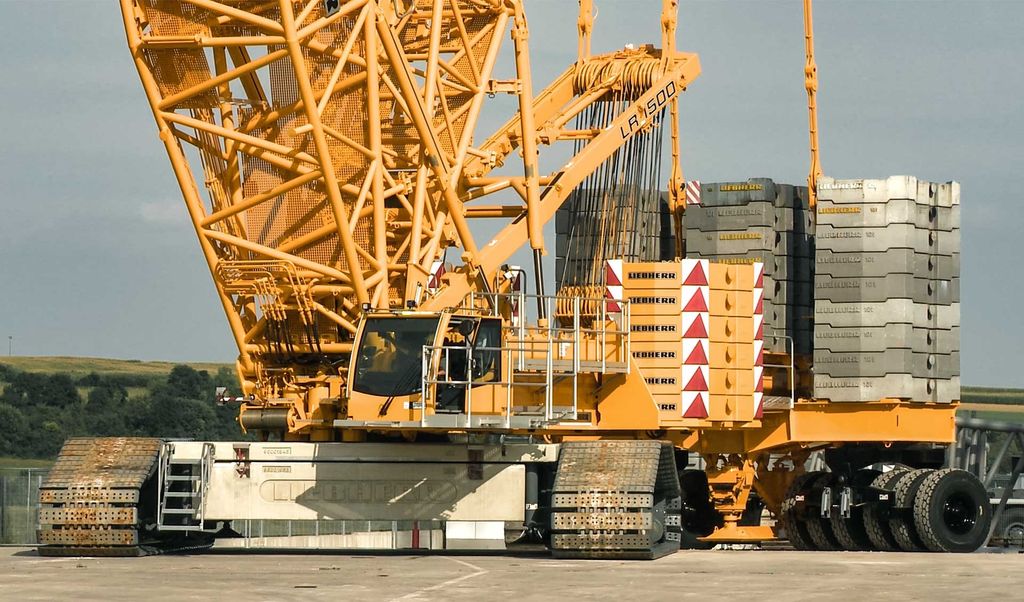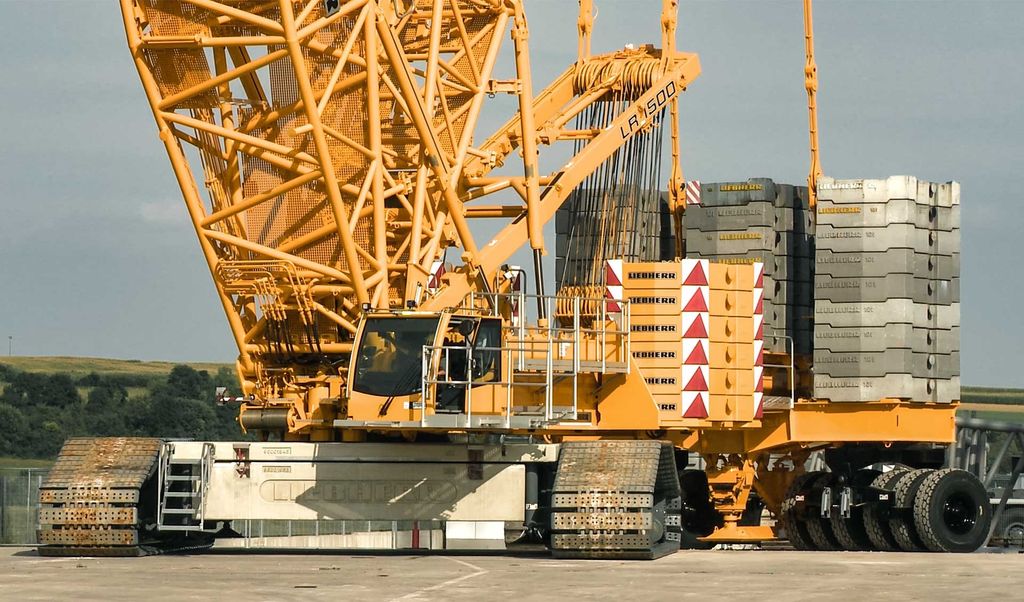 Descripción de la publicación
Available for North American market with RPO.
LR 1500 - Powerful, smart, compact.
The LR 1500 crawler crane delivers the lifting capacities of the 500 tonne (550 USt) crawler crane class throughout its operating range whilst having the dimensions and component weights which have previously been normal in the 400 tonne (440 USt) class. It features compact dimensions and can be transported throughout the world without restrictions due to its components having a maximum weight of 45 t (99,200 lb) and a maximum width of 3 m (9 ft). The LR 1500 cannot just be transported easily and at low cost, but is also simple to set up and operate. Its powerful main hoist unit can handle all hoists up to the maximum lifting capacity. This means there is no need for a second winch in dual mode for heavyweight hoists.
Max. load capacity
550 US t
at radius
25 ft
Main boom, lightweight/heavyweight up to
433 ft
Max. load torque
43,500,000 lb-ft
Derrick boom
98 ft
Central ballast
88,200 lb
Counterweight at superstructure
374,800 lb
Derrick ballast
617,300 lb
Engine power
476 hp


What's inside
· Simple and powerful:
The main hoist unit means the crane can move with all hoists up to its maximum lifting capacity.
· Compact:
Lifting capacities of a 500 t / 550 USt crane with the dimensions of a 400 t / 440 USt crane.
· Easy to transport:
All transport weights below 45 t / 99,200 lb and 3 m / 9' 10" width for global transport without restrictions.
· Simple moving with a load:
The ballast trailer enables the crane to move with a load on the hook without any problems.
· Easy to adjust:
The derrick radius can be adjusted from 9 m / 30 ft to 16 m / 53 ft.
· Smart solutions:
Central ballast comprises a lower number of concrete sections for fast installation – the topmost section provides a safe walkway for the undercarriage.
---
Ubicación
France