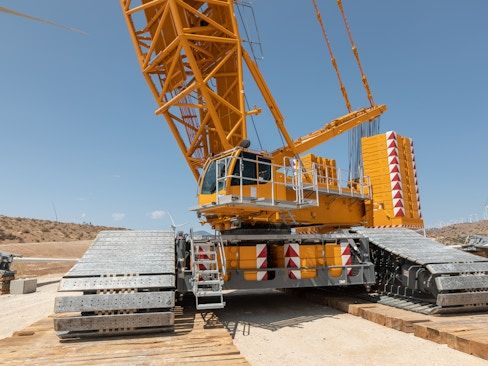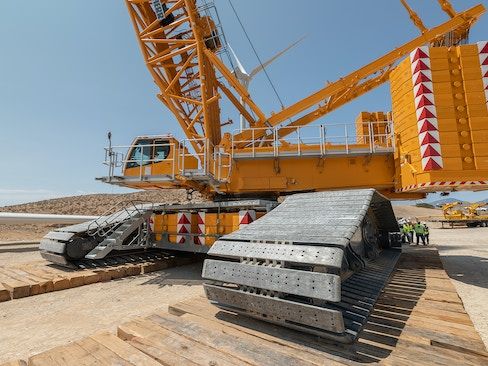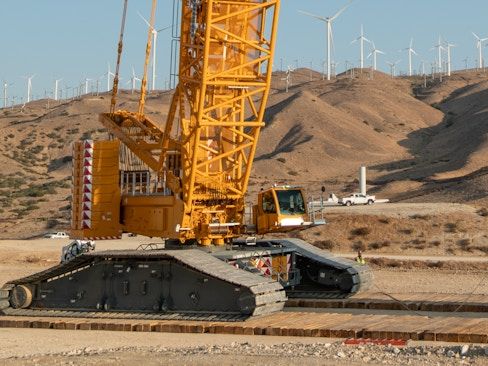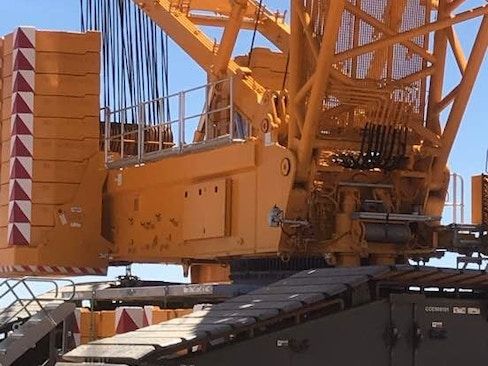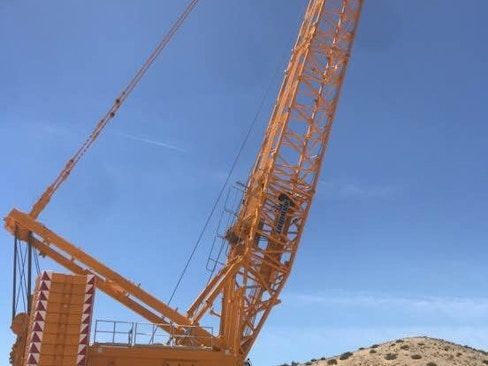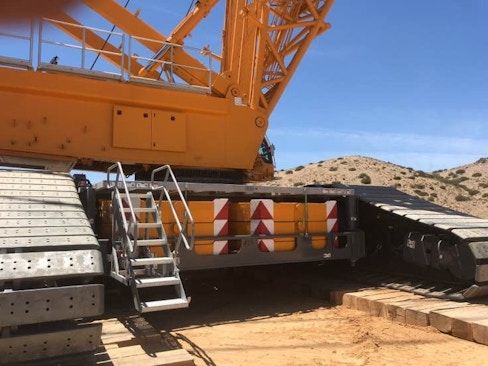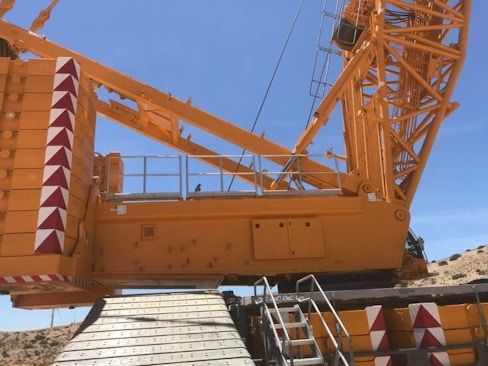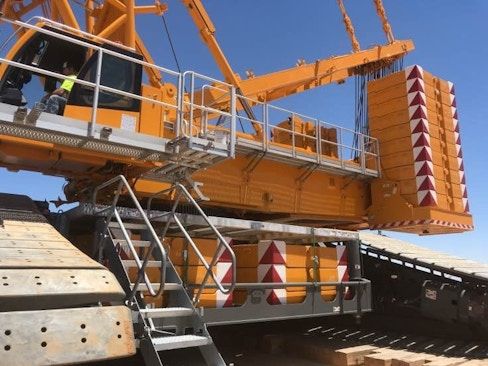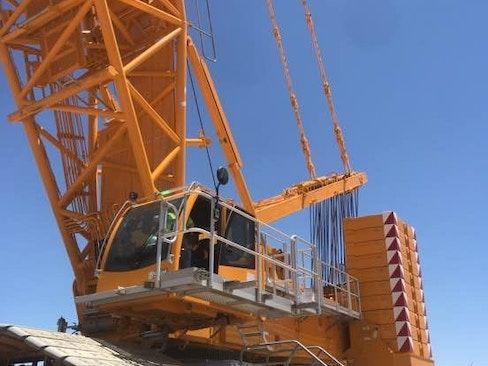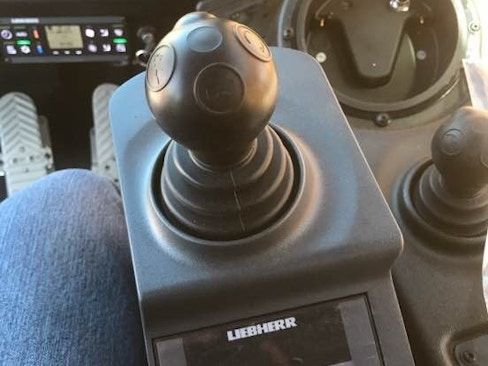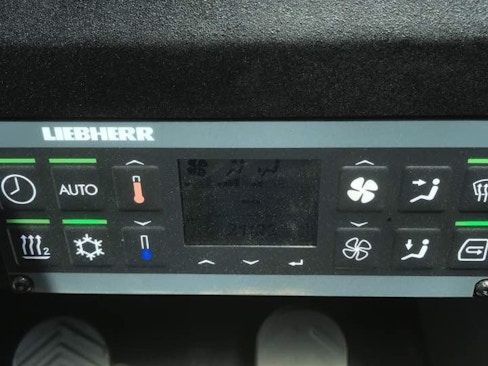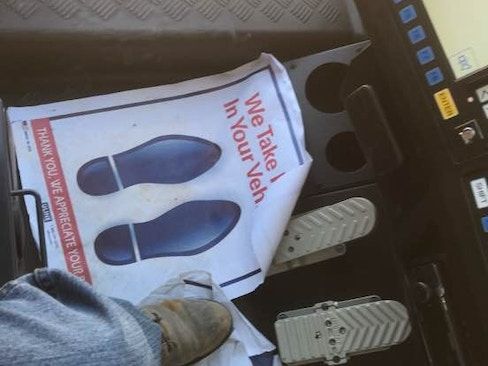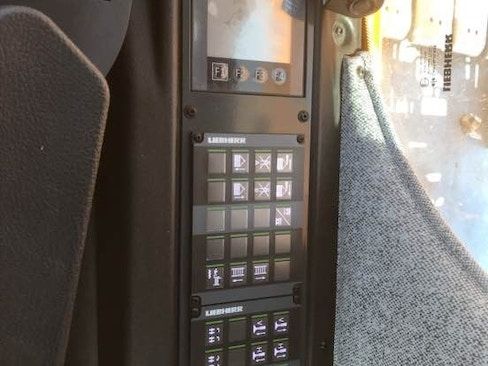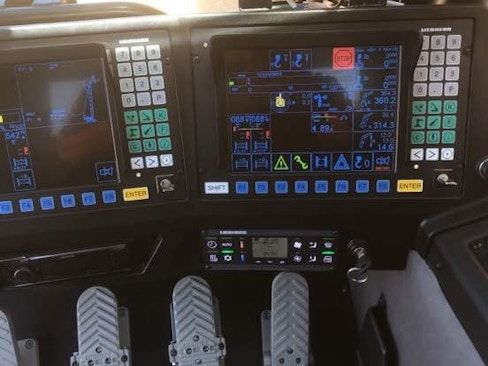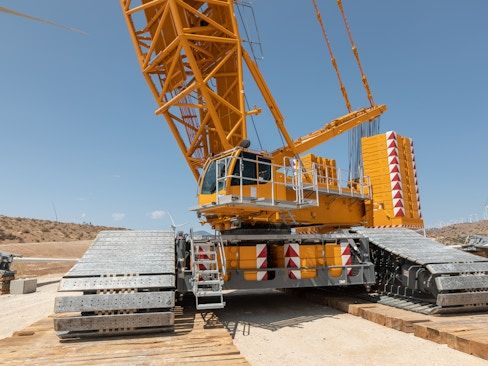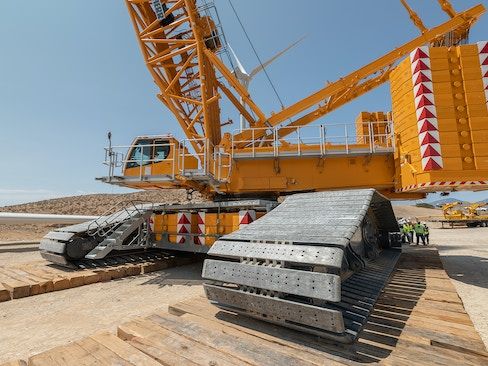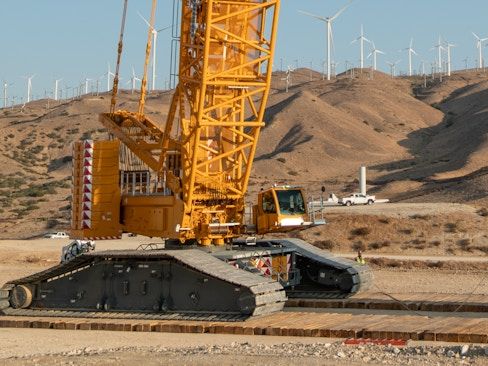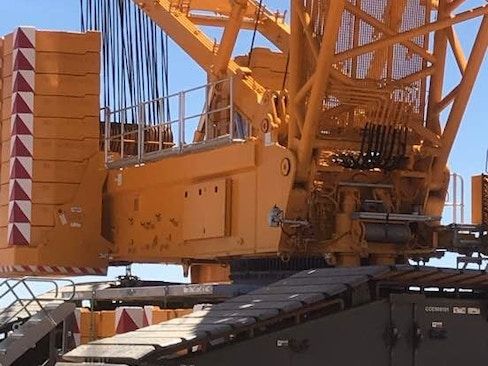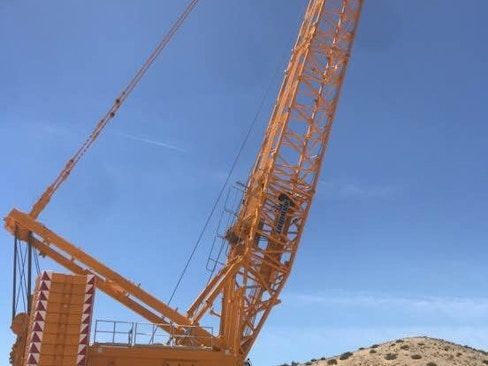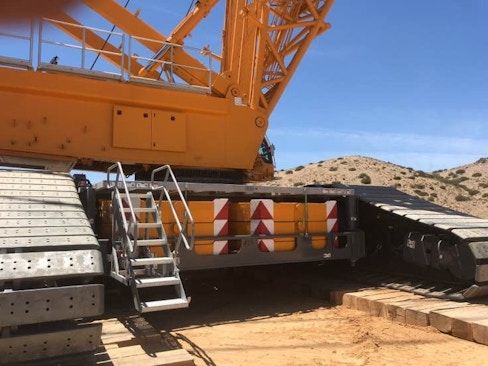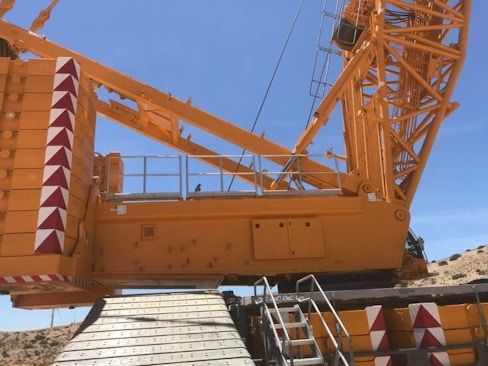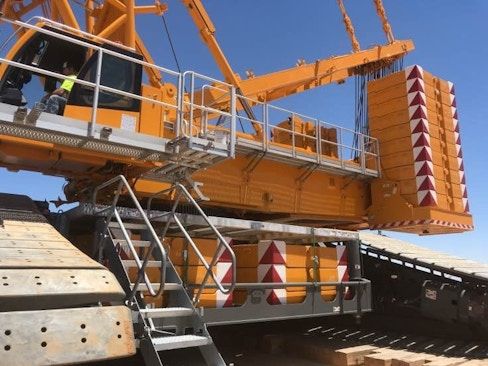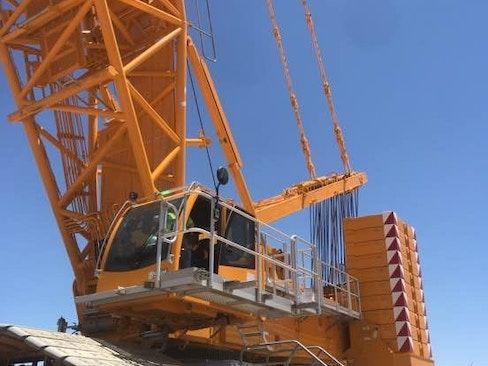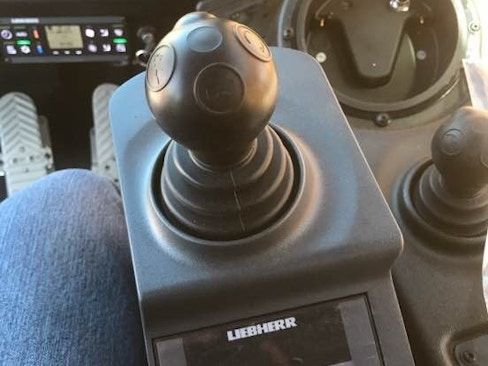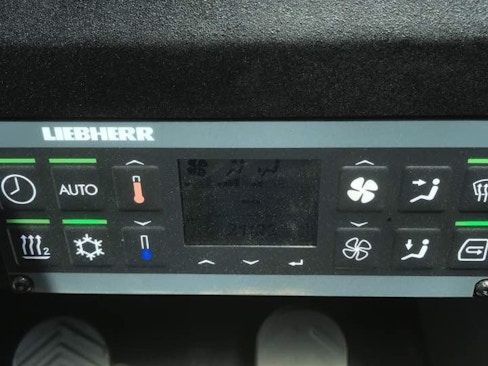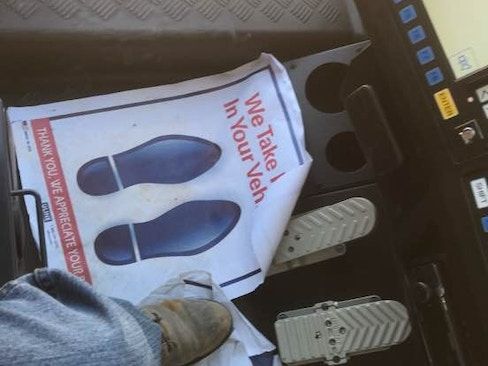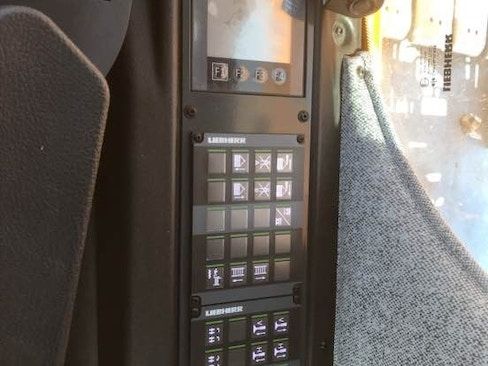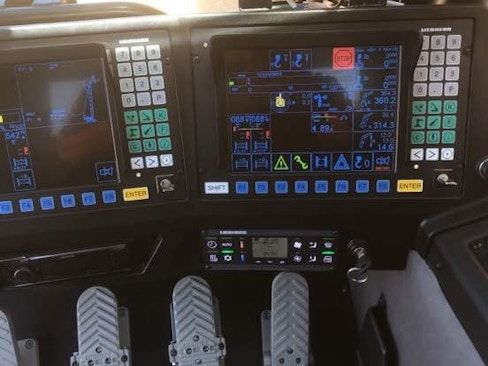 Descripción de la publicación
The Liebherr LR 1800 Crawler Crane has a maximum lifting capacity of over 850 tons, a 375-foot maximum length main boom, 300-foot luffing fly-jib, 137-foot derrick boom, as well as 450 ton suspended counterweight or ballast trailer. It is perfectly suited for applications in power stations, refineries, bridge construction sites, and the assembly of wind power plants. Compact dimensions of the crane components and moderate individual weights allow easy transport of the crane to the building site.
EQT #: CCC900102
Additional boom and jib configurations may be available.
---
Ubicación
Houston, Texas, United States