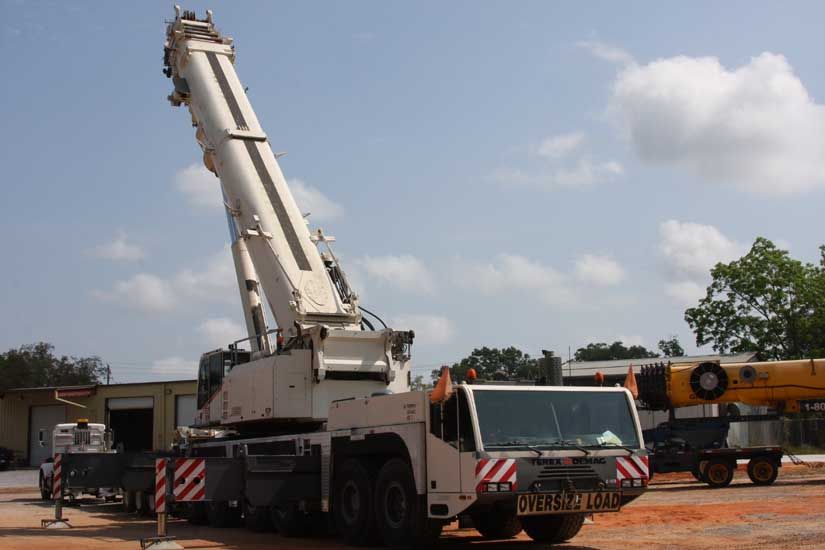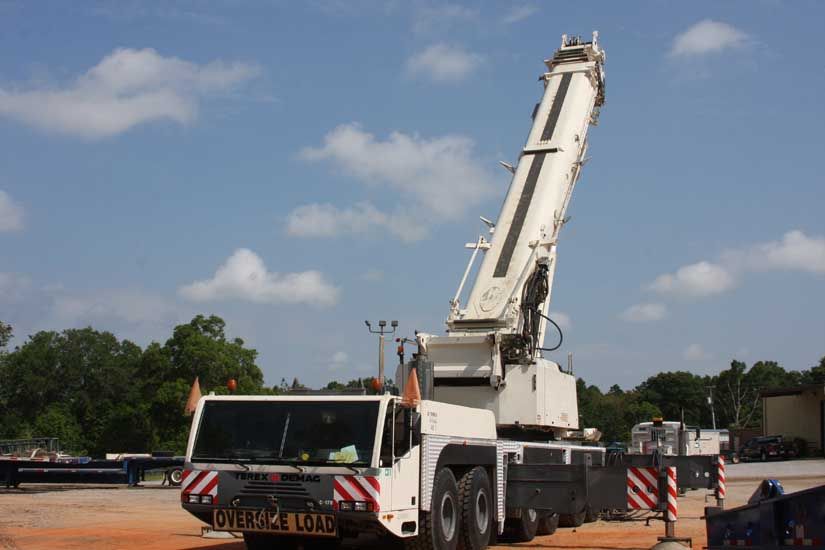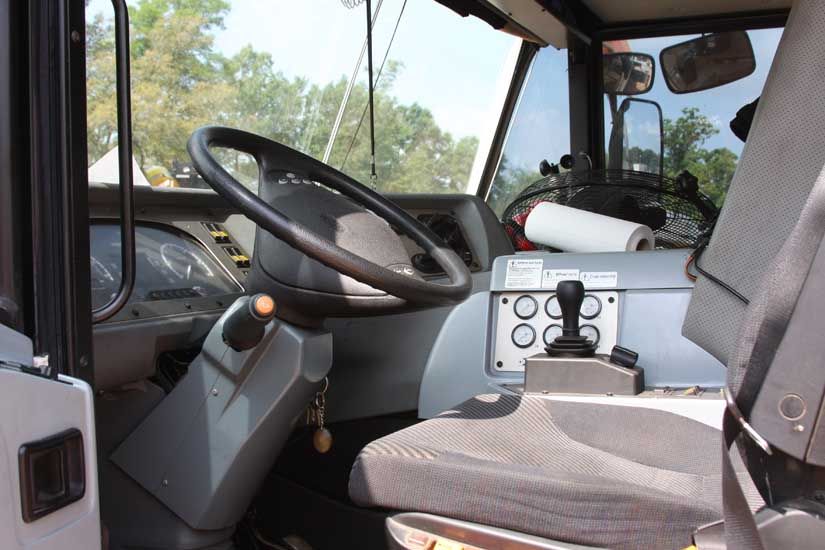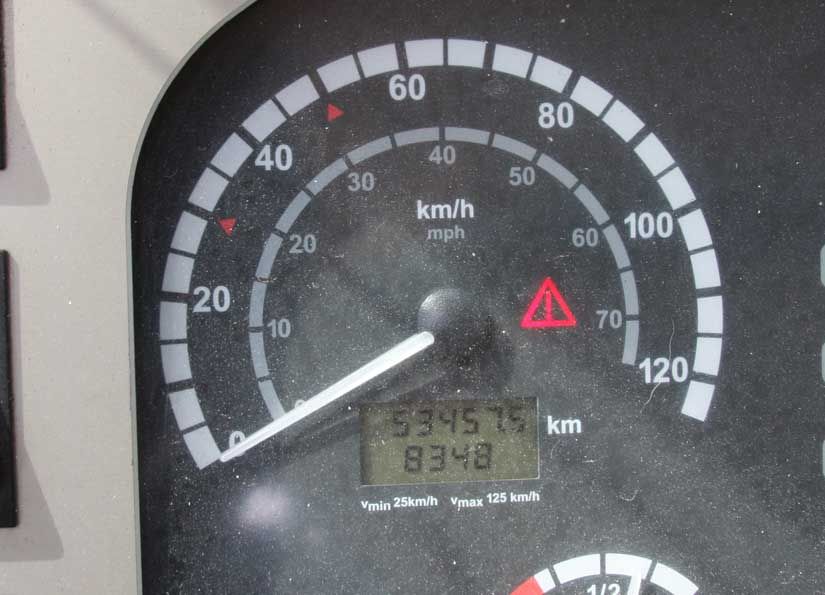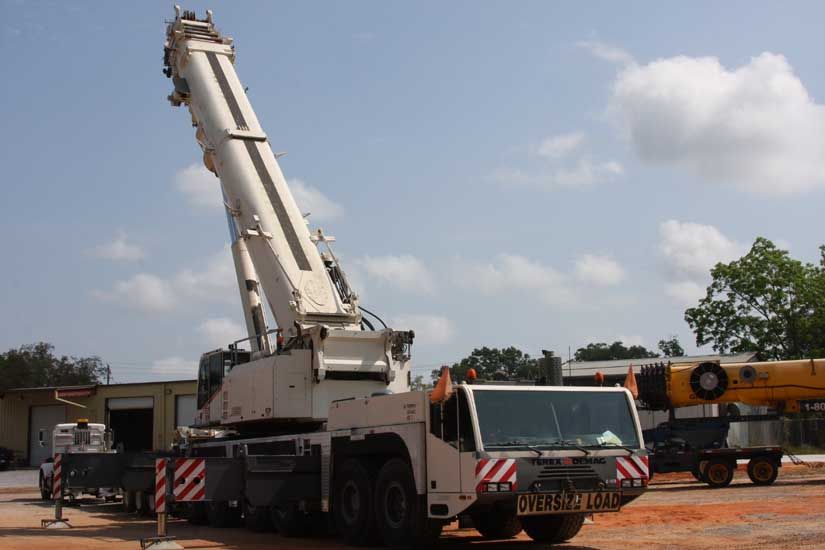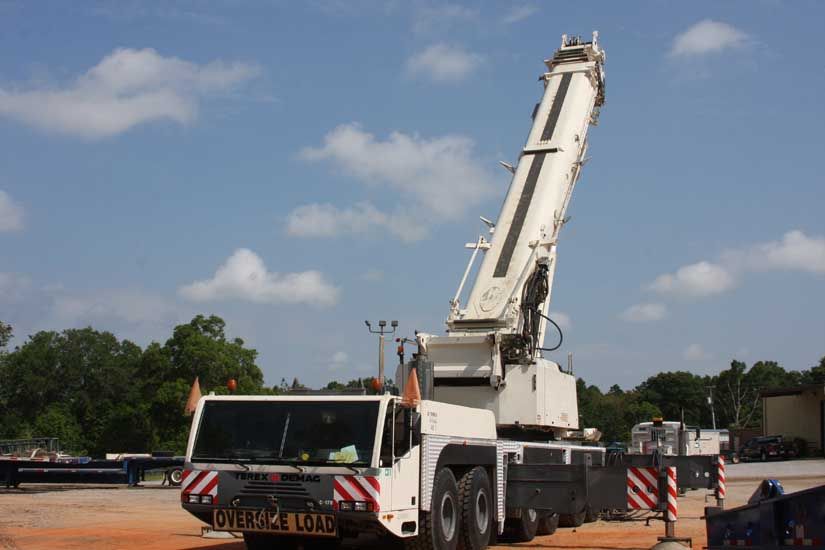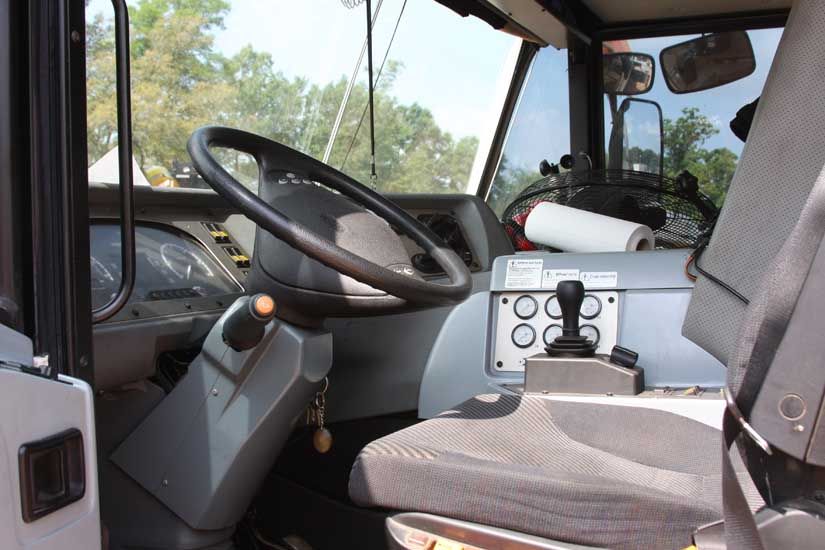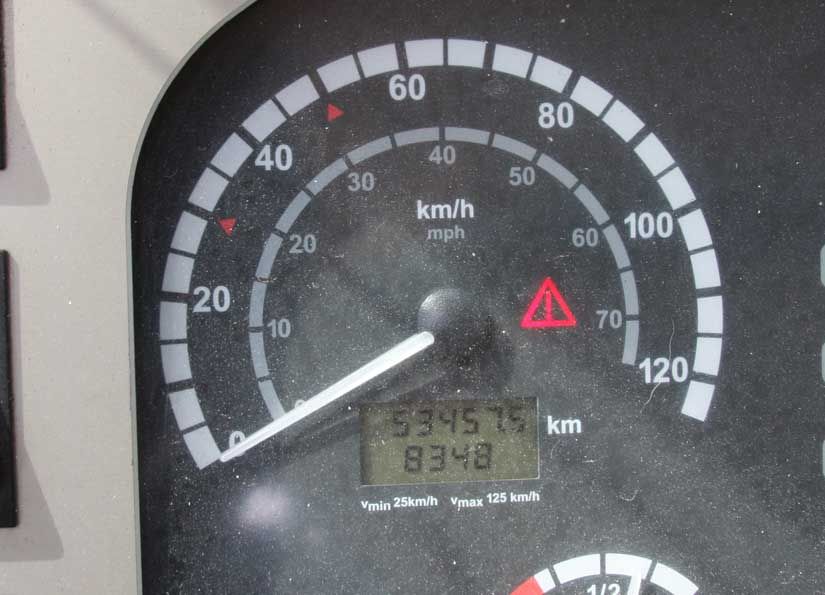 Descripción de la publicación
Year:2006
Stock #:16370
Tons/Lifting Capacity:350
Main Boom/Boom Sections:184ft. / 56m.
Boom Extensions:40ft. and 59ft. / 12.2m. and 18.1m.
Fixed Fly Jib/Swing Away:24-78ft. / 7.3-23.8m (Add'l Inserts to Give 162.5ft / 49.5m Jib Height)
Luffing Fly Jib:82-235ft. / 25-71.6m.
Superlift/Derrick:--
Winches / Hoists:Main, Auxiliary, and Luffing
Counterweight / Ballast:52t Basic + 70t + 20t = 142t
Upper Motor Hrs:Mercedes OM906LA 6-Cyl. Water-Cooled. 279HP (205kW) 11,903 Hours
Lower Motor Hrs / Miles / KM:Mercedes OM502LA. 8-Cyl. Water-Cooled. 609HP (448kW) 33,663 Miles / 54,17 Km. 4,799 Hours
Gear Box / Transmission:ZF Multi-Speed Automatic AS-TRONIC Control System. Multi-Stage Transfer Case + Lockable Transfer Differential
Hook Blocks:Multi-Sheaves
Hook Ball:Headache Ball
LMI / Safety / Anti-2-Block:LMI + Anti-2-Block
Air Condition / Heater:Air/Heat Up/Down
Axle / Drive:12x8x10
Tires Size/ Wheel Size:20.5R25
Spare Tire/ Wheel:0
Brakes:Eddy Current Brake
Drivable Form:Below
Tail Swing:18ft. / 5.5m.
Tilt Cab:Multiple Degrees
Camera:Optional
Work Light:Optional
Warning Light:Reverse Drive
Airplane Light:Optional
Wind Gauge:Optional
Radio / CD Player:--
Spark Arrestor:Included
Tackle / Tool Box:Optional
Trailer Coupling:D Coupling with Anti-Lock
Dolly:Optional
---
Ubicación
Duluth, Georgia, United States