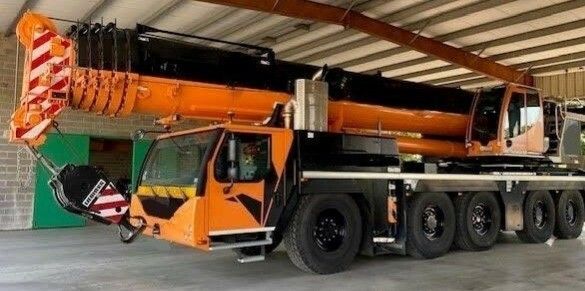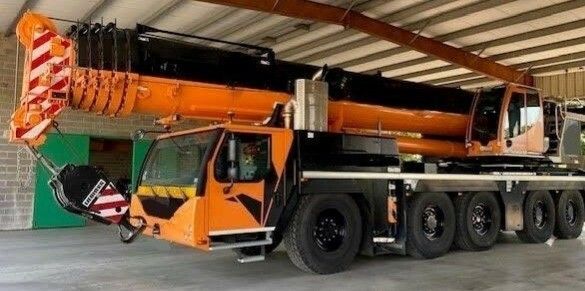 Descripción de la publicación
Status
For Sale
Manufacturer
Liebherr
Model
LTM 1160-5.2
Condition
Excellent
Year
2018
Ton (USt)
190.00
Main Boom Length
43' - 203' (13.1 - 62 m(
Jib Extension Length
9.5' - 131' (2.9 - 40 m)
Max. Tip Height
325' (99 m)
Max. Hook Radius
256' (78 m)
Traveling Speed
53 mph (85 km/h)
Maximum Counterweight
118,800 lbs. (54 mt)
Base Weight (GVW)
132,000 lbs. (60 mt)
Transmission Type
Automatic
Miles/KM
17,000
Engine
6-Zylinder-Diesel
Horse Power/kW
544
Upper Engine Hours
1,188
Lower Engine Hours
612
Description
LIEBHERR LTM 1160-5.2 ALL-TERRAIN CRANE FOR SALE
KM 17,000


LOWER HOURS 612


UPPER HOURS 1,188


HYDRAULIC JIB


VARIO BASE
THE CRANE IS IN EUROPE AND READY TO DELIVER TO A MAJOR USA PORT.
WE OFFER FINANCING FOR USA BASED BUYERS
The LTM 1160-5.2 delivers efficiency without compromising on performance. The single-engine concept powers the crane superstructure from the undercarriage using a mechanical shaft.
ECOmode and ECODrive technologies reduce fuel consumption by 10%. A range of boom configurations ensures along with the VarioBallast system enables the crane to handle high lifting capacities with the large ballast (counterweight) radius and constricted sites with the small radius – no problem!
Contacts: Manzar Shah tel: 617-419-7147, email: info@sascranes.com
---
Ubicación
United States