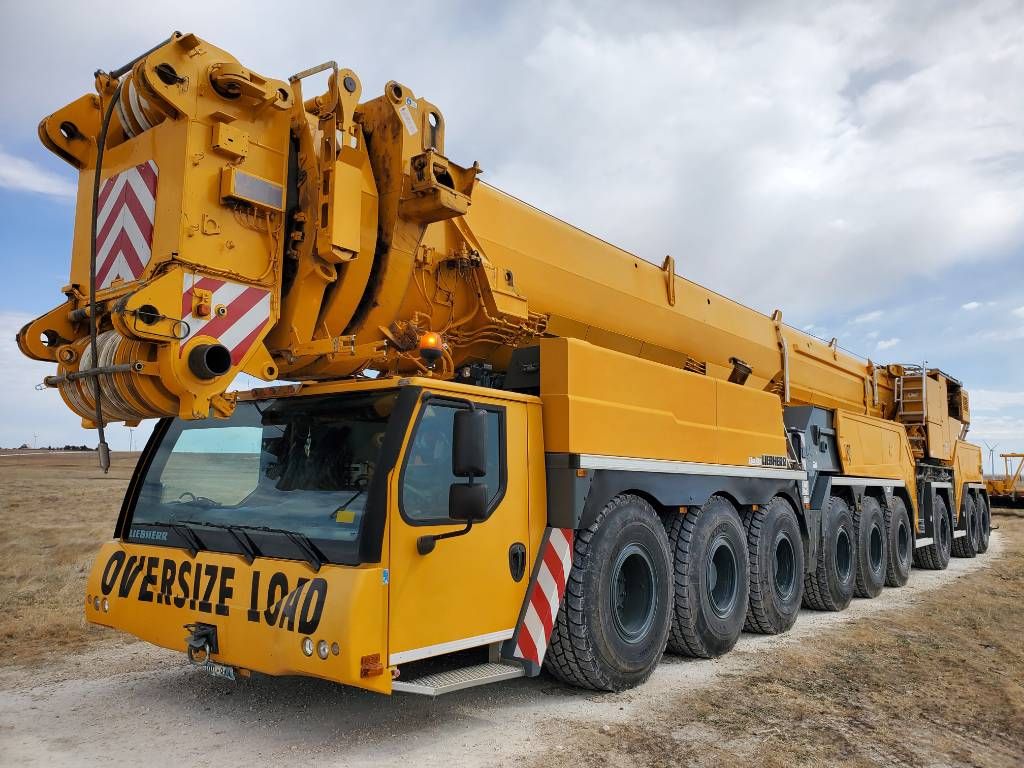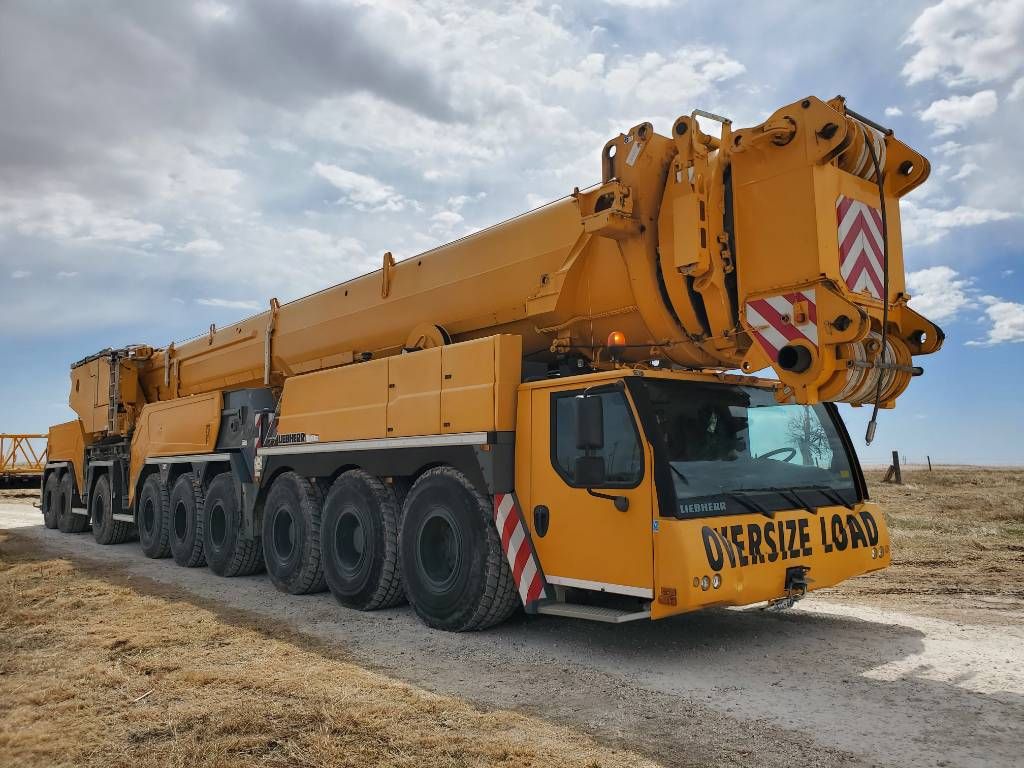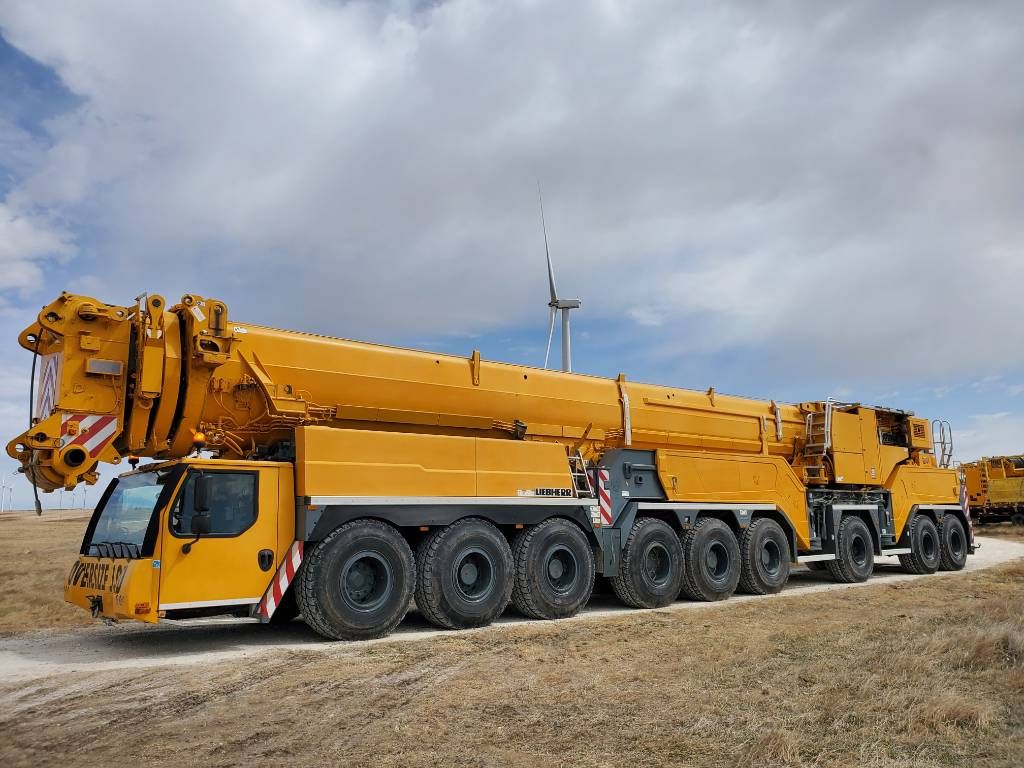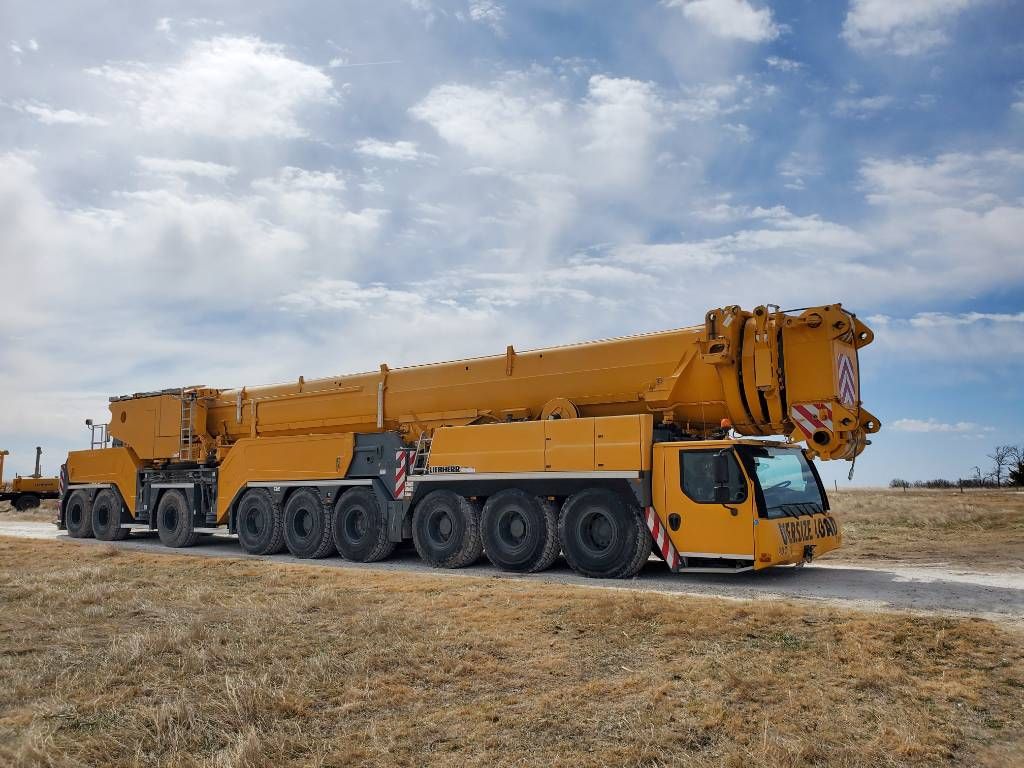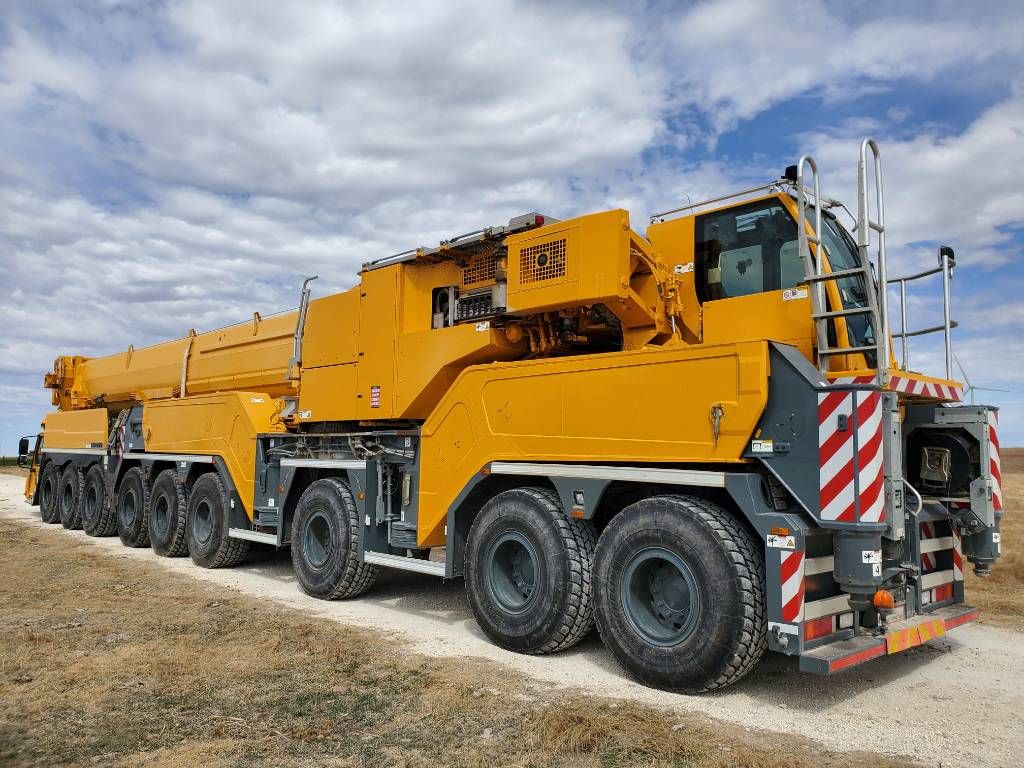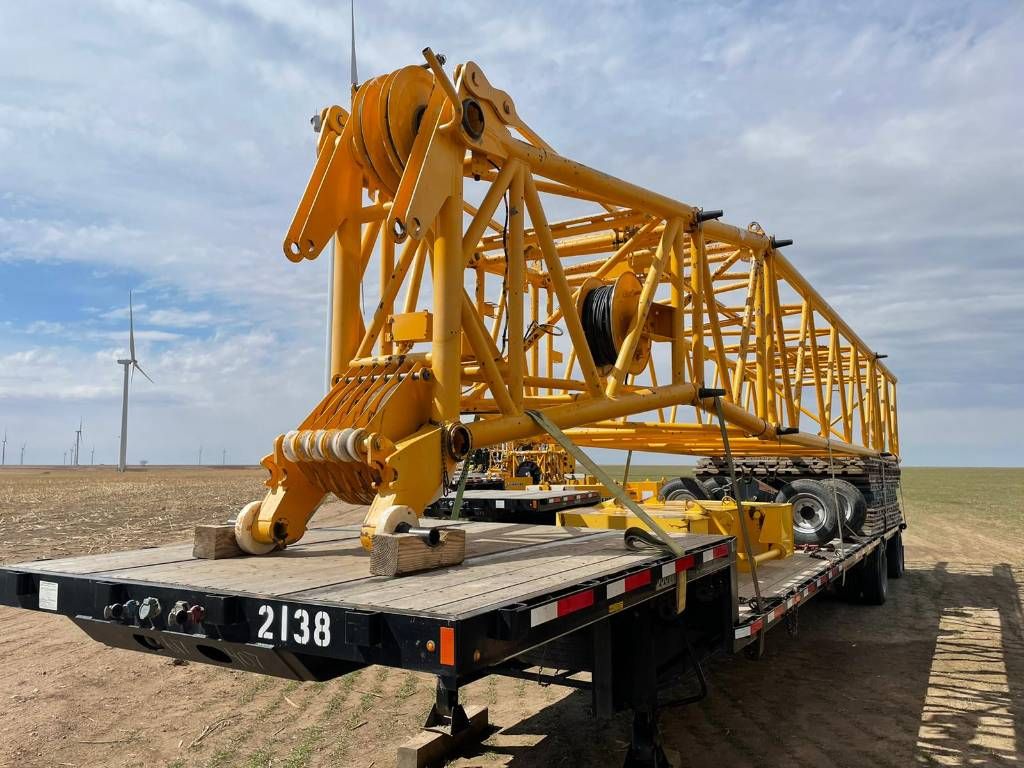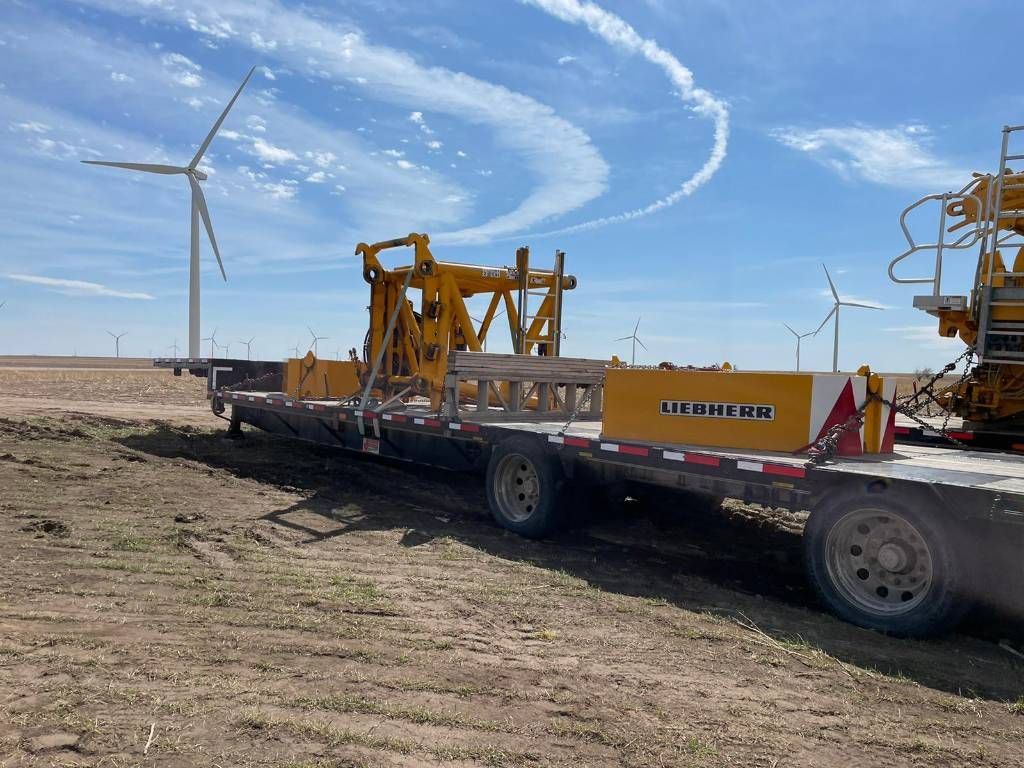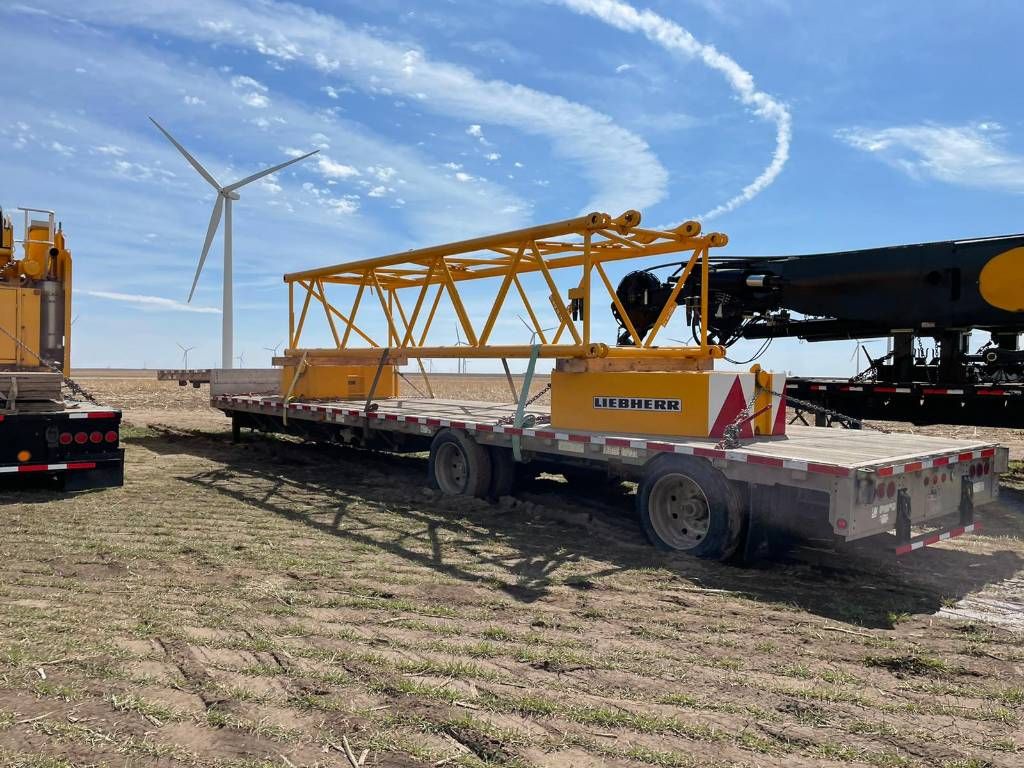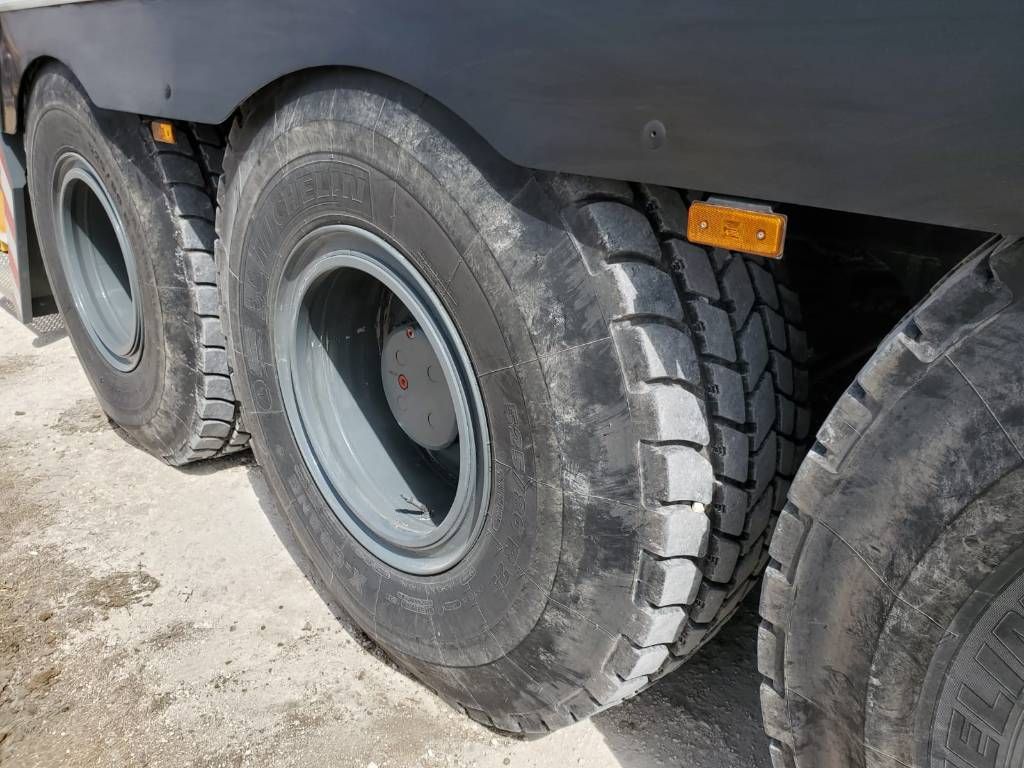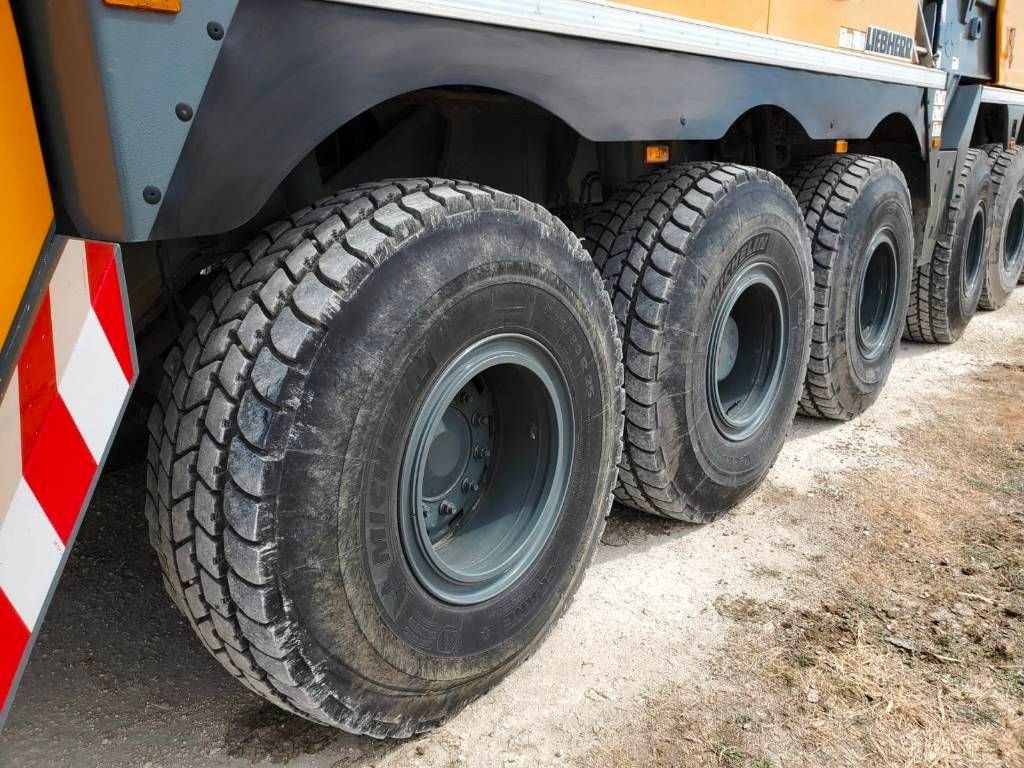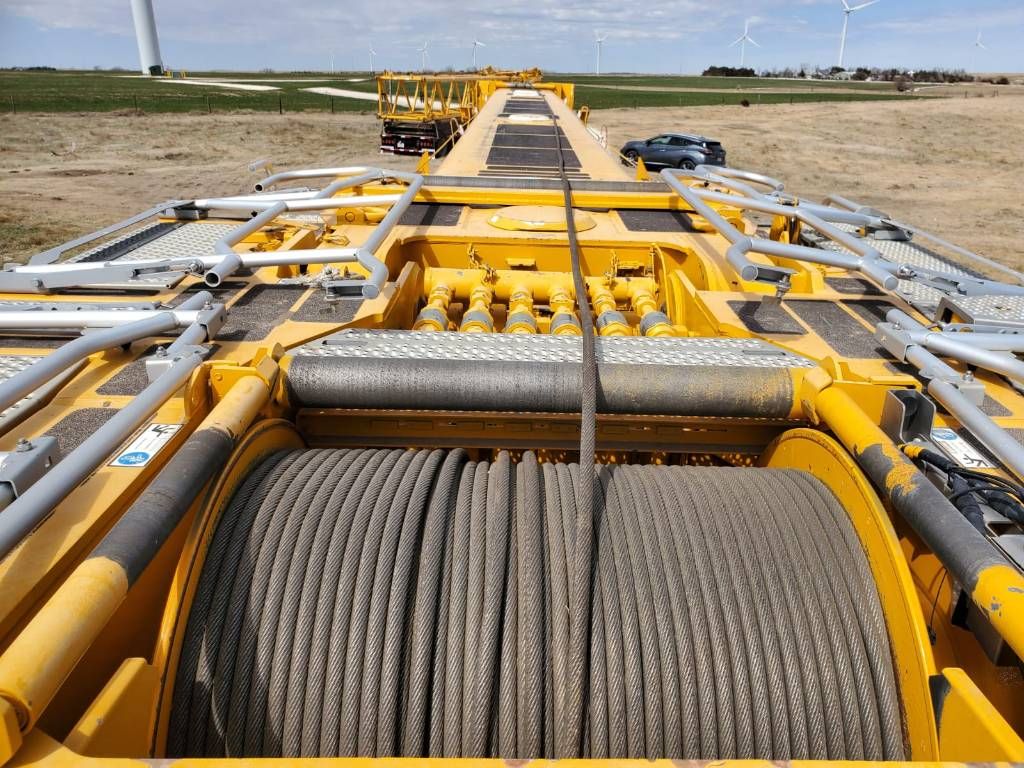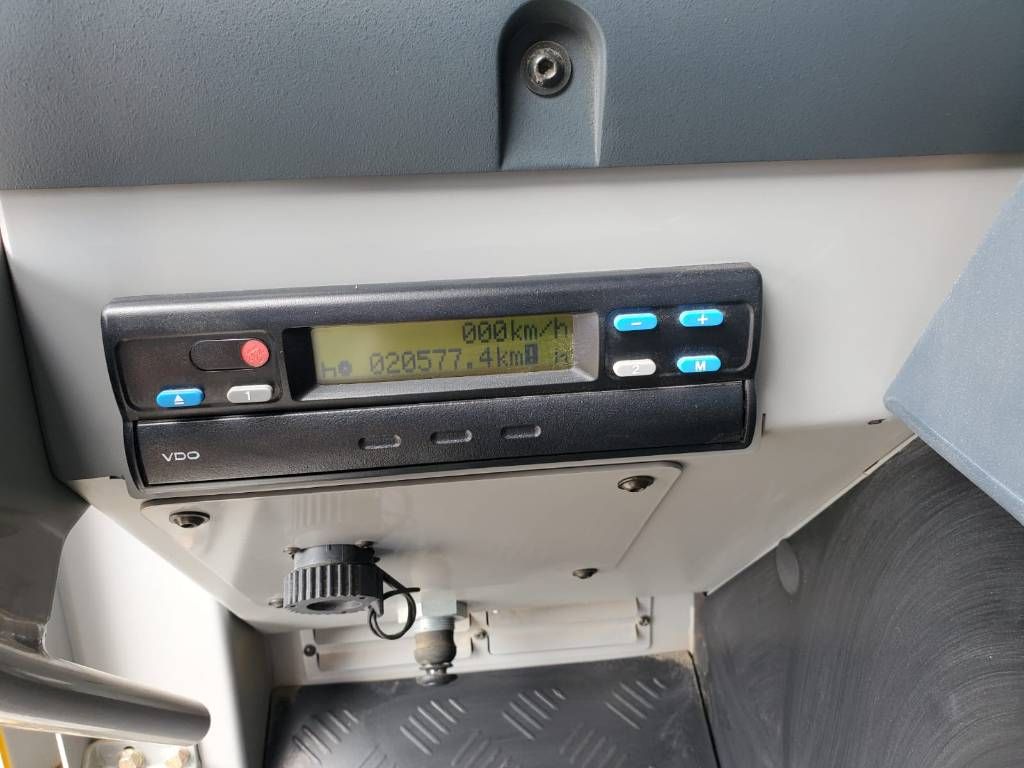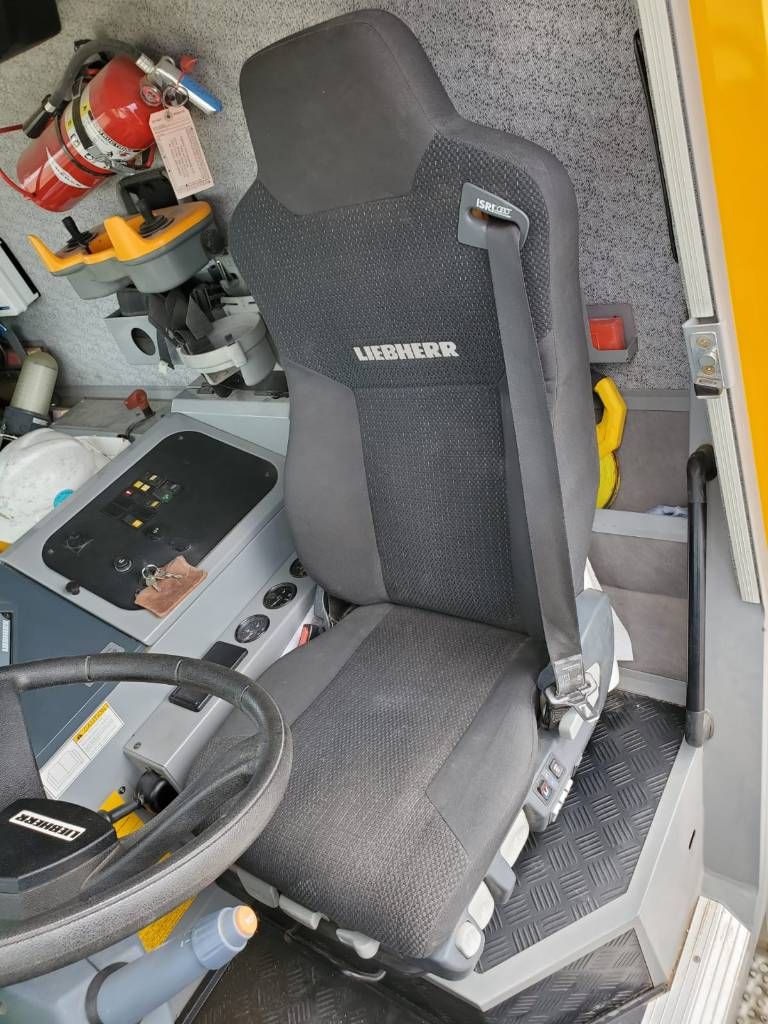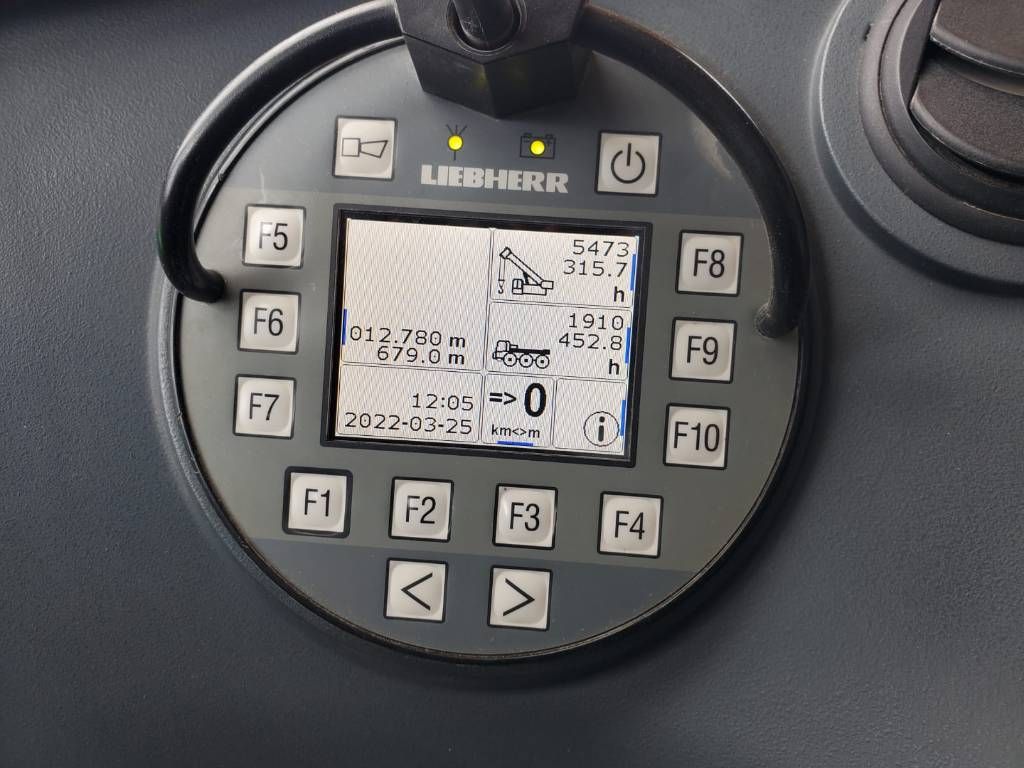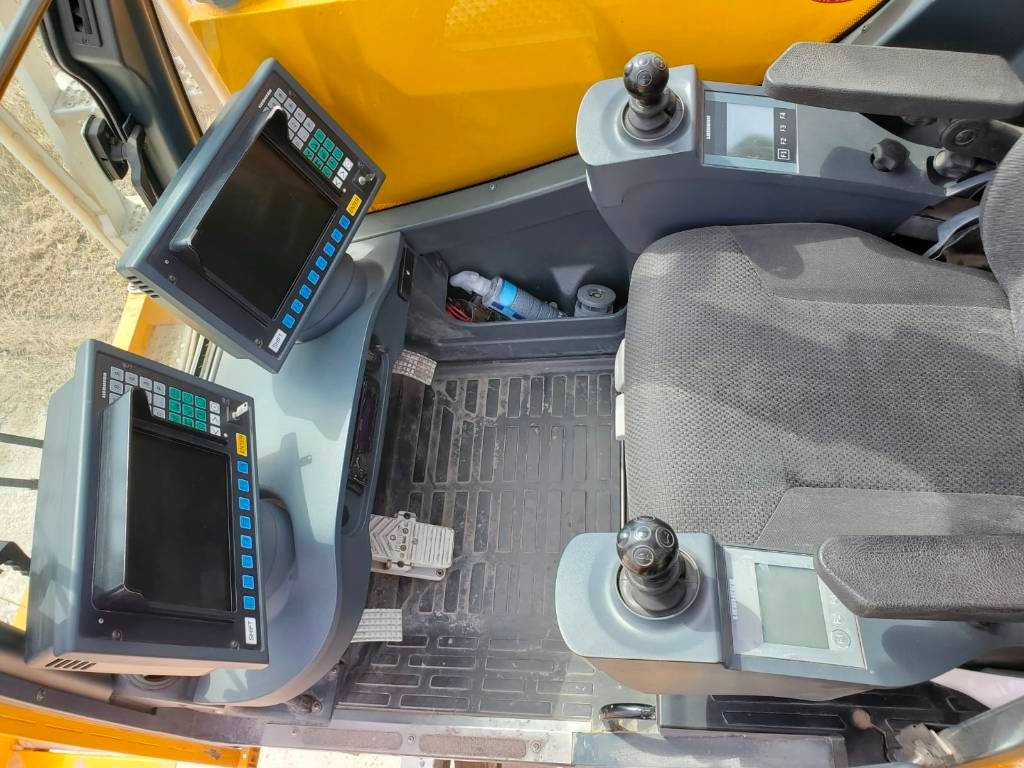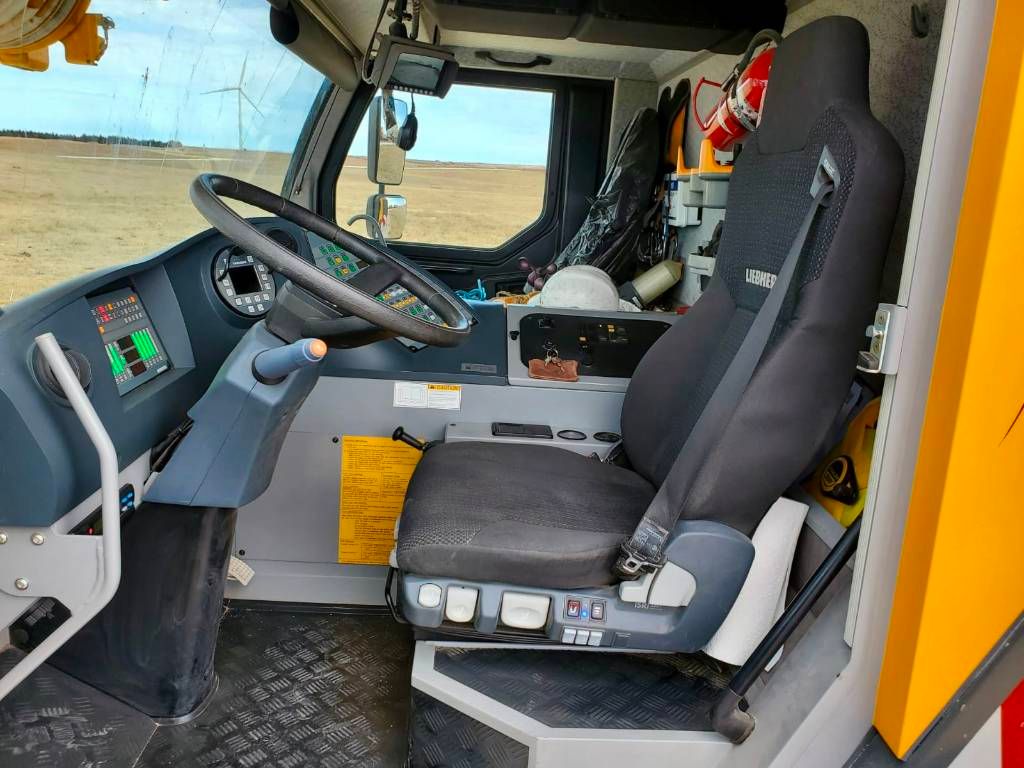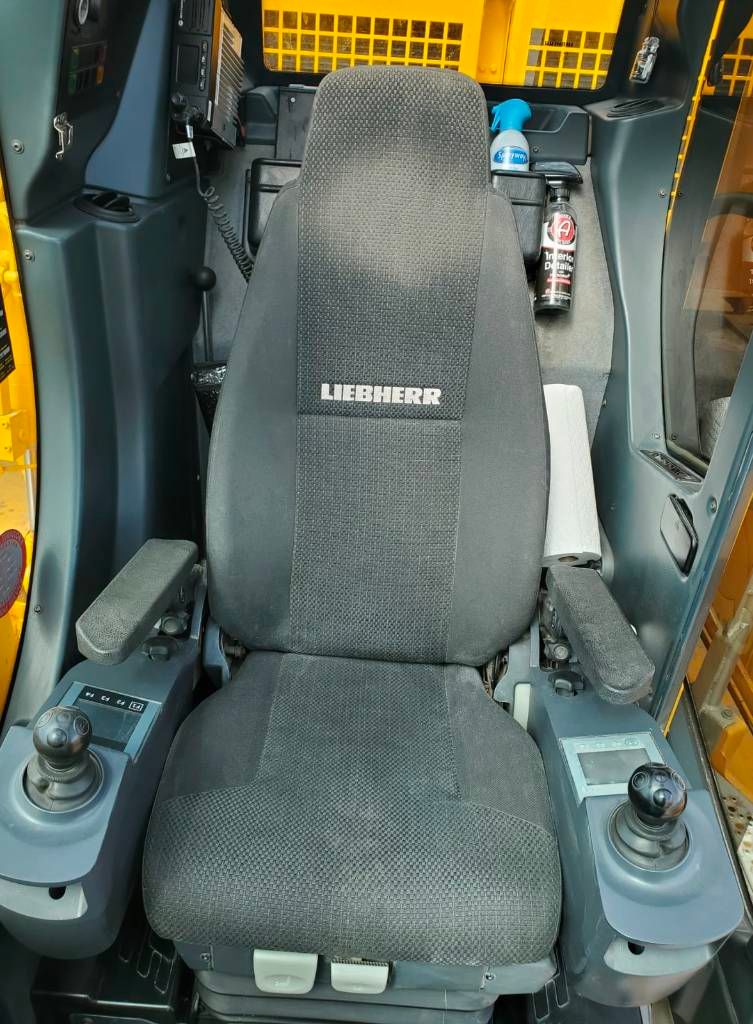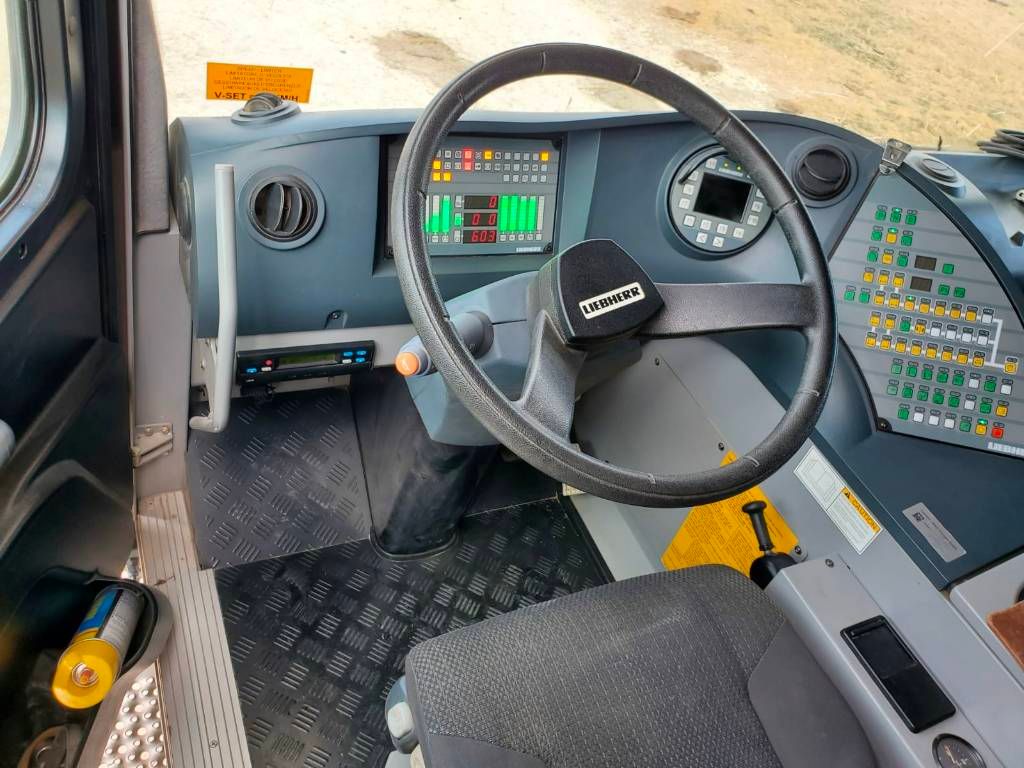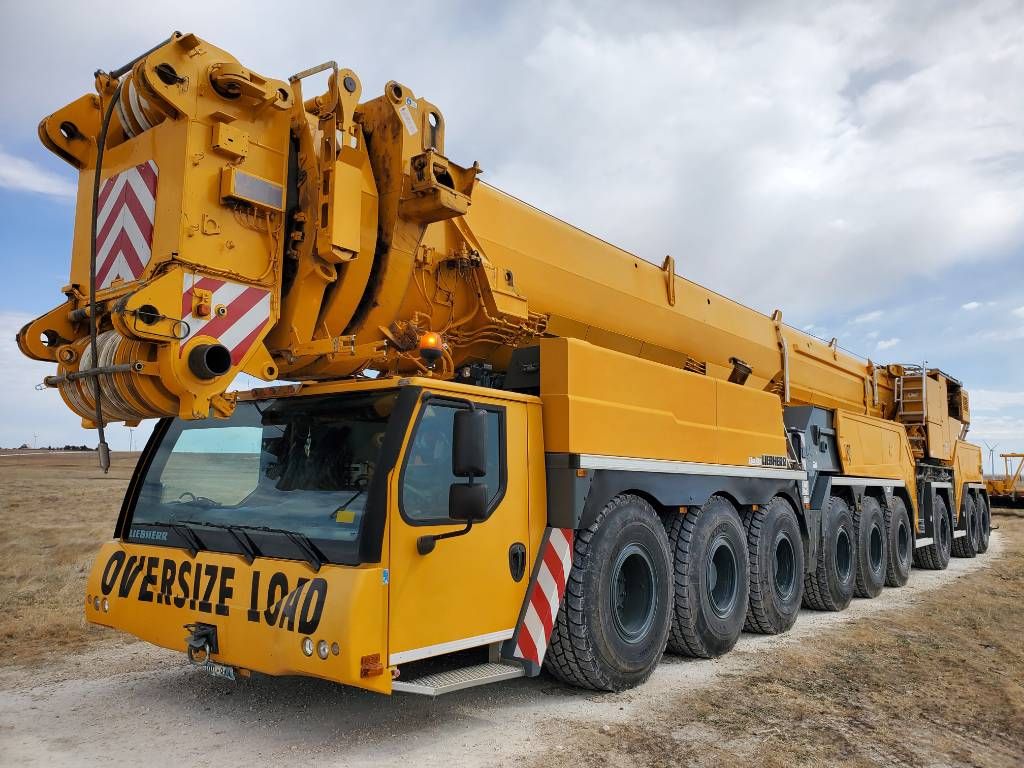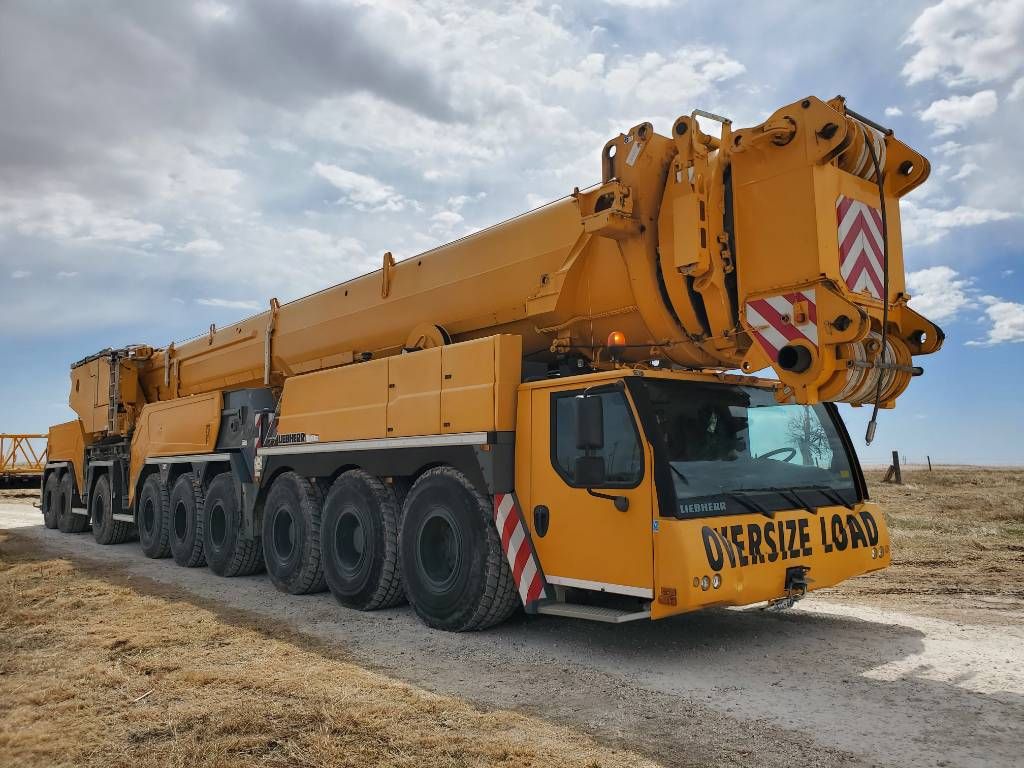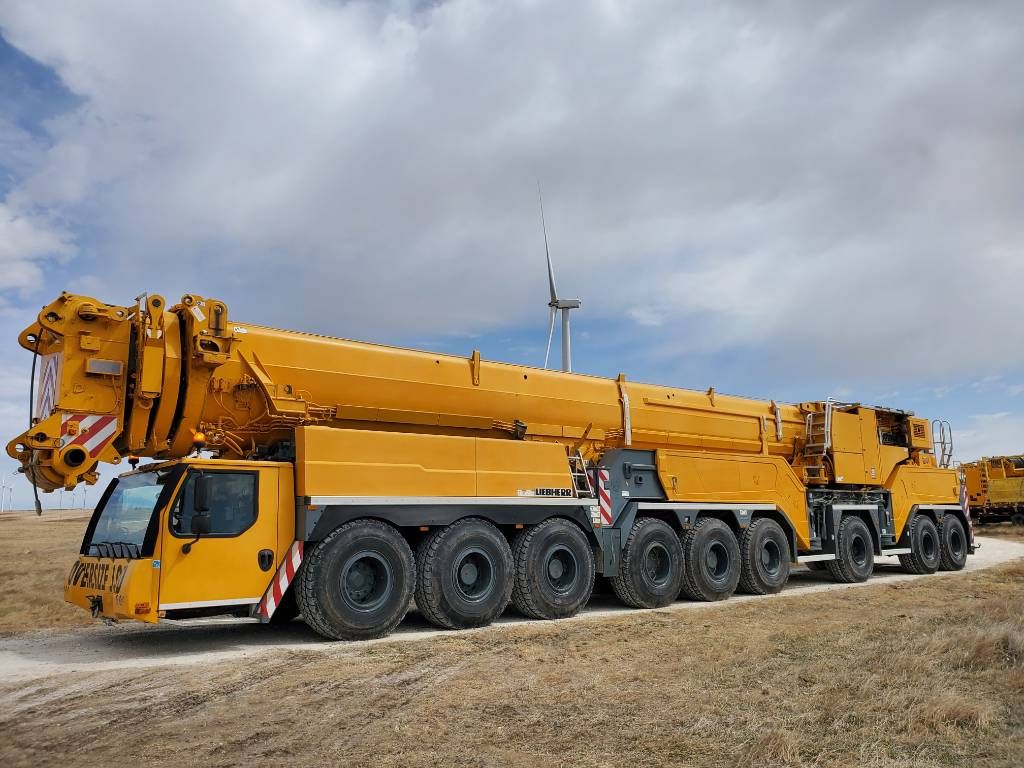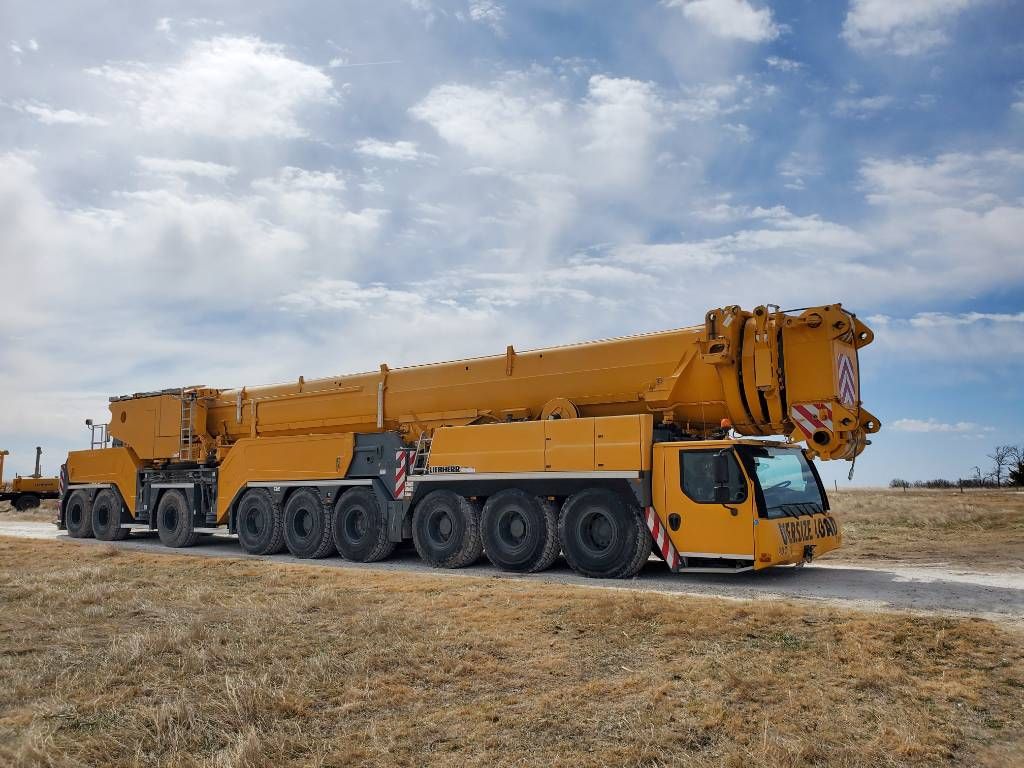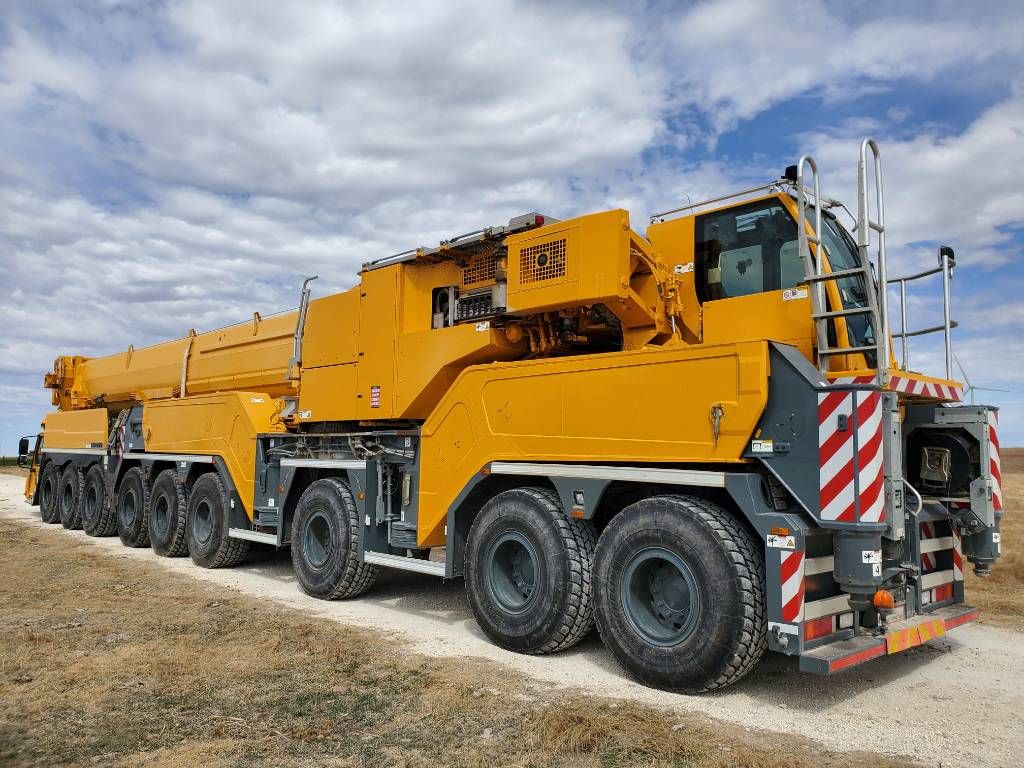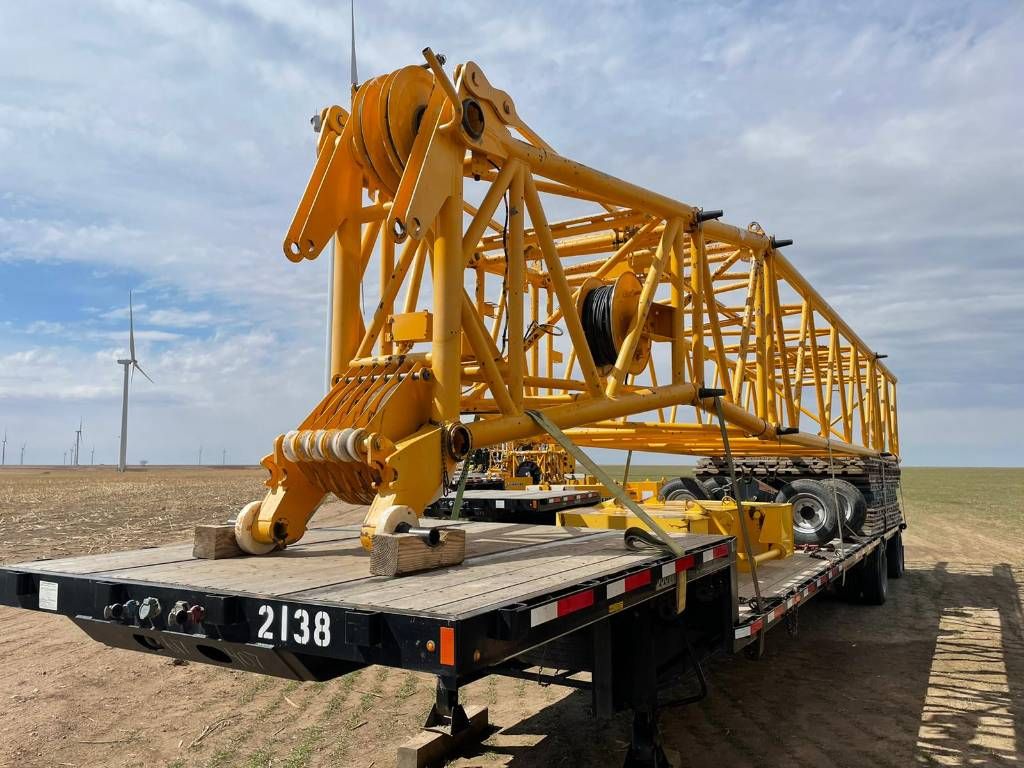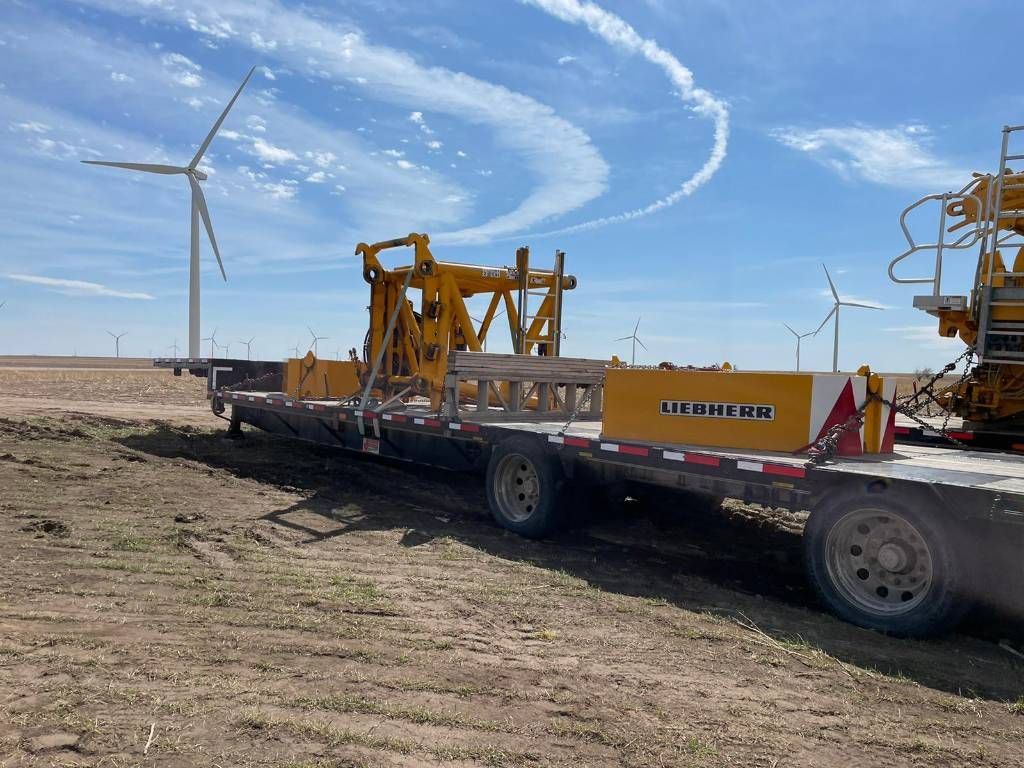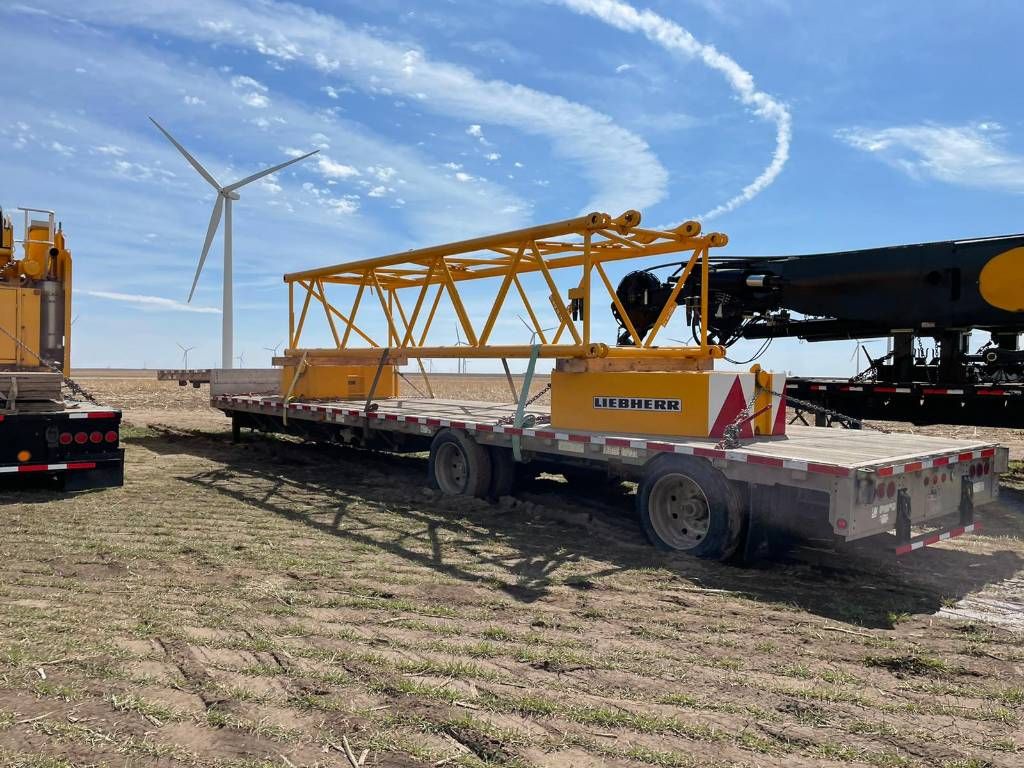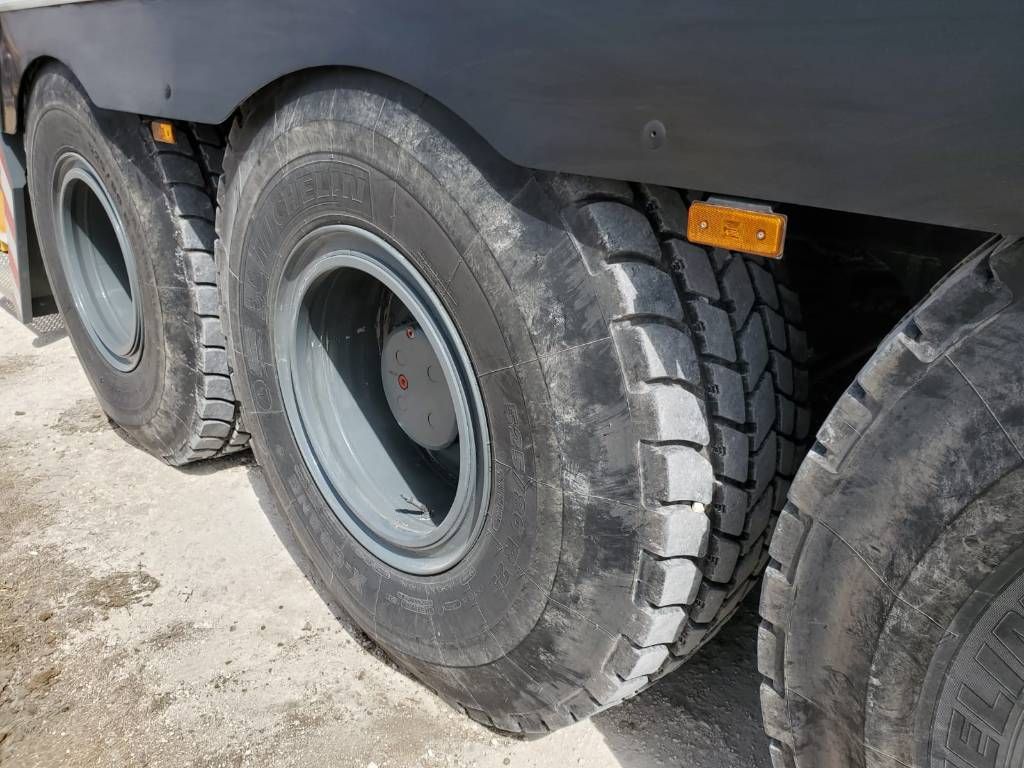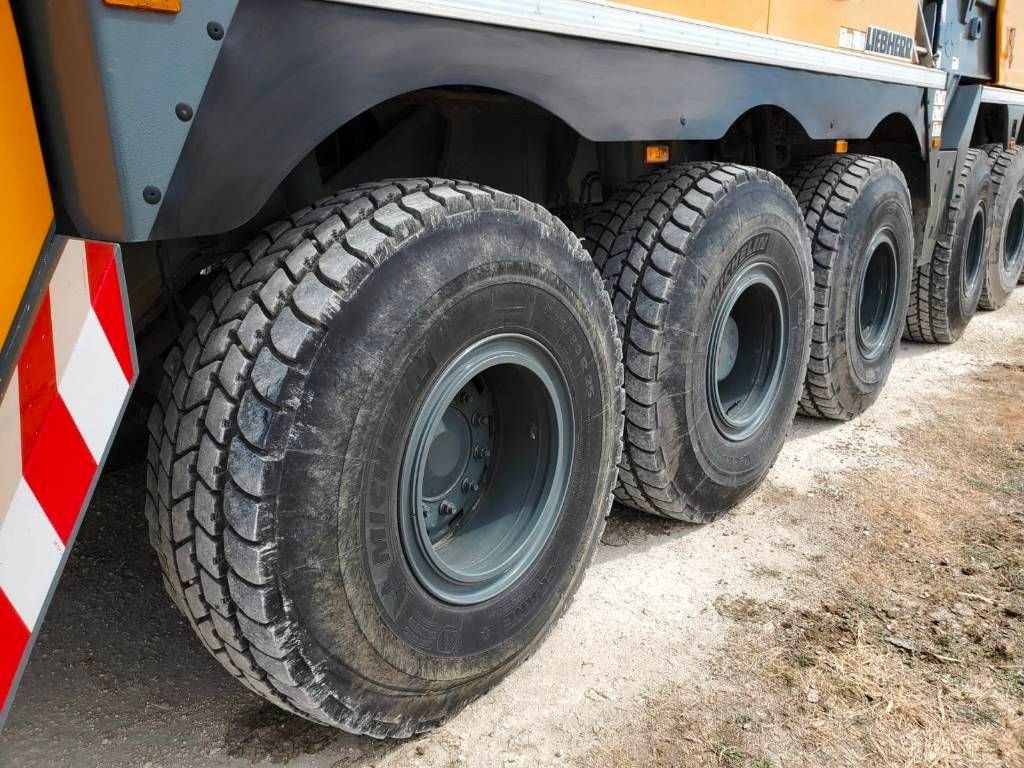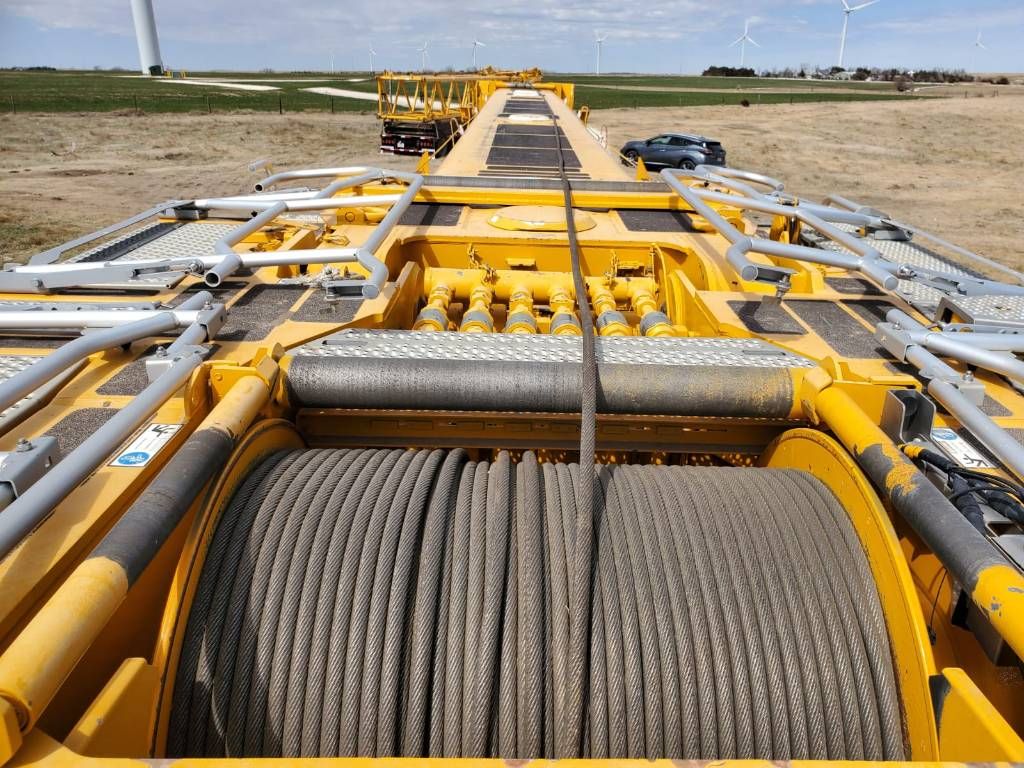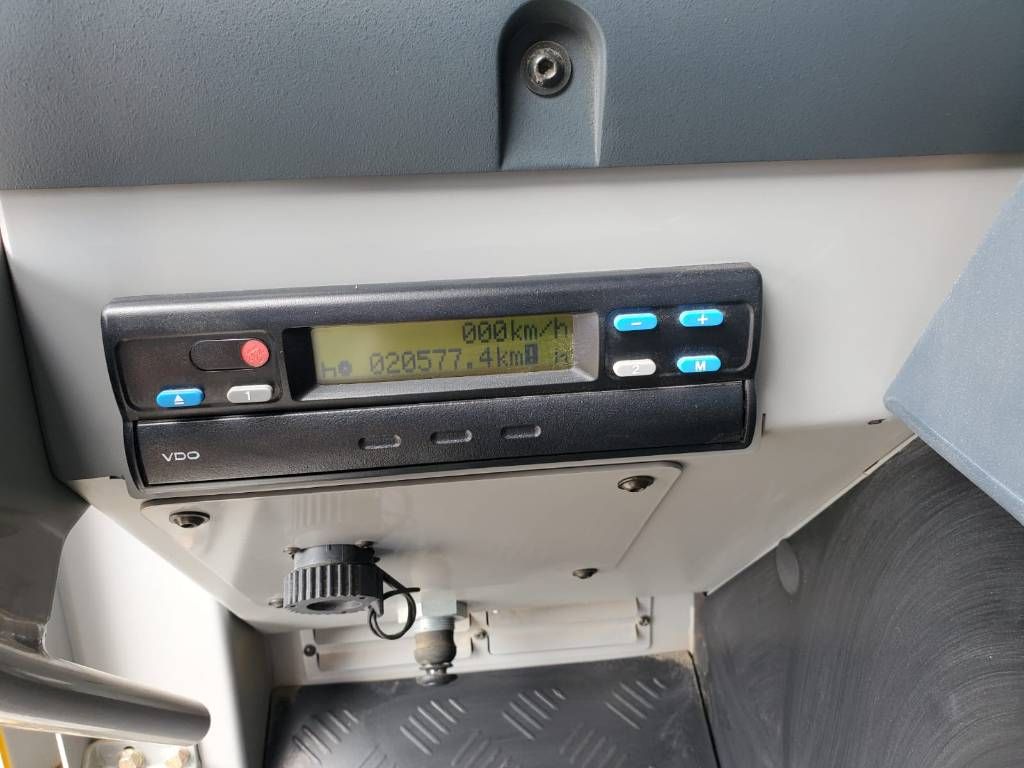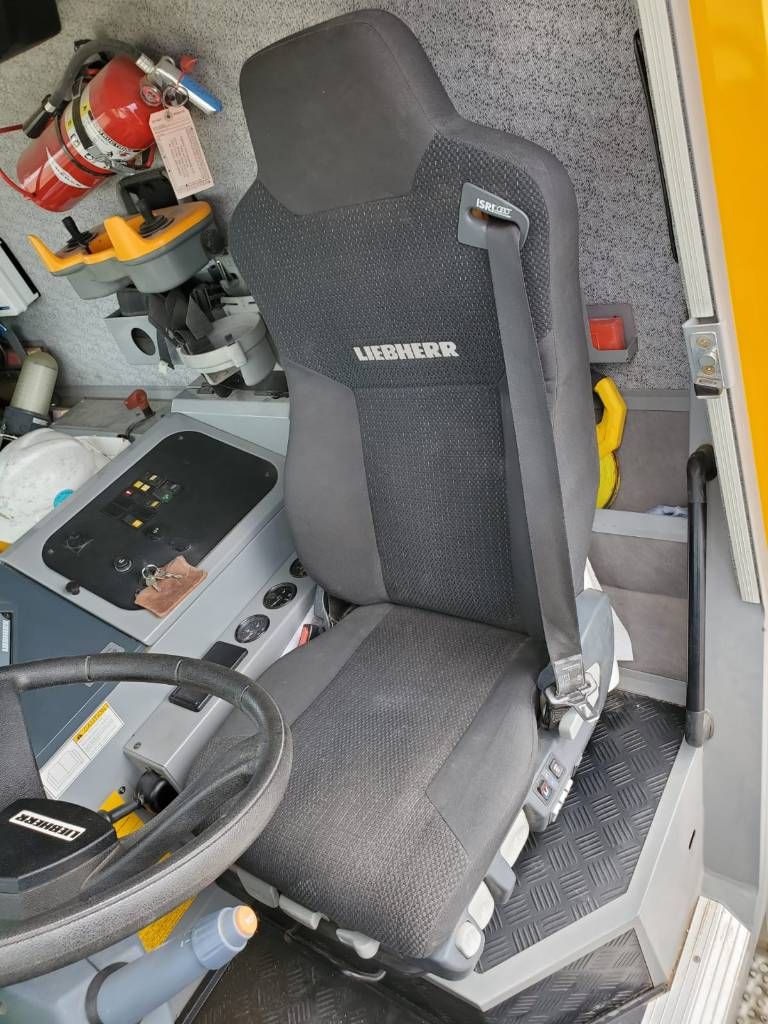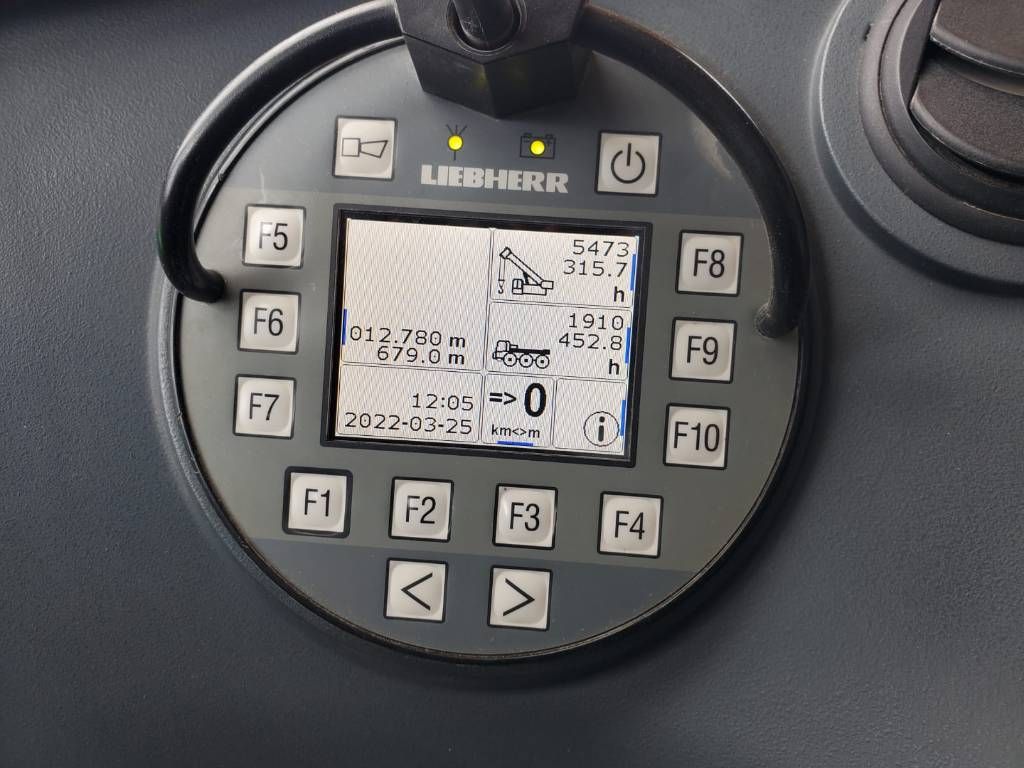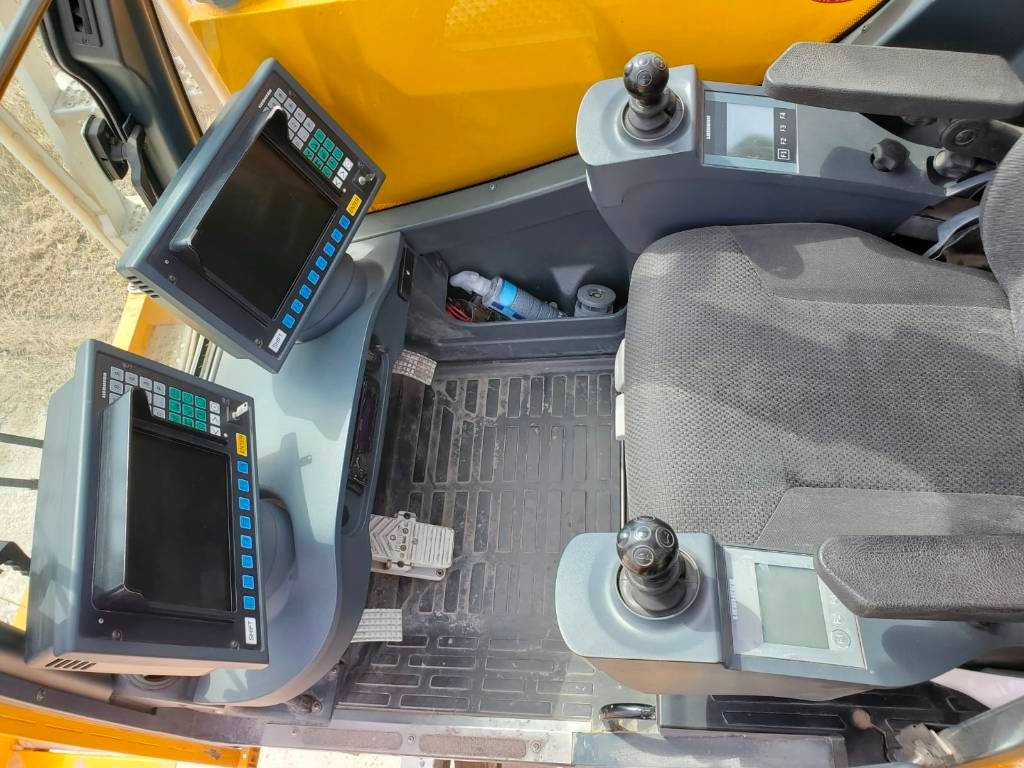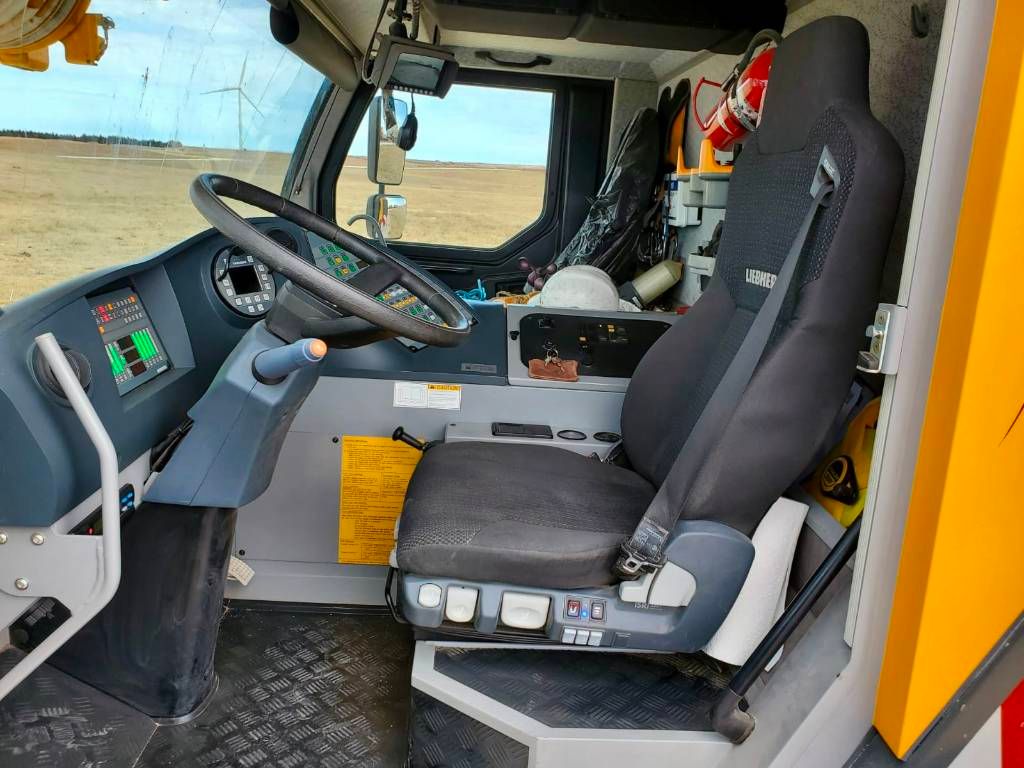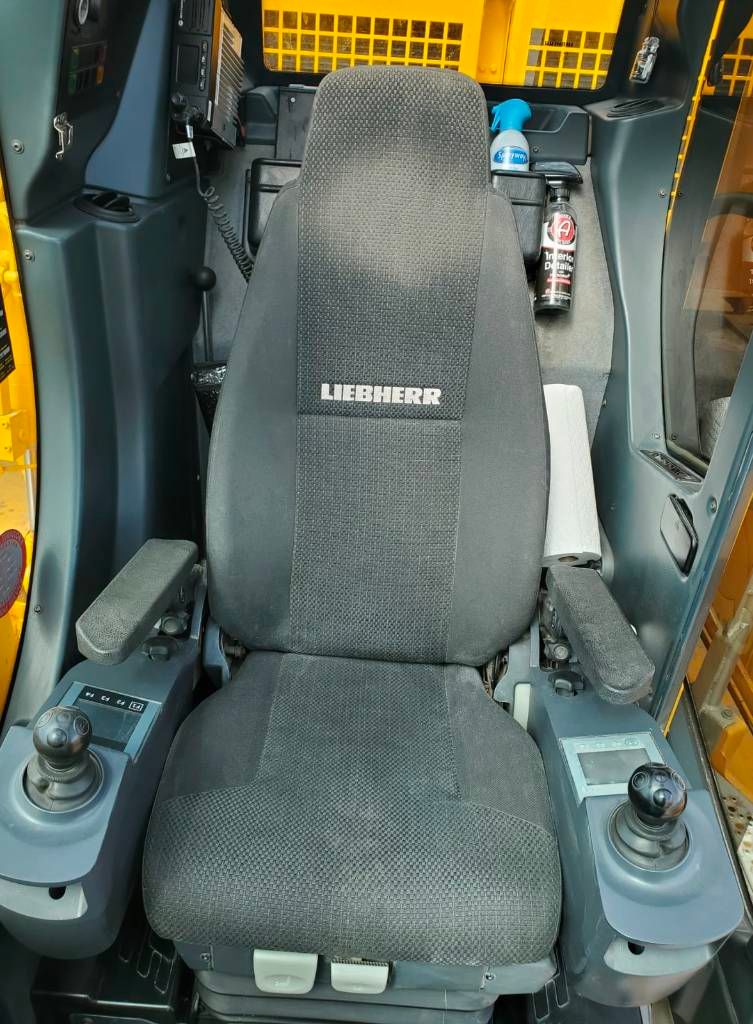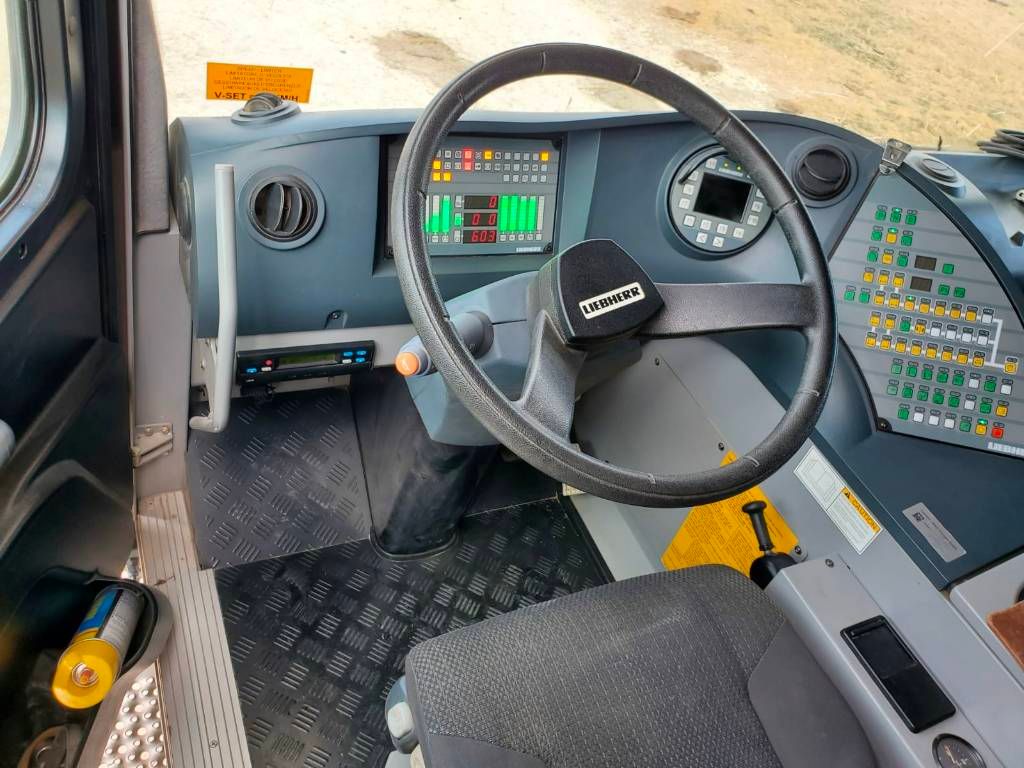 Descripción de la publicación
2015 LIEBHERR LTM 1750-9.1
U.S. SPEC ONE OWNER CRANE WITH FULL SERVICE HISTORY
900 US TON CLASS (800 METRIC TON) ALL TERRAIN CRANE
CRANE HAS THE UPGRADED CAPACITY PACKAGE INCREASED FROM 750t to 800t METRIC TONS
MAIN BOOM: 171 FEET
LUFFING JIB:115' FEET ADDITIONAL EXTENSIONS AVAILABLE-OPTIONAL,
FOR A MAXIMUM LENGTH OF 91M (299 FEET).
ATTACHMENT PARTS FOR FIXED MOUNTING OF LUFFING JIB
HYDRAULIC OFFSET OF THE FLY JIB 0° - 38°
EXTENSION OF TELESCOPIC BOOM 33' (V2)
EXTENSION OF TELESCOPIC BOOM 2 x 16.5' (2 x V3)
WINCH 2 WINCH 3 (HOIST GEAR FOR CONTROL OF LUFFING JIB)
Y-TYPE GUYED TELESCOPIC BOOM
FULL COUNTERWEIGHT PACKAGE
EXCENTER WITH EXTENSION (VE) OF THE TELESCOPIC BOOM 16.5' TO INCREASE LIFTING CAPABILITIES AT LATTICE-TYPE JIB
HOOK BLOCK 209,000 LBS 3 SHEAVES, DOUBLE HOOK WITH 4 DIFFERENT WEIGHT VARIATIONS.
HOOK BLOCK 92,400 LBS 1 SHEAVE SINGLE HOOK WITH 2 DIFFERENT WEIGHT VARIATIONS.
CRANE HOOK 30,800 LBS
RUNNER 123,200 LBS (H) 2 SHEAVE FOR ALL OPERATION MODES
4 SUPPORT PLATES FOR DISTRIBUTION OF SUPPORTING FORCES 7.8' x 11.5'
TIRES: 525/80 R 25 (20.5 R 25) MICHELIN
ENGINE SHUT DOWN VALVE WITH OVERSPEED PROTECTION FOR BOTH ENGINES
EMERGENCY SHUT DOWN BUTTON IN BOTH CABINS
ADDITIONAL SUPPORT AT REAR OF CARRIER FOR ASSEMBLY OF REAR OUTRIGGERS
SELF ASSEMBLY OF TELESCOPIC BOOM BY LIFTING DEVICE MOUNTED AT CARRIER REAR.
SECOND HOIST LIMIT SWITCH AT TELESCOPIC BOOM HEAD
REMOVABLE TELESCOPIC BOOM INCL. LUFFING CYLINDER DISASSEMBLY
4TH AXLE LIFTABLE
ALSO INCLUDES ALL STANDARD LIEBHERR OPTIONS
CRANE OPERATING TIME: 5,473 HOURS AS OF MAY 16, 2022
CARRIER OPERATING TIME: 1,910 HOURS
ODOMETER: 12,780 MILES
CURRENTLY WORKING IN OKLAHOMA
PLEASE CONTACT US FOR ADDITIONAL PHOTOS AND INFORMATION
---
Ubicación
Oklahoma, Oklahoma, United States