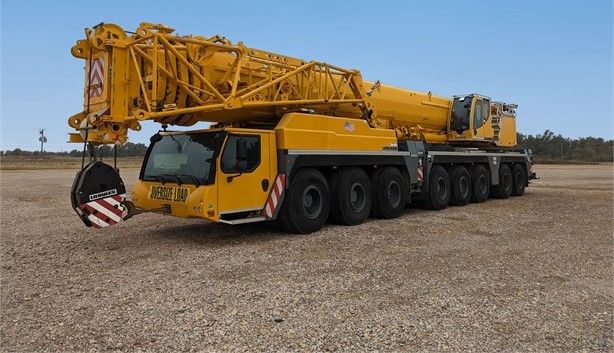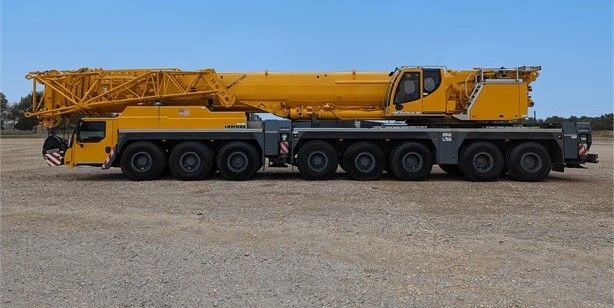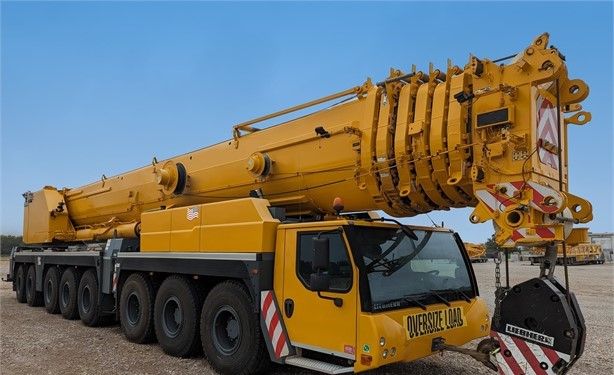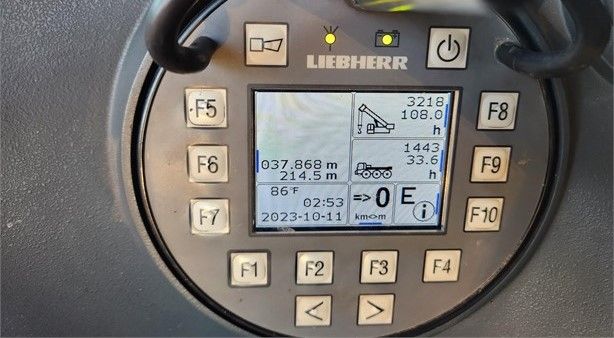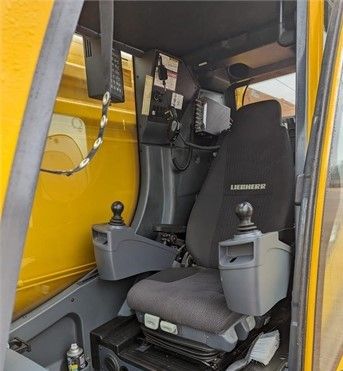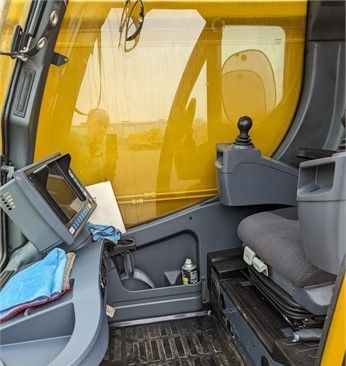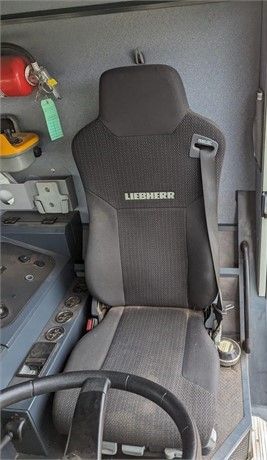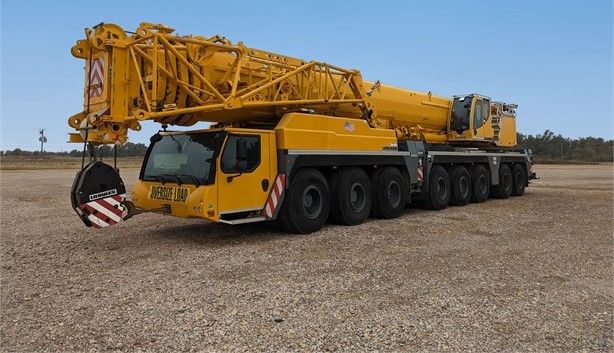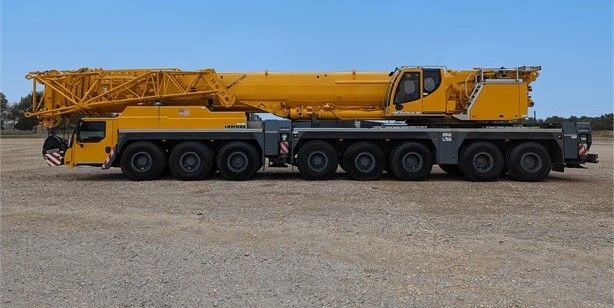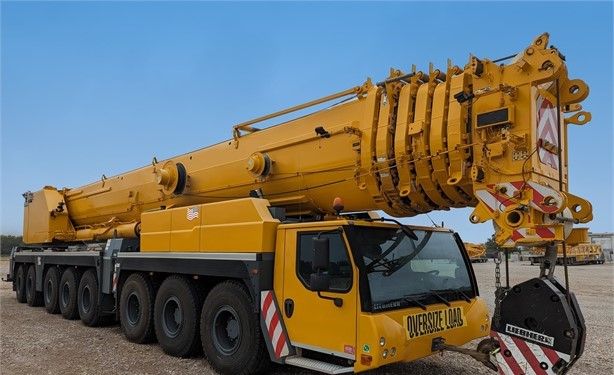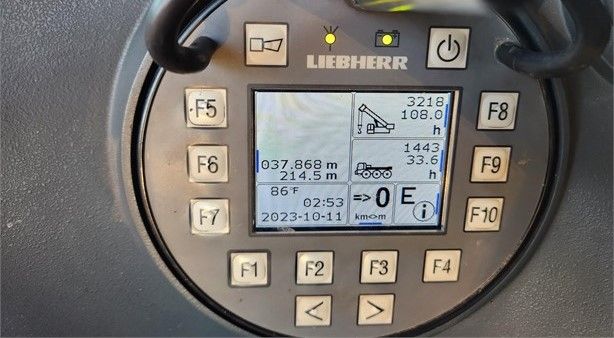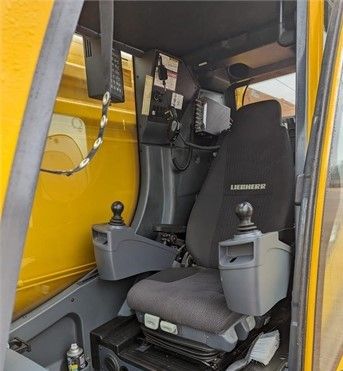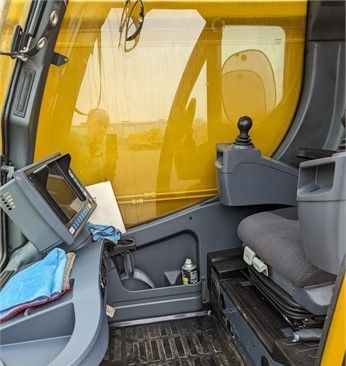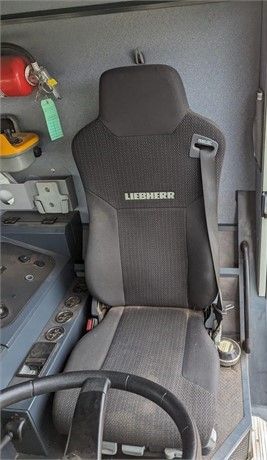 Descripción de la publicación
2017 LIEBHERR LTM 1450-8.1
550 US TON (450t) ALL TERRAIN CRANE.
FULLY OPTIONED U.S. SPEC CRANE
MAIN BOOM: 279 FEET (85 METERS).
LUFFING JIB: 276 FEET (84 METERS) + ATTACHMENT PARTS
FOR FIXED MOUNTING OF LUFFING LATTICE JIB.
SWING AWAY JIB 23 FEET (7M) ROOSTER, RUNNER (H) 48t.
AUX WINCH 2 (OR WINCH FOR CONTROL OF LUFFER).
HOOK BLOCKS: 7 SHEAVE, 3 SHEAVE, 1 SHEAVE & BALL.
525/80R25 (20.5R25) WITH BRIDGESTONE TIRES.
4 STEEL SUPPORT PLATES 2.4M x 2.4M-OPTIONAL.
LICCON 2 WITH BTT AND FULL REMOTE CONTROL.
VARIOBASE, VARIO BALLAST, ECO MODE, ECO DRIVE.
ENGINE SHUTDOWN WITH OVERSPEED PROTECTION.
METER READINGS AS OF NOVEMBER 12, 2023:
CRANE OPERATING TIME: ONLY 3,218 HOURS.
CARRIER: 1,443 HOURS
ODOMETER: 37,868 MILES.
BOOM REMOVAL: REMOVABLE TELESCOPIC BOOM WITH
LUFFING CYLINDER DISASSEMBLY AND REMOTE CONTROL.
LIFTING DEVICE AND ROLLER CARRIAGE FOR SELF
ASSEMBLY BOOM SECTIONS 2-6.
FULL COUNTERWEIGHT PACKAGE OF 295,400 LBS (134t),
8 COUNTERWEIGHT SLABS WITH 5t
(INSTEAD OF 4 SLABS WITH 10t),
FOR IMPROVED TRANSPORTABILITY.
HYDRAULIC OIL & ENGINE PREHEATING.
FULL CAMERA SYSTEM INCLUDING BOOM HEAD,
A/C & LIGHTING PACKAGE.
ORIGINALLY SOLD NEW BY LIEBHERR USA,
PROFESSIONALLY OPERATED, VERY WELL MAINTAINED.
PROMPT DELIVERY AND FINANCING AVAILABLE.
CURRENTLY LOCATED IN OKLAHOMA.
---
Ubicación
Tulsa, Oklahoma, United States