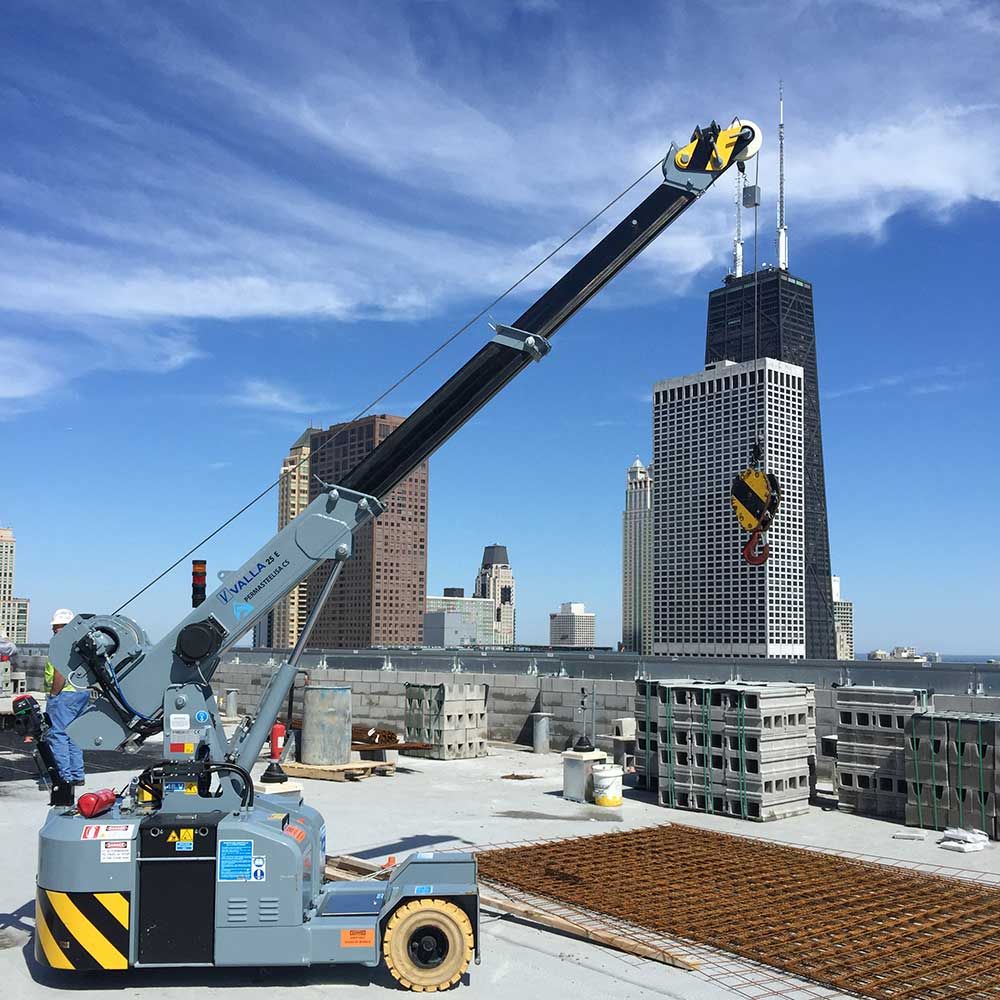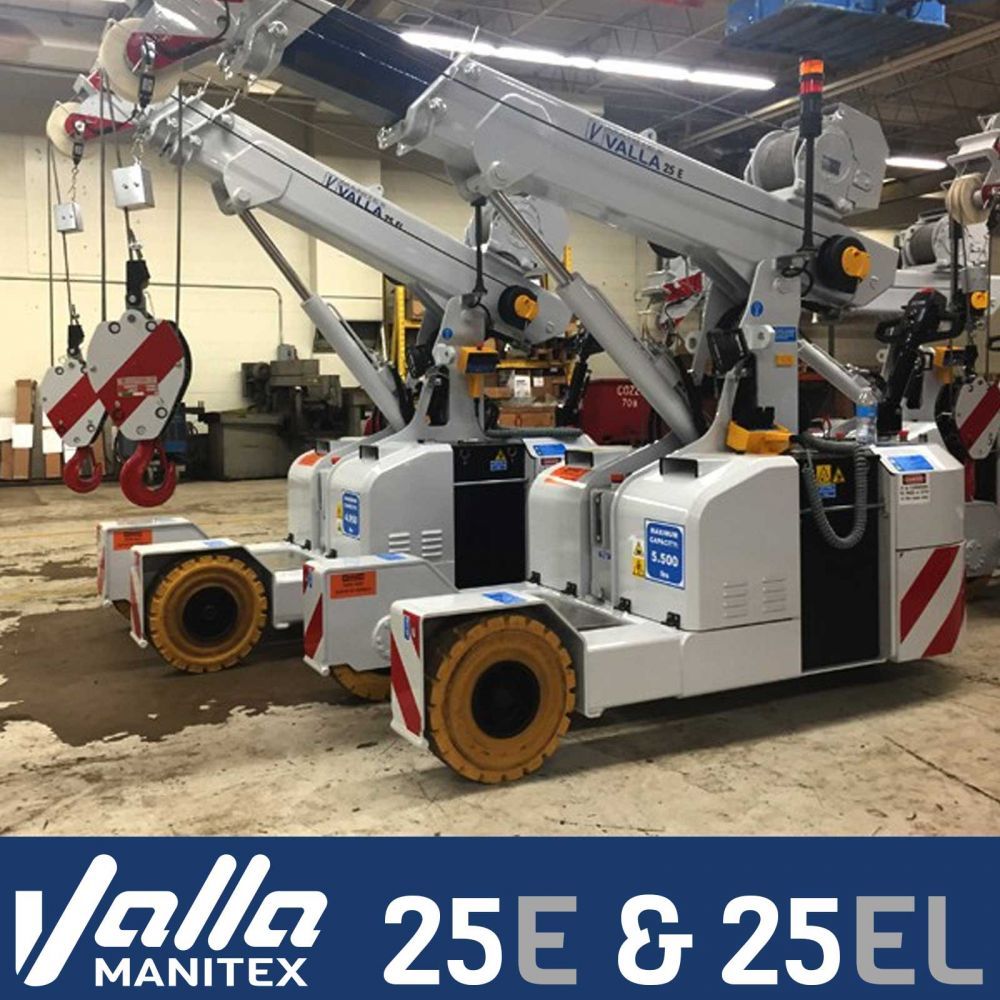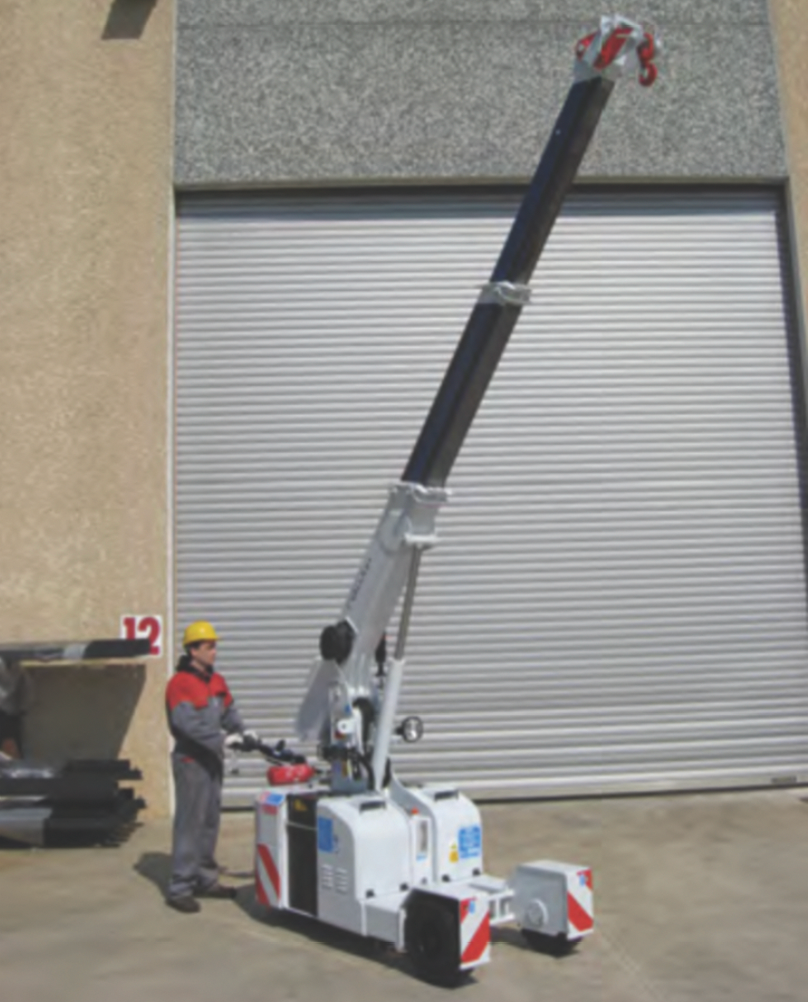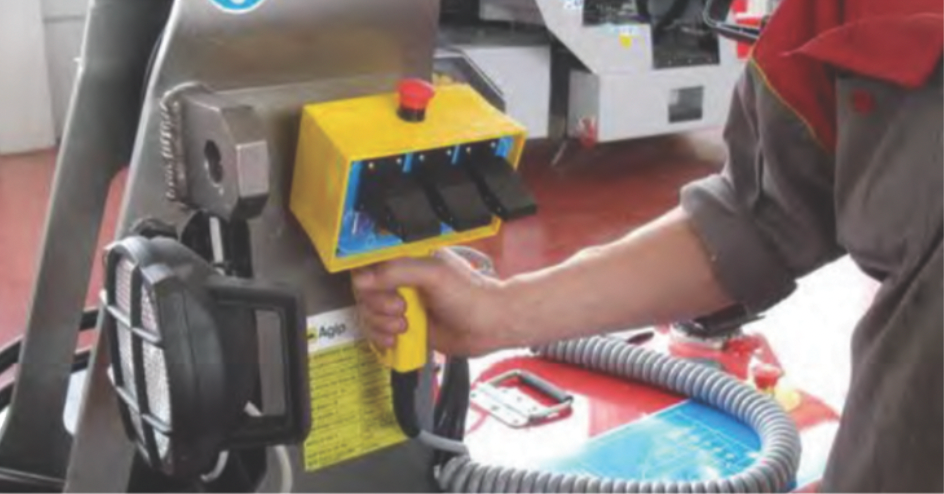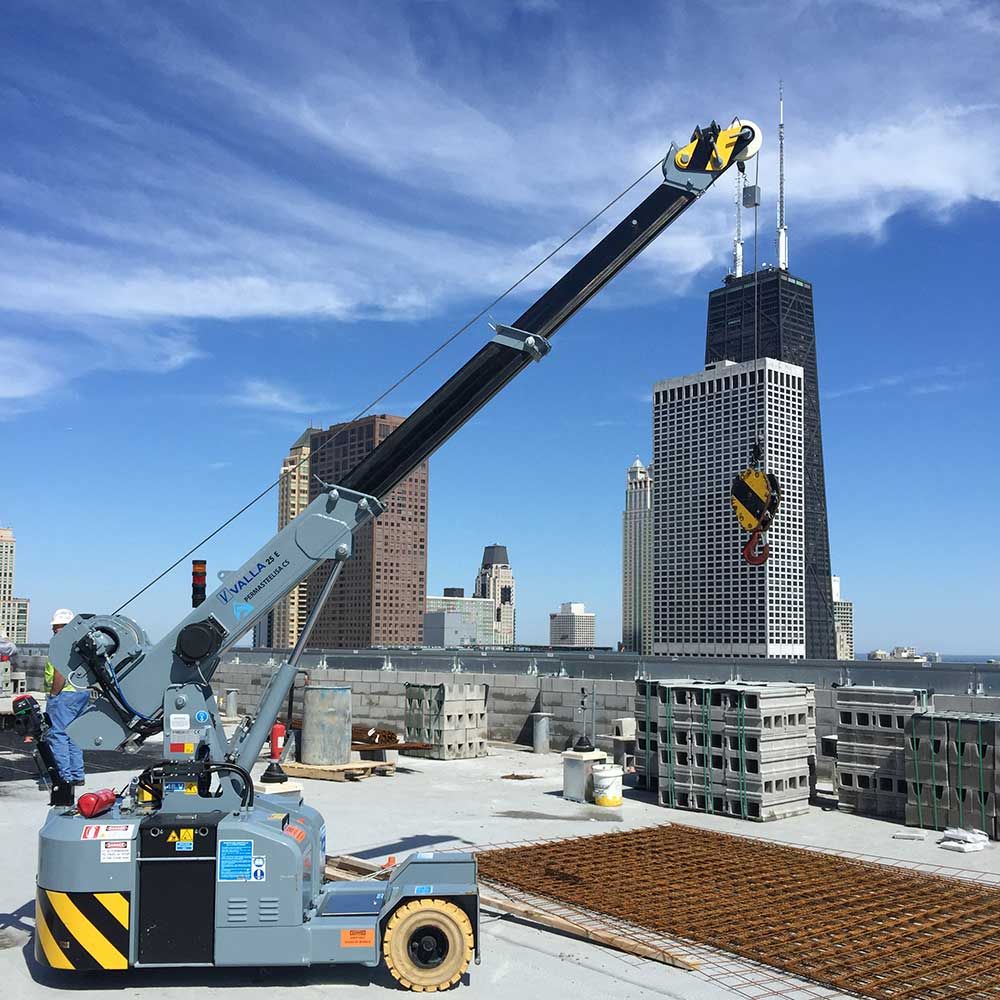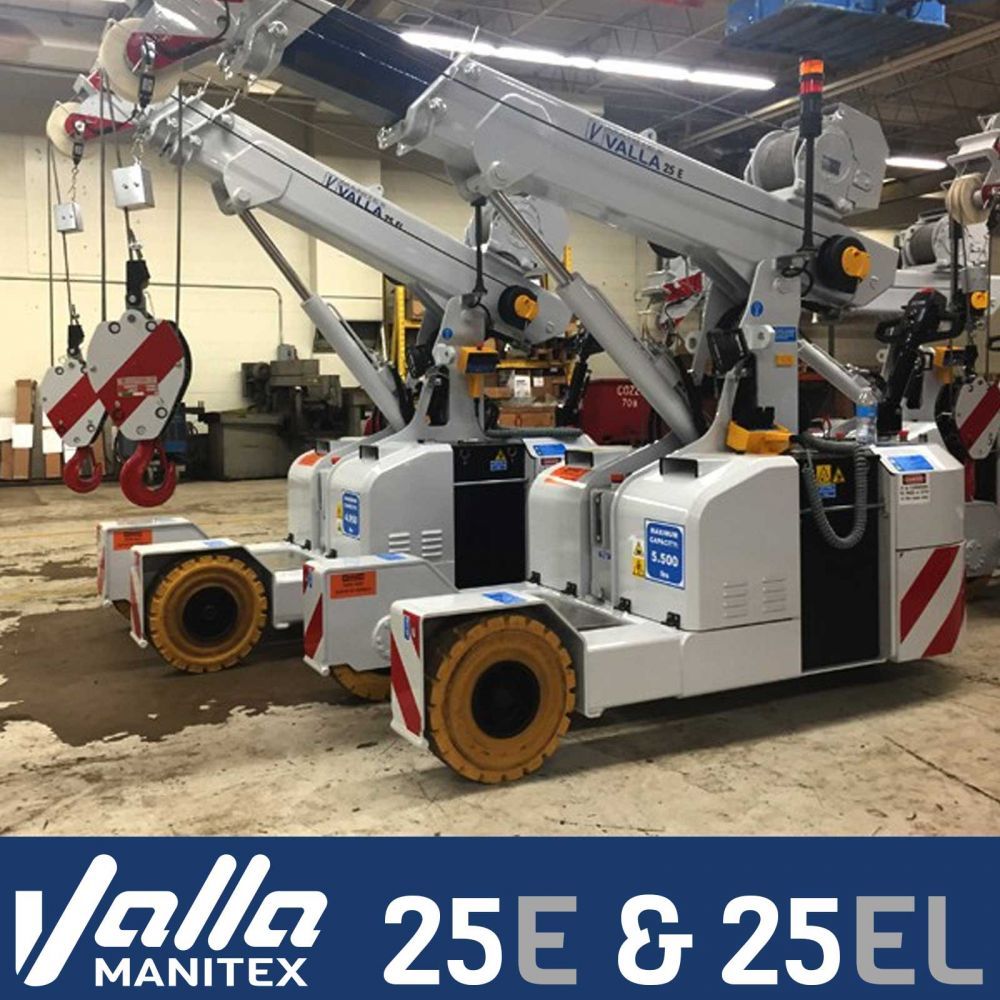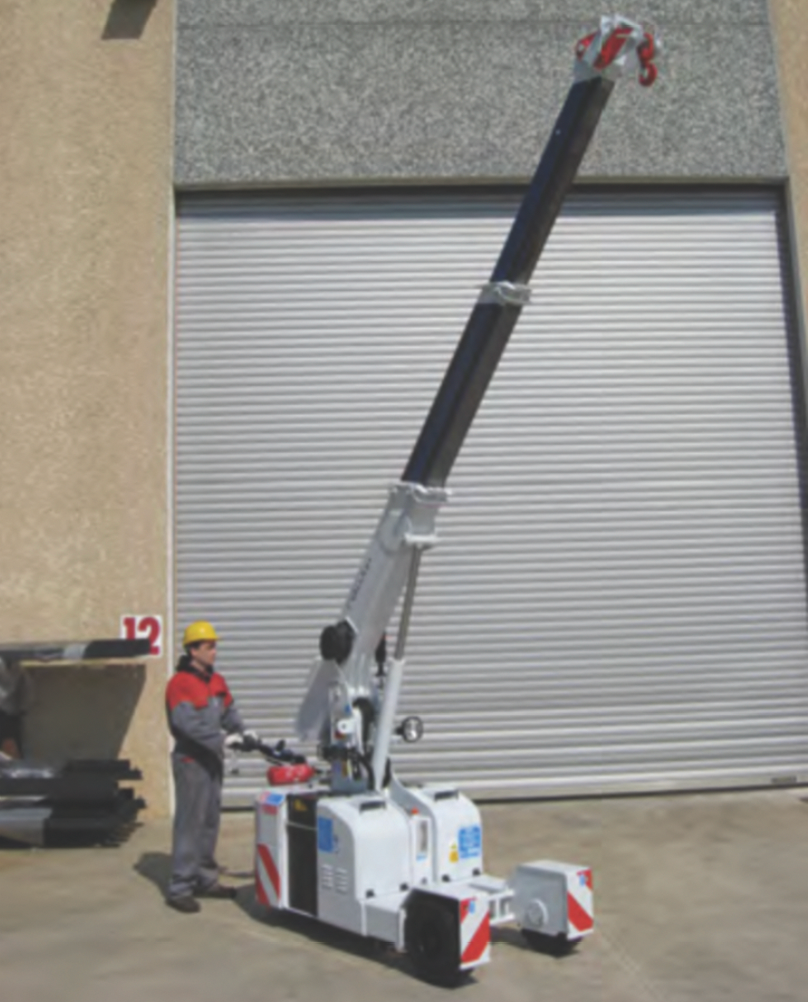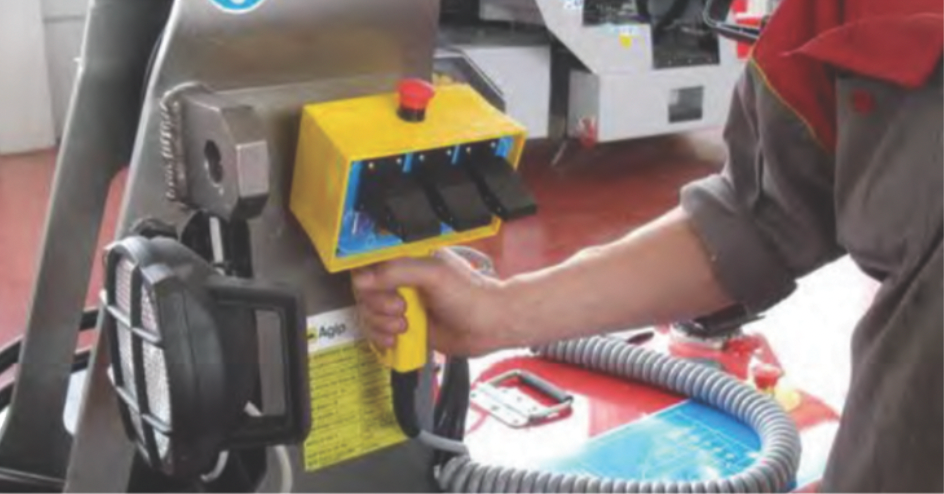 Descripción de la publicación
Capacity: 4950 lbs
Lifting Capacity: 2.25 t / 4,950 lb
Overall Width: 37″ in
Gross Weight: 4,400 lbs
Performance at a glance
The Valla 25EL pick and carry crane is one of the most popular machines in the Valla product line. It has an impressive 2.25 tonnes maximum lifting capacity but is still compact enough to work in even the tightest spaces.
These mini cranes are designed to be operated with ease in confined spaces, allowing them to operate flexibly to carry out a wide range of lifting tasks, for example in a large factory where machinery needs to be moved regularly, or vehicles loaded and unloaded.
They are also ideal for use in combination with a range of glass lifting attachments, such as glass vacuum lifters, to carry out glass installation tasks effectively and safely, making them among the most versatile machines in our mini-crane rental fleet. Valla 25EL pick and carry cranes are electric powered, with long-lasting batteries, which means they are emission-free, so ideal for indoor lifting projects.
Like all Valla mini cranes they are fitted with 3B6 digital load monitoring systems, for safe and efficient lifting.
Features
Max Capacity: 4,950 lbs OR 5,500 lbs
Max Boom Extension: 9'2"
Max Boom Angle: 55°
Maximum Grade Of Completely Lifted Boom: 55°
Min Boom Angel: -20°
Weight: 4,400 lbs (EL) OR 5,300 lbs (E)
Conformity: 2006/42 CE; 2014/30 CE; 2014/35 CE; 2000/14; EN 13000
Crane Total Weight with Traction Battery: 4,400 lb
Weight on Front Wheel Axle (unloaded crane): 1,600 lb
Weight on Rear Wheel(s) Axle (unloaded crane): 2,800 lb
Height Of Completely Lifted Straight Boom: 197.6 inch
Height Of Completely Lifted Retracted Boom: 123 inch
Height Of Hook From Ground With Horizontal Boom: 44.8 inch
Maximum Extension Of Boom (Measured From Hinging Pin): 168 inch
Minimum Extension Of Boom (Measured From Hinging Pin): 251.9 inch
Maximum Speed: 1.87 mph
Specs
Crane Frame:
Three-wheel Pick&Carry design, constructed from high quality street with a built-in counterweight. Maintaining a compact footprint, without the need for outriggers. Pick&Carry design means ability to move with load.
Crane Boom:
Three section boom; with 2 telescoping sections. Sequential telescoping action using internal dual hydraulic cylinders, fitted with nylon wear pads and adjustable wear pads on the sides of the boom.
Winch:
Dual-speed hydraulic winch equipped with 223ft. of high-grade wire rope. 12,000 lbs minimum breaking point.
Boom Control:
Hydraulic boom action using a 5KW 48V powerful pump motor, controlled by electronic proportional joystick distributors. Hand-held remote control with high speed winch functionality.
Load Monitor:
Electronic Load Moment Indicator. New condensation resistant design. LCD display showing lifted load, max allowed load, tilting percentage, operating radius, angle, boom telescope length, and more.
Battery:
48V 200AH battery power, in two lead-acid 24V batteries. Battery power meter on dashboard also displays alarms and working hours. Capable of working 8-10 hours without needing a recharge.
Charger:
On-board smart battery charger plugs into standard 110V outlets, and automatically stops when full charge is reached. Balances the battery cells and maintains battery health. Full charge requires an 8-hour charge cycle.
Drive Monitor:
Crane drive powered by an AC, 3KW 48V reversible electric motor, controlled by an inverter.
Steering:
Power assist steering tiller, with 180 rotation powered by AC electric steering assist motor, controlled by an inverter. Complete with proportional joystick controls and an anti-crushing safety device when reversing.
Brake:
Electromagnetic disc brake engages automatically and is integrated into drive motor.
Wheels:
3-wheel design, non-marking wheels.
---
Ubicación
Industrial Drive, 9725, Bridgeview, Illinois, United States